Meet Your Board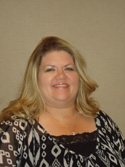 Melissa Shelden
Melissa S. Shelden is the owner of Westside Salon in Waynesville, Missouri. She has been a stylist for over 14 years .And with the vision to always open her own salon, Westside Salon opened on April 1 2005.

Melissa is married to Mark Shelden, who serves as Head Custodian at Westside Baptist Church in Waynesville. Melissa and Mark have 4 children and 1 son-in-law. Sara and her husband Martin Salgado, Chris, Jessica and Donal. Melissa and Mark live the country life in their home in Devils Elbow. They joke how they have to drive to the "city" each day for work.

Melissa has served on other committees in our community. Leadership Pulaski County-2014 Class President, Chamber Ambassador Club-President 2013- Vice-President 2012, Ambassador of the Year 2011, Waynesville FFA Booster Club President 2012-2013.

Melissa is excited to continue serving as a Chamber Ambassador and being the newest member of the Board of Directors. "With my experience and knowledge I have gained, I am looking forward to bring my leadership skills and compassion for our community to the Chamber's Board of Directors. Thank you for allowing me to serve our Chamber and our Community
Chamber Board Positions Open
The Waynesville - St. Robert Chamber of Commerce Board of Directors announces the opportunity for members in good standing to be considered for open board positions for the term of 2015 - 2018. Requests for consideration shall be made by completing the application form and delivering the completed form to the Chamber office by Thursday, April 2nd. The Nominating Committee shall consider all requests made. Contact Cecilia at chamberdirector@wsrchamber.com with any questions.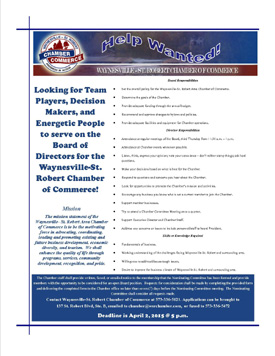 Click Image for Board Flyer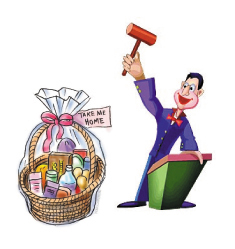 Taste of Pulaski County & Basket Auction
The Waynesville-St. Robert Chamber of Commerce would like to extend thanks to all who came out to be a part of the 2015 Taste of Pulaski County and Basket Auction. The Chamber raised over $20,000.
Sponsors for this event included:
| | |
| --- | --- |
| City of St. Robert | Daily Guide |
| KFLW 98.9 The Fort | Fort Wood Hotels by Ehrhardt Properties |
| Laclede Electric Cooperative | Lamb's Donuts |
| Ozarks Coca-Cola/Dr. Pepper Bottling Company | Ozark Technical Community College |
| Phelps County Regional Medical Center | Security Bank |
| The ARK Community & Sports Center | |
Restaurants for this event included:
| | |
| --- | --- |
| Auntie Anne's | Colton's Steakhouse & Grill-St. Robert |
| Di Trapani's Italian Bistro | Domino's |
| Don Jose Mexican Bar & Grill | GW Pizza |
| Market Basket | Ozarks Coca-Cola/Dr. Pepper Bottling Company |
| Sweetwater Bar-B-Que | Velata |
| Vidies Catering | Wendy's |
Special Thanks for this year included:
| | |
| --- | --- |
| Chamber Ambassadors | Chamber Board of Directors |
| City of St. Robert | Daily Guide |
| KFLW 98.9 The Fort | Richard Baptiste |
| Sherrie Norris | Micah Beasley, Miss Pulaski County's Outstanding Teen |
Other Volunteers:

| | |
| --- | --- |
| Mike Freeman | Future Famers of America |
| Dale Thomson | Brian Hancock |
Donations for this year included:
| | |
| --- | --- |
| Andy's 417 | Fidelity Communications Co. |
| Hawthorn Bank | Hogan Land Title of Pulaski County |
| Wal-Mart | Wells Fargo Home Mortgage |
Door Prizes for this year included:
| | |
| --- | --- |
| Buckhorn Lanes | Cafe Korea |
| Chubby's Car Wash | Firestone |
| GW Pizza | Lindsay Chrysler-Jeep-Dodge |
| Maurice's | Post Pawn Store |
| St. Robert Glass | Secrest Tees, More, & Western Store |
| Splash | Sweetwater Bar-B-Que |
Silent Auction Items for this year included:
| | |
| --- | --- |
| Eircil's Jewelry | Laura's Jewelry Designs |
| Michel's Frames & Things | Waynesville Career Center |
Baskets and Gift Certificates for this year included:
| | |
| --- | --- |
| Aaron's Sales and Leasing | All American Real Estate |
| American Cancer Society/Relay for Life | American Family Insurance - Steward |
| Anytime Fitness | Arrowmart |
| Auntie Anne's Pretzel - Fort Leonard Wood | Aussie Jacks |
| B&B Theatres | Bank of Crocker |
| Bank of Iberia | Bassett Insurance |
| Baymont Inn | Bell's Extended Stay |
| Bott Radio Network | Bow & Barrel Sportsman Center |
| Buckhorn Carpet/Quality Furniture | Buffalo Wild Wings |
| Cable America | Café Korea |
| Cape Air | Carey Heitman - State Farm Insurance |
| Central College of Cosmotology | Century 21 Prestige, Inc. |
| Chubby's Car Wash | Citizen's Bank of Newburg |
| Citizens Mortage - Cellar 66 - Just Because | City of St. Robert |
| City of Waynesville | Cleaning by Barb |
| Colton's Steakhouse and Grill | CPR: Cell Phone Repair |
| Curves | David M. Lowe, Attonery at Law |
| DB Woodworks | Di Trapani's Italian Bistro |
| Don Jose | Don Murray |
| Eclectic Originals | Edward Jones |
| El Jimador | Elegant Nature by Alana |
| Elite Land Title | Every Blooming Thing |
| Family Morale, Welfare and Recreation | Farris Brothers |
| First Command | First State Bank |
| Fort Leonard Wood Thift Shop | Fort Wood Community Spouses Club |
| Fort Wood Hotels | Forum Dental |
| Friend of the Chamber - Carolyn Rego | Girl Friday |
| Gliks | Greater Community Missionary Baptist Church |
| Gretchen Barnes - Thirty-One | Grumpy's Outback |
| Guidon | H&R Block |
| Headline Spa & Salon | Hopper's Pub |
| Howard Johnson | Iberia DJ Serivce |
| Investment Realty | Jones Investment Group |
| Juice Plus | Kayleen Photography |
| KFBD | KFLW |
| King Auto Glass | Kingdom Kia |
| Kwik Kar | KY3 |
| La Familia | Laclede Electric |
| Liberty Tax Service | Life Care Center of Waynesville |
| Lindsay Chrysler | Lowe's Home Improvement |
| Lynch's Furniture | Market Basket |
| Maurice's | Meeks Building Center |
| Mercy Home Health & Hospice | Mid America Bank |
| Mid Missouri Credit Union | Mid Missouri Insurance |
| Mid Missouri Motors | Military Police Regimental Association |
| Missouri Eagle | Missouri Ozarks Community Action |
| Mobil on the Run | Ocean Buffet |
| Odyssey Scuba | Ogle Chiropractic |
| Old Towne Antiques | On Media |
| Ozark Coca-Cola | Ozark Technical College |
| Pampered Paws | Panera |
| Paul's Furniture | Professional Property Management |
| Public Brewing House | Public Radio KMST |
| Pulaski County Board of Realtors | Pulaski County Business Graphics |
| Pulaski County Humane Society | Pulaski County Museum & Historical Society |
| Pulaski County Sewer District | Pulaski County Tourism Bureau |
| Ray of Sunshine Cafe | REMMS |
| Results Radio | Rock Top Pets |
| Route 66 Diner | Scentsy - Loretta Mask |
| Secrest Heating & Air Conditioning, LLC | Secrest Tee, More & Western |
| Security Bank | Seda's Gift Shoppe |
| Seeger Toyota | Serenity Spa and Wellness Center |
| SHAKLEE Independent Distributors | Smith & Turley |
| Sonic Drive-In | Southern Spice Café |
| Southwend Laundromat | Splash Design |
| St. Robert Glass | State Representative Steve Lynch |
| Stonebrooke Church | Studio 5 |
| Styrker Orthodontics | Sweetwater BBQ |
| Talbot House | Taste-E-Vapes |
| Tax Matters | Tax Pros and More |
| Team Ellis-RE/MAX | The ARK Community & Sports Center |
| The Daily Guide | The Hillbilly Store |
| The Hub Restaurant | Thomas Enterprises |
| Townsend Wellness Center | US Bank |
| Velata - Loretta Mask | Veteran's United Home Loans |
| Victorian Place of Vienna | Victor's Crown Counseling |
| Waynesville Career Center | Waynesville Gun & Pawn |
| Waynesville School District | Waynesville-St. Robert Chamber of Commerce |
| WEB | Westside Salon |
| Vidies Catering | |
To see Taste pictures click here. To view video click here.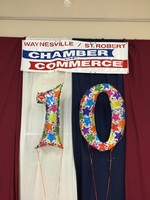 Community Forum
The Chamber will host the annual community on April 14th in the library of the Waynesville High School. The panel discussion will begin at 6:30 p.m. Speakers for the evening will include representatives from Fort Leonard Wood, St. Robert, Waynesville, Waynesville R-VI School District, and Pulaski County. The community is invited to attend the forum and will have the opportunity to ask questions. Questions must be submitted in person. This event will be broadcast on Channel 12. Click here for the event page.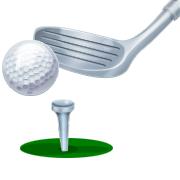 Chamber Four Person Scramble
FOUR! The Chamber is excited for the upcoming Four Person Scramble on April 23rd. The tournament will be an 18-hole four person scramble with a shotgun start at 10:00 a.m. at Piney Valley Golf Course on Fort Leonard Wood. Team check-in will be at 9:00 a.m. A meal will be provided for teams after they complete the tournament. Awards will be given after the tournament is complete as well as door prizes donated by Chamber members.
Registration for teams is now open. There is a $50 entry fee per person. Mulligans will be available for $20 per team and a 5' String is $10 per team. There is a limit of 30 teams so register today! Registration forms and entry fee payment must be received at the Chamber office by April 14th. Click here for form and flyer.
Event sponsorships are available!
Hole sponsorships are available for $100 per hole. A hole sponsor will receive a sign at the hole and there business will be listed on the event web page and in all press releases.

Cart sponsorship are available for $50. Cart sponsors will have a sign on a cart and will be listed on the event web page.
Click here for a copy of the sponsorship form.

Attention Members!
For our Spring Golf Tournament we are looking for golf balls and tees to give out to the teams. If you have any golf balls or tees with your logo (logo not a requirement) and would like to make a donation please contact the Chamber by emailing chamber@wsrchamber.com or calling 573-336-5121. The deadline to donate is April 17th.
Chamber members who donate a door prize will be announced at the event and listed on the event web page.
Tour of Fort Leonard Wood
On April 30th AUSA, Committee of Fifty, Friends of the Fort, Support the Fort and Phelps for the Fort will be offering a tour of Ft. Leonard Wood beginning at 8:30 a.m. and ending at 2:30 p.m. We are excited to be able to offer the community this opportunity to tour Fort Leonard Wood and witness the transformations that have impacted our communities in so many positive ways over the years. The tour will be leaving from the Waynesville-St. Robert Chamber Office, located in the lower level of the Visitor's Center at 137 St. Robert Blvd., Ste. B in St. Robert, as always please remember to park in the back of the building. Lunch will be provided by AUSA during the tour. Space is very limited so please R.S.V.P. to 573-336-0221 or email info@ausaflw.org no later than April 24th. For flyer click here.
Eggs & Issues
The Waynesville-St. Robert Chamber welcomes State Senator Dan Brown and State Representative Steve Lynch to its annual Eggs and Issues Lunch at the Hampton Inn beginning at 11:30 a.m. on May 27th. This event, sponsored by CenturyLink, is one of the highlights of the year as our local State Senator and Representative report on the issues and challenges brought to the State of Missouri during its most recent session and answer questions from the audience.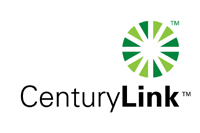 This is a Chamber members only event. There is no charge and the meal is being provided by CenturyLink and catered by Andy's 417. We still ask that you R.s.v.p. by calling the Chamber office at (573) 336-5121 or e-mailing chamber@wsrchamber.com by 9 a.m. May 22nd to reserve your seat at this 'must attend' event. If you are unable to attend without notifying the Chamber, you will be charged for the meal.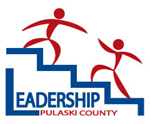 Leadership Pulaski County - Now Accepting Applications!
Leadership Pulaski County is a community based leadership program designed to identify, educate, and develop leaders. The goal of Leadership Pulaski County is to identify community leaders, expand the leadership potential of participants by increasing their knowledge of Pulaski County, as well as connect current and potential leaders by improving communication. Sessions will introduce participants to the different aspects of leadership within Pulaski County as well as develop an awareness of the importance of leadership to the community's growth and development. Participants will be provided the opportunity to network with individuals that represent many different aspects of the community including business, government, military, and volunteer organizations. Leadership Pulaski County is designed to develop, inspire, and motivate the leaders of Pulaski County.
Leadership Pulaski County program participants are selected from applications submitted to the selection committee based on merits through a highly competitive admissions process. Participants are expected to have established careers, demonstrate talent and leadership qualities, and participate in community activities. All participants must also demonstrate a personal commitment to serving the community, show potential for a significant role in the community in the future, and a willingness to commit the time and energy necessary to complete the program. The sponsoring organization or business must also fully support participation in Leadership Pulaski County.
Individuals from all aspects of Pulaski County are eligible to apply. The number of participants for each class is limited. All applications must be postmarked by June 5, 2015 to be considered for the 2015-2016 class.
Applications are now being accepted for the 2015-2016 Class of Leadership Pulaski County. Click the links below for more information.
Non-Profit Organization Scholarship Application
Chamber Business Showcase
On April 1st the Chamber Surprise Patrol visited two Chamber member businesses to recognize them as the Chamber Business Showcase member recognition program recipients for April. The April Business Showcase recipients are Hoppers Pub and Secrest Tee, More & Western Store. The Surprise Patrol visited both businesses and dropped off a special sign that will be displayed throughout the month. Business Showcase recipients are drawn each month. The Surprise Patrol will be out again in May to recognize the next recipients.

Offer a discount or special offer to your business through the Chamber's Shop Local Key Tag.
Anyone with a Shop Local Key Tag can visit a participating business and receive a discount or take advantage of a special offer. Key Tags are FREE and available at all Chamber events as well as the Chamber office. Key Tags will be available during regular office hours at the Chamber office.

This program is open to any type of Chamber business including retail, restaurants, fitness, service businesses, or any business wishing to give a special promotion to residents. Your discount or special promotion needs to be good through December 31, 2015. Please fill out the form below with your discount or special offer to indicate that you are interested in participating in this program.
For more information about the Shop Local Key Tag Program visit www.keepitlocal.biz.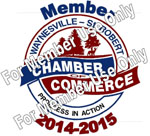 Chamber Membership E-Plaque
The 2014 -2015 Chamber Membership E- Plaque is now available to members. This plaque may be placed on your business web site or social media page to increase your credibility through the recognition of Chamber membership. E-mail info@wsrchamber.com for the web site code and instructions to add the new Chamber Membership E-plaque to your company web site.
The character word for April is: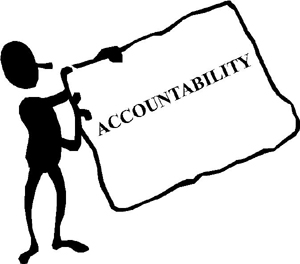 Definition: noun; the fact or condition of being accountable; responsibility.

Quote: Accountability breeds response-ability. Stephen Covey

What does accountability mean to you, your business, and the community?