2013 Citizen of the Year Nominees
Lelar Corbett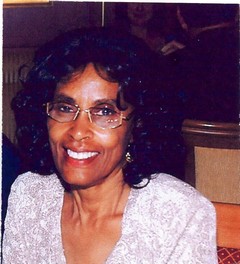 The Waynesville-St Robert Lions Club proudly sponsors Mrs. Lelar Corbett as a nominee for the Chamber's "2013 Citizen of the Year". She is an accomplished individual to be nominated for this prestigious recognition.
Lelar Corbett moved to this area in August of 1970 she immediately began volunteering and working in youth-related activities in the Waynesville, St Robert, Ft. Leonard Wood communities. Her desire and focus has been to be a supportive mentor in the lives of young individuals while helping to build their self-esteem and self-worth. When a project was to be accomplished for young people, Lelar looked upon the opportunity as a means of investing in future generations.
Over the years, Lelar Corbett worked with many youth organizations to include the Girl Scouts, and Boy Scouts programs, school-related activities through the Parent-Teacher Associations and Project Graduation through the Kiwanis's Club. She served on a local adoption committee and the Pulaski County Shelter Workshop. These were highlights of her volunteer work while occupied daily with students in the Public School System. Lelar Corbett was an educator of 34 years in which she was employed as a second grade teacher, counselor and elementary principal. Lelar spent endless hours working with students and parents in the education process to help families.
Lelar Corbett joined the Lions Club when the Lions and Lioness clubs merged into one. Throughout the years she has been an active member and worked tirelessly to keep the goals of the program at large. She served as President and is the first and only one to serve five consecutive years in this leadership position. Inasmuch, she was instrumental in producing and directing the Lions Club annual Miss Merry Christmas Pageant since 1985. This event has funded eyeglasses for school children in the Waynesville School District and in some instances hearing aids for adults. Lelar has served in all leadership capacities in the organization to help impress up the importance of community goals associated with the program. She received the 1986 Distinguished Service Award from the Lions Club and the "Lion of the Year'' for
1995-1996. She is currently the treasurer of the club.
In addition, Lelar Corbett has directed the Miss Pulaski County Pageant from 1982-2006. The pageant has provided thousands of dollars in scholarships for young women each year. After turning the local pageant over to another director, she took the position of Field Director for this area and the Director of Field Operations for the Miss Missouri State Pageant Association. Lelar opened her home to these young ladies over weekends from Friday evening to Sunday morning to prepare them for interview, self-esteem building, and personal grooming skills. Lelar has traveled all over the state of Missouri (at her own expense) attending pageants and offering technical support to local groups. She still continues to work with girls, encouragi ng them to get an education, remain in school and set life goals.
Mrs. Lelar Corbett loves spending time with her family and growing flowers. She sponsored the Retired Military Reunion in 2013, a group that she and her husband belong to.

Barb Easterla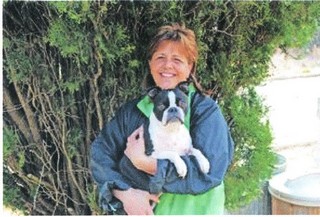 Barb has been a resident of the Waynesville - St. Robert Community for over 20 years. She is a business owner of "Charming Links" of the Ft. Leonard Wood PX but finds it in her heart to make the Pulaski County Humane Society (PCHS) a priority. Since coming on board with PCHS 5 years ago, the changes that have been made due to Barb's involvement have been remarkable. Barb volunteers for PCHS a minimum of 40 hours a week concentrating mostly on fund raising, but she can be found doing many other things for the organization such as answering emergency calls, helping fosters, and tending to veterinary appointments to name a few. This past year she served on the board and held the office of Vice President.
Barb's compassion and dedication does not stop with PCHS. Often when working with the animals we come across individuals and other organizations in need. Barb does not hesitate to jump in and help them as well and several times the fund raiser's she has planned will benefit others in need. Examples are "Hope for Kaylee", The Animal Shelter of Texas County, St. Robert Pound, the Donahue family and the Manley family. Many business owners know Barb as she frequents their establishments advocating for one cause or another. It is amazing what she is able to accomplish.
In five years, our organization has gone from a small resource group to a full-fledged, on-profit, and licensed rescue with foster homes and a facility. We log in over 1000 volunteer hours each month. Barb is a huge part of making this possible, finding us funding to take care of our cause and creating more volunteer opportunities as we grow. We cannot think of a more deserving volunteer to receive the Citizen of the Year honor.

Ollie Jackson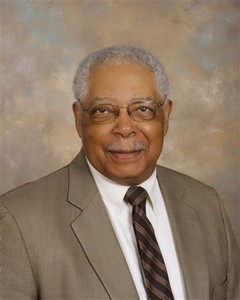 Ollie Jackson settled in Pulaski County in 1984 when he retired from the Army after 23 years as an Engineer Officer, he continued to serve as a Department of the Army Civilian until retiring for a second time in 2002. Seeing many opportunities to still serve the community Ollie has taken the opportunity to stay busy in the community and serve on and with several local organizations.
Ollie has been a member of the Pulaski County Rotary club since 2005. He has served in a number of club positions and currently is the Club Sergeant at Arms and Director of Club Service Committee. His service to the community through the club includes presenting the Choices program to local 8th grade classes, judging science fairs for 5th through 8th graders in Pulaski county schools, ushering children getting their picture with the Grinch at Christmas on the Square.
Ollie was one of the original Chamber ambassadors actively serving from Jan 2007 to August 2011 then moving to ambassador emeritus until 2012. Wearing the distinctive blue jacket he welcomed new businesses in to the area as well as volunteered so that Chamber could provide community events. He even put his engineering skills to the test by helping to design and redesign the Frog Race course every year.
Ollie Jackson has volunteered to serve as tireless supporter of Good Samaritan of the Ozarks and Genesis, its domestic violence shelter for the last 10 years and currently serves as the President of the Board of Directors for the last three years. He was extremely active in the campaign to build the Genesis House shelter for domestic violence.
He serves with the City of Waynesville on the Industrial Development Authority Board; a municipal organization created to fund and manages the economic ventures that may be entered into by the city of Waynesville Missouri.
Still another organization is the Pulaski County Senior Citizens Fund Board, a municipal organization to oversee the distribution of state funds to the four Senior Citizen Centers in Pulaski County. Senior Citizen centers are located in Waynesville, Richland, Crocker and Dixon Missouri. He has served as organization secretary and as a member of the board.
Ollie represents Pulaski County on the Phelps County Regional Medical Center as a member of Phelps County Regional Medical Center Foundation, Board of Directors since May 2012. He was active in the successful Capital Campaign to determine the feasibility of adding a state of the art Cancer Center to the campus of the PCRMC.
The Rotary Club of Pulaski County is pleased to nominate Ollie Jackson as the Citizen of the Year.


Tom Magruder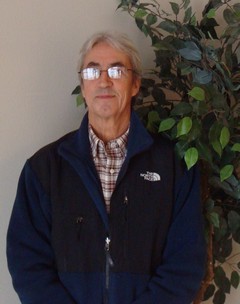 Tom Magruder has volunteered his time, money and equipment to the betterment of the Waynesville City Park for the past several years. He has rebuilt and painted the large totem pole at the park entrance. He bought the wood, scaffolding and paint and without his experience, the totem pole would not exist.
He also cleaned up the conservation area trail that runs next to the Roubidoux Creek. He cut down 3 large trees that had fallen and completely blocked the walking trail. He used his weed-wacker, chain saws, gas, time and energy. The cross-country teams would not be able to run back there if he did not do this. He has also picked up trash along the trail and in the park.
Tom Magruder has volunteered his time, money and equipment to the betterment of the Waynesville City Park for the past several years. He has rebuilt and painted the large totem pole at the park entrance. He bought the wood, scaffolding and paint and without his experience, the totem pole would not exist.
He also cleaned up the conservation area trail that runs next to the Roubidoux Creek. He cut down 3 large trees that had fallen and completely blocked the walking trail. He used his weed-wacker, chain saws, gas, time and energy. The cross-country teams would not be able to run back there if he did not do this. He has also picked up trash along the trail and in the park.

Susan Marshall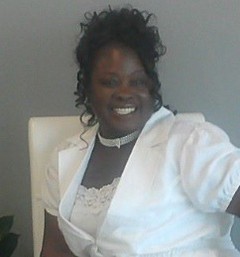 Pastor Marshall serves and gives so unselfishly. If you ever hear of a need, you will also hear that Susan Marshall was there to assist. All that she does is not to gain accolade, but because she understands that this is her God-given responsibility. Susan has earned 3 Master's Degrees from Webster University (Human Resources Management, Leadership and Management and Human Resources Development) and is currently pursuing her Doctorate. She is a retired non-commissioned officer from the United States Army and is currently a Department of Defense employee.

Susan is a go getter and encourages others to be the same. She is an organizer, motivator, and an equipper that empowers people to work at high levels of excellence and efficiency. Most notably she has organized a ministry that has transformed into a movement named "Still Useable Ministries". This ministry is an interdenominational, multicultural outreach that reminds us that regardless of how bad our past may be, God still desires to use us. This movement initially focused on issues that were unique to women, young ladies and girls, but has now became very influential in the lives of men and boys. The ministry has sponsored personalities from across our nation to offer instructional and motivational messages to the participants. Due to her commitment to our military service members that are suffering from PTSD, she and the ministry were featured on a National/International Television Show that reached over 120 million homes.

For the past 10 years this ministry has sponsored a Feed the Children Back to School Extravaganza. Over 4,000 families have received a week supply of food, bottled water and personal hygiene products. Each child in attendance also received free haircuts, dental exams, eye exams, finger prints and a day of fun activities. Other local churches and agencies such as Army Substance Abuse Program, Exceptional Family Member Program, Lion Club, local police and fire department have provided parents with valuable information during this event. During this time this outreach has also given book bags and school supplies to over 6,000 children.
Susan is very active in our community. For the past 8 years she has made sure that the residents of Sunset Village Nursing Home have Christmas, Mother's Day, and Father's Day gifts. Scholarships have been provided to over 10 young ladies for the past 4 years on behalf of "Still Useable Ministries". This year, the ministry ensured that all the Woman of the Genesis House was shown love on Mother's Day by providing them with dinner and a gift.
Susan was one of the first to be on the scene to volunteer during the recent flood, and has continued to provide assistance with the victims. She arranged transportation for families that were placed on evacuation orders to local shelters, she volunteered at countless hours at the shelter, providing the victims a listening ear and hope. She is also is very involved in our school district, volunteering many hours. Susan has also donated resources and time to the St. Nick Christmas Program; ensuring needy families have a great Christmas. For the past 10 years she has made sure that needy service members have Thanksgiving baskets for their families.
Pastor Marshall is serving as the Interim Pastor of Love Alive Ministries in St. Robert. She leads a very vibrant congregation with a multi-dimensional ministry. Since she has become the pastor of Love Alive, they have sponsored free clothing give-away as well as free meals to our local community. She has received Letters of Appreciation from the Mayors of St Robert and Waynesville, and a Coin of Excellence from Representative David Day for her excellent community service.
Susan believes that the only time you should look down on someone is to lend them a helping hand to get up!

Jim Mathews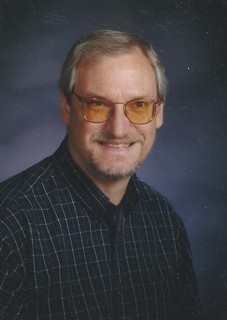 When Jim's family moved to Houston, Mo in 1965 he asked the band director to start a pep band for halftime basketball games. The director replied that he wasn't paid to do that, so Jim organized and directed the pep band his Junior and Senior years. This shaped Jim's attitude toward life. "Find things you think need to be done and do them".
Jim joined a music fraternity in college which served the music department and was elected president. All four summers of Jim's college years were spent working in church camps throughout the state for the Missouri Baptist Convention.
Jim served 27 years as choir director for 3 local congregations. He is currently a member of Westside Baptist, sings in the choir and plays tuba in the instrumental ensemble; Jim has served as a member of the Westside Academy Advisory Board since its beginning 2 years ago.
After teaching music for 15 years in the Waynesville R-VI School District, Jim started the Ch. 12 video program. You can thank him for churches being able to submit announcements as it was considered a church and state conflict at the time. He also initiated live broadcasting of Waynesville city council, St. Robert city council and school board meetings (extra work done without pay for many years).
After teaching 31 years, Jim retired and began looking for places to serve. As a result of work done to raise money for Genesis, the woman's shelter, he was offered the position of manager of Good Samaritan. When there was no money for bonuses at Christmas, Jim donated bonus money for 10 employees. During the 2 years he worked there, money raised to support Genesis from store sales nearly doubled.
Prostate cancer and a heart attack slowed Jim down, but he actively supported the Salvation Army's fund raising. He was instrumental in moving the fund distribution to Good Samaritan consolidating the allocation of assistance to the needy in one central location. He worked to establish a local website where people could go to learn more about the local chapter and sign up to ring bells at Wal-Mart and Price Cutter. During the years since Jim has been in charge of bell ring sign-ups, the amount collected at ringing locations has increased by 35%.
Jim was elected this year to serve on the Waynesville City Council for Ward 3. He is on the Planning and Zoning, Utility and Roads and Grounds Committees and is proactive with the Council.
After discovering his illness, Jim looked for a "quiet" hobby and chose model ship building. His work was recently honored by the Nautical Research Guild. Jim looked again for a way to contribute to his community and has built and donated a model of a "Southwestern" stage coach to the Old Stagecoach Foundation.
While visiting local grave sites Jim noticed a temporary grave marker at the grave of a former student. As time went by the temporary marker remained. Jim contacted the funeral home and asked if it would be OK for him to buy a marker for that site. They replied yes and the stone was laid.
"Find things you think need to be done and do them".

Terry and Jan Primas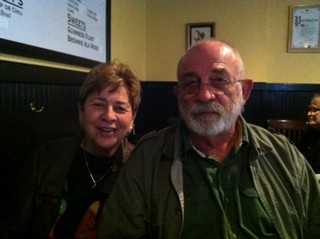 Jan and Terry Primas have been devoted supporters of the Old Stagecoach Stop Foundation for more than twenty years. They would credit Gene and Maxine Farnham with the founding of the Foundation, but early on Jan and Terry recognized the Stop for the historical jewel that it is and for more than twenty years they have polished it. The precious gem that it is today is a tribute to their vision and tireless dedication.
Jan and Terry, both teachers, claim Illinois as home. They were teaching in Illinois but had friends who had relocated to Missouri and owned a resort in Pulaski County. After spending several summers at the resort in the 70's, Jan and Terry bought land, planned a log home and looked for teaching jobs. Both had Master's Degrees. Erv Morris, personnel director for the Waynesville RVI school district at the time, hired them in 1977.
Terry started the Learning Enrichment and Acceleration Program (LEAP) for the district's gifted students and after four years expanded it to the junior high school level with Jan taking on elementary school LEAP responsibilities. What a team!
Education is a challenge. Educating gifted students especially so. Jan and Terry were constantly looking for "out of the box" opportunities. One such opportunity was found right at the Old Stagecoach Stop on the Waynesville Square. The late century building needed shoring up and dirt under the building had to be dug out before that could happen. Jan and Terry recall thinking that it would be an inexpensive, close-to-home field trip which would take a couple weeks. They guessed they'd find little of interest and quickly move on to other curriculum areas. Instead they found thousands of artifacts and dug under the building for seven years.
Hundreds of students profited from this archaeological exercise which Jan and Terry conducted in a highly professional manner. Digging in the dirt led to an interest in the building which led to questions about the people and then primary research at the State Historical Society in Columbia. The kids came up with the idea of tours of the Stagecoach Stop necessitating more research...a teacher's dream. This led to Jan and Terry serving on the Stagecoach Stop Foundation Board beginning in 1991. Both remain on the Board today.
The Primas' retired from teaching in 2002 but continue to be involved in education and history. Terry has produced videos, oral histories and books highlighting Pulaski County history. Both supervise student teachers for Drury University. Both work all year to produce the Old Settlers Gazette, an annual publication featuring the rich history of our area. Funds generated from the sale of advertising in the Gazelle support on-going improvements at the Stop.

Don Slater
After more than 26 years of service in the Active Army, Army Reserve and Missouri National Guard, Don Slater retired at the rank of Sergeant Major and began another career in Civil Service at Fort Leonard Wood. Don has served this nation for more than 40 years and now serves in a number of volunteer positions particularly those which benefit veterans and their families.
Positions held with our local American Legion Post 331 include: Commander, Vice Commander, Adjutant, Finance Officer and Judge Advocate. At a higher level, Don has served as American Legion District Vice Commander. He currently manages bingo fund-raising events for the American Legion and Voiture 4018 and is serving as Commander of the 40/8. Don's work is widespread; he serves as Quartermaster for Veterans of Foreign Wars Post 4956 in Crocker. He has personally assisted those in need with utility bills, car repairs and applications for earned benefits.
A committed volunteer to numerous philanthropic causes, Don has devoted many hours to the Community Blood Program, tax preparation assistance in coordination with the Staff Judge Advocate's office on Fort Leonard Wood, the Mid Missouri Credit Union Board of Directors and the recently established Assistance Association for the Missouri Veterans Cemetery.
Our area is blessed to have Citizen Slater as an active advocate for many and varied significant causes. It is a joy to place his name in nomination for Citizen of the Year.

Paul Ziegler
Paul Ziegler and his family have been Pulaski County residents since 2005 when Paul was first assigned to General Leonard Wood Army Community Hospital as a Combat Medic. When he retired in 2006 at the rank of Sergeant First Class, he and his family chose to remain in this area. Paul affiliated with the Francis J. Lynch Memorial VFW Post 3168 in 2006 and through that affiliation has contributed significantly to the quality of life of hundreds of citizens.
As Post Commander, Paul's primary focus has been assisting veterans and their families. His leadership has resulted in assistance with utility bills, transportation and grocery purchases for many in need. During his tenure the Post has expanded participation in community activities such as parades, festivals and meals open to the public. The VFW has assumed a vital role in the newly established Assistance Association for the Missouri Veterans Cemetery, hosting breakfast events this past fall with all proceeds benefiting Wreaths Across America at the Cemetery.
The Swedeborg School District received a defibrillator thanks to VFW efforts. In extreme weather the Post is opened to all as a cooling station or a warm and safe location.
Paul's support of the military community at Fort Leonard Wood includes sponsorship of units providing them a location for meetings and unit activities and establishing a partnership with the Veterans Motorcycle Club in support of Warriors in Transition (wounded warriors) and the St. James Missouri Veterans Home.
Paul would be the first to remind us that he alone is not to be credited with these accomplishments, that all that happens at the Post is a team effort. However, it's clearly a direct result of Paul's leadership that VFW Post 3168 has become an integral part of our community to the benefit of all citizens.