Newsletter Submission Deadline
Due to the upcoming holiday and office closing; all submissions for the November 24th Weekly Newsletter (Update) are due by 3 p.m. on Wednesday, November 22nd. Thank you.

Chamber Office Closed - November 23rd and 24th, the Chamber Office will be closed in observance of the Thanksgiving Holiday.
Pack A Ford for Snack in a Pack
Help the Leadership Pulaski County Class Six as we pack a truck load of food for the Snack in a Pack program, now through December 22nd, 2017.
Donation locations at Sellers-Sexton Ford in St. Robert and Waynesville City Hall.
Items needed are: canned tuna, canned chicken, canned ravioli/spaghetti, individual macaroni and cheese, peanut butter crackers, ramen, granola bars, and individual vegetable cups.
Snack in a Pack (SIAP) provides supplemental food over weekends and holiday breaks for students who may otherwise go hungry while not in school.
For more information on where to donate food items please contact the AmeriCorps VISTA at 573-842-2651 or Waynesville-St. Robert Chamber of Commerce at 573-336-5121. Click here for flyer.
2018 Luncheon Sponsors
The Chamber would like to thank all the businesses who took part in the Luncheon Sponsorship Drawing. The following is a list of the 2018 Luncheon Sponsors as drawn during the November Chamber Luncheon.
January (Networking) - Jones Investment Group
February (Quarterly + 1) - Waynesville Medical Plaza
March - Fort Wood Hotels
April (Special Presentations) - Michels Frames and Things
May (Quarterly + 1) - CASA of South Central Missouri
June - Kids' Harbor
July - Team Red, White, & Blue
August (Quarterly + 1) - David M. Lowe, Attorney at Law
September - Ireland Architects
October - Free Women's Center
November (Quarterly + 1) - Flat Branch of Waynesville
December - Hoppers Pub
FWCSC Car-a-van
We were happy to host the spouses of the Fort Wood Community Spouse Club on November 3rd. The ladies gathered at Comfort Inn for breakfast and received their goodbags before heading out to area businesses to shop and learn what our community has to offer. After a morning of shopping they met at Sellers-Sexton Ford-Lincoln-Mazda for lunch and door prizes. We thank all our members who participated, donated door prizes and goodie bag items. Your contributions help make the day fun and successful for the spouses.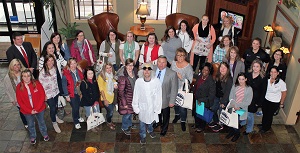 Chamber Membership Social Sponsorship Lottery
In order to provide our membership with an equal opportunity to host the annual Membership Social, the Chamber will hold a lottery to determine the sponsor. To be entered into the lottery, business names and contact information must be emailed to the Chamber no later than 4:30 p.m., December 15, 2017.
At the December Board Meeting on the 21st, the Chamber board will draw the sponsor from all submissions. The selected business will be notified within 24 hours of the board meeting. The cost to sponsor is $1000.00 and with that your business will be listed as the sponsor on all correspondence within the Chamber (i.e. Event calendar, weekly update as the event date approaches), logo on the web site, Facebook, and table markers, given 15 minutes of speaking time at the event and have the opportunity to place materials at each table. The selected member will then have first right of refusal going forward with the event.

For more information contact the office at 573-336-5121. To add your name to the list please email info@wsrchamber.com.
Business Listing Updates Needed for the 2018 Membership Directory
The Chamber is making every effort to insure your listing in the Membership Directory is correct before the book is printed. We ask that you please fill out the update form by clicking here. Please provide us with any corrections you find by December 15th (changes must be made by the deadline be included in new directory). Thanks for your help.
Advertise in the 2018 Membership Directory and Community Profile
Daily Guide was awarded the bid to print this year's Chamber Community Profile and Membership Directory.
Click on image above for advertising information. Deadline is January 1, 2018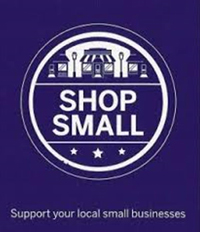 Join the Chamber for Shop Small Business Saturday® on November 25th
Waynesville-St. Robert Chamber of Commerce Celebrates Local Small Businesses by Hosting Small Business Saturday® Event in Waynesville and St. Robert with its endorsement of and participation in the seventh annual Small Business Saturday on November 25th. Created by American Express in 2010, Small Business Saturday is a day dedicated to supporting small businesses nationwide.
Celebrated every year on the Saturday after Thanksgiving, the day has given small businesses across the country a huge boost. Recognizing the importance of supporting small independently-owned businesses in our community, the Waynesville-St. Robert Chamber of Commerce is pleased to announce our support for Small Business Saturday. The community is encouraged to take part in our Small Business Saturday on November 25th. Stop by participating businesses to show your support of small businesses and pick up some Shop Small giveaways.
How to get involved:
Small Business Owners: Visit ShopSmall.com by November 10th to help you:
-Promote your business with free in-store signage,
sample social media posts and other marketing
assets from American Express.
-Maximize your small business' exposure with free, personalized online advertising.
-Use our interactive map to find and rally other local small businesses in your area.
-Learn more about how other small business owners have made the most of the day.
- Attend an upcoming FREE Shop Small Saturday Workshop:
Monday, November 20th
All workshops are held from 9:00-9:30am at the Chamber Office. Email chamber@wsrchamber.com or call 573-336-5121 to RSVP.
Tell the Chamber! If your business is participating in Shop Small Business Saturday contact the Chamber and share what your business is doing and receive FREE promotional items (while supplies last). Deadline to sign up to be listed on the Its All Here Local web site is November 20th.
The Chamber will promote all participating local businesses as well as list all special Small Business Saturday deals on www.itsallherelocal.com at no cost.
Polar Meltdown Chili Cook-Off

The Chamber will kick off 2018 with the eleventh annual Polar Meltdown Chili Cook-Off to be held on January 20th at the St. Robert Community Center from 11 a.m. to 3 p.m. An event the whole family can enjoy, the Polar Meltdown Chili Cook-off lets you come in from the cold and let your spirits melt into a pot of delicious chili served up by one of our hometown chefs! Admission for this event is $5 (4 and under are free). Tickets may be purchased in advance at the Chamber office located at 137 St. Robert Blvd. Ste. B. Limited tickets will be available at the door. Each person may sample chili from each of the teams. Concessions will also be available.
Sponsor the Hottest Event of the Year!
Event Sponsorships available: Spicy, Hot, and Mild
Spicy level that includes an ad in the event's printed tab, your business or organization's name listed on event flier and in all press releases, your logo and a link on the event web page, and a table at event for $500.
Hot level includes your business or organization's name listed on event flier and in all press releases as well as on the event web page with a link for $250.
Mild level which lists your business or organization in the event's printed tab and on the event web page for $100.
Chili Cook-Off Team Registration is Open
Chamber members are encouraged to get together a team, enter the Cook-off, and take part in a spirited competition. Awards will be presented to the top three teams in both the People's Choice and Showmanship categories. People's Choice will be decided by the largest amount of cash donations for their booth/team. Showmanship will be chosen based on the judge's impression of overall presentation of theme, demonstrations, performances, etc. In addition the Judges' Choice Grand Champion Chili Award will be presented to the judges' pick as best chili. Finally the Best of Show winner will be determined by a combination of the judges' votes. The Best of Show winner will receive a special recognition, free booth and first choice of booth space for the 2019 cook-off. All funds raised from the People's Choice votes will be used for the Right Choice Scholarship fund.
Teams will be made of no more than six members while individual teams will be made of no more than three members. All competitors will be expected to follow the rules and regulations set forth by the Chamber of Commerce and Pulaski County Health Department. The entry fee for this event is $75 per business team, $50 non-profit team, $25 per individual and the deadline to enter is January 5th. A late entry fee of $100 per business team, $75 non-profit team, and $50 per individual will apply to all entrants after that date. For an additional $15 teams that pre-register can take advantage of the Early Bird Selection and pick their booth's location at the event. Booths are 8'x10', include two 110 electric power receptacles (average 10 amps per outlet) and will be decorated by each team.
Registration Form & Rules and Regulations
Contact the Chamber office at 573-336-5121 or chamber@wsrchamber.com to sponsor or for team registration questions.
December 13th at 11:45 a.m. at the Hampton Inn, located at 103 St. Robert Plaza, catered by Vidies Catering. Our sponsor will be Sink's Pharmacy. RSVPs are required; please contact the Chamber Office to RSVP before 9:00 a.m. Tuesday, December 12th. Luncheon cost is $12 per person. Click here for full luncheon schedule.
**Please note** The Chamber of Commerce is excited to have such a large number of its members attend monthly luncheons. Due to the large number of last minute Chamber luncheon attendees, a policy has been put into place by the Chamber Board of Directors. Anyone who responds after the RSVP cut-off time of 9:00 a.m. the Tuesday before the luncheon will be placed on a waiting list and notified if a seat becomes available. Anyone who shows up without an RSVP may be charged an additional $12. If an RSVP is received and the reservoir does not attend the luncheon, the reservoir will be charged $12 for the meal. The decision was made to charge this amount to compensate our Chamber member restaurants for the last minute adjustments they must make to their menus.
Request for Door Prize Items to be given at Command Orientation
The Chamber is represented every Thursday at Fort Leonard Wood's Command Orientation and gives welcome bags to all new incoming families. Organizations that participate give a door prize in the form of a gift certificate or goodie bag. We are requesting some gift certificates or promotional items that could be used to donate as the door prize. Please bring by your donation to the Chamber during business hours. We thank you for your continued support.
2017-18 Sponsorship Opportunities
Click here for information on Chamber Sponsorship Opportunities. For more information on any Chamber event contact the Chamber office at 573-336-5121 or email chamber@wsrchamber.com.
Upcoming Ribbon Cuttings
Ribbon Cutting for Total Body Fitness - December 14th at 5:30 pm. at 500 GW Lane in Waynesville.
Ribbon Cutting for Walker Real Estate Team's 10th Anniversary - January 3rd at 11 a.m. at 854 Missouri Ave. in St. Robert.
The November Newcomer Spotlight Business is: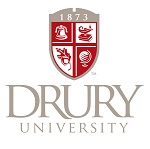 Drury is dedicated to helping each student achieve success through longevity & institutional fortitude & the knowledge that each student is the life blood of the university.
_________________________________