Chamber Office Closed - July 4th, the Chamber office will be closed in observance of Independence Day.
Welcome our New Board of Directors
As we start a new Chamber year, we would like to welcome our new Board of Directors. Our new Executive Board President is Josh Deavours, Vice-President is Melissa Shelden and continuing as Treasurer is Janel Rowell. We are looking forward to the next year and the new ideas they will bring to the Chamber. Looking back over the last six years, we thank Mike Freeman for his dedication, service, commitment, and time. He has been a blessing to the Chamber and through his leadership we grew as an organization.
Request for Door Prize Items to be given at Command Orientation
The Chamber is represented every Thursday at Fort Leonard Wood's Command Orientation and gives welcome bags to all new incoming families. Organizations that participate give a door prize in the form of a gift certificate or goodie bag. We are requesting some gift certificates or promotional items that could be used to donate as the door prize. Please bring by your donation to the Chamber during business hours. We thank you for your continued support.
Take the Show-Me Heroes 'Pledge of Support'
Show your support to Missouri's Veterans and members of the National Guard and Reserve. While it's not required to have job vacancies to participate, Governor Nixon is calling on all Missouri employers to take the pledge and consider our Military Veterans for your hiring needs. Sign up today!
AmeriCorps VISTA Opening at the Waynesville - St. Robert Chamber of Commerce
The Waynesville - St. Robert Chamber of Commerce is seeking an individual to join the team for 12 months beginning in August 2016 as an AmeriCorps VISTA member. This member will develop and implement special projects and new ideas that focus on youth and young adult development, promote events by creating materials that include videos and flyers, and complete other duties as assigned.
The ideal candidate is a self-motivated individual and has excellent interpersonal skills to help develop and implement special youth leadership and young adult programs and projects. This individual will collaborate with an Executive Director, staff, committee members, Ambassadors, and Board of Directors to assist in the mission goals of the Chamber. This position requires experience in operating computer based programs such as Microsoft Word and Excel, customer service and communication skills. Experience in video editing and social media is preferred. The position requires a highly motivated individual who can work independently as well as in group settings. The individual must be able contribute creatively to projects and ideas, have the ability to develop and implement special projects. Attention to detail and adherence to Chamber of Commerce policies and procedures is imperative.
AmeriCorps VISTA members commit to serve full-time for 12 months at a time, working behind the scenes to develop, execute, and sustain community and school-based programs. VISTA members develop and enhance programs that support at-risk youth, families, and individuals in our community. In return for their service, members receive a $973 monthly living allowance and $5,730 end-of-service education award or $1,500 cash award, one year of non-competitive status for a federal government job, and other benefits.
If you are interested in becoming the AmeriCorps VISTA member at the Waynesville - St. Robert Chamber of Commerce, please visit my.americorps.gov or contact the Chamber Office at 573-336-5121 or email chamber@wsrchamber.com. Interviews are beginning soon!
Chamber Networking Luncheon
July 13th at 11:45 a.m. at Aussie Jack's, located at 141 St. Robert Blvd. in St. Robert. Our sponsor will be the Cable America. This Chamber Luncheon will focus on networking. Bring business cards to hand out as you network with fellow Chamber members. There will not be updates from the Cities, County, Fort Leonard Wood, School District and the Pulaski County Tourism Bureau. We will hear from our sponsor and from the Chamber on upcoming events and programs. RSVPs are required, please contact the Chamber Office to RSVP before 9:00 a.m. Tuesday, July 12th. Seating is Limited. Luncheon cost is $12 per person. Click here for full luncheon schedule.
**Please note** The Chamber of Commerce is excited to have such a large number of its members attend monthly luncheons. Due to the large number of last minute Chamber luncheon attendees, a policy has been put into place by the Chamber Board of Directors. Anyone who responds after the RSVP cut-off time of 9:00 a.m. the Tuesday before the luncheon will be placed on a waiting list and notified if a seat becomes available. Anyone who shows up without an RSVP may be charged an additional $12. If an RSVP is received and the reservoir does not attend the luncheon, the reservoir will be charged $12 for the meal. The decision was made to charge this amount to compensate our Chamber member restaurants for the last minute adjustments they must make to their menus.
Let's Put Our Cities on the Map Google Workshop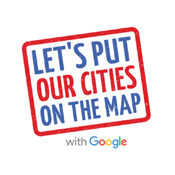 Put your business on the map with help from the Chamber in partnership with Google. This workshop is an opportunity for all Chamber Members to learn how to ensure that their business can be found on Google with accurate and up to date information. Did I mention it is FREE?!
The Google Workshop will be held at the Chamber of Commerce in the Pulaski County Tourism Bureau Meeting Room July 18th, 2016 from 9:00 a.m. - 10:00 a.m. Space is limited; Register by 5 p.m. on July 13th. Online registrations only.
A Chamber representative will stay later for any further questions.
Membership Social
The 2016 Membership Social will be July 21st at 6 p.m. at the Hampton Inn. Sponsoring this event is Cellar 66 Wine Bar & Restaurant & Just Because Baskets and Gift Store with Paradise Pit providing the food. This annual membership social is a night of networking, fun and entertainment. The cost to attend the Social is $20.00 per person. Please call the Chamber office at 573-336-5121 no later than 9:00 a.m. July 11th to make your reservations.
The Bottle Auction will be held again this year, members are encouraged to donate wrapped bottles with unknown contents to be auctioned off. The money raised will help fund the Chamber's It's All Here shop local ad campaign including Shop Small Business Saturday. Donation deadline is July 18th.
Now Accepting Veteran of the Year Award Nominations
The Waynesville - St. Robert Area Chamber of Commerce is preparing for its annual Veterans' Day Ceremony & Parade. From now until August 26, 2016 the Chamber of Commerce will be accepting nominations from Chamber members. A one-page letter outlining the candidate's qualifications and experience will comprise the formal nomination form along with a brief bio summary of the nominee and a digital photo.
The Veteran of the Year Award is meant to recognize a veteran from any rank from the Air Force, Army, Coast Guard, Marines and Navy with an honorable discharge. The individual must be a Pulaski County resident and has agreed to accept the award and be the Veterans' Day Ceremony & Parade Marshall on November 11, 2016.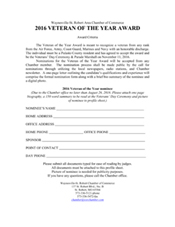 click image for form
Nomination forms are available at the Chamber office or can be downloaded by clicking here. If you have any questions contact the Chamber office at 573-336-5121, or e-mail chamber@wsrchamber.com.
Upcoming Ribbon Cuttings
Ribbon Cutting for Cricket Wireless - Gateway - July 15th at 11:30 a.m. at 690 Missouri Ave. in St. Robert.
2016-2017 Sponsorship Opportunities
Click here for information on Chamber Sponsorship Opportunities. For more information on any Chamber event contact the Chamber office at 573-336-5121 or email chamber@wsrchamber.com.
The following Chamber businesses are celebrating anniversaries in July.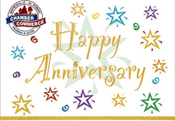 Mercy Home Health & Hospice - 50th
We would like to wish you a Happy Anniversary and acknowledge this celebration with a photo that will be featured on Facebook and our Weekly Update! Our goal in sharing this photo with the community is to acknowledge, promote, and bring visibility to our Chamber Members. Please contact us for a photo at 573-336-5121 or feel free to email us your own photo.
The July Newcomer Spotlight Business is: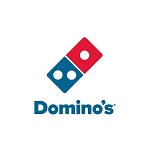 Fort Leonard Wood Command Orientation
105 bags were handed out in June.
Newcomer Materials are due to the Chamber Office by the 2nd Wednesday of each month. Newcomer Spotlight Businesses are selected randomly. You must be taking advantage of this benefit to be considered. If you are not currently participating in this FREE program, you should be!

_________________________________
Featured Business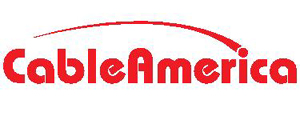 Headquartered in Scottsdale AZ., CableAmerica is a top 50 telecommunications company providing Internet, Cable Television and Digital Telephone services to residential and commercial customers in Missouri and Michigan. CableAmerica has served customers in the St. Robert/Waynesville/Ft. Wood area for over 30 years. We are a local company, our employees live in the communities we serve, and our continued success is based on providing an outstanding customer experience at every opportunity.

_________________________________
Ambassador Spotlight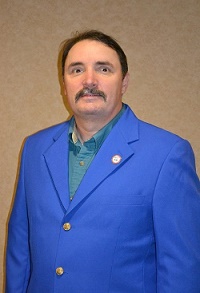 John Moore
John Moore is a retired disabled Army Veteran, and a Retired Civil Service employee. John and his wife own Cafe Korea, where he works as the business manager. He does part-time work as an Adjunct College Professor. John also serves as the men's bible study leader at his church.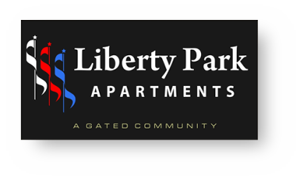 1. Liberty Park Apartments is nestled in the heart of St Robert, just minutes from the Main Gate of Fort Leonard Wood. Liberty Park is the only gated community in the region.

2. Liberty Park Apartments provides high speed internet and cable TV to each apartment along with water, sewer, and trash, that's right all you pay is your rent and the electric. Liberty Park also rocks a state of the art fitness center and resort style pool. Do the math and compare price for price.

3. Liberty Park Apartments is proudly Veteran owned, managed, and maintained. Go Army!!!

4. Liberty Park Apartments does have vacancies and is currently leasing 1, 2, and 3 bedroom apartments. Liberty Park is a Pet Friendly community. We also have a Dog Walking/Running Park completely fenced in to let your dog run free and get the exercise they need.

5. Come home to Liberty Park Apartments...imagine finding a place to live that makes you feel like home with great neighbors, great amenities in a great community. Visit us at 108 Liberty Parkway, Saint Robert, MO, 65584; Find us online at libertyparkapartmentsflw.com or call (573)451-2550.

Hammons Field hosts FLW Appreciation Day
For the second consecutive year, Fort Leonard Wood's commanding general proved a good luck charm for the Springfield Cardinals. Maj. Gen. Kent Savre, Maneuver Support Center of Excellence and Fort Leonard Wood commanding general, gave a pre-game locker-room speech to the Springfield, Missouri, team the Double-A affiliate of the St. Louis Cardinals as part of Fort Leonard Wood Appreciation Day activities held Saturday at Hammons Field. Read More.

New Students need to Enroll in Waynesville Schools

New students will need to enroll for the 2016-17 School Year in late July and early August. Enrollment for new students is from 8 a.m. to 4 p.m. Families are encouraged to arrive before 3:30 to have ample time to complete the paperwork before the offices close.

Students in grades 9 through 12 should go to Waynesville High School on July 27, 28 and 29 to register. The preferred grades and dates are
1. 9th and 12th grades: July 27
2. 9th and 11th grades: July 28
3. 9th and 10th grades: July 29

Elementary, 6th grade and middle school students will register on Aug. 2, 3 and 4.
For those living off-post, students in grades Kindergarten through 2nd grades go to East Elementary and students in 3rd through 5th grades go to Freedom Elementary.
For those living on post, their school is based upon where they live. Parents may contact the School Liaison Officer on Fort Leonard Wood at 573-596-0357 or check out the enrollment form on the district's website. It is located on the district website www.waynesville.k12.mo.us under the "Parents/Students" tab. Click on Enrollment Information and Forms. Street names are listed on page 2 of the 2016-17 Enrollment Information.
Regardless of where they reside, all Waynesville R-VI 6th grade students attend the Sixth Grade Center; all 7th and 8th grade students attend Waynesville Middle School and all 9th-12th grade students attend Waynesville High School.
The Waynesville R-VI School District will host New Family Welcome Sessions for families who have recently moved to the area. The exact same session will be offered on the following times and dates:
-- 5:15 to 6 p.m. Tuesday, July 26, in Conference Room A of the Waynesville R-VI Administration Building, 200 Fleetwood Drive, Waynesville, Mo.
-- noon to 12:45 p.m. Monday, Aug. 1, Woodlands Community Center (near Partridge Elementary), Fort Leonard Wood (Please bring your own lunch and eat it during the session.)
-- 5:30 to 6:15 p.m. Thursday, Aug. 11, Freedom Elementary

The first day of school for the 2016-17 School Year will be Wednesday, Aug. 17. It will not be a late-start Wednesday on that first day of school.

The Waynesville R-VI School District automatically re-enrolls a student for the following school year, so if a student was enrolled last year, he or she will automatically be enrolled for the 2016-17 School Year.
Board Approves Opaa, to Offer Food Services

The Board of Education for the Waynesville R-VI School District entered in a contract on Monday, June 20, to partner with Opaa! Food Management to provide meals for Waynesville students.

Current cooks and kitchen managers will remain Waynesville R-VI School District employees. New food service employees will be Opaa! employees; however, the school district will have the final say on whether an individual is hired.

"We will still have our hand in the pot of food service," said Dr. LeRoy Fulmer, president of the Board of Education.

School breakfast and lunch prices will remain the same for the 2016-17 School Year.
Waynesville High School Breakfast: $1.30 and Lunch $2.15
Waynesville Middle School Breakfast: $1.30 and Lunch $1.95
Elementary Schools Breakfast: $1.30 and Lunch $1.95
Reduced breakfast: 30 cents
Reduced lunch: 40 cents
Adult meals at all sites Breakfast: $2.10 and Lunch $2.65

The partnership will save the district at least $300,000 over the next three years by taking advantage of Oppa!'s ability to purchase food in large quantities. Opaa! serves 33 million meals annually in Missouri and surrounding states and has a 98.5 percent retention rate among the districts it serves.

Waynesville serves about 1 million meals annually and spends about $1 million more than it receives in income from students and commodities.

"Our goal is not to turn food services into a moneymaker, but to reduce the amount we spend each year beyond the revenues we receive," said Dr. Chris Berger, assistant superintendent of operational services.

One way Opaa! plans to do that is to increase the number of students eating lunch by offering more menu options. Opaa! executives say that it's the "cooking from scratch" recipes and variety that keep students coming back. In addition to having nutritional experts who will help the district meet the Healthy Hunger-Free Act requirements, Opaa! will periodically introduce new menu options on a set schedule throughout the school year. Website links will include links to ingredient lists, which is especially important for students with allergies.

The contract includes an annual renewal option.

"We are eager to partner with OPAA and monitor the results," said Dr. Chris Berger, assistant superintendent of operational services. "If students, staff and board members are happy, then we will continue with the program for up to four more years. If not, we will discontinue it."
Waynesville Checks the Box with Coach Box

When Josh Scott, director of Waynesviille's MSHAA activities, asked for the kind of coach players, parents and patrons wanted for girls soccer, the descriptions included:
- A coach with a winning record
- someone who will push WHS girls to a new level of play
- a coach who understands the military, maybe even someone with prior military experience
- someone who is organized, dedicated to the sport and has several years of coaching experience
- a coach who is known for maintaining high ethical standards
- some national and international experience would be a bonus
Sound impossible? It might have been except that John Box, a long-time soccer coach from Indiana, happened to be searching the web at 2 in the morning one night and came upon a job description - that of Waynesville High School's head girls soccer coach.

Box and his wife had retired and planned to move to Pulaski County to be closer to their daughter, her spouse and their grandchildren who are stationed at Fort Leonard Wood - which would make the position a perfect fit for the man who had failed at only one thing in his life: retirement.

The interview team, led by Scott, agreed.

"Coach Box has the passion, energy and knowledge of how to play the game the right way," Scott said when he introduced the coach on Monday. "I am excited for our program - to have a candidate of Coach Box's experience is truly awesome - I cannot wait to see him work with this group of girls."

A retired Navy man, Box fulfilled the candidate wish list, perfectly. Box's overall high school coach record is 128-23-6. While serving as the head coach at New Palestine High School, the team took four state sectional titles in 5 years and two state regional titles. He also took the boys team on an international soccer trip to Germany and Austria. At Heritage Christian High School, he took the 2013- 2015 teams to three state sectional championships, two regional championship appearances and ended the three seasons with a 49-8-1 record and led the girls on an international soccer trip. His team also received the Gold Ethics Award from the National Soccer Coaches Association of America.

In addition to being named the Hoosier Heritage Conference coach of the year three times, Box spent two years working with Indiana's Olympic Development Program.

Box has 30 years of coaching experience, a bachelor's in criminal justice and a master's in justice administration.

"When it came to fulfilling the wish list for the perfect coach for Waynesville High School girls soccer, and with every pun intended, we were able to check the box with Coach Box," Scott said.
Waynesville JROTC Performs before Royals Game

The Waynesville High School JROTC Armed Color Guard performed on June 15 at Kauffman Stadium in Kansas City before the KC Royals vs. Indians game.

The temperature during the performance was 97 degrees, but that did nothing to slow down this nationally ranked and determined color guard team.

"This was an opportunity of a lifetime for the cadets, and the first time Waynesville JROTC was invited to perform at a professional sporting event," said SGM (Ret.) Bill Lindsey, JROTC instructor. "The team was invited to perform at Kauffman Stadium after being noticed all year for flawless performances and a high national level ranking."

The Color Guard Team members included Collin Ronje, commander, Erich Gries, Paiton Quinones and Carlie Wheeler.

"This was an opportunity to say thank you to the cadets for their hard work, commitment and dedication throughout the year," Lindsey said. "The cadets now realize where hard work, commitment, dedication and teamwork can take them. These cadets have simply figured out the recipe for success for post-secondary education and in life. They now realize anything is possible and nothing is out of their reach if they stay committed to their values, team and academics."

The Royals beat the Indians 9 to 4.

Waynesville's Color Guard will perform again on July 19 when the Royals again take on the Indians.


USO Update
Volunteer Shifts Needing To Be Filled

Sunday, July 3
12 pm - 3 pm 2 volunteers
3 pm - 6 pm 3 volunteers

If you could assist with any of these shifts, please let us know by
calling 573-329-2039 or email us at kbrownfield@usomissouri.org.
Looking for a Panera Bread Volunteer to Pick Up and Drop Off the Donation

Our current volunteer that picks up and drops off our Panera Bread donation will be PCSing soon. We are looking for a volunteer to pick up the Panera Bread donation at Panera Bread around 9:50 pm on Fridays and drop the donation off at the USO between 10 am - 11 am on Saturdays. If you are interested in being this on going volunteer, please contact Kelly or Christina by email at kbrownfield@usomissouri.org or by replying to this email.
____________________________________________
Public House Brewing Company
Burgers. Bocce. Boom.
The stars, the stripes, the brews. Sounds like freedom!
This year, we're staying open late to celebrate Independence Day with you! Although our regular kitchen will be closed, we'll have barbecue and wood-fired pizzas in The Gardens all day, with $3 pints ready to be had (because beer is liberty you can drink)!
While you're noshing, why not add a little friendly competition? That afternoon, we'll be hosting our first annual Bocce Ball Tournament. Starting at 2 pm, there will be 16 teams of 2-4 players in a single elimination tournament (1 hour time limit each game), with awards given to the top three teams! To register your team for $25, call in or visit the St James Public House Brewery by 12 pm, July 4th.
And just because we love ya, we'll be closing at 10 pm, so you and the family can enjoy the yearly fireworks show provided by the Missouri Veteran's Home!

See you on Tuesday!
Back at the Rolla location, be sure to get your six-packs and growler fills on Saturday, as we'll be closed all day on Monday, July 4th. We'll resume our Trivia Night the following week. Happy Independence Day from your family at the Rolla Public House Brewery!

Don't forget your summer classes
There are still openings for the Beer School, hosted by PHBC, starting July 12th! For $50, you're getting all the information you need to equip you for that upcoming bottle-share, brewfest, or brewing session in your garage. For more information and registration, call in or visit either location. With only 20 spots available, don't miss out on this awesome learning opportunity! Registration ends July 5th!

New Brew Releases:

"Kolsch" (SEASONAL) - Originating in Cologne, Germany the Kolsch is a clean, crisp, delicately-balanced beer usually with a very subtle fruit and hop character. Subdued maltiness throughout leads into a pleasantly well-attenuated and refreshing finish. Available only on tap at both locations..

"Thorn & Heat Strawberry Wheat Ale" (SEASONAL) - Thorn & Heat. Time & Toil. No one ever said brewing was easy. Especially in Missouri where the summer heat is muggy and full of spite. Sun in the eyes. Heat pushing 105. The result? This buoyant, slightly tart wheat ale infused with strawberry will satisfy you on even the most hellish of days. Available on draft at both locations, on tap at various curators of tasty drinks, and in six-packs where our beer is sold!
Rolla Location
Brewer's Stash Tuesday - Every second Tuesday of the month, we're tapping a unique concoction from our stash at 5:30 pm SHARP. Taste what our brewer's have been dreaming up. One night, extremely limited (available quantities may vary).
Trivia Night: Every Monday at 7:30pm. Prizes awarded each week. Get your brainiac on.
"Sip n' Paynt" - Every third Tuesday of the month at 7pm
Arts & crafts meets thirsty Tuesdays. The talented folks at The Blue Donkey are supplying the knowledge and materials to help you paint a predetermined picture for just $25. To reserve your space, please contact The Blue Donkey at 573-647-0657. You'll be a regular Van Gogh in no time!

MUSIC:
7/7 -- Erin Hamacher @ 6pm
7/8 -- Dixie Union @ 8pm
7/15 -- Two Far Gone @ 8pm
7/16 -- CUZ @ 7:30pm
St James Location
"Country Cookin' with Gabe" - Sunday, July 25th at 11-2pm: The fourth Sunday of every month, Chef Alex's right-hand man Gabe (the Great and Powerful) will be curing what ails you with his magical comfort food. You'll be enjoying Gabe's Secret Ingredient fried chicken, plus a couple sides. Put it all together, baby you got a meal for the whole family goin'! Get it while it's hot!

"Sip n' Paynt" - Every second Wednesday of the month at 7pm: It's here! The talented teachers at The Blue Donkey will provide all you need to paint a predetermined picture for just $25! Not bad for your own masterpiece. To reserve your space, please contact The Blue Donkey at 573-647-0657.

MUSIC:
7/2 -- CUZ @ 7pm
7/9 -- Gehlert and Guinn @ 3pm
____________________________________________
Assistance Association Missouri Veterans Cemetery (AAMVC)
Terri Mitchell is coordinating AAMVC participation in Old Settlers Day at the Waynesville City Park on July 30th. She is scheduling volunteers to staff the AAMVC table at this Annual event. If you are interested in helping for an hour or two, contact Terri at tlmitchell56@live.com.
____________________________________________
Food Preservation and Canning Programs
University of Missouri Extension will be offering food preservation and canning programs this summer. To make the most of your garden's delights, it is important to have up-to-date food preservation information. Processing fruits and vegetables using outdated methods may not give you the best quality and may be unsafe to eat. The USDA and University of Missouri Extension are credible sources to provide information on food preservation to consumers.
The sessions will provide information on how to safely preserve sweet spreads (jams and jellies), how to safely can salsa and fruit, and how to safely pressure can vegetables. Each class will include a hands-on demonstration of equipment and materials and MU Extension publications with recipes will be available for all participants.
The class dates are:
*Pressure Canning-green beans July 11, 2016 from 3:00-5:00 p.m.
*Water Bath Canning-fruit and salsa July 25, 2016 from 3:00-5:00 p.m.
*Steam Canning-jams and jellies August 8, 2016 from 3:00-5:00 p.m.
The cost is $15 per person per class to cover food preservation handouts and supplies. All sessions will be held at the Waynesville-St. Robert Senior Center in Waynesville. Registration is required at least one day prior to the date of the class session. Please call the MU Extension - Pulaski County Office at 573-774-6177or email pulaskico@missouri.edu if you have questions or to register.
University of Missouri is an equal opportunity/ADA institution.
____________________________________________
Esther Dixon presented a Certificate of Appreciation

Red Hats Forever meeting in the Waynesville City Park on June 10, 2016. The event was hosted by the Life Care Center, Waynesville with a theme of Red, White and Blue. Delicious food and cake was enjoyed by all.
____________________________________________
Waynesville Community Garden Requests Volunteers
The Waynesville Community Garden would like to invite volunteers to participate in the general upkeep of our Community Garden. We will be performing various tasks such as pulling weeds, putting down mulch, and watering plants.

If you are interested in volunteering, the dates, times, and location are as listed below:

Thursday, June 30 from 6:00pm - 8:00pm
Friday, July 1 from 7:00am - 10:00 am

Address: 810 Roosevelt street Waynesville, Missouri 65583 (by the Waynesville Sixth Grade Center)

Please feel free to bring your kids and help make our Community Garden beautiful!

Todd Whalen - Community Resource Coordinator
Community Resource Office 573-842-2530
____________________________________________
Free Lunch & Learn Series for Small Businesses
Do you own a small business? Are you considering starting your own small business? Plan to attend one, some , or all of these business financial education classes.
Class schedule
July 19 - Owning a Small Business
July 26 - Healthy Business
August 2 - Organization Types
August 9 - Banking
August 16 - Insurance & Risk Management
August 23 - Tax Planning
August 30 - Financial Management
September 6 - Cash Flow
Class times are 12 pm -1 pm at 900 Innovation Drive in Rolla. All classes are free and include lunch.
Registration Required. Call 573-341-7584 or aarond@mst.edu

_________________________________
These Colors Don't Run 5K
Davidson Fitness Center (DFC) kicks off your Independence Day on July 2nd with "These Colors Don't Run!" 5K Color Run starts promptly at 8:00 am at Davidson Fitness Center. Advance registration cost is $15 per person and includes a commemorative white T-shirt (to be colored at event). Advance registration must be completed by June 28 at 9:00 pm at the Davidson Fitness Center or online at www.fortleonardwoodmwr.com. Day of registration at DFC is $20; registration starts at 7:00 am and ends at 7:50 am sharp! Run is open to the public. Open to the public, all ages! Early Race T-shirt pick up 1 July, 3-6 pm at Davidson Fitness Center This event is not timed and awards will not be given.
For more information call 573-596-7444.
http://fortleonardwoodmwr.com/images/jul/2_JUL_2016-These_Colors_Dont_Run.gif

____________________________________________
July 4th Car Show
ENTER your vehicle into the 2016 July 4th Car Show!

Registration is FREE and open to the public. Register online at www.fortleonardwoodmwr.com/car-show-form.php or at the Fort Leonard Wood FMWR Auto Craft Shop (registration form & flyer attached)!
4th OF JULY CAR SHOW will be held July 4, 2016 on Gammon Field from 3:00 pm - 6:00 pm
What better way to show your support to our Military on Independence Day than by showcasing your ride for all to enjoy at the Family & MWR July 4th Car Show! Categories: cars, trucks & motorcycle.
Top vehicles in each category will be chosen by our Service men & women and the FLW community.
Car show is part of the Fort Leonard Wood as part of our Independence Day Celebration.

For more information call the MWR Auto Craft Shop (Bldg. 1383, Nebraska Ave) at 573-596-0243.
Open Mon, Thu & Fri 11am-7pm / Sat & Sun 10am-6pm (Closed Tues & Wed)

____________________________________________
MWR Independence Day Celebration
A Family-friendly Independence Day Celebration hosted by Fort Leonard Wood and Family & MWR will be held on Monday, July 4, 2016. Join Family, friends and Service Members from all branches of the Armed Forces to celebrate our country's birthday as we gather to enjoy this exciting red-white-and-blue extravaganza.
The celebration starts at 3:00 pm on Gammon Field with a Car Show, Petting Zoo, Pony Rides, Salute to the Union, and live entertainment by Everclear! The "Grand Finale" with the area's largest firework display will follow the Concert and light up the sky with a blaze of glory! The car show, activities, concert and fireworks are FREE and open to the public. No outside food or drinks; Concessions will be available for purchase.

Event is festival seating; please bring your lawn chairs. For the safety and security of our Service Members and Families - no coolers, pets and fireworks allowed on the venue.
For more information call 573 596-6913
Independence Day Timeline:
3:00pm Festival Venue Opens - Activities,** Music and Vendors
3:00 - 6:00pm Car Show
7:30pm Welcome Remarks
7:40pm Salute to the Union
8:00pm Everclear Live In Concert
9:30pm Fireworks display follows completion of entertainment
** Activities/Entertainment include Car Show, Petting Zoo, Pony Rides, Dunk Tank, Disk Dogs, Interactive Games & Concert by Everclear.
EVERCLEAR Live in Concert
Monday, July 4, 2016.
FREE at Gammon Field, 8pm
Fort Leonard Wood, MO
Gate Access Information below
Their hard-driving songs have chronicled hard times past and good times ahead. Now Everclear will help Fort Leonard Wood celebrate the nation's 240th birthday on July 4 at Gammon Field.
Founded in Portland, Ore. in 1992, Everclear's music embodies the same quality of punch, sturdy song craft and edgy introspection that have long endeared Everclear to its large and loyal worldwide fan base. They have produced hits such as "Santa Monica," "Everything to Everyone," "I Will Buy You A New Life," and "Father of Mine."
Event is festival seating; please bring your lawn chairs.
For the safety and security of our Service Members and Families - no coolers, pets and fireworks allowed on the venue.
For more information call 573 596-6913

**GATE ACCESS
100% ID checks at all gates of entry.
~ Person(s) operating a vehicle are required to have in possession a current driver license, proof of current vehicle insurance and current vehicle registration.
~ Drivers' licenses and identification cards from the states of Missouri, Illinois, Minnesota, Washington, and American Somoa are no longer accepted as a valid form of identification alone to gain access to Fort Leonard Wood and its facilities.
~ Other acceptable alternate forms of identification that may be used in conjunction with a state driver's license to potentially gain access to the installation include:
- United States Passport or United States Passport Card
- Certified Copy of Birth Certificate
- Social Security Card
- Permanent Resident Card/Alien Registration Receipt Card (Form I-551)
- Foreign passport with a temporary (I-551) stamp or temporary (I-551) printed notation on a machine readable immigrant visa
- Employment authorization document that contains a photograph (Form I-766)
For a list of other acceptable forms of ID contact the Physical Security Branch at (573) 596-0597
____________________________________________
"Show Me Hope" Relay for Life
Register for the 2016 Relay For Life of Pulaski County today at http://relayforlife.org/pulaskimo. Join us on Saturday, August 20th at the St. Robert Community Center from Noon-10:00pm. Celebrate our community Cancer Survivors and Caregivers. There will be food, fun activities, and Luminaria Ceremony.
For Sponsorship Opportunities please contact Goldie Spahn goldie.spahn@cancer.org.
____________________________________________
Donor Appreciation Event
The Assistance Association Missouri Veterans Cemetery at Ft. Leonard Wood will be hosting our Donor Appreciation Event late afternoon on Sunday August 21st. Time and Location to be determined.
____________________________________________
4th Annual Senior Fest 2016
The event will be held Wednesday, Aug 24th from 12:00pm through 6:00pm in the community room. The goal is to offer free information and services for seniors on a variety of subjects including healthcare & wellness, recreation, employment, retirement, volunteerism, adult literacy and education etc. We would be happy to include any information that you wish to provide. This is also a great opportunity to network and collaborate with other organizations in the area. All you need to do is be there as a representative to talk about your service and answer questions and/or provide information through literature. Please arrive early to allow for set up. If you will not be able to attend but would still like to participate please send literature to address below.
What you need to know
* No registration or fees for set up.
* Free WiFi available
* A maximum (2) Tables per organization and electricity can be provided however you will need your own extension cord and surge protector.
* Vendors and Organizations are asked to bring a small door prize for a drawing.
* Tables will be assigned on a first come basis.
For more information contact Angela Garrett-Librarian at the Waynesville Library, 306 Historic 66 West in Waynesville. Phone: 573-774-2965 or Fax: 573-774-6429
____________________________________________
DC Fly-In
The 2nd Annual DC Fly-In is scheduled for Sept 20-22, 2016. We are looking forward to having everyone join us as we take our message to Washington DC and to our Federal legislators.

For travel purposes our first event will kick off on Tuesday afternoon at 2:00 p.m. with a guided tour of Arlington National Cemetery and our first reception will be at 5:30 p.m. at the Boeing Collaboration Center. We plan on wrapping up around 12:00 p.m. on the 22nd.

Contact Tamara L. Long at 573-634-3511 for more information.
_________________________________
"Strong Chambers of Commerce may be measured in many ways: by the number of members, activities, economic development, community growth, etc. We thank our members for continuing their investment in the Waynesville-St. Robert Chamber of Commerce, in their business, and in our community. Your membership makes our Chamber stronger. By being a member you are identifying yourself with Waynesville-St. Robert's leading business organization."

July 4, 2016
Chamber Office Closed
July 13, 2016
Chamber Networking Luncheon
July 15, 2016
Ribbon Cutting for Cricket Wireless - Gateway
July 18, 2016
Let's Put Our Cities on the Map Google Workshop
July 21, 2016
Membership Social
*For more details see Chamber Announcements on the left.