Request for Door Prize Items to be given at Command Orientation
The Chamber is represented every Thursday at Fort Leonard Wood's Command Orientation and gives welcome bags to all new incoming families. Organizations that participate give a door prize in the form of a gift certificate or goodie bag. We are requesting some gift certificates or promotional items that could be used to donate as the door prize. Please bring by your donation to the Chamber during business hours. We thank you for your continued support.
Take the Show-Me Heroes 'Pledge of Support'
Show your support to Missouri's Veterans and members of the National Guard and Reserve. While it's not required to have job vacancies to participate, Governor Nixon is calling on all Missouri employers to take the pledge and consider our Military Veterans for your hiring needs. Sign up today!
AmeriCorps VISTA Opening at the Waynesville - St. Robert Chamber of Commerce
The Waynesville - St. Robert Chamber of Commerce is seeking an individual to join the team for 12 months beginning in August 2016 as an AmeriCorps VISTA member. This member will develop and implement special projects and new ideas that focus on youth and young adult development, promote events by creating materials that include videos and flyers, and complete other duties as assigned.
The ideal candidate is a self-motivated individual and has excellent interpersonal skills to help develop and implement special youth leadership and young adult programs and projects. This individual will collaborate with an Executive Director, staff, committee members, Ambassadors, and Board of Directors to assist in the mission goals of the Chamber. This position requires experience in operating computer based programs such as Microsoft Word and Excel, customer service and communication skills. Experience in video editing and social media is preferred. The position requires a highly motivated individual who can work independently as well as in group settings. The individual must be able contribute creatively to projects and ideas, have the ability to develop and implement special projects. Attention to detail and adherence to Chamber of Commerce policies and procedures is imperative.
AmeriCorps VISTA members commit to serve full-time for 12 months at a time, working behind the scenes to develop, execute, and sustain community and school-based programs. VISTA members develop and enhance programs that support at-risk youth, families, and individuals in our community. In return for their service, members receive a $973 monthly living allowance and $5,730 end-of-service education award or $1,500 cash award, one year of non-competitive status for a federal government job, and other benefits.
If you are interested in becoming the AmeriCorps VISTA member at the Waynesville - St. Robert Chamber of Commerce, please visit my.americorps.gov or contact the Chamber Office at 573-336-5121 or email chamber@wsrchamber.com. Interviews are beginning soon!
Hometown Challenge
Each generation has made a remarkable impact in our community. The Chamber would like to challenge community members to embrace their generation by taking photos that showcase the generation they are proud of.

Examples can be:
*Using a cash register vs. Using a smart device
*Using a cell phone vs. Using a home phone
*Playing a high-tech video game vs. Playing an arcade game
*Showing off your generations fashion taste
*The type of music you listen to.
*Holding a sign that shows off your generation's style

You can send these photos to the Chamber either via email chamber@wsrchamber.com or tagging the Waynesville - St. Robert Chamber of Commerce Facebook page. You can also add the #ShowOffYourGeneration to your post to help spread the word. The deadline to submit your photos is July 1, 2016.

The goal of the Chamber is take all these photos and make a video that displays how all the various generations have worked together to make this community what it is today! Thank you for your support!
If you have any questions please contact the Waynesville - St. Robert Chamber of Commerce at 573-336-5121

Chamber Networking Luncheon
July 13th at 11:45 a.m. at Aussie Jack's, located at 141 St. Robert Blvd. in St. Robert. Our sponsor will be the Cable America. This Chamber Luncheon will focus on networking. Bring business cards to hand out as you network with fellow Chamber members. There will not be updates from the Cities, County, Fort Leonard Wood, School District and the Pulaski County Tourism Bureau. We will hear from our sponsor and from the Chamber on upcoming events and programs. RSVPs are required, please contact the Chamber Office to RSVP before 9:00 a.m. Tuesday, July 12th. Seating is Limited. Luncheon cost is $12 per person. Click here for full luncheon schedule.
**Please note** The Chamber of Commerce is excited to have such a large number of its members attend monthly luncheons. Due to the large number of last minute Chamber luncheon attendees, a policy has been put into place by the Chamber Board of Directors. Anyone who responds after the RSVP cut-off time of 9:00 a.m. the Tuesday before the luncheon will be placed on a waiting list and notified if a seat becomes available. Anyone who shows up without an RSVP may be charged an additional $12. If an RSVP is received and the reservoir does not attend the luncheon, the reservoir will be charged $12 for the meal. The decision was made to charge this amount to compensate our Chamber member restaurants for the last minute adjustments they must make to their menus.
Let's Put Our Cities on the Map Google Workshop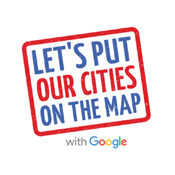 Put your business on the map with help from the Chamber in partnership with Google. This workshop is an opportunity for all Chamber Members to learn how to ensure that their business can be found on Google with accurate and up to date information. Did I mention it is FREE?!
The Google Workshop will be held at the Chamber of Commerce in the Pulaski County Tourism Bureau Meeting Room July 18th, 2016 from 9:00 a.m. - 10:00 a.m. Space is limited; Register by 5 p.m. on July 13th. Online registrations only.
A Chamber representative will stay later for any further questions.
Membership Social
The 2016 Membership Social will be July 21st at 6 p.m. at the Hampton Inn. Sponsoring this event is Cellar 66 Wine Bar & Restaurant & Just Because Baskets and Gift Store with Paradise Pit providing the food. This annual membership social is a night of networking, fun and entertainment. The Bottle Auction will be held again this year, members are encouraged to donate wrapped bottles with unknown contents to be auctioned off. The money raised will help fund the Chamber's It's All Here shop local ad campaign including Shop Small Business Saturday. The cost to attend the Social is $20.00 per person. Please call the Chamber office at 573-336-5121 no later than 9:00 a.m. July 11th to make your reservations.
Operation Workforce Job Fair
Looking for Employees? Looking for a Job? Then plan to attend. The Waynesville-St. Robert Chamber of Commerce presents the 12th Annual Operation Workforce Job Fair. Operation Workforce is a workforce recruitment program promoting the connection between employees seeking part-time/full-time positions with employers providing those employment opportunities. Interviewing booths will be available for on-site employee/employer interviews.
This event will take place Thursday, August 25, 2016 at The ARK Community and Sports Center from 10:00 a.m. to 2:00 p.m. with set up for employers from 9:00 a.m. to 10:00 a.m. This event is FREE for job seekers. Click here for flyer.
Employers will need to fill out a registration form, participation is free to Chamber members, there is a $50 fee for non-members; submit form to the Chamber office at 137 St. Robert Blvd. Ste. B, St. Robert, MO 65584 by August 18th. For more information, please contact the Chamber office at (573) 336-5121 or e-mail info@wsrchamber.com
Now Accepting Veteran of the Year Award Nominations
The Waynesville - St. Robert Area Chamber of Commerce is preparing for its annual Veterans' Day Ceremony & Parade. From now until August 26, 2016 the Chamber of Commerce will be accepting nominations from Chamber members. A one-page letter outlining the candidate's qualifications and experience will comprise the formal nomination form along with a brief bio summary of the nominee and a digital photo.
The Veteran of the Year Award is meant to recognize a veteran from any rank from the Air Force, Army, Coast Guard, Marines and Navy with an honorable discharge. The individual must be a Pulaski County resident and has agreed to accept the award and be the Veterans' Day Ceremony & Parade Marshall on November 11, 2016.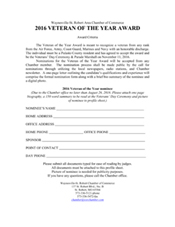 click image for form
Nomination forms are available at the Chamber office or can be downloaded by clicking here. If you have any questions contact the Chamber office at 573-336-5121, or e-mail chamber@wsrchamber.com.
Upcoming Ribbon Cuttings
Ribbon Cutting for A1 Tech of Rolla - June 24th at 11:30 a.m. at the Chamber office
Ribbon Cutting for Cricket Wireless - Gateway - July 15th at 11:30 a.m. at 690 Missouri Ave. in St. Robert.
2016 Sponsorship Opportunities
Click here for information on 2016 Sponsorship Opportunities. For more information on any Chamber event contact the Chamber office at 573-336-5121 or email chamber@wsrchamber.com.

_________________________________
Ambassador Spotlight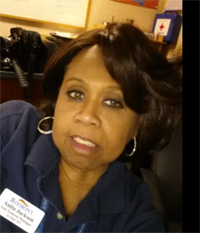 Anita Jackson returned to this area in 2009. She resides in Waynesville, Mo and is married to Bryant Jackson. They have two daughters, Felicia and Tiffany. She and Bryant are the proud grandparents of seven grandchildren. Anita has a degree in Health Administration and certified in the travel industry.
Anita is a United States Army Veteran who is very familiar with this area due to the multiple times of being stationed here. So she is very aware of all the improvements that this community has accomplished though out the years.
Now as a Chamber Ambassador of the community she will be striving to connect with others in the community and inform them of the benefits of joining our Ambassador Club.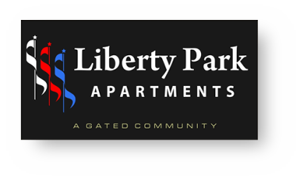 1. Liberty Park Apartments is nestled in the heart of St Robert, just minutes from the Main Gate of Fort Leonard Wood. Liberty Park is the only gated community in the region.

2. Liberty Park Apartments provides high speed internet and cable TV to each apartment along with water, sewer, and trash, that's right all you pay is your rent and the electric. Liberty Park also rocks a state of the art fitness center and resort style pool. Do the math and compare price for price.

3. Liberty Park Apartments is proudly Veteran owned, managed, and maintained. Go Army!!!

4. Liberty Park Apartments does have vacancies and is currently leasing 1, 2, and 3 bedroom apartments. Liberty Park is a Pet Friendly community. We also have a Dog Walking/Running Park completely fenced in to let your dog run free and get the exercise they need.

5. Come home to Liberty Park Apartments...imagine finding a place to live that makes you feel like home with great neighbors, great amenities in a great community. Visit us at 108 Liberty Parkway, Saint Robert, MO, 65584; Find us online at libertyparkapartmentsflw.com or call (573)451-2550.

New Family Welcome for Waynesville School Families
The Waynesville R-VI School District will host New Family Welcome Sessions for families who have recently moved to the area. The exact same session will be offered on the following times and dates with their locations to be announced:
-- 5:15 to 6 p.m. Tuesday, July 26, off post
-- noon to 12:45 p.m. Monday, Aug. 1, Fort Leonard Wood (Please bring your own lunch and eat it during the session.)
-- 5:30 to 6:15 p.m. Thursday, Aug. 11, Freedom Elementary

Waynesville R-VI School District Surplus Sale

The Waynesville R-VI School District has several surplus items for sale. All items will be listed for purchase on the online Government Surplus Auction GovDeals.com. The first group of items auction date will begin at 8 a.m., Wednesday, June 22, 2016, and will end at 4:30 p.m., Wednesday, July 6, 2016. The auction date/time will vary on other items as they are uploaded on the web-site. For questions, please call 573-842-2069.

Items will include three modular classrooms, welding equipment, tool chest, metal bender, welding carts, compressor, generator, classroom furniture, file cabinets, book shelves and various other items. To view a list of items only, go to http://www.waynesville.k12.mo.us/domain/1441.

Anyone interested in viewing and/or bidding on an item(s) should go to the following website - GovDeals.com. Click in the search box by zip code, scroll down and click on Waynesville R-VI School District to see what items the district has for sale. All information needed for the bidder will be listed with each item. Bidders may contact the Help Desk at 1-800-613-0156 for help.

All items will be sold "as is". Items may be removed by appointment only with appointments being made at least 24 hours in advance. All items MUST be removed within 10 business days from the time and date of issuance of Buyer's Certificate. All payments must be made on-line. Payment is due in full not later than five business days from the time and date of the Buyer's certificate. Buyer will make arrangements and perform all work necessary, including packing, loading and transportation of the property. NO assistance will be provided. A daily storage fee of $10 may be charged for any item not removed within the 10 business days allowed and stated on the Buyer's Certificate.
Waynesville Board Approves $82 Million Budget

On Monday, June 20th, the Waynesville R-VI Board of Education approved the 2016-17 budget, which shows the district will dip into its reserves to make capital improvements this year.

"Our reserve capital funds come directly from B2 Heavily Impacted Aid funds and I cannot stress how important these funds are to us," said Dr. Brian Henry, superintendent. "We would not be able to make the necessary upgrades to the middle school and bus barn without these federal funds."

The district's $82 million budget includes $16 million in capital expenditures, including the early stages of Phase 1 of the Waynesville Middle School project and all of the Phase 1 remodel of the district's transportation facility, also known as the bus barn.

During their study session, board members reviewed the scope and cost of the bus barn plans with Don Hussman from Dickinson Hussman Architects.

"Our bus barn and surrounding area need to be upgraded to accommodate our buses and allow for proper drainage around East Elementary," said Dr. Chris Berger, assistant superintendent of operational services.

If all goes as planned, construction will begin on Phase 1 of the Waynesville Middle School in October.

"It is critical that we begin work on the middle school before the next round of BRAC (Base Realignment and Closure Commission) because education has become a key factor in the Army's decision-making process," Henry said. "Just last year, then acting Army Chief of Staff General Odierno was quite direct with his comments indicating that if states want the Army to continue doing business in their area, they need to focus on the education they are providing to Army children. This was supported through the West-ED Study of schools enrolling children of soldiers and a follow-up report entitled 'The Army Goes to School.'"

"The Army pays very close attention to the quality of school facilities and the offerings provided to students," Henry said. "A remodel of the middle school is long overdue."

In other building news, facilities at Pick will be ready for the start of the school year and Todd Whalen, the current assistant principal at Waynesville Middle School, will be the Pick Facility's principal. He will also head the district's Community Resources Office.

While the increased spending on facilities is significant, the single greatest expense for the district is personnel. Salaries and benefits account for about three-fourths of the district's budget. Waynesville R-VI School District is Pulaski County's second largest employer.
Savre shares Leadership Expertise with Waynesville Schools

Whether you are in the military or in public education, you have to believe in service, said Maj. Gen. Kent Savre to Waynesville R-VI School District leaders during their June meeting.

"I am working for the American people," Savre said. "You can't serve in the United States Army and not believe in service. Public education is exactly the same. Educators don't make enough money; you're not going to become rich teaching. That's not why you work. You have to believe in service, believe that everyone can learn and believe in your mission - that you are doing the most important thing."

Savre, who is the Commanding General of the Maneuver Support Center of Excellence and Fort Leonard Wood, shared his leadership philosophy of mission first, people always, team of teams.

"Treating people with dignity and respect and being transparent will enable you to get the most out of team members," Savre said. "Your people have to know what's important to you and trust you. Teachers are leaders of our students and they have to walk the talk and others have to see it in you."

Savre also encouraged leaders to be honest in their counseling of staff members.

"People have to understand what you expect of them," Savre said. "You also have to understand where your staff and students are coming from; there is no cookie cutter solution when you are working with individuals."

When an employee is doing the right thing, Savre recommends giving them positive feedback. "Tell them, 'I am really proud of you and I need you to keep doing what you are doing,'" Savre said. "That way you can spend more time on developing those who need your time and attention. If you want to increase capacity, you have to work in the right places."

The "superstars" in the workforce should serve as role models for others.
"If you have four or five teachers who are the best, why not learn from them?" Savre said.

Savre was one of several Fort Leonard Wood leaders who facilitated leadership development seminars for Waynesville school leaders during the spring semester. The others included Brig. Gen. Maria Gervais, Commandant of the CBRN School; Col. Jesse Galvan, the Assistant Commandant of the Military Police School; and Dr. Rebecca Johnson, the Deputy to the Commanding General.

The idea for the seminars started with leadership development being on the agenda for Dr. Brian Henry's quarterly meeting with his governance advisory team, which includes leaders in the local business community and key individuals from Fort Leonard Wood. Through discussion among the advisory team members, Fort Leonard Wood leaders extended an invitation to facilitate leadership development seminars to members of the school district's leadership team.

"This is such a unique opportunity and effective partnership with Fort Leonard Wood," said Henry, "not only do we benefit from the extensive experience of our Army Leaders, they are exposed to similarities and challenges that educational leaders face in our community."

The seminars focused on effective leadership skills tied to key topics such as developing resilience, communicating with your team and providing effective feedback.

"The seminars have proven to be not only an effective professional development tool for school administrators, but also one that has connected us more closely with Fort Leonard Wood leaders," said Henry.

Due to the popularity of this professional development activity, the district plans to pursue additional opportunities in the coming years.

"This is an outstanding example of how teamwork between our school district and Fort Leonard Wood can benefit the educational process for adults and children in the school system," Henry said. "While the district does not have the resources to continually send leaders out for leadership growth opportunities, partnering with the Army on Fort Leonard Wood provides an opportunity for school leaders to receive frequent, high quality training without leaving the school district. This is a win-win for students, administrators and taxpayers."
Board Approves Opaa, to Offer Food Services

The Board of Education for the Waynesville R-VI School District entered in a contract on Monday, June 20, to partner with Opaa! Food Management to provide meals for Waynesville students.

Current cooks and kitchen managers will remain Waynesville R-VI School District employees. New food service employees will be Opaa! employees; however, the school district will have the final say on whether an individual is hired.

"We will still have our hand in the pot of food service," said Dr. LeRoy Fulmer, president of the Board of Education.

School breakfast and lunch prices will remain the same for the 2016-17 School Year.
Waynesville High School Breakfast: $1.30 and Lunch $2.15
Waynesville Middle School Breakfast: $1.30 and Lunch $1.95
Elementary Schools Breakfast: $1.30 and Lunch $1.95
Reduced breakfast: 30 cents
Reduced lunch: 40 cents
Adult meals at all sites Breakfast: $2.10 and Lunch $2.65

The partnership will save the district at least $300,000 over the next three years by taking advantage of Oppa!'s ability to purchase food in large quantities. Opaa! serves 33 million meals annually in Missouri and surrounding states and has a 98.5 percent retention rate among the districts it serves.

Waynesville serves about 1 million meals annually and spends about $1 million more than it receives in income from students and commodities.

"Our goal is not to turn food services into a moneymaker, but to reduce the amount we spend each year beyond the revenues we receive," said Dr. Chris Berger, assistant superintendent of operational services.

One way Opaa! plans to do that is to increase the number of students eating lunch by offering more menu options. Opaa! executives say that it's the "cooking from scratch" recipes and variety that keep students coming back. In addition to having nutritional experts who will help the district meet the Healthy Hunger-Free Act requirements, Opaa! will periodically introduce new menu options on a set schedule throughout the school year. Website links will include links to ingredient lists, which is especially important for students with allergies.

The contract includes an annual renewal option.

"We are eager to partner with OPAA and monitor the results," said Dr. Chris Berger, assistant superintendent of operational services. "If students, staff and board members are happy, then we will continue with the program for up to four more years. If not, we will discontinue it."
Todd Whalen named Community Resource Coordinator

Todd Whalen, the assistant principal at Waynesville Middle School, has been named the principal of the Alternative School and the community resource coordinator for the Waynesville R-VI School District.

"While I will miss the students and staff at Waynesville Middle School greatly, I am excited about the positive opportunities that accompany this position," Whalen said. "I have been impressed with the daily contributions made by the district's Community Resource Office, as well as our AmeriCorps and VISTA members, and look forward to working with each of these groups in a larger capacity. I am also optimistic about the benefits of an alternative education program, and am anxious to begin working with students and staff."

Whalen will replace Dr. Kim Hawk, who is leaving the district after serving the Waynesville School District for 13 years, to become the superintendent of Plato Schools.

Whalen began his education career as a social studies teacher in 2006 at Hopewell High School in North Carolina, becoming the dean of students there in 2010. Whalen assumed the role of assistant principal at East Rowan High School in Salisbury, N.C., in 2012. In 2014, Whalen was hired as the assistant principal at Waynesville Middle School, where he currently serves.

Whalen holds a bachelor's in education and health sciences from the University of Dayton. He also holds a master's in school administration from Gardner-Webb University.


USO Update
Volunteer Shifts Needing To Be Filled

Saturday, June 25
12 pm - 3 pm 2
3 pm - 7 pm 3
Sunday, June 26
12 pm - 3 pm 2
3 pm - 6 pm 3

If you could assist with any of these shifts, please let us know by
calling 573-329-2039 or email us at kbrownfield@usomissouri.org.
Looking for a Panera Bread Volunteer to Pick Up and Drop Off the Donation

Our current volunteer that picks up and drops off our Panera Bread donation will be PCSing soon. We are looking for a volunteer to pick up the Panera Bread donation at Panera Bread around 9:50 pm on Fridays and drop the donation off at the USO between 10 am - 11 am on Saturdays. If you are interested in being this on going volunteer, please contact Kelly or Christina by email at kbrownfield@usomissouri.org or by replying to this email.
____________________________________________
Public House Brewing Company
I've had the time of my life...

It's not the hot days in the sun playing badminton, learning how to get that perfect bouffant hair-do, or practicing the hula that'll get you. It's the even hotter summer nights. And the watermelon.
It's time for another Movie in the Vineyards, this Saturday with the ever-classic "Dirty Dancing"!
We'll provide the beer & wine, snacks or soda, along with food from the delectable O'Doggy's! Or tote your own picnic lunch! Gates open at 6:30 pm, and the film will start as soon as it gets dark. Don't forget your dancing shoes!

School is about to be in session... Maybe with a Session!
You've had the beers. You know the flavors, aromas and hues. Are you ready to further your brew knowledge? Well, get your Number 2 pencils and college-ruled paper ready. Beer School is coming!
July 12th through August 2nd, every Tuesday from 6-8pm, we'll be hosting a beer school right at our Rolla Public House Brewing Company location! Learn the history of beer & brewing in the U.S., beer styles, tastings, faults, food pairings and much more. A registration fee of $50 must be paid at the time of registration. Sign-up deadline is July 5th, and is available at either location or via phone. Must be 21 years of age. Upon completion, you'll receive a certificate (which you can brag to your friends about) and a sweet logo glass (good for showing off the brews you've just learned about)! Spots are extremely limited, so hurry up and get to class!
Country Cookin' with Gabe this Sunday!
We can't think of a better way to spend a Sunday then with mouth-watering, perfectly crispy fried chicken and a couple special sides to tickle the senses. Come by the St James location this Sunday, 11-2pm, for the brunch that'll bring you right back to mama's kitchen before you can say "Finger lickin' good!"

New Brew Releases:

"Kolsch" (SEASONAL) - Originating in Cologne, Germany the Kolsch is a clean, crisp, delicately-balanced beer usually with a very subtle fruit and hop character. Subdued maltiness throughout leads into a pleasantly well-attenuated and refreshing finish. Available only on tap at both locations..

"Thorn & Heat Strawberry Wheat Ale" (SEASONAL) - Thorn & Heat. Time & Toil. No one ever said brewing was easy. Especially in Missouri where the summer heat is muggy and full of spite. Sun in the eyes. Heat pushing 105. The result? This buoyant, slightly tart wheat ale infused with strawberry will satisfy you on even the most hellish of days. Available on draft at both locations, on tap at various curators of tasty drinks, and in six-packs where our beer is sold!
Rolla Location

Brewer's Stash Tuesday - Every second Tuesday of the month, we're tapping a unique concoction from our stash at 5:30 pm SHARP. Taste what our brewer's have been dreaming up. One night, extremely limited (available quantities may vary).

Trivia Night: Every Monday at 7:30pm. Prizes awarded each week. Get your brainiac on.

"Sip n' Paynt" - Every third Tuesday of the month at 7pm
Arts & crafts meets thirsty Tuesdays. The talented folks at The Blue Donkey are supplying the knowledge and materials to help you paint a predetermined picture for just $25. To reserve your space, please contact The Blue Donkey at 573-647-0657. You'll be a regular Van Gogh in no time!

MUSIC:
6/24 -- Limited Addition @ 8pm
7/7 -- Erin Hamacher @ 6pm
7/8 -- Dixie Union @ 8pm
St James Location
"Country Cookin' with Gabe" - Sunday, June 26th at 11-2pm: The fourth Sunday of every month, Chef Alex's right-hand man Gabe (the Great and Powerful) will be curing what ails you with his magical comfort food. You'll be enjoying Gabe's Secret Ingredient fried chicken, plus a couple sides. Put it all together, baby you got a meal for the whole family goin'! Get it while it's hot!

"Sip n' Paynt" - Every second Wednesday of the month at 7pm: It's here! The talented teachers at The Blue Donkey will provide all you need to paint a predetermined picture for just $25! Not bad for your own masterpiece. To reserve your space, please contact The Blue Donkey at 573-647-0657.

MUSIC:
7/2 -- CUZ @ 7pm
7/9 -- Gehlert and Guinn @ 3pm
____________________________________________
ASYMCA Summer Program
ASYMCA preschool program for June and July. The program meets Mondays-Thursdays from 9:00-11:00. The weekly fee is $20.00. Payment can be made by cash, check, or credit card. Each week we have a different theme, based on authors. For example, this week is our Jean Marzollo week and we are engaging in lessons and projects around the theme "I Spy".
Children ages 3-5 are the intended ages for our preschool summer program. To register, please stop at our office in Waynesville Mondays-Thursdays from 8:30-12:00 or call 573-329-4513 and leave a message.
____________________________________________
Missouri and Federal Combination Labor and EEO Compliance posters
The Missouri Veterans Program through Show Me Heroes are providing 2016 Missouri and Federal combination labor and EEO compliance posters, at no cost while our supply lasts. Please email me at geoffrey.bieniek@ded.mo.gov with requests.
____________________________________________
Assistance Association Missouri Veterans Cemetery (AAMVC)
Terri Mitchell is coordinating AAMVC participation in Old Settlers Day at the Waynesville City Park on July 30th. She is scheduling volunteers to staff the AAMVC table at this Annual event. If you are interested in helping for an hour or two, contact Terri at tlmitchell56@live.com.
____________________________________________
Food Preservation and Canning Programs
University of Missouri Extension will be offering food preservation and canning programs this summer. To make the most of your garden's delights, it is important to have up-to-date food preservation information. Processing fruits and vegetables using outdated methods may not give you the best quality and may be unsafe to eat. The USDA and University of Missouri Extension are credible sources to provide information on food preservation to consumers.
The sessions will provide information on how to safely preserve sweet spreads (jams and jellies), how to safely can salsa and fruit, and how to safely pressure can vegetables. Each class will include a hands-on demonstration of equipment and materials and MU Extension publications with recipes will be available for all participants.
The class dates are:
*Pressure Canning-green beans July 11, 2016 from 3:00-5:00 p.m.
*Water Bath Canning-fruit and salsa July 25, 2016 from 3:00-5:00 p.m.
*Steam Canning-jams and jellies August 8, 2016 from 3:00-5:00 p.m.
The cost is $15 per person per class to cover food preservation handouts and supplies. All sessions will be held at the Waynesville-St. Robert Senior Center in Waynesville. Registration is required at least one day prior to the date of the class session. Please call the MU Extension - Pulaski County Office at 573-774-6177or email pulaskico@missouri.edu if you have questions or to register.
University of Missouri is an equal opportunity/ADA institution.
_________________________________
Legacy Run
On June 24, 25, 26th the Missouri American Legion Riders (ALR) from across the state will ride together in a major fund raiser for the year.
All proceeds will be donated to the American Legion Legacy Scholarship Fund which provides scholarships to the children of fallen warriors since September 11, 2001. NO funds will be used to offset rider expenses, 100% of sponsorship dollars goes to the scholarship fund. To sponsor please contact Gloria at 719-371-2432.
Thank you for your consideration and support.
____________________________________________
Stars and Stripes Zumba Party
Davidson Fitness Center (DFC) is hosting the "Stars and Stripes Zumba Party" on June 25th from 9:00 am ~ 11:00 am. Wear your red, white & blue; move, shake, and dance your way to a healthier you! All fitness levels ages 13yrs and up are welcome!!! Light refreshments and snacks will be provided. Event is open to the public. Please wear comfortable clothing and tennis shoes. Register at DFC or online at www.fortleonardwoodmwr.com; $10 per person in advance or $15 per person day of. Davidson Fitness Center is located at 1300 South Dakota Ave. For more information and to register call 573-596-4359.
http://fortleonardwoodmwr.com/images/jun/25_JUN_2016-Stars__Stripes_Zumba_Party.gif

____________________________________________
FLW Military Appreciation Day with the Springfield Cardinals
Infuze Credit Union is sponsoring the 11th annual Fort Leonard Wood Military Appreciation Day with the Springfield Cardinals,
scheduled June 25 at Hammons Field in Springfield, Missouri.
The Cardinals are scheduled to play the Arkansas Travelers at 6:10 p.m. Fort Leonard Wood will be featured during pre-game ceremonies, including appearances by the Joint Services Color Guard, the 399th Army Band and ceremonial first pitches by senior leaders.
Free tickets are available to active-duty service members, retirees, veterans, National Guard, Reservists and their dependents
from 11 a.m. to 3 p.m. Mondays through Fridays at Infuze Credit Union on Fort Leonard Wood.
Special arrangements can be made to pick up tickets outside of the hours listed by emailing events@infuzecu.org. For more information, call 573.329.8847

____________________________________________
Car Show and Fun Run
The 29th Annual Cave State Cruisers Car Show and Fun Run is June 25th and 26th in the Waynesville City Park. For more information contact Don at 573-830-4717 or Willie at 573-337-1383
____________________________________________
Fermented Colors
NEW LOWER COST to be an Artist! Enjoy a new "twist" to learning to paint!
Hosted at the Piney Valley Golf Course on June 28th.
Cost is only $35 includes all supplies and instruction, plus an 16x20 Canvas you paint and bring home! Cost also includes beverage of choice & Nachos!
Sign up now, slots going Fast!
Register before 27 June at the Arts & Crafts Frame Shop
Located in the PX Mini Mall, open M-F 10am - 6pm
573 596-0242
Age 18 & Up/No Refunds

____________________________________________
These Colors Don't Run 5K
Davidson Fitness Center (DFC) kicks off your Independence Day on July 2nd with "These Colors Don't Run!" 5K Color Run starts promptly at 8:00 am at Davidson Fitness Center. Advance registration cost is $15 per person and includes a commemorative white T-shirt (to be colored at event). Advance registration must be completed by June 28 at 9:00 pm at the Davidson Fitness Center or online at www.fortleonardwoodmwr.com. Day of registration at DFC is $20; registration starts at 7:00 am and ends at 7:50 am sharp! Run is open to the public. Open to the public, all ages! Early Race T-shirt pick up 1 July, 3-6 pm at Davidson Fitness Center This event is not timed and awards will not be given.
For more information call 573-596-7444.
http://fortleonardwoodmwr.com/images/jul/2_JUL_2016-These_Colors_Dont_Run.gif

____________________________________________
July 4th Car Show
ENTER your vehicle into the 2016 July 4th Car Show!

Registration is FREE and open to the public. Register online at www.fortleonardwoodmwr.com/car-show-form.php or at the Fort Leonard Wood FMWR Auto Craft Shop (registration form & flyer attached)!
4th OF JULY CAR SHOW will be held July 4, 2016 on Gammon Field from 3:00 pm - 6:00 pm
What better way to show your support to our Military on Independence Day than by showcasing your ride for all to enjoy at the Family & MWR July 4th Car Show! Categories: cars, trucks & motorcycle.
Top vehicles in each category will be chosen by our Service men & women and the FLW community.
Car show is part of the Fort Leonard Wood as part of our Independence Day Celebration.

For more information call the MWR Auto Craft Shop (Bldg. 1383, Nebraska Ave) at 573-596-0243.
Open Mon, Thu & Fri 11am-7pm / Sat & Sun 10am-6pm (Closed Tues & Wed)

____________________________________________
"Show Me Hope" Relay for Life
Register for the 2016 Relay For Life of Pulaski County today at http://relayforlife.org/pulaskimo. Join us on Saturday, August 20th at the St. Robert Community Center from Noon-10:00pm. Celebrate our community Cancer Survivors and Caregivers. There will be food, fun activities, and Luminaria Ceremony.
For Sponsorship Opportunities please contact Goldie Spahn goldie.spahn@cancer.org.
____________________________________________
Donor Appreciation Event
The Assistance Association Missouri Veterans Cemetery at Ft. Leonard Wood will be hosting our Donor Appreciation Event late afternoon on Sunday August 21st. Time and Location to be determined.
____________________________________________
4th Annual Senior Fest 2016
The event will be held Wednesday, Aug 24th from 12:00pm through 6:00pm in the community room. The goal is to offer free information and services for seniors on a variety of subjects including healthcare & wellness, recreation, employment, retirement, volunteerism, adult literacy and education etc. We would be happy to include any information that you wish to provide. This is also a great opportunity to network and collaborate with other organizations in the area. All you need to do is be there as a representative to talk about your service and answer questions and/or provide information through literature. Please arrive early to allow for set up. If you will not be able to attend but would still like to participate please send literature to address below.
What you need to know
* No registration or fees for set up.
* Free WiFi available
* A maximum (2) Tables per organization and electricity can be provided however you will need your own extension cord and surge protector.
* Vendors and Organizations are asked to bring a small door prize for a drawing.
* Tables will be assigned on a first come basis.
For more information contact Angela Garrett-Librarian at the Waynesville Library, 306 Historic 66 West in Waynesville. Phone: 573-774-2965 or Fax: 573-774-6429
____________________________________________
DC Fly-In
The 2nd Annual DC Fly-In is scheduled for Sept 20-22, 2016. We are looking forward to having everyone join us as we take our message to Washington DC and to our Federal legislators.

For travel purposes our first event will kick off on Tuesday afternoon at 2:00 p.m. with a guided tour of Arlington National Cemetery and our first reception will be at 5:30 p.m. at the Boeing Collaboration Center. We plan on wrapping up around 12:00 p.m. on the 22nd.

Contact Tamara L. Long at 573-634-3511 for more information.
_________________________________
"Strong Chambers of Commerce may be measured in many ways: by the number of members, activities, economic development, community growth, etc. We thank our members for continuing their investment in the Waynesville-St. Robert Chamber of Commerce, in their business, and in our community. Your membership makes our Chamber stronger. By being a member you are identifying yourself with Waynesville-St. Robert's leading business organization."

June 24, 2016
Ribbon Cutting for A1 Tech of Rolla
July 1, 2016
Hometown Challenge photo deadline
July 13, 2016
Chamber Networking Luncheon
July 15, 2016
Ribbon Cutting for Cricket Wireless - Gateway
July 18, 2016
Let's Put Our Cities on the Map Google Workshop
July 21, 2016
Membership Social
*For more details see Chamber Announcements on the left.