Meet Your Board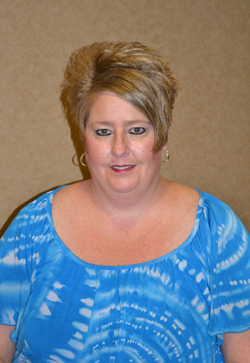 Tracy McCord
Tracy McCord was born in Santa Monica, California and graduated from Palmdale High School. She followed her interests in cosmetology and began work at a few salons near her hometown of Acton, CA. In 1997 Tracy and her family decided to move to Lebanon to be close to her parents after their retirement. Tracy has worked at Mid Missouri Credit Union 10 + years, where she is the Senior Vice President of Marketing.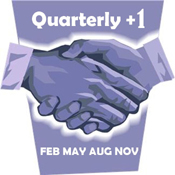 Chamber Quarterly +1 Luncheon
Once per quarter the Chamber hosts an extended luncheon called the Quarterly +1. These luncheons will begin at 11:30 a.m. and end at 1:00 p.m., and will have an extended agenda which includes special updates and announcements.
The last Quarterly luncheons for 2014 will take place on November 12th. If you know a current Chamber member who has not been to a luncheon in a while or if you are speaking to someone about possibly joining the Chamber, please invite them to attend the luncheon with you. Any perspective member must attend with a currently active member as their guest.
There are no seating limits for the Quarterly +1 Luncheons so it is a great opportunity to get involved and updated on the community and network with fellow Chamber members. RSVPs are due the Tuesday before the luncheon by 9:00 a.m. Guests of Chamber members must also have an RSVP to attend. Cost is $10 per person. All regular Chamber luncheon policies apply.
For more information on the Quarterly +1 Luncheon or to RSVP contact the Chamber office by calling 573-336-5121 or email chamber@wsrchamber.com.
Chamber Luncheon Sponsorship Lottery
At the November 12th luncheon at the Waynesville Career Center the drawing will be held and sponsors will be assigned for the next calendar year in the order they are drawn. This policy took effect with the 2011 luncheons. The cost to host a luncheon is $250 and with that your business will be featured in the monthly Chamber newsletter, given 15 minutes of speaking time at the luncheon and have the opportunity to place materials at each table. Sponsors also donate two door prizes to be given away during the luncheon.
The following businesses have been entered into the Lottery:
Bow and Barrel Sportsmen Center, Cable America, Cellar 66, Citizens Mortgage Company, David M. Lowe, Attorney at Law, Fort Wood Hotels by Ehrhardt Properties, Free Women's Center of Pulaski County, Ireland Architects, Jones Investment Group, Just Because. . ., Life Care Center of Waynesville, Mercy Clinic - St. Robert, Security Bank, Splash Designs, Sunny 104.5, Walker Real Estate Team, Waynesville R-VI School District, and Well Fargo Home Mortgage

7th Annual Frog Race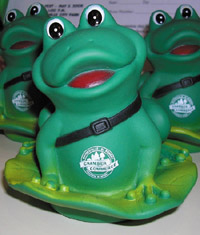 The Waynesville-St. Robert Chamber held the 6th Annual Frog Race in conjunction with Frogtober Fest in Waynesville Park on October 4, 2014. This year 257 frogs were adopted. The Chamber raised over $1,000 to continue their community service projects. First place, winning $75.00 was Kevin Hillman's "Bumbo". Second place, winning $50.00, was Clorice Reyes' "Tati". Third place, winning $25.00, was Tristan Vela's "Pumpernickel". The third place winner was present to see their frog compete in the championship race. The cash prizes were provided by First State Bank. Thank you to our sponsor Sonic Drive-in, everyone who adopted a frog and to all of the volunteers who helped make the Frog Race a success. Click here to see pictures.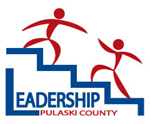 Leadership Pulaski County
The 2014-2015 class of Leadership Pulaski County attended its second session on October 9th. The focus on this session was the history of Pulaski County and tourism. The day began with a trip to the Old Courthouse Museum and the Old Stagecoach Stop in downtown Waynesville. Here, the class participants learned about the history of Pulaski County and how that history affects the area today. The class then toured the Pulaski County Visitors Center where they learned about tourism in the Waynesville and St. Robert communities. After touring the center the class traveled around the county to Dixon, Crocker, and Richland learning about different aspects of tourism within the county. Click here to see pictures from the second session. The class looks forward to its November session which will focus on education, technology, and media.
If you are interested in contributing to the building of community leaders by becoming a 2014-2015 Leadership Pulaski County Supporter or would like more information on the program contact the Chamber office at 573-336-5121 or email info@wsrchamber.com.
2014 Community Pride Night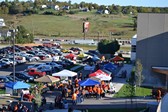 No other event on the Chamber Calendar elicits as much excitement and enthusiasm as Community Pride Night. Thank you to all of the sponsors and volunteers who participated this year! This event would not have been a success without your hard work. Click here to see pictures from the event.
Nominations Open for the 2014 Citizen of the Year
The Waynesville - St. Robert Area Chamber of Commerce is preparing for its annual Citizen of the Year Award to be presented at our Community Leadership Awards Banquet. From now until November 14, 2014 the Chamber of Commerce will be accepting nominations from Chamber members. A one page letter outlining the candidate's qualifications and experience will comprise the formal nomination form, as well as a cover sheet including the following information: nominee's name, home address, office address, home phone number, office phone number, sponsor, point of contact, day phone number, and a 150 word summary of the nominee with his/her photo.
The Citizen of the Year Award is meant to recognize a person who has performed outstanding and dedicated service to the community and/or towards helping others over time not for a particular year of service. The individual nominated must have provided such service in the Waynesville-St. Robert area. Please mail or e-mail your nominations to: Waynesville-St. Robert Area Chamber of Commerce, 137 St. Robert Boulevard Ste. B, St. Robert, MO 65584, E-mail: chamber@wsrchamber.com.
If you have any questions contact the Chamber office at 573-336-5121, or e-mail at chamber@wsrchamber.com.

Click here to download the 2014 Citizen of the Year Nomination Form.
Shop Small Business Saturday®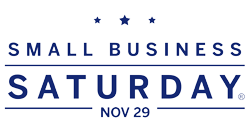 Waynesville-St. Robert Chamber of Commerce Celebrates Local Small Businesses by Hosting Small Business Saturday® Event in Waynesville and St. Robert- The Waynesville-St. Robert Chamber of Commerce announced its endorsement of and participation in the fifth annual Small Business Saturday on November 29th. Created by American Express in 2010, Small Business Saturday is a day dedicated to supporting small businesses nationwide.
Celebrated every year on the Saturday after Thanksgiving, the day has given small businesses across the country a huge boost. Recognizing the importance of supporting small independently-owned businesses in our community, the Waynesville-St. Robert Chamber of Commerce is pleased to announce our support for Small Business Saturday. The community is encouraged to take part in our Small Business Saturday on November 29th. Stop by participating businesses to show your support of small businesses and pick up some Shop Small giveaways.
How to get involved:
Consumers:
-Visit ShopSmall.com to find out where to Shop Small® near you.
-Learn how you can rally your friends and family at ShopSmall.com
- "Like" the Small Business Saturday page on facebook.com/ShopSmall
Small Business Owners Visit ShopSmall.com to help you:
-Promote your business with free in-store signage,
sample social media posts and other marketing
assets from American Express
-Maximize your small business' exposure with free, personalized online advertising.
-Use our interactive map to find and rally other local small businesses in your area
-Learn more about how other small business owners have made the most of the day
Tell the Chamber!
If your business is participating in Shop Small Business Saturday contact the Chamber and share what your business is doing. The first 10 members that contact the Chamber will receive a $25 American Express Gift Card to hold a drawing on November 29th for your customers. The Chamber will also provide promotional items to the first 20 businesses that contact us. There will be a welcome mat, tote bags for your customers and several other fun items. The Chamber will promote all participating local businesses as well as list all special Small Business Saturday deals on itsallherelocal.com at no cost.

2015 Polar Meltdown Chili Cook-off
The Chamber will kick off 2015 with the eighth annual Polar Meltdown Chili Cook-Off to be held on January 24th at the St. Robert Community Center from 11 a.m. to 3 p.m. An event the whole family can enjoy, the Polar Meltdown Chili Cook-off lets you come in from the cold and let your spirits melt into a pot of delicious chili served up by one of our hometown chefs! Admission for this event is $5 (10 and under are free). Tickets may be purchased in advance through the Chamber office beginning in December. Limited tickets will be available at the door.
Teams are made of no more than six members while individual teams are made of no more than three members. All competitors will be expected to follow the rules and regulations set forth by the Chamber of Commerce and Pulaski County Health Department. The entry fee for this event is $75 per business team, $50 non-profit team, $25 per individual and the deadline to enter is January 3rd. A late entry fee will apply to all entrants after that date. Booths are 8'x10', include two 110 electric power receptacles (average 10 amps per outlet) and will be decorated by each team.
Event sponsorships are also available.
Spicy Sponsorship - $500:
Ad in the event's printed tab,
Business or organization's name listed on event flier and in all press releases
A table at the event
Hot Sponsorship - $250:
Ad in the event's printed tab
Business or organization's name listed on event flier and in all press releases
Mild Sponsorship - $100
Business or organization an ad in the event's printed tab
The Polar Meltdown Chili Cook-off is sure to offer some great food so come out and enjoy an afternoon of fun and excitement at the seventh annual Polar Meltdown Chili Cook-off where the only chill you'll feel is a spicy one! If you are interested in registering a team, rules and registration information is available on the Chamber web site, www.wsrchamber.com. For more information including team registration click here.

2014 - 2015 Sponsorship Opportunities
Click here for information on 2014 -2015 Sponsorship Opportunities. For more information on any Chamber event contact the Chamber office at 573-336-5121 or email chamber@wsrchamber.com.
Chamber Business Showcase
On October 1st the Chamber Surprise Patrol visited two Chamber member businesses to recognize them as the Chamber Business Showcase member recognition program recipients for October. The October Business Showcase recipients are Paul's Furniture Outlet and Seda's Gift Shoppe and PS Computer. The Surprise Patrol visited both businesses and dropped off a special sign that will be displayed throughout the month. Business Showcase recipients are drawn each month. The Surprise Patrol will be out again in November to recognize the next recipients.

Offer a discount or special offer to your business through the Chamber's Shop Local Key Tag.
Anyone with a Shop Local Key Tag can visit a participating business and receive a discount or take advantage of a special offer. Key Tags are FREE and available at all Chamber events as well as the Chamber office. Key Tags will be available during regular office hours at the Chamber office.

This program is open to any type of Chamber business including retail, restaurants, fitness, service businesses, or any business wishing to give a special promotion to residents. Your discount or special promotion needs to be good through December 31, 2014. Please fill out the form below with your discount or special offer to indicate that you are interested in participating in this program.
For more information about the Shop Local Key Tag Program visit www.keepitlocal.biz.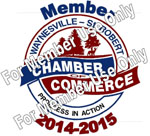 Chamber Membership E-Plaque
The 2014 -2015 Chamber Membership E- Plaque is now available to members. This plaque may be placed on your business web site or social media page to increase your credibility through the recognition of Chamber membership. E-mail info@wsrchamber.com for the web site code and instructions to add the new Chamber Membership E-plaque to your company web site.
The character word for November is: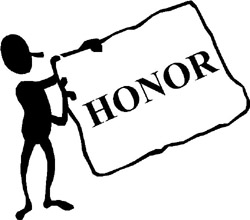 Quote: "I am not bound to win, but I am bound to be true. I am not bound to
succeed, but I am bound to live up to what light I have." - Abraham Lincoln
Definition: Honor can be used as a noun meaning high respect; esteem or a privilege. Honor can also be used as a verb meaning regard with great respect; fulfill an obligation or keep an agreement.
What does Honor mean to you, your business, and the community?