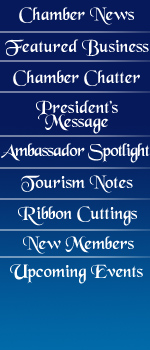 Chamber Volunteer Week
The week of August 19th to 23rd, 2013 was the second Waynesville-St. Robert Chamber of Commerce Volunteer Appreciation Week. The Chamber would like to recognize and thank all of the volunteers that contribute to the success of the Chamber throughout the year as well as the businesses that support their volunteer efforts. Each day of Volunteer Appreciation Week was dedicated to recognizing one of the five volunteer groups that make up the Chamber's volunteers: Chamber Ambassadors Club, Chamber Board of Directors, Economic Development Committee, Governmental & Military Affairs Committee, and CHOICES program presenters.
The Chamber distributed fliers to all of the local Chamber member businesses who employ a Chamber volunteer to display during the week. These fliers demonstrate and recognize the business' commitment to the Chamber and the success of the business community. Volunteer Appreciation Week culminated with a special volunteer recognition luncheon sponsored by Sellers-Sexton Ford-Lincoln-Mazda on Friday, August 23rd. Click here to see pictures from the recognition luncheon.
For more information on getting more involved in the Waynesville-St. Robert Chamber of Commerce talk to any Chamber volunteer or contact the Chamber office at 573-336-5121.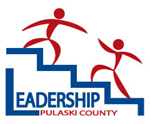 Leadership Pulaski County
The first class of the Chamber's new Leadership Pulaski County Program will begin this month. If you are a member of the 2013-2014 Leadership Pulaski County Class more information will be sent to you individually. Limited sponsorships are still available. If you are interested in contributing to the building of community leaders by becoming a 2013-2014 Leadership Pulaski County sponsor contact the Chamber office at 573-336-5121 or email info@wsrchamber.com.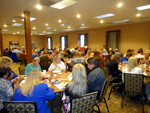 Chamber Quarterly +1 Luncheon
The Chamber held its Quarterly +1 Luncheon on August 14th at the Hampton Inn. The luncheon was catering by Vidies Bistro and sponsored by Waynesville R-VI School District. We had 88 members and guests in attendence. The Chamber is challenging its members to beat this number at the next Quarterly +1 Luncheon which will take place at the St. Robert Community Center on November 13th from 11:30 a.m. to 1:00 p.m.
The remaining Quarterly +1 luncheon in 2013 will take place on November 13th in 2013. If you know a current Chamber member who has not been to a luncheon in a while or if you are speaking to someone about possibly joining the Chamber, please invite them to attend the luncheon with you. Any perspective member must attend with a currently active member as their guest.
There are no seating limits for the Quarterly +1 Luncheons so it is a great opportunity to get involved and updated on the community and network with fellow Chamber members. RSVP's are due the Tuesday before the luncheon by 9:00 a.m. Guests of Chamber members must also have an RSVP to attend. Cost is $10 per person. All regular Chamber luncheon policies apply.

For more information on the new Quarterly +1 Luncheon or to RSVP contact the Chamber office by calling 573-336-5121 or email chamber@wsrchamber.com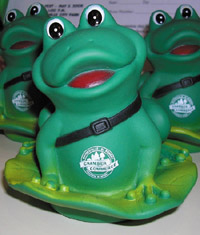 6th Annual Frog Race
The Chamber is proud to announce the 6th Annual Frog Race sponsored by Sonic Drive In on October 5th in the Waynesville City Park in conjunction with Frogtober Fest. During this event Chamber frogs will jockey for position as they race down the Roubidoux all striving to win.
Stop by the Chamber office and either enter a lone frog for $5 or a team of 3 for $10. The more frogs you have the better your chances of walking away a winner! The 1st place prize is a $75 cash, 2nd place prize is a $50 cash and 3rd prize is a $25 cash, all prizes are donated by First State Bank.
Contact the Chamber office at (573) 336-5121 or e-mail chamber@wsrchamber.com for more information.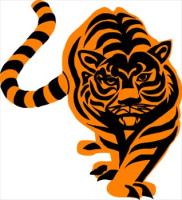 Community Pride Night
No other event on the Chamber Calendar elicits as much excitement and enthusiasm as Community Pride Night which will be held in conjunction with the Tiger homecoming game on October 11th. FREE hotdogs and soda will be given away before kickoff.
The Chamber is still looking for volunteers to help during the event. Sponsorships are still available and can have a booth at the event. Volunteers will receive an event t-shirt. Contact the Chamber office to reserve your sponsorship or volunteer! The deadline to volunteer or sign up to be a sponsor is September 27th.
Chamber Business Showcase
On August 30th the Chamber Surprise Patrol visited two Chamber member businesses to recognize them as the Chamber Business Showcase member recognition program recipients for September. The September Business Showcase recipients are Pulaski County Business Graphics & Security Bank of Pulaski County-St. Robert. The Surprise Patrol visited both businesses and dropped off a special sign that will be displayed throughout the month. Business Showcase recipients are drawn each month. The Surprise Patrol will be out again in September to recognize the next recipients.

Nominations Open for the 2013 Citizen of the Year
The Waynesville - St. Robert Area Chamber of Commerce is preparing for its annual Citizen of the Year Award to be presented at our Community Leadership Awards Banquet. From now until November 15, 2013 the Chamber of Commerce will be accepting nominations from Chamber members. A one page letter outlining the candidate's qualifications and experience will comprise the formal nomination form, as well as a cover sheet including the following information: nominee's name, home address, office address, home phone number, office phone number, sponsor, point of contact, day phone number, and a 150 word summary of the nominee with his/her photo.
The Citizen of the Year Award is meant to recognize a person who has performed outstanding and dedicated service to the community and/or towards helping others over time not for a particular year of service. The individual nominated must have provided such service in the Waynesville-St. Robert area. Please mail or e-mail your nominations to: Waynesville-St. Robert Area Chamber of Commerce, 137 St. Robert Boulevard Ste. B, St. Robert, MO 65584, E-mail: chamber@wsrchamber.com.
If you have any questions contact the Chamber office at 573-336-5121, or e-mail at chamber@wsrchamber.com.

Click here to download the 2013 Citizen of the Year Nomination Form.
2013-2014 Sponsorship Opportunities
Click here for information on 2013-2014 Sponsorship Opportunities. For more information on any Chamber event contact the Chamber office at 573-336-5121 or email chamber@wsrchamber.com.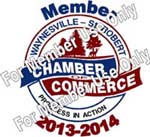 Chamber Membership E-Plaque
The Chamber would like to introduce the new E-plaque now available to members. This plaque may be placed on your business web site or social media page to increase your credibility through the recognition of Chamber membership. E-mail info@wsrchamber.com for the web site code and instructions to add the new Chamber Membership E-plaque to your company web site.

MyChamber App
Technology is constantly charging ahead and any successful business person knows staying on top of tech trends in one way to keep your company in the spotlight. The Waynesville-St. Robert Chamber is helping their members stay on the cutting edge by being the second chamber in the state of Missouri to join up with MyChamberApp.
MyChamberApp is a smartphone application that provides subscribers with a local chamber membership directory in the palm of their hand. "This makes a great travel companion," said chamber executive director Cecilia Murray. "Area phone numbers are instantly at your fingertips." With the push of a button consumers can pinpoint, contact and with GPS-enabled mapping, find their way into local businesses.
The Waynesville-St. Robert area sees a large number of visitors who will find a great benefit in this app as it helps them navigate their way through unfamiliar streets to area businesses. Locals also will see a benefit in the opportunity to contact businesses quicker and easily learn about any deals without any cost or hassle. Everyone is encouraged to download this free app by visiting www.mychamberapp.com/download-2 or visiting their phone's application feature.
"We're delighted to be able to offer this benefit to our members," said Murray; the only businesses listed through this app are chamber members who are able to update their listings, create coupon deals, and offer member to member discounts. To learn more about becoming a part of the chamber contact their office at (573) 336-5121 or e-mail chamber@wsrchamber.com.


CableAmerica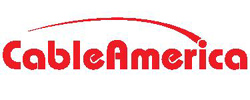 CableAmerica has developed and operated cable television systems since 1971, serving the St. Robert/Waynesville area for over 30 years. We currently serve over 30 communities in Missouri, Arizona and Michigan. Construction of new cable lines continue as these communities expand.
CableAmerica offers the fastest internet speeds available in the St. Robert/Waynesville area, a full line of telephone services and high-definition television choices to our residential and business customers. Our state-of-the-art fiber optic transmission lines are designed to provide advanced video services, fast internet connections and also allow CableAmerica to stay at the forefront of providing new and innovative services that our customers demand. To ensure our high standard of service, CableAmerica uses the latest technology in high-end equipment being manufactured in the communications industry today.
CableAmerica's commitment to customer service is evident in every employee from the President of the Company to the Customer Service Representatives and Technicians. The Company prides itself on never compromising customer service and technical prowess. Customer service is available 24/7 with every customer having access to all levels of management to have any of their concerns addressed. Whether it is our customer service representatives available to answer questions or resolve problems or highly skilled technicians available at all hours to fix any troubles, we truly strive to practice customer service excellence.
You may contact CableAmerica Customer Service at 573.336.5284 or www.CableAmerica.com.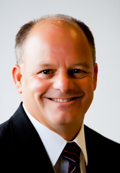 Greetings everybody! Fall has arrived and the Chamber continues to provide leadership for our members.
Our Chamber continues to look for innovative ways to maintain our sustainability both for our membership and our community. To ensure Community Sustainability we must strive to establish a local economy that will be viable, environmentally sound and socially responsible. Sustainability requires participation from all sectors of the community both to define the community needs and to identify and implement innovative and appropriate solutions.

As Chamber members, we need to support each other. Before leaving town, to either shop or dine out, think first of your local Chamber member. You will not only save on gas, but will demonstrate your support for our local area.
What do you think the Chamber can do better to assist our members? As Chamber President, I want to hear from you. Do not sit back and take the easy way, get involved and voice your opinion. The Chamber is a team effort and we need your thoughts and assistance to help us better serve you.
As always please feel free to contact me if the Chamber can be of any assistance to you.

Your Pres.,
Mike Dunbar
mdunbar@sbpc.com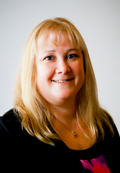 There have been changes in the Chamber office. Jenna will be leaving the Chamber at the end of this month and though we are sad to see her go we wish her family well on their new duty station. She has helped the Chamber grow with new ideas and been an amazing asset to the Chamber team. I would like to welcome our new staff member and hope everyone makes it a point to call or stop by to meet Lisa. She is a great addition to our team.
This month kicks off our Leadership Pulaski County program and we have a class of fourteen people that will learn the different aspects of leadership within Pulaski County. They will develop an awareness of the importance of leadership to the community's growth and development. They will be spending the day at Ft. Leonard Wood for their first session.
The Chamber staff is gearing up for a busy fall as we prepare for all the upcoming events. It all kicks off on October 5th with the Frog Race during Frogtober Fest at the Waynesville City Park. Then the next Friday night we will hold Community Pride Night at the Waynesville High School Homecoming football game on the 11th. We will celebrate a black and orange pride day with the Homecoming Parade in the afternoon and then everyone will join us for a tailgate party like never before!
The schools in the county will start seeing our Choices Program presenters over the next couple of months as we share this program with all 8th grade students. The Chamber would like to thank the Rotary Club of Pulaski County for their continued partnership.
Chamber is starting to work on our 2014 Calendar of Events. Don't forget to send in your community calendars as soon as you can. It helps prevent multiple events on the same day.
If you have any questions or concerns please give me a call at 573-336-5121.
Cecilia Murray, IOM
Executive Director
chamberdirector@wsrchamber.com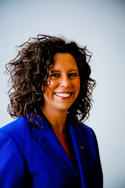 Jackie Hendrix
Chamber Volunteer Week is a time for recognition and thanks to the many individuals for their involvement, commitment and dedication to the community and Chamber. As a member of the Ambassador Club, it is a privilege to be a part of this special group of volunteers. Being an Ambassador is a great way to get involved in the community. Chamber Ambassadors help to create a positive image of the Chamber. They circulate, greet, and welcome new Chamber members. They make introductions and invite participation wherever they go. While helping at Chamber events and in the recruitment and retention of members, Chamber Ambassadors reap the rewards of making new contacts, strengthening relationships and accessing a wealth of information and community resources. When you see a blue jacket, thank them!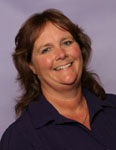 "Open for Business!"
Many times during a crisis period the story communicated through the media and the outside world can be confusing as to the extent of the damage. It is vital to get the message out that Pulaski County and Waynesville are open for business. Our business owners and tax revenue streams that support our city and county programs depend on this message to be conveyed.
The Bureau has received numerous calls following the flooding event to inquire about specific restaurants or if the museums, and even if businesses in surrounding towns were affected.
When you are not familiar with an area, it is very difficult to understand what was and wasn't affected. What you can do as a community is help get the word out. Let your friends and family know Pulaski County is "Open for Business" and to come and visit and enjoy our beautiful area. If you are connected through social media, I invite you to connect with us and share our messages. Please go to our website, PulaskiCountyUSA.com and you will find quick links to our Facebook, Twitter and Youtube.
NOTE: Update on our Pulaski County outfitters whom offer resorts for camping and floating opportunities: They suffered damage as well. All were back up and operational by mid August. Their recovery entailed clean up and debris removal at their resorts as well as partnering with various individuals and organizations to navigate the rivers to remove debris that would hinder floating and be unsafe.


Beth Wiles, CDME
Executive Director
Pulaski County Tourism Bureau
137 St. Robert Blvd. Suite A
St. Robert, MO 65584
(877) 858-8687 Toll-free
(573) 336-6355 Ext. 104
(573) 336-2985 Fax
bethw@pulaskicountyusa.com
VisitPulaskiCounty.org
When businesses look at communities, a major concern is finding trained employees. A new program for Missouri communities was started in 2012 called the Missouri Work Ready Communities Certification. This program is a voluntary initiative guided by key community leaders comprised of people from elected officials, economic development, business leaders, chambers of commerce, educators and work force development.
The National Career Readiness Certificate is an industry-recognized credential for work place skills. The skills measured are in applied math, locating information, and reading for information. The measure has been developed by the American College Testing Program. There are now 34 counties in Missouri that are "In- Progress".
The National Career Readiness Certificate (NCRC) is being used by 44 states. Jasper County, Missouri recently became the first county in the nation to receive the National Career Readiness Certificate.
To apply to become a Missouri Certified Work Ready Community a local team must be assembled. We will start to assemble the team in September. The next step will be to assess county goals. These goals are established by the Missouri Department of Economic Development and the American College Testing Program (ACT). Local goals can be the number of business that supports the Certified Work Ready Community. After the goals are established, a plan will be formed to reach the goals. The plan may include ways to increase high school graduation, military active duty spouses' credentials, and veterans' occupational availability. The application will be sent to the Community Work Ready Community office for review; after the application is reviewed and approved the county will be given the Missouri Work Ready Community "In-Progress" status. We will have 2 years to achieve the (NCRC) designation.

Wayne Morgan
Executive Director
137 St. Robert Blvd. Suite B
St. Robert, MO 65584
573-336-2123
573-434-2304 cell
director@pulaskicountymo.com
www.pulaskicountymo.com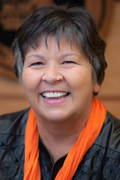 From the Banks of the Roubidoux!
To the Citizens of Waynesville:
In the early morning hours of Tuesday, August 6th, I was awakened at 1:30 a.m. to the sound of torrential rain and not able to go back to sleep, I got on my Facebook page and wrote the following post: "Small town mayor worries. I am fearful of what tomorrow will hold for Waynesville." At 5:30 the Chief of Police knocked on my door and said "we are in trouble". Standing in the parking lot of the Westside Baptist Church, watching all the lifesaving and emergency activity going on, it became very obvious this was not our usual rising water in Waynesville. I heard shouts coming from people in the trees; I saw the fear in people's eyes when the Highway Patrol boat capsized. It was a terrifying experience and as a rookie mayor, I felt very unprepared and frightened by it all. But all around me were heroes, people willing to put their own lives on the line for their neighbors: our law enforcement community.
The City spent the first three days in a RESPONSE mode, until the rains slowed and we were able to begin planning a strategy for getting the City back on its feet. My other heroes are our City Employees and Staff. They worked non-stop, without complaint. At times, several of our employees put themselves in danger to ensure the safety of our citizens. I am a very proud mayor!
We have now gone into a RECOVERY mode and our number one concern these past three days has been the public health and safety issues. We are also working hard to assess our damage, offer assistance and answers to our citizens, work with emergency management agencies, keep our infrastructure working properly and even looking ahead to the future and making sure that our reaction and response has been what it should be. We have hired professional hydrologists to assess and analyze this terrible event and give us expert advice on addressing the issue of Mitchell Creek. Over the years, this creek now serves as the watershed of over 4000 acres. However, I do want to say that many of our recent projects and initiatives worked. The Woodland Hills detention area worked, or there would have been much more damage and possibly, loss of life. The Glen Haven drainage work and the underground drainage located in front of the Subway all worked as designed. We believe the Old H Highway project worked as designed until a travel trailer and other large debris came floating down the stream and blocked the flow, even then it flowed over as designed. We will continue to assess these issues.
I have tried to be the spokesperson for the City. I have tried to keep you all informed and tried to answer questions when I could. We are all human and we make mistakes. When you want to become critical and judgmental, please take a moment and remember the Lee family and remember that they buried their daughter and grandson last week. Their lives will never be the same. I would suggest that all OUR lives will never be the same and depending on your experience and your faith, you will be a better person because of the caring and giving that we have witnessed in our community. I love Waynesville and chose this as my home over 40 years ago. I know many of you feel that way. We will come back stronger and better. God Bless you All!


From the banks of the Roubidoux,

Luge Hardman
Mayor of Waynesville
The City of Saint Robert and The City of Waynesville are teaming up to host the 1st Annual SRW Joint Rec Golf Scramble benefit golf tournament on September 7, 2013 with a shotgun start at 0900. Registration begins at 0800 at the Saint Robert Municipal Golf Course. Food will be provided after the tournament. Cost is a $25 entry fee. You can also reserve a cart for an additional $20 fee. Carts are limited so please reserve your cart as soon as possible. Mulligans will also be available for $5 for 2 and Gimme Strings for $5. It will be a 9 hole 2 person scramble. Prizes will be awarded for 1st & 2nd Championship, 1st & 2nd A-Flight, Closet to Pin and Longest Put. To reserve a spot please stop by or call the Saint Robert Municipal Golf Course at 140 Duffer Dr Saint Robert 573-451-2000 ext 1306. All proceeds will go to benefit the Youth Sports Programs for St Robert and Waynesville, and will be used to purchase new sports equipment.
The City of Saint Robert will be partnering up with Ozark River Solid Waste Management District, Missouri Department of Natural Resources, and Meramec Regional Planning Commission for collection of electronics and appliances (anything with a cord) for recycling on Saturday, September 14, 2013 from 9:00am-1:00pm at the St Robert Community Center. HOUSEHOLD ITEMS ONLY! NO Material from Businesses please. Fee for TVs and Computer Monitors will be $5.00 each. Free items will be stoves, washers, dryers, microwaves, and other appliances including refrigerated appliances, computer CPUs, keyboards, printers, VCRs, cell phones, and other electronics. You must unload items yourself. For more information please contact MRPC at 573-265-2993.

Women's Expo will be held on Friday, October 18, 2013 from 4pm-10pm at the Saint Robert Community Center ****VENDORS WANTED**** Vendor Sign-up starts NOW (6ft tables-$10.00, 6ft tables w/ electric-$15.00. To become a vendor please Call Trinity at 573-451-2625) Join us for a fun evening and Visit with vendors, view stage demonstrations & door prizes.
Halloween is right around the corner and The City of Saint Robert is gearing up for another busy holiday season. As most of you are aware, we annually host a community wide Halloween celebration at the Saint Robert Community Center on Friday, October 25, 2013. As in years past, this event would not be possible without the assistance of our local businesses. This year's event will include trick or treat goodie bags, a costume contest, food, games, family hayride, haunted hayride, bonfire, and more. We are asking our local business owners to help us with monetary donations, donations of candy, or game sponsorship. Any help you can give would be greatly appreciated. Last year, the entire event was funded by community donations. Let's make this year even better. Thank you very much for your continued support of this great community. Donations can be dropped off at Tiger Typhoon Aquatic Center or mailed to 194 Eastlawn Ave. Ste. A, St. Robert, MO 65584. If you would like to sponsor a game or activity or have any questions, please contact 573-451-2625 or tedwards@saintrobert.com.

The City of Saint Robert Municipal Golf Course now has golf carts available for rent. For more information please visit the Municipal Golf Course or call 573-451-2000 ext 1306
Looking for a fun way to raise money for your organization? Stop by the City of Saint Robert Municipal Golf Course to speak with one of our Golf Facility Operators about scheduling your golf tournament fundraiser. The City of Saint Robert offers a beautiful Par 3, 9 hole, Pitch & Putt course just off of Missouri Ave next to City Hall (573)451-2000 ext 1306.
Like us or Visit us on FACEBOOOK at! www.facebook/city-of-saint-robert-missouri.com


Patriot 12 Cinema - B&B Theatre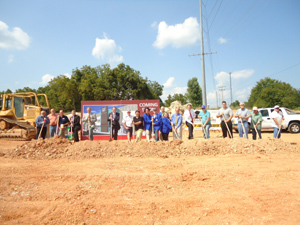 August 21, 2013
Old Hwy H and GW Lane Road
Waynesville, MO 65583
www.bbtheatres.com



Armed Forces Benefits Network
Vanessa Lindsay
9902 36th Street NW
Big Harbor, WA 98335
(253) 265-0888
brandingi@aol.com
www.AFBN.us

Z Loft Hotel
Farris Family
127 Vickie Lynn
St. Robert, MO. 65584
(573) 336-7829
zloft@zlofthotel.com
www.zlofthotel.com
Eyewear Express of Missouri, LLC.
Christopher McCarty
320 Ichord Ave.
Waynesville, MO. 65583
(573) 774-5004
eyewearexpressofmo@century.net
Soft Touch Laser
Jodi Calus
220 Marshall Drive, Suite 12
St. Robert, MO. 65584
(573) 337-8278
softtouch.rayna@yahoo.com
www.softtouchlaser.net
Ogle Chiropractic and Rehab
Dr. Tabby Ogle & Dr. Shane Ogle
103 Ichord Ave., Suite B
Waynesville, MO. 65583
(573) 774-4177
www.oglechiropractic.com
J.P.'s Hair Supply
Rugiatu Momoh
743 Missouri Ave., Ste. 5
St. Robert, MO 65584
(573) 336-2501
rugiatu5011@yahoo.com
www.jphairsupply.com
Ribbon Cutting for Eyewear Express of Missouri, LLC - September 5th at 10 a.m. at 320 Ichord Ave. in Waynesville.
Chamber Luncheon - September 11th at 11:45 a.m. at the Greater Community Family Center on Y Highway across from the Greater Community Missionary Baptist Church. Our sponsor will be Cable America. Please contact the Chamber Office to RSVP before 9:00 a.m. Tuesday, September 10th.
Ribbon Cutting for Century 21 Prestige Real Estate - September 11th at 1:30 p.m. at their new location, 100 Bosa Dr., Ste. C in St. Robert.
Ribbon Cutting for Z Loft Hotel - September 20th at 11 a.m. at 127 Vickie Lynn in St. Robert.
The September Newcomer Spotlight Business is: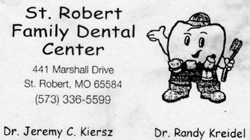 Fort Leonard Wood Command Orientation
46 packets were handed out in August.


Newcomer Materials are due to the Chamber Office by the 2nd Wednesday of each month. Newcomer Spotlight Businesses are selected randomly. You must be taking advantage of this benefit to be considered. If you are not currently participating in this FREE program, you should be!



Advertise as little or as often as you wish in the Waynesville-St. Robert Chamber "VOICE" Newsletter. Our Newsletter comes out once a month, and will include a hyperlink!

Banner Ad; Top of the Page Exclusive
$300 (for six months)
$500 (for twelve months)

Side Bar Banner Ad
$200 (for six months)
$350 (for twelve months)

Flier; PDF format
$50 (a month)

View More Advertising Opportunities
Chamber Board of Directors:
PRESIDENT - Mike Dunbar
VICE PRESIDENT - Phil Tackett

TREASURER - Marsha Mercer

Brad Budolfson, Carrie Williamson, Mike Freeman, Dr. Chris Berger, Katrina Lynch-Allen, Tracy McCord, and Carey Heitman
Chamber Staff:
EXECUTIVE DIRECTOR - Cecilia Murray
OFFICE MANAGER - Jenna Farquhar
ADMINISTRATIVE ASSISTANT - Leanna Weathers & Lisa Thomas