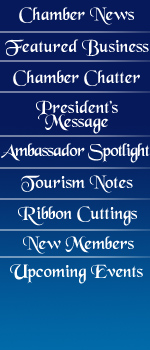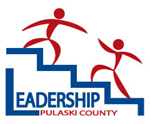 Leadership Pulaski County
The first class of the Chamber's new program, Leadership Pulaski County met for the first time in September. The class began with a welcome and orientation dinner followed by a day on Fort Leonard Wood. Click here to see picture from the first session. The 2013-2014 Leadership Pulaski County class will meet once a month for six months. Each monthly session will focus on a different aspect of Pulaski County as well as the individual leadership skills, roles, and opportunities each participant can utilize to contribute to the growth of the community. The class looks forward to its second session in October which will focus on history and tourism.
Limited sponsorships are still available. If you are interested in contributing to the building of community leaders by becoming a 2013-2014 Leadership Pulaski County sponsor or would like more information on the program contact the Chamber office at 573-336-5121 or email info@wsrchamber.com.
Chamber Welcomes New Staff Member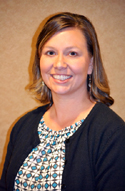 Lisa Thomas
Administrative Assistant
My name is Lisa Thomas. I grew up in Owensboro, KY and after high school moved to Louisville, KY. I went to college at Spalding University and graduated with a Bachelor of Science in Communication Studies and a Bachelor of Arts in English/ Writing. While in college, I was able to get two travel scholarships to study in Ireland and Israel. I met my husband my last year of college while he was stationed in Fort Knox, KY. My husband is in the US Army and we have 3 children. His Military career has taken us to Fort Knox (twice), Fort Irwin, CA, Ansbach, Germany, and Fort Leonard Wood, Missouri. While in California, I worked for the San Bernardino County Library as a Literacy Specialist. I also worked in the Development Department for St. Joseph Children's Home in Louisville, KY. I then took some time off to be with my children, but found many exciting volunteer opportunities as a Military Spouse. I am excited to be the newest addition to the Waynesville-St. Robert Chamber of Commerce and be apart of the amazing things that happen in this community!
6th Annual Frog Race Saturday!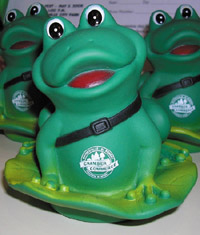 The Chamber is proud to announce the 6th Annual Frog Race sponsored by Sonic Drive In on October 5th in the Waynesville City Park in conjunction with Frogtober Fest. During this event Chamber frogs will jockey for position as they race down the Roubidoux all striving to win.
Stop by the Chamber office and either enter a lone frog for $5 or a team of 3 for $10. The more frogs you have the better your chances of walking away a winner! The 1st place prize is a $75 cash, 2nd place prize is a $50 cash and 3rd prize is a $25 cash, all prizes are donated by First State Bank.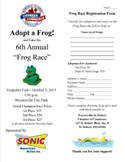 Click image for adoption form
Contact the Chamber office at (573) 336-5121 or e-mail chamber@wsrchamber.com for more information.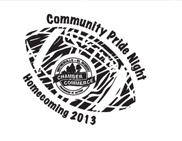 Community Pride Night
No other event on the Chamber Calendar elicits as much excitement and enthusiasm as Community Pride Night which will be held in conjunction with the Tiger homecoming game on October 11th. FREE hotdogs and soda will be given away before kickoff during the Chamber's huge annual tailgate party which begins at 5:00 p.m. in front of the new ninth grade center.
Chamber Luncheon Sponsorship Lottery
In order to provide our membership with an equal opportunity to host a monthly luncheon the Chamber will hold a lottery drawing each November to determine the following year's sponsors. To be entered into the lottery business names and contact information must be sent into the Chamber no later than October 31, 2013. At the November luncheon on the 13th at the Waynesville Career Center the drawing will be held and sponsors will be assigned for the next calendar year in the order they are drawn. This policy took effect with the 2011 luncheons. The cost to host a luncheon is $250 and with that your business will be featured in the monthly Chamber newsletter, given 15 minutes of speaking time at the luncheon and have the opportunity to place materials at each table. Sponsors also donate two door prizes to be given away during the luncheon.
For more information or to add your name to the list please contact the Chamber office at 573-336-5121 or email chamberdirector@wsrchamber.com.
"In Your Honor" Veteran's Day Parade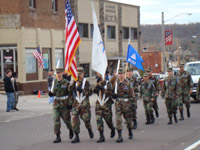 The Waynesville-St. Robert Area Chamber of Commerce and the cities of St. Robert and Waynesville invite you to participate in the 2013 Veterans' Day Parade and Ceremony on Monday, November 11th beginning at 11 a.m.
The ceremony will be held at 11 a.m. before the parade at the St. Robert Municipal Center where the parade will form. The parade will step off at 11:30 a.m. from this location and conclude at the St. Robert Community Center.
The drop-off location for the parade will be the Paul's Furniture Outlet parking lot. Drop-offs will not be allowed at the St. Robert Municipal Center. If you have more than one vehicle in the parade you must arrive to the line-up together to be in the parade together. Line-up will be between 9:30 a.m. and 10:30 a.m. We encourage participants to attend the ceremony which will be held before the parade starts. The parade may be cancelled in the event of inclement weather.
For questions or to make your parade reservations (reservations are required), call the Chamber office at 573-336-5121 or e-mail chamber@wsrchamber.com.
Nominations Open for the 2013 Citizen of the Year
The Waynesville - St. Robert Area Chamber of Commerce is preparing for its annual Citizen of the Year Award to be presented at our Community Leadership Awards Banquet. From now until November 15, 2013 the Chamber of Commerce will be accepting nominations from Chamber members. A one page letter outlining the candidate's qualifications and experience will comprise the formal nomination form, as well as a cover sheet including the following information: nominee's name, home address, office address, home phone number, office phone number, sponsor, point of contact, day phone number, and a 150 word summary of the nominee with his/her photo.
The Citizen of the Year Award is meant to recognize a person who has performed outstanding and dedicated service to the community and/or towards helping others over time not for a particular year of service. The individual nominated must have provided such service in the Waynesville-St. Robert area. Please mail or e-mail your nominations to: Waynesville-St. Robert Area Chamber of Commerce, 137 St. Robert Boulevard Ste. B, St. Robert, MO 65584, E-mail: chamber@wsrchamber.com.
If you have any questions contact the Chamber office at 573-336-5121, or e-mail at chamber@wsrchamber.com.

Click here to download the 2013 Citizen of the Year Nomination Form.
Chamber Business Showcase
On October 1st the Chamber Surprise Patrol visited two Chamber member businesses to recognize them as the Chamber Business Showcase member recognition program recipients for October. The October Business Showcase recipients are Skyline Cycles & Central College of Cosmetology. The Surprise Patrol visited both businesses and dropped off a special sign that will be displayed throughout the month. Business Showcase recipients are drawn each month. The Surprise Patrol will be out again in November to recognize the next recipients.

2013-2014 Sponsorship Opportunities
Click here for information on 2013-2014 Sponsorship Opportunities. For more information on any Chamber event contact the Chamber office at 573-336-5121 or email chamber@wsrchamber.com.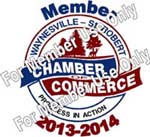 Chamber Membership E-Plaque
The Chamber would like to introduce the new E-plaque now available to members. This plaque may be placed on your business web site or social media page to increase your credibility through the recognition of Chamber membership. E-mail info@wsrchamber.com for the web site code and instructions to add the new Chamber Membership E-plaque to your company web site.
Character Word of the Month
The Chamber is partnering with the Waynesville School District in promoting their character word of the month. Each month a character word is chosen to be the focus of character development. The Chamber is encouraging its members to apply this word within their business each month. Businesses can put up a sign or put the word on their marquis as well as encourage employees to focus on what the character word means to them.
The character word for October is: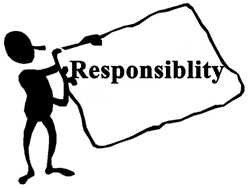 Responsibility is used as a noun meaning the state of being the person who caused something to happen, a duty or task that you are required or expected to do, or something that you should do because it is morally right, legally required, etc.
What does responsibility mean to you, your business, and the community?

MyChamber App
Technology is constantly charging ahead and any successful business person knows staying on top of tech trends in one way to keep your company in the spotlight. The Waynesville-St. Robert Chamber is helping their members stay on the cutting edge by being the second chamber in the state of Missouri to join up with MyChamberApp.
MyChamberApp is a smartphone application that provides subscribers with a local chamber membership directory in the palm of their hand. "This makes a great travel companion," said chamber executive director Cecilia Murray. "Area phone numbers are instantly at your fingertips." With the push of a button consumers can pinpoint, contact and with GPS-enabled mapping, find their way into local businesses.
The Waynesville-St. Robert area sees a large number of visitors who will find a great benefit in this app as it helps them navigate their way through unfamiliar streets to area businesses. Locals also will see a benefit in the opportunity to contact businesses quicker and easily learn about any deals without any cost or hassle. Everyone is encouraged to download this free app by visiting www.mychamberapp.com/download-2 or visiting their phone's application feature.
"We're delighted to be able to offer this benefit to our members," said Murray; the only businesses listed through this app are chamber members who are able to update their listings, create coupon deals, and offer member to member discounts. To learn more about becoming a part of the chamber contact their office at (573) 336-5121 or e-mail chamber@wsrchamber.com.
Public Presentation of the Completed Fort Leonard Wood Joint Land Use Study

The Meramec Regional Planning Commission (MRPC) will be hosting a public presentation on October 3rd to provide information on the completed Fort Leonard Wood Joint Land Use Study (JLUS). The meeting will be held at the St. Robert Municipal Center, Municipal Courtroom, 194 Eastlawn Ave; Ste A., St. Robert, MO 65584 on Thursday, October 3, 2013 at 7:00 p.m.

The study focused on the relationship between Fort Leonard Wood and the surrounding communities. In March and June, community input meetings were held in Laclede, Phelps, Pulaski and Texas counties during the preparation of the study. The study highlights practical steps may be taken to foster compatible growth around the installation and to enhance regional cooperation and coordination on land use matters and other issues of mutual importance. For additional information, please visit www.FortLW-JLUS.com or contact the Meramec Regional Planning Commission at (573) 265-2993.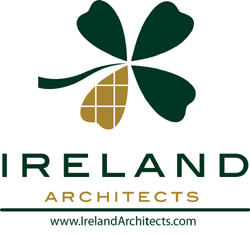 I started my business as a drafting company, in which I drafted for other architects, in 1995. When I passed my architectural licensing exam in 2000 I started my own Architectural firm which was called Ireland and Associates and in 2007 I changed the name of the company to Ireland Architects to explain better what services my company provides. In addition to traditional Architectural services, we can offer many types of services for our clients, such as feasibility studies, code research, specialized medical design, zoning information and re-zoning assistance, pre-design services and overall help with getting through the process of a renovation or new building project. Many people renovate a business only every 25 years so most people don't have the experience to know what they need to look for, aware of the time it takes or are aware of the process, that's where we can help - this is what we do every day. We work primarily with commercial design so we are aware of the regulations and codes necessary to make your project run smoothly. You have a full time job, let us taking care of your building project. We can be reached at 417-881-3313, email stephaniei@irelandarchitects.com, or visit our web site at www.irelandarchitects.com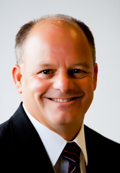 Greetings everybody!
This is a sad day for our Country because as I write this message our Government is in a "Partial Shutdown" as it is phrased. That is unless you have just been furloughed and told that you will be contacted when you can return to work. I hope for our Country, that this shut down is very short and that our Congressional Leaders will step back and realize that the very ones being affected are among the finest individuals and Patriots that serve our Country. They may not wear a uniform but the work they do is no less important.
The Chamber functions that have been scheduled will continue as planned even though; we are all very concerned for the future of our Country.
The government shut down emphasizes the importance for our Chamber to continue looking for innovative ways to maintain our sustainability both for our membership and our community. To ensure Community Sustainability we must strive to establish a local economy that will be viable, environmentally sound and socially responsible. Sustainability requires participation from all sectors of the community both to define the community needs and to identify and implement innovative and appropriate solutions.

As Chamber members, we need to support each other. Before leaving town, to either shop or dine out, think first of your local Chamber member. You will not only save on gas but will demonstrate your support for our local area.
As always please feel free to contact me if the Chamber can be of any assistance to you.

Your Pres.,
Mike Dunbar
mdunbar@sbpc.com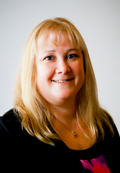 October is a busy month as we continue to present the Choices program to all the 8th graders in the County. It all kicks off on October 5th with the Frog Race during Frogtober Fest at the Waynesville City Park. Then the next Friday night we will hold Community Pride Night at the Waynesville High School Homecoming football game on the 11th. We will celebrate a black and orange pride day with the Homecoming Parade in the afternoon and then everyone will join us for a tailgate party like never before!
Leanna and I attended the CCEM conference in Kansas City to gain valuable insights and ideas from seminar speakers and other Chamber staff from around the state.
The Chamber is starting to work on our 2014 Calendar of Events. Don't forget to send in your community calendars as soon as you can. It helps prevent multiple events on the same day.

If you have any questions or concerns please give me a call at 573-336-5121.
Cecilia Murray, IOM
Executive Director
chamberdirector@wsrchamber.com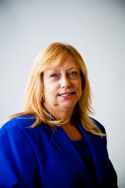 Karen Hood
What I like best about being a Chamber Ambassador-
The Ambassadors are an extremely fun and interesting group to be part of. This hard-working group of community volunteers provides membership mentoring to new and existing Chamber members and assist Chamber staff as needed.
Top 5 List
5. Connecting with all the business associates I've met over the years. Being an ambassador with the Waynesville-St. Robert Chamber of Commerce gives me the opportunity to learn about all the wonderful businesses that we have right here.
4. I wanted to be an Ambassador in order to meet more people. I did not know that when I became an Ambassador I would make so many new and incredible friends. This is an opportunity to learn about different aspects of business, City issues and the vast interest's people have in their daily lives.
3. I believe we are better together. Being an ambassador gives me the opportunity to connect and partner with local business owners, support their growth and serve the community I love.
2. As a "connector" of people, I love how being an Ambassador helps me be even more effective. The Ambassador program helps me expand my "hood'ya" list (who do ya know who...) so I can help our Members find the resources, people and products they need so they can work smarter and not harder! It's all about RELATIONSHIPS, and the Ambassador program is relationships on steroids!
1. It's a win- win for all!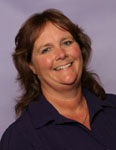 I want to encourage everyone to get out and enjoy all the great fall activities in Pulaski County USA! Did you know Pulaski offers 5 area farms in which you and your family can hug a pig, feed an alpaca, enjoy a hayride, learn about antique tractors, play in a corn box, get lost in Pulaski County's largest precision cut corn maze (7 acres of twists and turns!), catapult a pumpkin, watch your toddler laugh and squeal on a zipline and find that perfect pumpkin for Halloween. Those wanting to get their "spook" on have a choice of haunts around the county; Haunted Hill, Haunted Village, Spooktacular Walking Trail and paranormal investigations at the Talbot House and even a chance to start in a horror film!
There are so many events going on, there are too many to list here! Frogtober Fest, rodeo's, car shows, 5K's just to name a few. I am encouraging you to connect with us on social media so that you are in the know. Simply search for Pulaski County USA on Facebook, Twitter (#pulaskicountyusa), and Youtube and follow us! The Bureau also offers up a blog and we invite you to follow us at PulaskiCountyUSA.wordpress.com, every week Laura blogs about the weekly events, attractions and businesses in Pulaski County. We also encourage you to share our postings with all your friends. Be proud of our beautiful and patriotic area.
I have spoke a lot about the various marketing outlets that we use to promote Pulaski County. As business owners you know you have to reach your potential customers in a variety of ways, whether it is radio, TV, print, social media, billboards, to even more detailed outlets that pertain to the internet; keywords, pay per click and on and on, A key component to targeted marketing is, you have to go where your potential customer is. Are you? Ffor example maybe your business demographic is for women. Start thinking about how you reach them…Is it through a tradeshow geared towards women? Is it a publication, that women read or a social media channel (Pinterest), a radio or TV channel that women are engaged in? If your demographic is men and you want to promote for example fishing/floating, go to their sources; message boards on fishing, outdoor tradeshow, print (outdoor publications) Or say it is a special event; I.E. Rodeo. Send direct mailers and posters to saddle clubs, associations, and arenas. Locate message boards that center around rodeos. Be very direct in your message and who you are aiming for. As you can see it takes a lot of thought, time and quite frankly, money to get your message out and heard, but if you directly target your audience advertising can be extremely successful. Now that you start seeing business coming in, the next important step is to ask. Ask your new customers how they heard about you. Keep a tally, whether it is detailed or not, but this will help you gage what is truly working for you both in time and money. Now listen. Engage your customer what do they like? What was their experience? What were they expecting? You can take all this information and make the next go around bigger and better. Then apply what you learned about your customers to reach even more and become better in the process.
What if a marketing plan doesn't work? Don't just throw up your hands and say it didn't work! You have too much invested to do that! There is a reason, and many variables can factor in. Where you not timely in your promotion? Did you not have enough lead time for them to plan? Did you not offer a service that they were expecting? Did you place advertising in the wrong outlets for what you were trying to do? Did you not reach out to your target market or demographic? Was it customer service? Was it previous reputation? Was it inconsistency in the message? You must look at the whole experience.
Reflect
Educate
Survey
Explore and Examine
Ask and Analyze
Respond
Contemplate
Hope
Making it a great day….

Beth Wiles, CDME
Executive Director
Pulaski County Tourism Bureau
137 St. Robert Blvd. Suite A
St. Robert, MO 65584
(877) 858-8687 Toll-free
(573) 336-6355 Ext. 104
(573) 336-2985 Fax
bethw@pulaskicountyusa.com
VisitPulaskiCounty.org

I attended the Missouri Governor's Conference on Economic Development September 5-6, 2013. This year the conference was held Thursday noon to Friday at 1:30 pm. This is one day less than previous conferences. The conference had two general sessions, breakout sessions, awards ceremony, and a keynote speaker.
The first general session was an in depth looks at the Small Modular Reactor technology. The task force for the state of Missouri is comprised of representatives of Ameren, Westinghouse, and the University of Missouri. This task force is working on bringing the Westinghouse SMR to Missouri for nuclear energy and manufacturing of the components in Missouri. The initiative process is now in the third year and would be a huge economic development opportunity for Missouri.
The second general session was highlighting the automotive industry in Missouri. The Ford Motor Co. is celebrating its 100th year in Kansas City. The discussion was the expansion of Ford products in Kansas City. Automotive sales are exceeding available production. Tier 1, 2, 3, and 4 manufactures are needed to supply the assembly lines. Pulaski County could attract manufactures in those tier groups. A tier 1, 2, 3, & 4 manufacturer must be within 4 hours of the assembly plant. They could supply the plants in St. Louis and Kansas City.
The breakout sessions were on work force initiatives, the new incentive program Missouri works, and a session on innovation and entrepreneurship. The awards part of the program recognized businesses from the metropolitan areas of the state. Our state Missouri saw an award "Advancement Award "goes to University of Central Mo.at Warrensburg.
The keynote speaker was Austan Goolsbee a professor at the University of Chicago's Booth School of Business. Professor Goolsbee is a very entertaining economist and I enjoyed his thoughts on the future global economy.
In my twenty years of attending this conference it was one of the better ones!
Wayne Morgan
Executive Director
137 St. Robert Blvd. Suite B
St. Robert, MO 65584
573-336-2123
573-434-2304 cell
director@pulaskicountymo.com
www.pulaskicountymo.com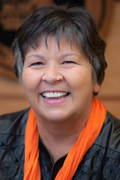 From the Banks of the Roubidoux!
Dear Citizens:

Recovery from the August 6th flash flood has been steady and consistent in the City. We still have many families dealing with the devastation of their homes. The City wishes to thank all of the estimated 1800 volunteers who gave time and energy in the weeks following the event. Please contact the COAD office at 337-2286 or Good Samaritan at 774-4040 for information and assistance.

The City suffered approximately $900,000 in damage and FEMA has declared Public Assistance for the entire County. This will help to recoup some of the damage to our roads and infrastructure. We were greatly disappointed that FEMA did not declare Individual Assistance for the County. This decision is being appealed. The City hired a team of expert hydrologists from MST the week following the flood and at the September Council meeting a preliminary report was given. The City's focus is on mitigation. What can we do to lessen the chances of this devastation happening again?

We were told that the biggest problem for the City and specifically, the Mitchell Creek area, is the over 4000 acres of watershed that it now serves. "This flood came from South of the Interstate.", Dr. Morris said. Most of this land is in the County and has no controls or regulations on water detention. The City does have these safeguards, but we are the destination of most of this water from the County. The flood has been determined to be a 100 year Flood Event, with pockets of even higher estimates. The hydrology engineers said we must increase the amount of water that can be safely sent down Mitchell Creek. We need to remove massive amounts of gravel from the creek bed to increase its flow. We need to stabilize the creek beds. We need detention on the other side of the Interstate. All of these mitigating factors have to be paid for and that will be our next goal. We will be coming to you with some proposals, as well as utilizing the FEMA monies that we applied for, and were tentatively approved for, by the agency. We will also be working through DNR and the Corps of Engineers and looking for grant opportunities. I will be contacting our elected state representatives for their help. I will be contacting the Governor's office and call in his offer of help for the City. We will keep you informed as things develop. We will be hosting a formal presentation of the hydrology study at the Planning and Zoning Meeting, Tuesday, October 8, at 5:30 p.m. at City Hall.

The City is announcing a very generous donation from Russell and Mildred Dial to the Waynesville Park System. The Dials moved to Waynesville in 1960 and purchased the Clark Motel, along Route 66. Russell was a City Council member from 1968-75. He died in 1993. Mildred continued to run the motel until she sold it in 2001 to the County Library Board. Mildred was a friend to all who knew her. She died last September and in her will, left $70,000 to the Parks. The Dials loved Waynesville and they will be long remembered for this wonderful, selfless gift. We will memorialize them, as we use these funds to begin the Roubidoux Park Stage Project and the "No Boundaries" Playground for handicapped children and their families. We think they would be pleased.

In a special Council meeting on September 23rd, the Council voted to name a new Police Chief for the City of Waynesville. My nomination is Lt. Dan Cordova, from the Pulaski County Sheriff's Department. He comes highly recommended and from the beginning of the process, I involved the Police Committee and all Council members. We had 15 applicants, interviewed 9 and narrowed that number to 4. All four candidates were superb and it was a hard decision. I chose Lt. Cordova because he brought such a wide array of experiences, professionalism, excellent references and will bring progressive thinking to the department. As Chief Bob Carter leaves us after many years of service, I think the Police Department will be in good hands. I hope the community will welcome and support our new Police Chief.

I recently signed the paperwork with the National Park Service to begin our exhibit for the Trail of Tears site in Laughlin Park and the interpretive walking tour to be built along the Roubidoux Walking Trail. The Trail of Tears site weathered the flood well and had no damage. The engineering on that project was done with a 100 year flood in mind. We are looking forward to a great stop on the National Historic Trail within the next year.

SHOP LOCAL!

From the banks of the Roubidoux,

Luge Hardman
Mayor of Waynesville
Attention Residential Trash Customers! Effective on October 2nd, 2013 The City of Saint Robert's residential trash customers will be able to place their recyclables by the curb for pick up every Wednesday. All recyclables must be placed on the opposite side away from your regular trash. For example if you place your trash on the right side of the driveway, then your recyclables will need to be placed on the left side. Recyclables must be separated and clean. The Recycle Center no longer accepts GLASS or TYPES 3-7 PLASTICS. Plastics-Type 1 clear and Type HDPE opaque and colored will be accepted. Items must be in separate containers. CANS-tin cans and aluminum cans. PAPER-Office paper, newspaper, packing paper, magazines. (Please DO NOT mix cardboard with regular paper.) CARDBOARD-Corrugated, cardboard, and Paper Board.

Fall Clean Up Day is set for Wednesday, October 9, 2013. Items to be picked up should be placed by the curb no later than 7:00 a.m. The following items WILL be picked up: Appliances (i.e.) washing machines & dryers, heaters, construction waste: (i.e.) sheetrock & lumber (minimal amounts that will fit into a trash can), empty paint cans, furniture, VCRs, microwaves, freezers (ONLY if the Freon is removed from unit).The following items will NOT be picked up: tires, yard debris :( i.e.) leaves, branches & soil. Vehicle or lawn mower batteries, TVs, and computer monitors. *** If you have large appliances that need picked up, you must call Zeigenbein Sanitation, as it has to be picked up in a separate vehicle. If you have any questions, you may call Zeigenbein Sanitation at 336-4848.

The Women's Expo will be held on Friday, October 18, 2013 from 4pm-10pm at the Saint Robert Community Center. Vendors include but not limited to: Crafts, Indoor/Outdoor Décor, Landscaping, Spa, Beauty, Accessories, Cooking, DYI projects, Fitness, Health/Nutrition, Shopping, Event Planning, Food/Drink Tasting, Children products, Bra Fitting, Fashion, Scrapbooking, Hairstyling, Nails, Makeovers, Family Activities, Antiques, Photography, Picture Framing, Day care centers, Quilting, Local Artist & Bakeries, Self Defense, Financial, Freezing/Canning, Life/Home Organization, Animal Shelters, Fall Farms, Clubs for Women, Couponing & a Host of Others!!!!! Contact Trinity: 573-451-2625 or tedwards@saintrobert.com. Join us for a fun evening and Visit with vendors, view stage demonstrations & door prizes.
The Trick or Treat Hours are Set! The City of Saint Robert has scheduled Trick or Treat for October 31st between the hours of 6:00pm and 9:00pm. The City of Saint Robert wants to wish everyone a fun and safe evening!

The City of Saint Robert Halloween in the Park at the Saint Robert Community Center is Friday, October 25, 2013. As in years past, this event would not be possible without the assistance of our local businesses. This year's event will include trick or treat goodie bags, a costume contest, food, games, family hayride, haunted hayride, bonfire, and more. We are asking our local business owners to help us with monetary donations, donations of candy, or game sponsorship. Any help you can give would be greatly appreciated. Last year, the entire event was funded by community donations. Let's make this year even better. Thank you very much for your continued support of this great community. Donations can be dropped off at Tiger Typhoon Aquatic Center or mailed to 194 Eastlawn Ave. Ste. A, St. Robert, MO 65584. If you would like to sponsor a game or activity or have any questions, please contact 573-451-2625 or tedwards@saintrobert.com.

Holiday in the Park! As always the Holiday in the Park will be held immediately after the Lion's Club Christmas parade. Mr. and Mrs. Clause will be visiting the event this year to warm themselves up with warm soup and cocoa that will be served for everyone. While they are there you will have photo opportunities with Santa and Mrs. Clause. Mrs. Clause will be reading some of her favorite holiday stories to the kids. One of Santa's live reindeer will also be waiting patiently for Mr. and Mrs. Clause outside so you have some additional photo opportunities. There will be local craft and home based vendors at this year's event, so you can do a little shopping while your kids color at our Holiday Coloring Station inside. This event, like all of the other City of St. Robert's events, would not be possible without the generous donations, of time and resources, from our wonderful community. We are always grateful for any and all donations. We will gladly accept donations of candy canes, holiday décor, and monetary donation. We would also appreciate the donation of your time, by volunteering at this event.

Like us or Visit us on FACEBOOOK at! www.facebook/city-of-saint-robert-missouri.com


Eyewear Express of Missouri, LLC.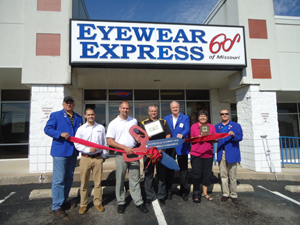 September 5, 2013
Christopher McCarty
320 Ichord Ave.
Waynesville, MO. 65583
(573) 774-5004
eyewearexpressofmo@century.net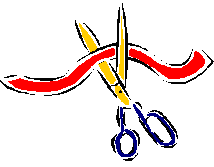 Century 21 Prestige Real Estate, Inc.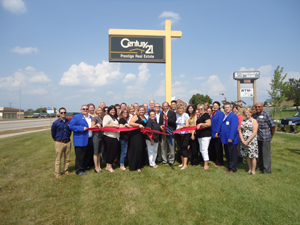 September 11, 2013
Les Mironuck
100 Bosa Dr., Ste. C
St. Robert, MO 65584
www.c21prestige.com
homes@c21prestige.com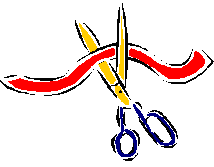 St. Robert Public Works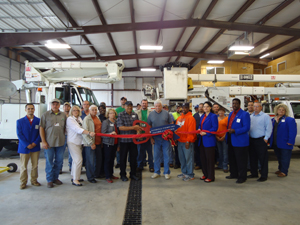 September 20, 2013
Mayor George Sanders
Eastlawn Ave.
St. Robert, MO 65584
http://www.saintrobert.com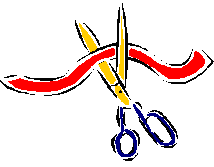 Z Loft Hotel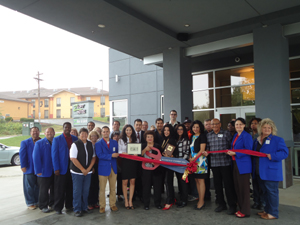 September 20, 2013
Farris Family
127 Vickie Lynn
St. Robert, MO. 65584
(573) 336-7829
zloft@zlofthotel.com
www.zlofthotel.com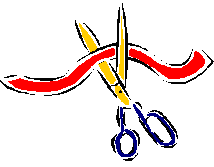 Route 66 Music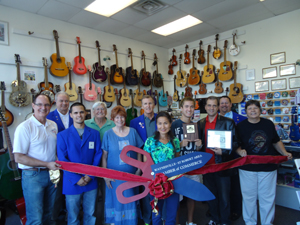 September 26, 2013
Marcus & Chongsoon Carter
308 Historic 66 East
Waynesville, MO 65583
(573) 774-3313
marcusbcarter@aol.com
www.rte66music.com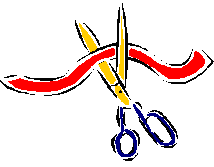 The UPS Store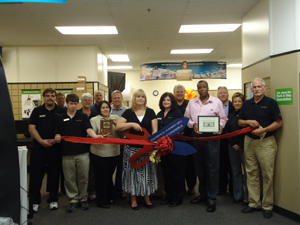 September 27, 2013
Ann Graff
143 Replacement Ave., Bldg. 487
Fort Leonard Wood, MO 65473
573-329-0733
573-329-0860
store6400@theupsstore.com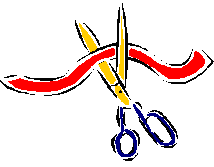 Manna-Fest Destiny Ministries
Charles Quinn
216 Old Rt. 66
St. Robert, MO 65584
(573) 452-1311
charles.quinn@yahoo.com
www.manna-festdestinyministries.org

Route 66 Music
Marcus & Chongsoon Carter
308 Historic 66 East
Waynesville, MO 65583
(573) 774-3313
marcusbcarter@aol.com
www.rte66music.com
Karen Stark, It Works
573-765-4168
816-804-6584
karengb@earthlink.net
www.Karenstark.myitworks.com
American College of Technology
Sam Atieh
2700 N. Belt Hwy
St. Joseph, MO 64505
573-765-4168
816-804-6584
richard.lingle@acot.edu
www.acot.edu
The Sugar Shack...A California Cakery
Angela Wood
115 N. Benton #7
Waynesville, MO 65583
760-885-0782
angelaw3bs@yahoo.com
The UPS Store
Ann Graff
143 Replacement Ave., Bldg. 487
Fort Leonard Wood, MO 65473
573-329-0733
573-329-0860
store6400@theupsstore.com
Stonebrooke Church
Lead Pastor Mark Rowden
819 State Hwy 2
St. Robert, MO 65584
www.stonebrooke.tv
Discount Storage
Charles Hamilton
20180 Hwy 28
Dixon, MO 65459
573-336-7741
tonka3me@yahoo.com
www.showmeeasyliving.com
Donnita Patterson-Brown, Independent Beauty Consultant
Donnita Patterson-Brown
101 Renee Lane
Waynesville, MO 65583
573-842-8677
donnitap-brown@marykay.com
www.marykay.com/donnitap-brown

Frog Races - October 5th the 6th Annual Frog Races will be held by the Waynesville-St. Robert Chamber of Commerce in conjunction with Frogtober Fest at the Waynesville City Park. "Adopt" a frog for $5 or a team of 3 for $10. Frogs will race down the Roubidoux and the first heat will begin at 1 p.m. The Frog Race is sponsored by Sonic Drive In. For more information please contact the Chamber office at 573-336-5121 or chamber@wsrchamber.com.
Ribbon Cutting for Karen Stark, It Works - October 8th at 10 am at the Chamber office, 137 St. Robert Blvd., Ste. B.
Ribbon Cutting for Work from Home - October 8th at 10:15 at the Chamber office, 137 St. Robert Blvd., Ste. B.
Chamber Luncheon - October 9th at 11:45 a.m. at The Hub German Restaurant. Our sponsor will be Ireland Architects. Please contact the Chamber Office to RSVP before 9:00 a.m. Tuesday, October 8th. Seating is Limited.
Chamber Community Pride Night - October 11th at 5:00 p.m. in front of the new ninth grade center. Join the Chamber at a tailgate party before the Homecoming Football Game of the Waynesville High School Tigers. Free hot dogs and soda handed out during the event. For more information contact our office at 573-336-5121.
Chamber Office Closed - October 14th in observance of Columbus Day.
Ribbon Cutting for Ogle Chiropractic and Rehab - October 15th at 1 p.m. at 103 Ichord Ave., Ste. B in Waynesville.
Chamber office Closed for the Morning
- October 21st, the office will be closed for the Chamber Board Retreat. Reopening at 1:00 p.m.
The October Newcomer Spotlight Business is: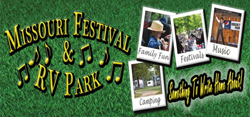 Fort Leonard Wood Command Orientation
19 packets were handed out in September.


Newcomer Materials are due to the Chamber Office by the 2nd Wednesday of each month. Newcomer Spotlight Businesses are selected randomly. You must be taking advantage of this benefit to be considered. If you are not currently participating in this FREE program, you should be!



Advertise as little or as often as you wish in the Waynesville-St. Robert Chamber "VOICE" Newsletter. Our Newsletter comes out once a month, and will include a hyperlink!

Banner Ad; Top of the Page Exclusive
$300 (for six months)
$500 (for twelve months)

Side Bar Banner Ad
$200 (for six months)
$350 (for twelve months)

Flier; PDF format
$50 (a month)

View More Advertising Opportunities
Chamber Board of Directors:
PRESIDENT - Mike Dunbar
VICE PRESIDENT - Phil Tackett

TREASURER - Marsha Mercer

Brad Budolfson, Carrie Williamson, Mike Freeman, Dr. Chris Berger, Katrina Lynch-Allen, Tracy McCord, and Carey Heitman
Chamber Staff:
EXECUTIVE DIRECTOR - Cecilia Murray
OFFICE MANAGER - Leanna Weathers
ADMINISTRATIVE ASSISTANT - Lisa Thomas