Team 10 - Pulaski Pride
Follow FIREBALL RUN Team 10 - Pulaski Pride during their epic adventure from Hartford, CT to Cocoa Beach, FL!
Streaming live September 25th through October 3rd, 2015 Team 10 - Pulaski Pride will be adventuring their way through Queen Anne's County, MD, Williamsburg, VA, Topsail Island, NC, Florence, SC, Liberty County, GA, and Sanford, FL, participating in a modern Space Race, a life-size, brain-challenging, trivia pursuit type game called an adventurally (adventure-rally).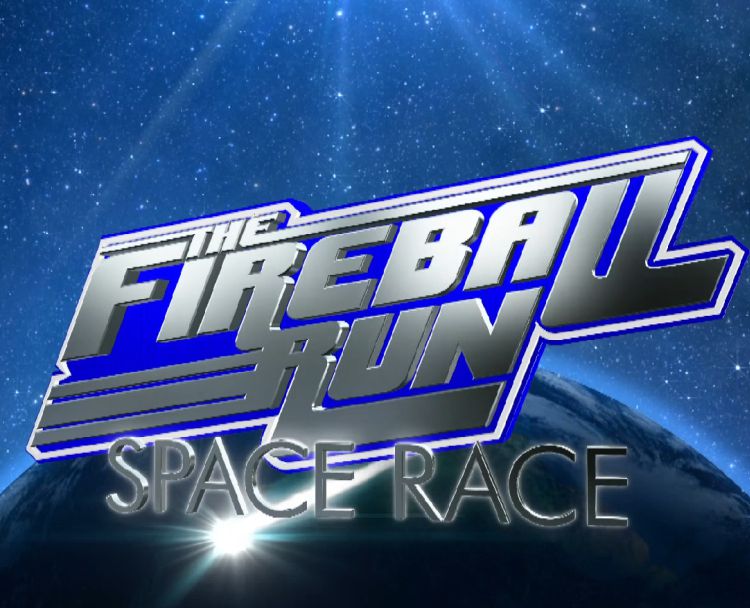 Their 2014 Ford Mustang from Sellers-Sexton Ford-Lincoln-Mazda will serve as a pawn on a massive game board the size of America. To advance from city to city and score, Team 10 will solve trivia based on the geographical locations. During each stop they must complete a series of tasks ranging from zany to life-changing. If you're wondering what the prize is, don't set your hopes too high. Pulaski Pride is competing for bragging rights and a plastic road sign, all while raising awareness for missing children.
Representing Pulaski County are Missouri House District 122 State Representative Steven Lynch and Waynesville-St. Robert Chamber of Commerce Executive Director Cecilia Murray. Their competitive spirit and desire to achieve powers this dynamic duo to race for the recovery of America's missing children. Cecilia Murray has been leading the Waynesville-St. Robert Chamber for a decade and is the driving force behind the motto "Progress In Action". The organization was honored by the Missouri Chamber of Commerce as the 2013 Chamber of the Year. Rep. Lynch represents most of the southern half of Pulaski County and is serving his second two-year term. Rep. Lynch has been an active business, community, and church leader for well over 30 years continuing his family's tradition of service.

Team 10 is searching for Allyson Corrales, missing from Kansas City, MO since March 6, 2009.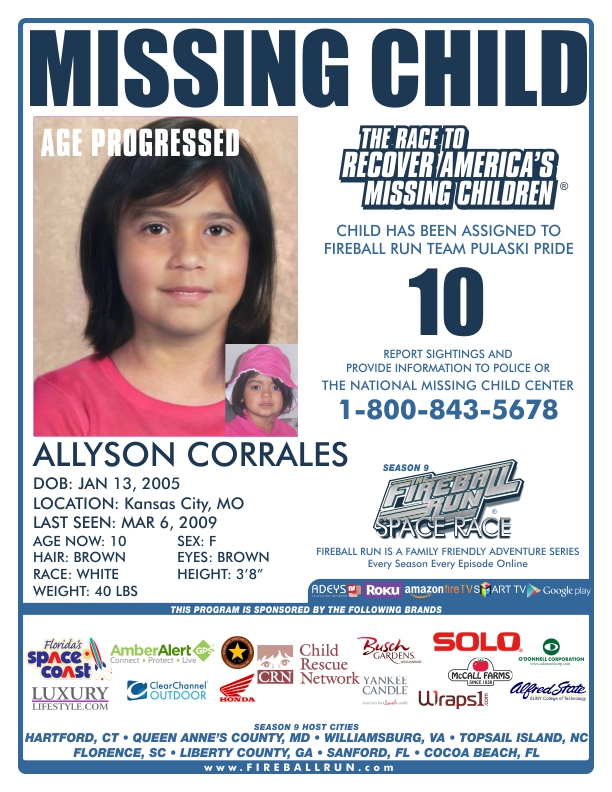 Team 10 - Pulaski Pride is in it to win it! Ask them about Pulaski County! Team 10 needs your vote by clicking below. One vote per Facebook account!
Provided your support to Team 10 by making a donation by clicking below.
Team 10 is looking for sponsors to help them spread their Pulaski Pride along the east coast. Learn more by clicking below.
Follow Team 10 Pulaski Pride Adventures!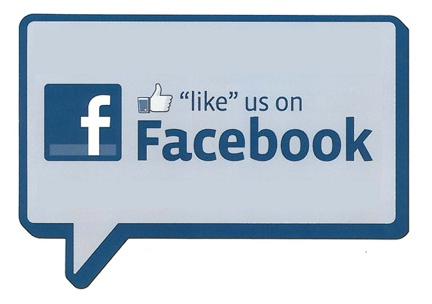 Click here to see Team 10 videos from Season 8 in 2014.
Click here to see Team 10 videos from Season 9 in 2015.
Team 10 Pulaski Pride is Powered by the Waynesville-St. Robert Chamber of Commerce!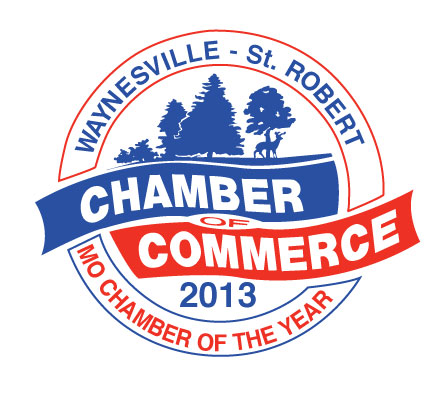 Contact Team 10 at programs@wsrchamber.com.