2016 Membership Social


The Waynesville-St. Robert Chamber of Commerce held a night of celebration with its members at the Annual Membership Social on July 21st at the Hampton Inn in St. Robert. The evening's festivities were sponsored by Cellar 66 and Just Because Baskets & Gift Store.
During the evening the Chamber thanked outgoing Board Member & 2015-2016 Board President Mike Freeman and introduced incoming Board President Josh Deavours. The Chamber welcomed new board members Kayleen Flores and Theresa Steward as well as recognized the following Board of Directors Melissa Shelden, Vice President, Janel Rowell, Treasurer, Shawn Cordry, Alana Hancock, Dr. Chris Berger, Deborah Baker, and Carrie Williamson. The theme for this year is "Brighten your Networking".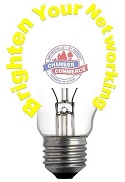 The Chamber Year in Review; in 2015-2016 the Chamber had 69 new members with an 85% member retention. The Chamber provided 77 opportunities through events, networking, and workshops to help businesses grow and to promote them. The Chamber only refers its members and in the last year provided 1,810 referrals. Each Thursday welcome bags are provided to the incoming families of Fort Leonard Wood and for the 2015-2016 year there were 1,113 welcome bags distributed with information on Chamber members' businesses, churches, and discounts which help promote local shopping within our community. The Waynesville-St. Robert community has 6,253 employees. It's important to keep in mind that to keep our community going, there are people who service by providing their time. Yes, their time because to them and a lot of other people out there, time is precious and how they spend it is important to them. The Chamber held 201 events for the 2015-2016 year where our volunteers served 2,808 plus hours saving the Chamber $59,478.74.

The Chamber appreciates our Members and the generous contributions made to support, sustain and grow the Chamber. To show appreciation the Chamber honored some of its members at this year's Membership Social. Click here to view the awards and winners.
2016-2017 Chamber Board of Directors "Brighten your Networking" Photo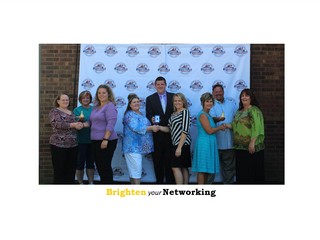 5th Annual Bottle Auction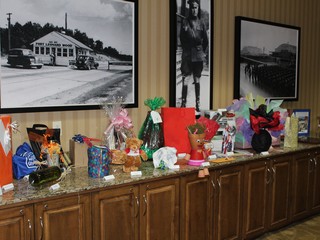 The Membership Bottle Auction raised over $3,490.00 this year. All money raised during the Membership Bottle Auction goes to the Chamber's Shop Local Ad Campaign and in support of Shop Small Business Saturday. This is a fun auction promoting member businesses to other members. Participating members donate a bottle decorated in a way that no one can tell what it contains. The bottle is related in some way to their business. No one will know what each bottle contains until after it is won.
Special thanks to all the business that donated bottles for the bottle auction.
Bow & Barrel Sportsmen Center
Carey Heitman State Farm
Cellar 66 Wine Bar & Restaurant
Citizens Bank of Newburg
City of Waynesville
Drury University
Flat Branch Mortage
Fort Leonard Wood Thrift Shop
Fort Wood Hotels
Forum Dental
Infuze Credit Union
Jones Investment Group
Just Because Baskets & Gift Store
Laura's Jewelry Design
Pulaski County Tourism Bureau
Security Bank
Sellers-Sexton Auto Group
Shawna Houston & Doug Yurecko
USA Tours/USA Express
Waynesville RVI School District
Westside Salon