Business Showcase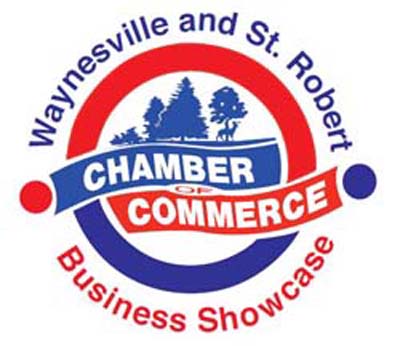 The Chamber Surprise Patrol visits two Chamber member businesses each month to recognize them as the Chamber Business Showcase member recognition program recipients. The Surprise Patrol visits both businesses and drops off a special sign that will be displayed throughout the month. Business Showcase recipients are drawn each month.
October Business Showcase recipients: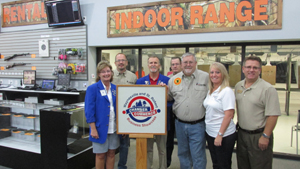 Bow & Barrel Sportsmen Center
Bow and Barrel Sportsman Center opened in November 2013. This facility offers an indoor shooting range and outdoor archery. Classroom services provided within this retail gun store in addition to ammunition and accessory sales. Tournaments and leagues can be held at Bow & Barrel Sportsmen Center.
Being a Chamber member gives immediate access to other business owners when is come to asking for advise and helping provide us with guidance. The Chamber provides us a safe starting point when it comes to vendors and resources for other products and services that we want to offer. Helps us Keep It Local!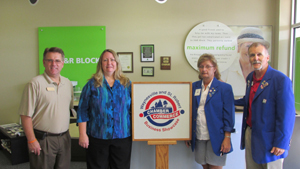 H & R Block
The H & R Block location in Waynesville opened in 2009. This location provides tax preparation and planning.
Being a Chamber member is being part of a great community. The Chamber gives the opportunity to network with other Chamber of Commerce members.
2014 Past Business Showcase Recipients