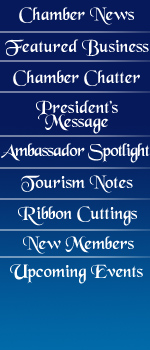 2015 Chamber Board of Directors
The Waynesville-St. Robert Chamber of Commerce Board of Directors was thrilled at the number of applications received from our membership for the open Board positions for 2015. We are lucky to have such talent in our community. At the April Board of Directors meeting, the Nominating Committee presented its proposed slate of candidates. The nominations were then closed. The Board voted on the 4 candidates and is excited to announce the Board of Directors that will take office on July 1, 2015.
Membership at Large - There is one (1) board seat open for a Membership at Large.
1. Deborah Baker- 3 Year Term (Pulaski County Health Department & Home Health)
St. Robert - There is three (3) board seats open in St. Robert.
1. Joshua Deavours - 3 Year Term (Citizens Bank of Newburg)
2. Alana Hancock - 3 Year Term (Century 21 Prestige Real Estate)
3. Janel Rowell- 3 Year Term (Fort Wood Hotels - Comfort Inn)
Meet Your Board

Shawn Cordry
I'm Shawn Cordry and have resided in Pulaski County for the last 10 years. I have been in the mortgage banking business for 30 years and with Citizens Mortgage for the last 10 years. I came down to help at the family business 10 years ago and decided to stay and make Pulaski County my new home. When I'm not crunching numbers and problem solving at my job, I love meeting new people and love to get out and hike, canoe, and explore what's out in the wilderness. I also love to explore new environments whether it be the woods, other cities, or other cultures in different countries. I've also been an Ambassador for the Chamber of Commerce for last 5+ years

Community Forum
The Chamber hosted the annual community on April 14th in the library of the Waynesville High School. The panel discussion began at 6:30 p.m. Speakers for the evening included COL Andrew Herbst from Fort Leonard Wood, Jim Phillips, President of the Board of Alderman from the City of St. Robert, Mayor Luge Hardman from the City of Waynesville, Dr. Brian Henry, Superintendent of the Waynesville R-VI School District, Dorsey Newcomb from the Leonard Wood Institute/Sustainable Ozarks Partnership, and Gene Newkirk, Pulaski County Presiding Commissioner. The community was invited to attend the forum and had the opportunity to ask questions. Questions were submitted in person. Click here to view photos.
Chamber Four Person Scramble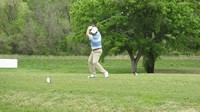 The golf tournament that was held on April 23rd was a great success. Thank you to all of the teams who came out to enjoy a great day on the golf course, our event sponsors, and members who donated items for the special prizes, door prizes, and golf tees. To see photos and video from the event click here.
Eggs & Issues
The Waynesville-St. Robert Chamber welcomes State Senator Dan Brown, State Representative Steve Lynch, and State Representative Robert Ross to its annual Eggs and Issues Lunch at the Hampton Inn beginning at 11:30 a.m. on May 27th. This event, sponsored by CenturyLink, is one of the highlights of the year as our local State Senator and Representative report on the issues and challenges brought to the State of Missouri during its most recent session and answer questions from the audience.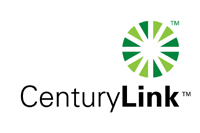 This is a Chamber members only event. There is no charge and the meal is being provided by CenturyLink and catered by Andy's 417. We still ask that you R.s.v.p. by calling the Chamber office at (573) 336-5121 or e-mailing chamber@wsrchamber.com by 9 a.m. May 22nd to reserve your seat at this 'must attend' event (the standing reservation list for Chamber luncheons does not apply to this event). If you are unable to attend without notifying the Chamber, you will be charged for the meal. Click here for the event web page.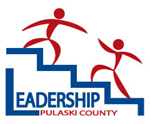 Leadership Pulaski County - Now Accepting Applications!
Leadership Pulaski County is a community based leadership program designed to identify, educate, and develop leaders. The goal of Leadership Pulaski County is to identify community leaders, expand the leadership potential of participants by increasing their knowledge of Pulaski County, as well as connect current and potential leaders by improving communication. Sessions will introduce participants to the different aspects of leadership within Pulaski County as well as develop an awareness of the importance of leadership to the community's growth and development. Participants will be provided the opportunity to network with individuals that represent many different aspects of the community including business, government, military, and volunteer organizations. Leadership Pulaski County is designed to develop, inspire, and motivate the leaders of Pulaski County.
Leadership Pulaski County program participants are selected from applications submitted to the selection committee based on merits through a highly competitive admissions process. Participants are expected to have established careers, demonstrate talent and leadership qualities, and participate in community activities. All participants must also demonstrate a personal commitment to serving the community, show potential for a significant role in the community in the future, and a willingness to commit the time and energy necessary to complete the program. The sponsoring organization or business must also fully support participation in Leadership Pulaski County.
Individuals from all aspects of Pulaski County are eligible to apply. The number of participants for each class is limited. All applications must be postmarked by June 5, 2015 to be considered for the 2015-2016 class.
Applications are now being accepted for the 2015-2016 Class of Leadership Pulaski County. Click the links below for more information.
Non-Profit Organization Scholarship Application
Chamber Business Showcase
On May 1st the Chamber Surprise Patrol visited two Chamber member businesses to recognize them as the Chamber Business Showcase member recognition program recipients for May. The May Business Showcase recipients are Sonic Drive - In and Express Stop Store. The Surprise Patrol visited both businesses and dropped off a special sign that will be displayed throughout the month. Business Showcase recipients are drawn each month. The Surprise Patrol will be out again in June to recognize the next recipients.

Offer a discount or special offer to your business through the Chamber's Shop Local Key Tag.
Anyone with a Shop Local Key Tag can visit a participating business and receive a discount or take advantage of a special offer. Key Tags are FREE and available at all Chamber events as well as the Chamber office. Key Tags will be available during regular office hours at the Chamber office.

This program is open to any type of Chamber business including retail, restaurants, fitness, service businesses, or any business wishing to give a special promotion to residents. Your discount or special promotion needs to be good through December 31, 2015. Please fill out the form below with your discount or special offer to indicate that you are interested in participating in this program.
For more information about the Shop Local Key Tag Program visit www.keepitlocal.biz.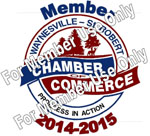 Chamber Membership E-Plaque
The 2014 -2015 Chamber Membership E- Plaque is now available to members. This plaque may be placed on your business web site or social media page to increase your credibility through the recognition of Chamber membership. E-mail info@wsrchamber.com for the web site code and instructions to add the new Chamber Membership E-plaque to your company web site.
The character word for May is: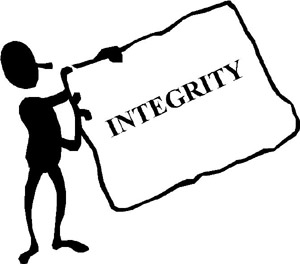 Definition: noun; adherence to moral and ethical principles; soundness of moral character; honesty; the state of being whole, entire, or undiminished:
to preserve the integrity of the empire; a sound, unimpaired, or perfect condition: the integrity of a ship's hull.

Quote: "The supreme quality for leadership is unquestionably integrity. Without it, no real success is possible, no matter whether it is on a section gang, a football field, in an army, or in an office." Dwight D. Eisenhower

What does accountability mean to you, your business, and the community?


The Free Women's Center (FWC) is a Pro-Life crisis pregnancy center that empowers as many individuals as possible to make healthy life choices consistent with the intrinsic value of human life, and serves as a leader in the community at large for positive sexual values. The FWC is committed to the following principles of service and values which are rooted in and flow from the Christian faith of those involved with the FWC.
1. Services promote life affirming choices for pregnancy and sexuality.
2. Services are presented in a loving, caring, nonjudgmental manner.
3. Services are presented to people of all races, cultures, creeds, and economic status.
4. Services are confidential.
5. Services promote abstinence as the positive life choice for unmarried persons.
The FWC fulfills its mission through programs which provide pregnancy testing and peer counseling; pregnancy confirmation through limited diagnostic ultrasound; partnering and support; linkage to community resources; prenatal education; post abortive support; adoption support; and financial & material assistance. All services are provided Monday- Thursday, 10:00 am - 4:00 pm, or by appointment.
Significant Milestones - the FWC has been an active Center for four (4) years.
*Served 510 Clients with 3595 client visits
*91 Women have graduated from our Prenatal Education Program and have earned $150 in baby bucks each (>$13,000). Currently, we have 14 Women in our Prenatal Education Program.
*We have saved 115 babies from abortion
*In the past year, we provided over $27,000 in direct client assistance (rent, utilities, education assistance, gas for car, and parenting supplies).
*We provided our first ultrasound on 3 October 2011; to date we have provided 206 free ultrasounds.

Your Chamber continues to be extremely active in our Shop Local campaign. The Waynesville-St. Robert Chamber of Commerce is proud of what our local Chamber members have to offer. You can find almost everything you need from our Chamber members that have their businesses located in our Community. Dollars you spend locally stay local, which allows the Community to continue to grow and prosper. The quality of goods and services that are available in our Community cannot be beat anywhere in the State. So Remember---Shop Local-It's All Here!
Again, the Chamber hosted the annual Chamber Golf Tournament where everyone seemed to have a fun filled day. Thanks to all the participants and our SPONSORS.
During the month, I attended the ground breaking ceremony for the Delbert Day Cancer Institute at the Phelps County Regional Medical Center in Rolla. It was a great event, attended by a large part of the community and continues to emphasize their slogan of "World Class Health Care Close to Home". Participated in the ribbon cutting and the annual Women of Significance Luncheon at Westside Baptist Church. The event is sponsored for Genesis House by The Good Samaritan. It was an honor for me to be there and support this great cause.
May promises to be just as busy so get out into our community and support your local Chamber members.
As always, I ask each of you to make a difference and stay active in the community and continue to work as a Team. It is going to take a Team approach and effort for us to be successful in the coming months and years. As we continue to move forward in 2015, we need to stand united in our community endeavors, whether that is in business, volunteer work, support of this area and the military.
As always please feel free to contact me if the Chamber can be of any assistance to you.

Phil Tackett
President
philiptackett@embarqmail.com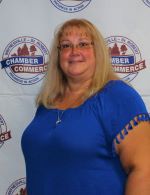 "Eggs" and Issues is fast approaching. There will still be eggs to go along with all the issues from Jefferson City that will be discussed. This is a luncheon you don't want to miss, make sure you register early! Remember to help honor our Veterans on Memorial Day by attending the Wreath Laying Ceremonies.
Also if you are looking for The Challenge event this month we moved it to September 12th. It seemed May was such a busy time of year with school wrapping up and holidays. We hope you will join us this fall for this exciting family friendly competitive event.
If you have any questions or concerns please give me a call at 573-336-5121.

Cecilia Murray, IOM
Executive Director
chamberdirector@wsrchamber.com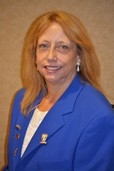 Karen Hood
How We Select the Scholarship Winner
Thursday, April 9 2015 10:00 a.m.
There we were. All gathered in a closed door meeting. Sweaty palms. Nervous laughter. The pressure builds.
It was the day, the Board of the Chamber Ambassadors Club met to decide the recipient of the $250 Community Minded Ambassadorial Scholarship.
We had 14 candidates, but we are not looking at their names. We are checking the guidelines of each applicant to make sure they meet the eligibility requirements. If the application packet is complete, we then pass it along for review. Only one was eliminated. Now we have 13 candidates.
Our selection criteria was reviewed. This is not easy. All of the students are hard working, smart and have drive. These students have the ability to communicate through a written essay; they have demonstrated leadership through the understanding and participation in community involvement; they have letters of recommendation and have overall academic proficiency suggesting the ability to succeed at the next level of educational training.
We read. We re-read. We discuss. We review. We re-review. We discuss. Each Board Member must choose 3 application packets to narrow down the list. A few duplicate choices; so now we have a list of 6, then a short list of 3.
The selection process is difficult. The elimination process is challenging. The pressure is on to get this right. Each applicant deserves the Scholarship Award, however, there is only one award today. Who is it going to be? We come to a unaminous decision. And the winner is…
You'll have to come to the May Chamber Luncheon (May 13, 2015) to find out.
But I can tell you this, the recipient has earned it. And the Chamber Ambassador Club is elated to award it.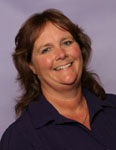 The Tourism Bureau offers many resource options to assist the community in promoting Pulaski County as a destination. Are you taking advantage of these opportunities? Put us first on the list and keep us "in the know" of new services you are offering. Visitors Center staff use this information to refer travelers to you and the marketing team with the Bureau uses this information to build and enhance various marketing campaigns.
Are you participating in....
Brochure distribution?
Guest Resource Guide?
Travel Deal Program?
Event Promotions?
Get-away Campaigns?
Front-line Orientation Tours?
Publications; Visitors Guide and specialized brochures?
Website, Mobile and Phone Application with PulaskiCountyUSA.com?
The Bureau is running several Get-away Drawings in conjunction with our marketing efforts. The state-wide radio campaign, Casey's Pump advertising, geo-targeting campaigns and the Visitor Center Travel Deal campaign. Thank you to our partners for donating certificates for the various campaigns! Participating partners are highlighted within the campaigns, receiving exposure during the marketing efforts. Last year's winner of the state-wide radio campaign, will be enjoying her Pulaski County Get-away this June.
As always, stay connected with what is happening in Pulaski County by visiting our online calendar located at PulaskiCountyUSA.com. You won't want to miss the array of activities in May from 5K's, music events, live theater, paranormal investigations, golf and the museums on the square in Waynesville are open every Saturday. Don't forget you can look at other calendars, by clicking the down arrow to the right of Festival and Events and view Community Programs, Meetings, and Nightlife events. Need reminders or want notifications? Click on "More" and sign up for free email reminders. Put in keywords like "5K", "festival", "rodeo", "fair" to receive immediate notification when an event with that keyword is listed. As a business, take a moment to review the Group Calendar so that you can display welcome signs to all the groups coming to Pulaski County. We encourage you to do this, as you know we are…."A Welcome Place in America's Heartland!"
The summer hours for the Visitors Center will begin Memorial through Labor Day weekends - Monday-Friday 8am-5pm, Saturday and Sundays 9am-3pm. Katie Dreadfulwater and Clorice Reyes, will be able to assist your staff, guests and customers with ideas of things to do in Pulaski County. If you are planning a getaway, remember that we have over 800 brochures on attractions across the state of Missouri.
Please visit Route66Preservation.org to learn more about the Route 66 Neon Park project. This development is a huge opportunity for tourism development for central Missouri. Your contributions both in donations and word-of-mouth are greatly needed. Tourists will want to see the "Neon at Night" which will increase over-night stays, dining, nightlife and souvenir sales. What does this mean to our county? Increased business and tax revenues to support employment and county-wide programs that depend on increased revenues.

Making it a great day!

Beth Wiles, CDME
Executive Director
Pulaski County Tourism Bureau
137 St. Robert Blvd. Suite A
St. Robert, MO 65584
(877) 858-8687 Toll-free
(573) 336-6355 Ext. 104
(573) 336-2985 Fax
bethw@pulaskicountyusa.com
VisitPulaskiCounty.org
The Obama Administration legacy will be the Affordable Care Act (ACA). This has changed employers position on health care, and affected employees financially as well. The deadline for tax year 2015 sign up is April 30, 2015 for employees. If employees do not have a health care plan they are penalized on their tax return. As I look at an overview of the ACA it is broken down for businesses employing below or above 50 persons.
I have had conversations with companies that would like to expand, but do not want to comply with the rules associated with the over 50 rule. I will relate some key components of ACA. If an employer employees less than 50 persons they do not have to offer health coverage. If an employer has 50 or more employees it is required. A notice to employees of the ACA must be given to new employees 14 days from the date of hire. Employers who have less than 50 employees and do not provide health insurance must provide this notice as well as those over the 50 employee threshold. The definition of full time employees is 30 hours per week for both categories. The coverage age for dependents is up to 25 for both categories. The coverage is guaranteed issue with no pre-existing clause for both categories.
There is preventive care that is covered 100% in-network providers for both categories. Non-discrimination rules to prevent management carve outs from plan for both categories. The waiting period for both categories is 90 days in Missouri. If a business is required to participate in ACA there are mandatory employer taxes assessed.
The components listed above will probably remain in place for years. There are many rules pertaining to ACA and, I cannot possibility write them all in this article. I do know the ACA has changed businesses approach to health care and expansion plans.

Wayne Morgan
Executive Director
137 St. Robert Blvd. Suite B
St. Robert, MO 65584
573-336-2123
573-434-2304 cell
director@pulaskicountymo.com
www.pulaskicountymo.com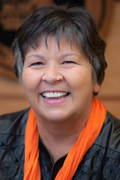 From the Banks of the Roubidoux!
The City continues to mourn the untimely death of long time Councilwoman Diana Stanford. Since 1993, Diana has been a vital member of the Waynesville City Council and her knowledge and institutional memory will be missed terribly. She knew the answer to any question about Waynesville. Diana was proud of her part in rebuilding many important infrastructure projects over the last few years. Diana served as mayor of Waynesville in 2001 and 2002. She was the long time owner of the Victory Pub in downtown Waynesville.
The City will be announcing an appropriate and lasting memorial for Diana soon. The Old Settler's Day Committee will also be dedicating Old Settler's Day to her this July, as she was a founding member of the long time festival.
The actor, Jim Carrey once said. "The effect you have on others is the most valuable currency there is." Diana was rich. I think she would be very surprised at the outpouring of love and respect for her over the last few weeks. The community and her many friends loved her and will miss her. She was a unique character and a hard person to describe. But, I will try this way:
*She was honest to a fault.
*She had common sense.
*She was plain spoken.
*She was outspoken.
*She was loyal.
*She was a friend to many.
*She was a Cardinal through and through.
*She was a local.
*She was Waynesville!
Diana's constituents honored her by voting her to another term on the Council in the April election. On May 4th, I will be announcing an appointment to Diana's seat in Ward One. We wish comfort and peace to her many friends and family.

Luge Hardman
Mayor of Waynesville

Message from Our New Mayor
Dear Residents and Businesses,
I look forward to serving as your Mayor of St. Robert. I really enjoyed talking to old friends and many new citizens during the campaign. I remember many conversations and thoughts that were shared through those conversations. The topic that was of high interest was about providing safety to the city. As in my past time as Mayor, safety was also an issue. We made huge progress in safety before and I want to ensure everyone that safety will be high on the list again. Many citizens shared that their decision to come into the city was because of the safety it provided. Again, those comments were heard and are a high priority.
I also want you to know other projects we need to plan for. Public Works has some challenges with sewer improvements and we will establish goals and mile markers to achieve the $7-10 million undertaking over the next seven years. Street resurfacing and repair, along with improvements to the community center and municipal center parking lots need to be planned. Funds, of course, are a concern. A focus will be placed on budget and ways to effectively use financial resources to maintain services and raise service standards.
I personally hope to be visible in the city. You will be seeing a maroon Honda Accord driving around all the neighborhoods. That will be me. Getting around the city allows me to have a better perspective on areas of the city. I am also looking forward to scheduling town hall meetings and hope to schedule one for this coming June. I will be writing in the city newsletter, monthly, to keep you up to date on where we are and what we are doing.
In closing, we do have some challenges to overcome. I promise you that I will research and seek advice to help arrive at a decision with the citizens and businesses in mind. My door is open to you and I look forward to serving you as we build our future together.
Sincerely,
Dr. George A. Lauritson
Mayor of St. Robert

Tiger Typhoon Aquatic Center Season Opening will be May 23rd.

Golf season is here!
Stop by and visit with Jim Phillips and trade golfing tips. Spring Special: Buy one golf game and get one free!

May 9, Glow in the Dark Golf Tournament 6 p.m. St Robert Golf Course

Programs Offered by the City of St. Robert

Kids Golf Club - May, June, July - - Men's & Women's Golf Leagues - -
Golf lessons offered year round
For more information call 573-451-2625

May 25, 2015
City Hall offices will be closed in Observance of Memorial Day

Factory Connection #232 - New Location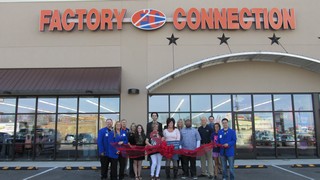 April 1, 2015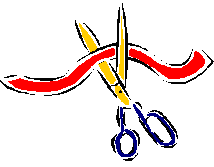 Realty Executives - Waynesville Location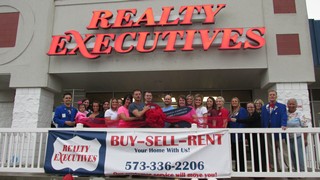 April 1, 2015
David Holbrook
320 Ichord Ave., Ste. X
Waynesville, MO 65583
(573) 336-2206
davidholbrook@realtyexecutives.com
www.leonardwoodhomes.com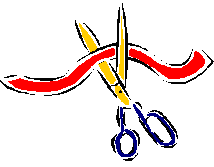 Scentsy Family (Scentsy/Velata) - Loretta Mask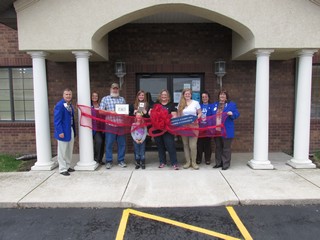 April 2, 2015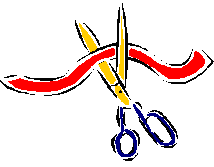 Fairfield Inn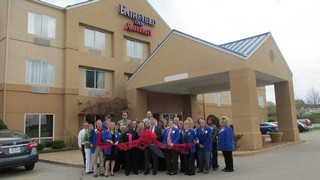 April 8, 2015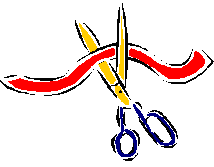 Arbonne Independent Consultant, Isabel Lambert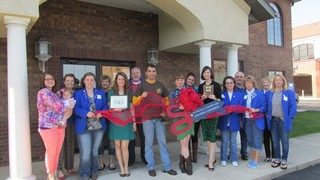 April 17, 2015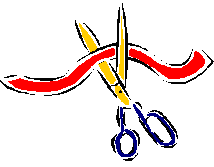 City of St. Robert I-44 Pedestrian Bridge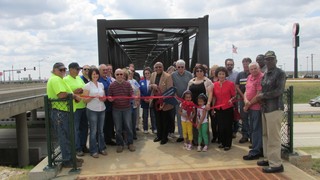 April 17, 2015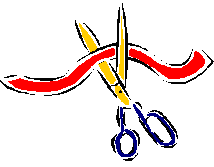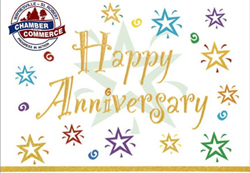 We would like to wish you a Happy Anniversary and acknowledge this celebration with a photo that will be featured on Facebook and our Weekly Update! Our goal in sharing this photo with the community is to acknowledge, promote, and bring visibility to our Chamber Members. Please contact us for a photo at 573-336-5121 or feel free to email us your own photo.
The following Chamber businesses are celebrating anniversaries in May.
Citizens Mortgage Company - 25th
Iberia DJ Service - 10th
Chamber Quarterly +1 Luncheon - May 13th at 11:30 a.m. at the Hampton Inn with Vidies Catering. Our sponsor will be the Free Women's Center. Please contact the Chamber Office to RSVP before 9:00 a.m. Tuesday, May 12th.
**Please note** The Chamber of Commerce is excited to have such a large number of its members attend monthly luncheons. Unfortunately, due to the large number of last minute Chamber luncheon attendees a policy has been put into place by the Chamber Board of Directors. This policy started in APRIL 2005; anyone who responds after the R.s.v.p. cut-off time (9:00 a.m. the Tuesday before the luncheon) or shows up without an R.s.v.p. may be charged an additional $10. If an R.s.v.p. is received and they do not attend the luncheon there may be a $10 charged for the meal. The decision was made to charge this amount to compensate our Chamber member restaurants for the last minute adjusts they must make to their menus.
Eggs & Issues - May 27th, the Waynesville-St. Robert Chamber welcomes State Senator Dan Brown, State Representative Steve Lynch, and State Representative Robert Ross to its annual Eggs and Issues Lunch at the Hampton Inn beginning at 11:30 a.m. This event, sponsored by CenturyLink, is one of the highlights of the year as our local State Senator and Representative report on the issues and challenges brought to the State of Missouri during its most recent session and answer questions from the audience. This is a Chamber members only event. There is no charge and the meal is being provided by CenturyLink and catered by Andy's 417. We still ask that you R.s.v.p. by calling the Chamber office at (573) 336-5121 or e-mailing chamber@wsrchamber.com by 9 a.m. May 22nd to reserve your seat at this 'must attend' event (the standing reservation list for Chamber luncheons does not apply to this event). If you are unable to attend without notifying the Chamber, you will be charged for the meal.
The June Newcomer Spotlight Business is: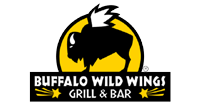 Fort Leonard Wood Command Orientation
56 bags were handed out in May.
Newcomer Materials are due to the Chamber Office by the 2nd Wednesday of each month. Newcomer Spotlight Businesses are selected randomly. You must be taking advantage of this benefit to be considered. If you are not currently participating in this FREE program, you should be!



Advertise as little or as often as you wish in the Waynesville-St. Robert Chamber "VOICE" Newsletter. Our Newsletter comes out once a month, and will include a hyperlink!

Banner Ad; Top of the Page Exclusive
$300 (for six months)
$500 (for twelve months)

Side Bar Banner Ad
$200 (for six months)
$350 (for twelve months)

Flier; PDF format
$50 (a month)

View More Advertising Opportunities
Chamber Board of Directors:
PRESIDENT - Phil Tackett
VICE PRESIDENT - Mike Freeman
TREASURER - Marsha Mercer

Brad Budolfson, Carrie Williamson, Dr. Chris Berger, Tracy McCord, Carey Heitman, Melissa Shelden, and Shawn Cordry
Chamber Staff:
EXECUTIVE DIRECTOR - Cecilia Murray
OFFICE MANAGER - Leanna Weathers
ADMINISTRATIVE ASSISTANT - Lisa Thomas
AMERICORPS VISTA - Kate Thomas