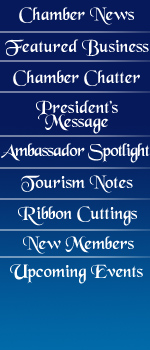 Eggs & Issues
The 2015 Eggs & Issues Luncheon was held on May 27th at the Hampton Inn. The Chamber would like to thank State Senator Dan Brown, State Representative Steve Lynch and State Representative Robert Ross who reported on the issues and challenges brought to the State of Missouri during its most recent session and answered questions from the audience. This year's Eggs & Issues luncheon was well attended. The Chamber would also like to thank CenturyLink for their sponsorship and for providing the meal catered by Andy's 417. Plan on attending the next Eggs & Issues in May 2016!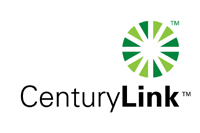 View pictures from the event.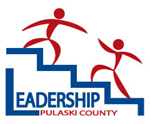 Leadership Pulaski County - Now Accepting Applications!
Leadership Pulaski County is a community based leadership program designed to identify, educate, and develop leaders. The goal of Leadership Pulaski County is to identify community leaders, expand the leadership potential of participants by increasing their knowledge of Pulaski County, as well as connect current and potential leaders by improving communication. Sessions will introduce participants to the different aspects of leadership within Pulaski County as well as develop an awareness of the importance of leadership to the community's growth and development. Participants will be provided the opportunity to network with individuals that represent many different aspects of the community including business, government, military, and volunteer organizations. Leadership Pulaski County is designed to develop, inspire, and motivate the leaders of Pulaski County.
Leadership Pulaski County program participants are selected from applications submitted to the selection committee based on merits through a highly competitive admissions process. Participants are expected to have established careers, demonstrate talent and leadership qualities, and participate in community activities. All participants must also demonstrate a personal commitment to serving the community, show potential for a significant role in the community in the future, and a willingness to commit the time and energy necessary to complete the program. The sponsoring organization or business must also fully support participation in Leadership Pulaski County.
Individuals from all aspects of Pulaski County are eligible to apply. The number of participants for each class is limited. All applications must be postmarked by June 5, 2015 to be considered for the 2015-2016 class.
Applications are now being accepted for the 2015-2016 Class of Leadership Pulaski County. Click the links below for more information.
Non-Profit Organization Scholarship Application
The Right Choice Scholarship 2015 Recipients
The Waynesville-St. Robert Chamber of Commerce is proud to announce the recipients of the 2015 Right Choice Scholarships: Brianna Bolin, Salenna Hedgepath, Kellsie Herrmann, and Catherine Pollman. Brianna will be attending Wyoming Catholic College, Salenna will attend Drake University in Iowa, Kellsie will be attending the William Jewell College in Missouri, and Catherine will attend the Missouri S&T.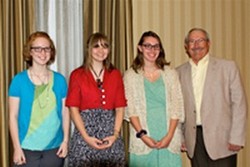 Brianna, Salenna (not pictured), Kellsie, and Catherine were recognized at the May Chamber Luncheon by Board President Phil Tackett.
Funds for the scholarship were raised at the Polar Meltdown Chili Cook-off event hosted by the Waynesville-St. Robert Chamber of Commerce in January 2015. Due to the generous donations from the People's Choice Award the Chamber was able to award four scholarships this year!
Applicants for this scholarship are required to clearly communicate their personal goals through a written essay. They must also exhibit those leadership skills and academic proficiency that would suggest a desire and ability to succeed at their next level of education.
The Waynesville-St. Robert Chamber of Commerce is pleased to announce that based on these students' current accomplishments they have fulfilled the requirements of this scholarship and were selected by the Waynesville-St. Robert Chamber of Commerce Board of Directors as the winners of its Right Choice Scholarship.
Community Minded Ambassadorial Scholarship 2015 Recipient
The Waynesville-St. Robert Chamber of Commerce Ambassadors Club is proud to announce the recipient of the Community Minded Ambassadorial Scholarship, Brent Hudson.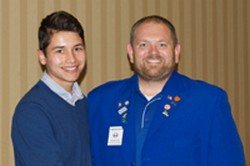 Brent was recognized at the May Chamber Luncheon by Ambassador President Adam Dye.
Applicants for this scholarship are required to clearly communicate the importance of giving back to the local community and community involvement. Leadership must also be demonstrated through the understanding of and participation in community involvement. Applicants must also exhibit leadership skills and academic proficiency that would suggest a desire and ability to succeed at their next level of education.
The Waynesville-St. Robert Chamber of Commerce Ambassadors Club is pleased to announce that based on Brent's current accomplishments he has fulfilled the requirements of this scholarship and was selected by the Waynesville-St. Robert Chamber of Commerce Ambassadors Club as the winner of its Community Minded Ambassadorial Scholarship. Brent will attend Missouri State University (MSU) in the fall.
Membership Social
The 2015 Membership Social will be July 30th at 6 p.m. at the Hampton Inn. Sponsoring this event is Citizens Mortgage Company with Market Basket providing the food. This annual membership social is a night of networking, fun and entertainment. The Bottle Auction will be held again this year, members are encouraged to donate wrapped bottles with unknown contents to be auctioned off. The money raised will help fund the Chamber's It's All Here shop local ad campaign including Shop Small Business Saturday. The cost to attend the Social is $15.00 per person. Please call the Chamber office at 573-336-5121 no later than 9:00 a.m. July 20th to make your reservations.
Chamber Now Accepting Veteran of the Year Award Nominations
The Waynesville - St. Robert Area Chamber of Commerce is preparing for its annual Veterans' Day Ceremony & Parade. From now until August 28, 2015 the Chamber of Commerce will be accepting nominations from Chamber members. A one-page letter outlining the candidate's qualifications and experience will comprise the formal nomination form along with a brief bio summary of the nominee and a digital photo.
The Veteran of the Year Award is meant to recognize a veteran from any rank from the Air Force, Army, Coast Guard, Marines and Navy with an honorable discharge. The individual must be a Pulaski County resident and has agreed to accept the award and be the Veterans' Day Ceremony & Parade Marshall on November 11, 2015.
Nomination forms are available at the Chamber office or can be downloaded here or by clicking on the image below. If you have any questions contact the Chamber office at 573-336-5121, or e-mail chamber@wsrchamber.com.
Operation Workforce Job Fair
Looking for a job? Looking for Employees? Then plan to attend. The Waynesville-St. Robert Chamber of Commerce presents the 11th Annual Operation Workforce Job Fair. Interviewing booths will be available for on-site employee/employer interviews.
This event will take place Thursday, August 27, 2015 at the The ARK Community and Sports Center from 10:00 a.m. to 2:00 p.m. with set up from 9:00 a.m to 10:00 a.m.
OPERATION WORKFORCE is a workforce recruitment program promoting the connection between employees and potential employers. For more information contact the Chamber office at (573) 336-5121.
Employers will need to fill out the form and submit it to the Chamber office by August 20th.
Chamber Business Showcase
On June 1st the Chamber Surprise Patrol visited two Chamber member businesses to recognize them as the Chamber Business Showcase member recognition program recipients for June. The June Business Showcase recipients are Walker Real Estate Team and Curves. The Surprise Patrol visited both businesses and dropped off a special sign that will be displayed throughout the month. Business Showcase recipients are drawn each month. The Surprise Patrol will be out again in July to recognize the next recipients.

Offer a discount or special offer to your business through the Chamber's Shop Local Key Tag.
Anyone with a Shop Local Key Tag can visit a participating business and receive a discount or take advantage of a special offer. Key Tags are FREE and available at all Chamber events as well as the Chamber office. Key Tags will be available during regular office hours at the Chamber office.

This program is open to any type of Chamber business including retail, restaurants, fitness, service businesses, or any business wishing to give a special promotion to residents. Your discount or special promotion needs to be good through December 31, 2015. Please fill out the form below with your discount or special offer to indicate that you are interested in participating in this program.
For more information about the Shop Local Key Tag Program visit www.keepitlocal.biz.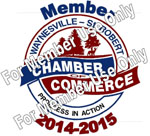 Chamber Membership E-Plaque
The 2014 -2015 Chamber Membership E- Plaque is now available to members. This plaque may be placed on your business web site or social media page to increase your credibility through the recognition of Chamber membership. E-mail info@wsrchamber.com for the web site code and instructions to add the new Chamber Membership E-plaque to your company web site.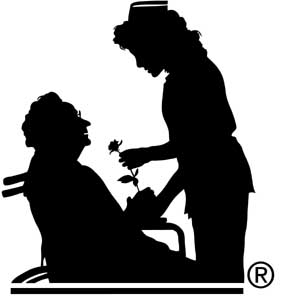 Life Care Center of Waynesville
Life Care Centers of Waynesville's mission is the commitment to being a premier provider of long-term health care. It is our desire to be the facility of choice in our community. Our programs, services and facilities are designed and operated with superior quality in order to satisfy the needs of our customers.
Focusing on inpatient and outpatient rehabilitation with 24-hour skilled nursing care, Life Care Center of Waynesville (LCCW) is the only skilled nursing facility in the area with a dedicated, secured Alzheimer's and dementia care unit. We offer short-term rehab to home suites and a comprehensive array of amenities that includes wireless internet, cable television, in-house beauty shop, and an always available menu option in addition to our home-cooked meals. Our facility also provides complimentary transportation to and from doctor visits and other necessary appointments.
In addition to our comprehensive skilled nursing services provided by professional licensed and registered nurses, LCCW focuses on physical, occupational and speech therapies on an inpatient and outpatient basis. Our facility features state-of-the-art equipment and an in-house team of therapists and nurses. Our skilled nursing services include diabetic management, IV therapy, stoke care, chronic pain management, and other specialty nursing services.
Rehabilitation services programs concentrate on achieving positive outcomes for both our inpatients and outpatient clients. Our therapists provide specialized care for stroke rehabilitation, orthopedic rehabilitation program, and lymphedema therapy. The rehab department offers a Safe Transitions program (a community re-entry program) which features a personalized home evaluation process to ensure the best outcome when returning to home.
An integral part of our service is to be available when our customers need us most. The LCCW team is available 24-hours a day to assist families and facilitate admissions. We partner with a number of professional providers to ensure we are meeting resident and patient needs. Some provider partnerships include physician services, laboratory services, podiatry, dental care, optometry, hospice services, and radiology. We also sponsor a community Alzheimer's Support Group that welcomes anyone struggling with coping with the effects of this devastating disease.
For more information or to learn more about our services, we invite you to visit the facility and meet our leadership team and our team of skilled health care professionals. Life Care Center of Waynesville is located at 700 Birch Lane in Waynesville. You can reach our team by calling 573-774-6456. Or you can visit us online by going to the Life Care Centers of America website at lcca.com and taking a virtual tour of our facility.


Hello to One and All!
I hope everyone had a great Memorial Day Weekend as we remember those that gave the ultimate sacrifice to protect the Freedoms that we enjoy today. I was honored to lay a wreath at two cemeteries and attended the ceremony at the Veterans' Cemetery. It was a busy but a great day to pause and remember.
On 27 May, we had our annual Eggs and Issues luncheon. The latest issues concerning our state legislature was provided by Senator Dan Brown, Representative Steve Lynch and Representative Robert Ross. Lots of information was provided to a large group of attendees. Thanks to them for what they do for our region in Jefferson City. The event was hosted by Fort Wood Hotels, sponsored by Century Link and catered by Andy's 417. Thanks to these folks for making this another great event.
With Memorial Day behind us, we begin the Summer season. Summer is always a busy time of year for everyone including the Chamber. Stay involved in the local area. Perhaps even plan a weekend that involves exploring our area. There are so many things to do from outdoor events, a great aquatic park, museums, and shopping or just enjoying many of our fine restaurants.

You can find almost everything you need from our Chamber members that have their businesses located in our Community. Dollars you spend locally stay local, which allows the Community to continue to grow and prosper. The quality of goods and services that are available in our Community cannot be beat anywhere in the State.
So Remember---Shop Local-It's All Here!
As always, I ask each of you to make a difference and stay active in the community and continue to work as a Team. It is going to take a Team approach and effort for us to be successful in the coming months and years. As we continue to move forward in 2015, we need to stand united in our community endeavors, whether that is in business, volunteer work, support of this area and the military.
As always please feel free to contact me if the Chamber can be of any assistance to you.

Phil Tackett
President
philiptackett@embarqmail.com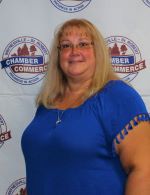 Summer has arrived! As everyone starts making vacation plans be sure to mark your calendars for our Membership Social on July 30th at the Hampton Inn. If you are looking for employees be sure to register for a free booth at this year's Job Fair in August. This year's Community Pride Night has been set for October 2nd in conjunction with the Waynesville High School Homecoming. This is going to be a memorable day and be on the lookout for more details.
The Chamber is excited to announce that Salenna Hedgepath is our Summer VISTA Associate. We are blessed to have such talent in the office to help with several programs and projects. She will be attending upcoming events so be sure to say hi.
The Chamber staff will be contacting members to find out the date of your Business Anniversary. We want to recognize your accomplishments so be sure to get back with us. Also take time to download the free smart phone MyChamberApp. It is an essential tool to provide all our member contact information at your fingertips.

If you have any questions or concerns please give me a call at 573-336-5121.

Cecilia Murray, IOM
Executive Director
chamberdirector@wsrchamber.com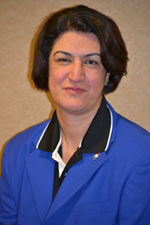 Molly Maxwell-Stribling
Leadership Pulaski County from an Ambassadors point of view
The Waynesville-St. Robert Chamber of Commerce and the Ambassadors Club are excited to announce the upcoming 4th class enrollment for Leadership Pulaski County (LPC). LPC is a community based leadership program designed to identify, educate and develop leaders. The goal of LPC is to identify community leaders, expand leadership potential of participants by increasing their knowledge of Pulaski County, as well as connect current and potential leaders by improving communication.
As an Ambassador, Business leader, community member, and graduate of the 1st class from LPC, I know for a fact that this program works and is an important component in preparing community leaders to reach their fullest potential. There is no other program available in this area that actually brings together participants from local businesses, non profit organizations, government entities and military groups and provides the opportunities to network with a great bunch of people in your own class while also providing specific tools and training needed to become better leaders and better community members.
I enrolled in the Inaugural LPC class of 2012-2013 because I knew that participating in this program would give me the foundation and the knowledge that I needed to become not only a better leader but a better follower. Having moved to Waynesville-St Robert from "somewhere else" I wanted to make sure that I fully educated myself on all things state, city, and Pulaski County related in order to find the right fit for myself and my family and find the right people that I could follow and work alongside to be successful in my career as a General Manager at a local hotel.
Ultimately, I got to make a lot of new friends in my fellow classmates, build better relationships with local organizations that we visited, gained a better understanding of how the military and government entities operated, and best of all…got to serve a local organization doing great volunteer work in my own community. I highly recommend LPC to any and all persons who are looking to help themselves and their communities continue to grow onwards and upwards.
For more information contact the Chamber at 573-336-5121 or info@wsrchamber.com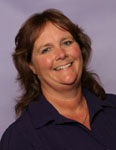 As the official travel season begins, be sure to stock up on information at your businesses! The Visitors Center offers; The official Pulaski County Visitors Guide, Good TImes Guide, Phone application, Antique & Sweet Trail, Driving tours of Route 66, Frisco Railroad and Historic Fort Leonard Wood, Veterans Memorial Tour, Waynesville Down Town Walking Tour and a Progressive Dine Around program. New brochures include Photography Trail, Walking & Hiking Trails, Trout Fishing in Pulaski County and the Access for Everyone (ADA accessible attractions and activities). The new PulaskiCountyUSA tourist maps are available. These are tear sheet maps that note all the attractions around the county and we have been working on the various tours and trails that will be featured on Pocket Sites, a new phone application.
May 27th kicks off the summer season and the Visitors Center is open 7 days a week; Monday-Friday 8am-5pm, Saturdays and Sundays 9 p.m.-3 p.m. Come by and see us! We have plenty of information on local attractions as well as brochures on things to do throughout Missouri.
June 20th is an action packed day in Pulaski County USA! The day starts off early with the Marine Volkslauf, the USO Motorcycle ride, Route 66 Freedom Fest and Rockapalooza. While you are out enjoying all these great events, be sure to watch for the Great American Race that will be driving along Pulaski's 33 miles of Route 66. This year the 9 day event follows Historic Route 66 from Kirkwood Mo to Santa Monica, CA. The Great Race is an antique, vintage, and collector car competitive controlled-speed endurance road rally on public highways. It is not a test of top speed. It is a test of a driver/navigator team's ability to follow precise course instructions and the car's (and team's) ability to endure on a cross-country trip. The course instructions require the competing teams to drive at or below the posted speed limits at all times. There are 100 teams from across the globe, watch for cars such as the 1915 Hudson 6-4019, 70 Jaguar XKE and 1927 Bugatti Tribute! For more information about the Great American Race visit www.greatrace.com. Also note if you enjoy antique cars the following weekend is the 2-day Cave state Cruisers car show. June also brings the Pulaski County Fair - June 17th-20th and the Tri County Fair June 23-27.

Coming up in July is the National Speleological Society 2015 Convention (#NSS2015) Caver's from all over the world will spend Jul 13-17 attending over 50 seminars, field and research trips. Partners are joining in on this opportunity to market and are offering extended hours and opportunities. The Route 66 Courthouse, Old Stagecoach Stop and Frisco Museum's are opening Tuesday and Thursday. The Route 66 Courthouse Museum is offering a BYOL (Bring Your Own Light) head lamp tour beginning at 7pm on Tuesday. COPS Paranormal Investigation is holding a special night at the Talbot House Tuesday-Thursday. Everyone is invited to attend, with special rates for convention attendees. Check out the PulaskiCountyUSA.com calendar of events for details.
June 5th is the last date for tourism related business to update or add their listing for inclusion in the 2016 Missouri Travel Guide which is produced by the Missouri Division of Tourism. This is a complimentary marketing opportunity. Listings may be added or updated at anytime for the website listing.
Laura Huffman has been the leader in bringing the Pulaski County Quilt Guild and Pulaski County Historic Society together to develop a quilt trail since June of 2014. The newly formed organization, Ozark Quit Trail, has filed for their 501C3 and approved their logo. This will be an added tourism element to Pulaski County opening up opportunities throughout the county to develop attractions and activities to this niche market.
Making it a great day!

Beth Wiles, CDME
Executive Director
Pulaski County Tourism Bureau
137 St. Robert Blvd. Suite A
St. Robert, MO 65584
(877) 858-8687 Toll-free
(573) 336-6355 Ext. 104
(573) 336-2985 Fax
bethw@pulaskicountyusa.com
VisitPulaskiCounty.org
When business and industry are looking at communities there are several factors used to select a community. The two most frequently asked questions are: What available sites and buildings exist in your community and what is the skill level of your workforce.
The Pulaski County Growth Alliance maintains on their web page available buildings and sites. This information is entered on a system called Location One, a regional web site that hosts buildings and sites in several Midwest states. There is no charge to have a building or site listed on Location One.
Location One is looked at by site selectors for business and industry. If you have a site or building to lease or sale contact me and I will post.
The Pulaski County Growth Alliance is also working on the certification of the labor force in Pulaski County. In July 2014 an application was submitted for Pulaski County to be a Work Ready Community. To obtain certification goals were set by the National Career Readiness Organization. The unit of measurement for skill level is done by use of American Career Testing (ACT). The assessment is based on three areas, applied mathematics locating information, and reading information.
The assessment has four levels of proficiency: Platinum, Gold, Silver, and Bronze. The ACT NCRC is widely used by employers nationwide. Employers and human resource professionals use ACT NCRC as a tool for selection of hiring, training, or promotion decisions. If you are an employer the Pulaski County Growth Alliance needs your help. As part of the certification process we need 43 employers to recognize this program. Please go to web site http://workreadycommunities.org/business/form. This will take about one minute of your time. As we look to diversify our economic base this certification is extremely important.

Wayne Morgan
Executive Director
137 St. Robert Blvd. Suite B
St. Robert, MO 65584
573-336-2123
573-434-2304 cell
director@pulaskicountymo.com
www.pulaskicountymo.com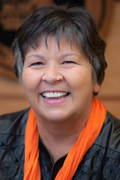 From the Banks of the Roubidoux!
Dear Citizens:
The new City Council has been seated in Waynesville and the first agenda was full of projects for the coming year. We have seated the following new members to the Council: Alan Clark from Ward 3, Anne Roach from Ward 2, and Kitty McKelvey from Ward 1. Mike France returns representing Ward 4 and was elected Mayor pro Tem.
Last month the City received notice that our S & P Bond Rating is stable at an "A". This is great news for the City, as we have several bond issues and finance packages that support the many infrastructure projects we are working on in the City and this helps to keep our interest rates lower. A rating of "A" for a city of our population is an achievement and we will work hard to maintain that rating.
We also have received positive information from the Department of Natural Resources concerning a recent inspection of our Waste Water Plant. We are proud to report that our plant has passed all tests and exceeded all of the factors that are measured in water quality standards for Missouri. The multi-million dollar investment in our Waste Water Plant several years ago continues to pay dividends to the citizens by improving the water quality in the Roubidoux Creek.
The City approved an agreement with Fort Leonard Wood to provide animal shelter services on post. This partnership is an important step in creating more cost saving programs for the Department of Defense and helps in the continuing positive relationship with our neighbor. And with the recent agreement between St. Robert and Waynesville, the Waynesville Animal Shelter will now be home to the entire community's animal care.
The Council has approved plans to name the drive to the new Municipal Center in honor of Councilwoman Diana Stanford. Stanford Drive will be unveiled at a later date. Plans were also adopted to name the new streets in the Industrial Park after the communities which were displaced in 1940-41 with the building of Fort Leonard Wood. The main street will be Tribune, with adjacent streets named Bloodland, Wharton, Cookville and Palace.
The flood mitigation work in Mitchell Creek continues. With permission from the Corps of Engineers the City began removing debris, trees, limbs and trash from the area. Of the 71 property owners along the creek, 23 owners have given permission to work along their property lines, which means we aren't able to access all areas of the creek bed. Workers have removed 320 tons of debris, gravel, fallen trees and have stabilized the bank in key areas. Workers have removed a garage that had washed downstream and lodged in a channel of the creek. The City has performed over $20,000 in equipment, labor and materials and we will continue to work on this important issue, as we are able.
Remember Freedom Fest on June 20 on the Square. The USO Freedom Riders will arrive around 1:30 and it is always a sight to see. We continue to plan for a Trail of Tears dedication on June 19th at 9:00 am in Laughlin Park. The Cherokee "Remember the Removal" Bike Riders should be present for the ceremony.
We also plan a dedication for the Roubidoux Park Stage on July 11th , from 3-5 in the afternoon, with a "Jazz in the Park" celebration, featuring the Army Band and the WHS Jazz Band. Watch for details. Remember to shop local! Have a great end of the school year!
From the Banks of the Roubidoux!

Luge Hardman
Mayor of Waynesville

Tiger Typhoon Aquatic Center is now open for the summer season. Private party rentals available 7-9 p.m. Please call 573-451-2625 for more information on hours, prices, and reservations
The 1st Annual Poker Run is May 30th at 9 a.m., proceeds to benefit St. Robert/Waynesville Parks. POC Kevin Curtis 573-842-8766 or James Felix 573-855-6145

The Pulaski County Fair will be at the St. Robert Community Center from June 17 –20.
Golf news: Summer golf league is June 15th to September 15th at 6 p.m at the St. Robert Municipal Golf Course beginning June 18th. *No specific game days, but you will have to play one round of golf per week. Total of 14 rounds. Cost is $10.00 per player, per week/round *total of $140; format: 9 holes, 1 hour play time. There will be an End of League Tournament with BBQ. June Golf Special: Buy one get one FREE. Speed Golf is June 27th, for more information please call Jim Phillips at 573-451-2000 ext. 1306 or stop by the Club House at 140 Duffer Lane.
On May 1st, the Cities of St. Robert and Waynesville combined their Animal Control Services to better serve both communities. As of May 1st, all dogs caught running at large or turned in as lost, will be housed at the Waynesville/St. Robert Animal Shelter located at 1502 Ousley Rd., next to the 911 communications center. Hours of operations will be Monday-Friday, 8 am-6 pm and Saturday, 1 pm-5 pm, the shelter is closed Sundays and Holidays. Citizens of St. Robert and Waynesville can continue to report animal control calls through their respective Police Departments or call Animal Control Officers directly at the shelter, 573-774-6509. Citizens wishing to report non-threatening dogs running at large after hours can call the shelter and leave a message. Citizens reporting dangerous/aggressive dogs after hours need to contact their Police Department.
Council meetings will be held on the first and third Tuesdays of every month now instead of Mondays. Meetings will still take place at 5 p.m.in the Council Chambers located inside the St. Robert Municipal Center. For any questions about Council meetings please call the City Clerk at 573-451-3301. JUNE 2015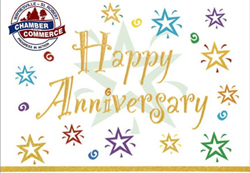 We would like to wish you a Happy Anniversary and acknowledge this celebration with a photo that will be featured on Facebook and our Weekly Update! Our goal in sharing this photo with the community is to acknowledge, promote, and bring visibility to our Chamber Members. Please contact us for a photo at 573-336-5121 or feel free to email us your own photo.
The following Chamber businesses are celebrating anniversaries in June.
Hogan Land Title of Pulaski County - 10th
Liberty Lodge - 5th
Ribbon Cutting for Old Towne Antiques & Eatery - June 2nd at 1 p.m. for a re-grand opening at 401 Schofer St. in Rolla.
Chamber Luncheon - June 10th at 11:45 a.m. at El Jimador. Our sponsor will be Life Care Center of Waynesville. Please contact the Chamber Office to RSVP before 9:00 a.m. Tuesday, June 9th. There is limited seating, a waiting list will be started once the limit has been met.
**Please note** The Chamber of Commerce is excited to have such a large number of its members attend monthly luncheons. Unfortunately, due to the large number of last minute Chamber luncheon attendees a policy has been put into place by the Chamber Board of Directors. This policy started in APRIL 2005; anyone who responds after the R.s.v.p. cut-off time (9:00 a.m. the Tuesday before the luncheon) or shows up without an R.s.v.p. may be charged an additional $10. If an R.s.v.p. is received and they do not attend the luncheon there may be a $10 charged for the meal. The decision was made to charge this amount to compensate our Chamber member restaurants for the last minute adjusts they must make to their menus.
Ribbon Cutting for Sisters Helping Sisters Successfully Succeed (S.H.S.S.S.) - June 11th at Noon at the Chamber office, 137 St. Robert Blvd., Ste. B.
Ribbon Cutting for Janet's Wish - June 12th at 9 a.m. at the Chamber office, 137 St. Robert Blvd., Ste. B.
Ribbon Cutting for Ashby's Covenant Insurance Agency - June 16th at 11 a.m. at 304 W. James Blvd., St. James.
The June Newcomer Spotlight Business is: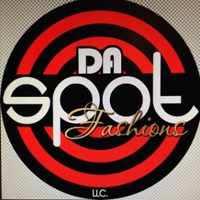 Fort Leonard Wood Command Orientation
81 bags were handed out in May.
Newcomer Materials are due to the Chamber Office by the 2nd Wednesday of each month. Newcomer Spotlight Businesses are selected randomly. You must be taking advantage of this benefit to be considered. If you are not currently participating in this FREE program, you should be!



Advertise as little or as often as you wish in the Waynesville-St. Robert Chamber "VOICE" Newsletter. Our Newsletter comes out once a month, and will include a hyperlink!

Banner Ad; Top of the Page Exclusive
$300 (for six months)
$500 (for twelve months)

Side Bar Banner Ad
$200 (for six months)
$350 (for twelve months)

Flier; PDF format
$50 (a month)

View More Advertising Opportunities
Chamber Board of Directors:
PRESIDENT - Phil Tackett
VICE PRESIDENT - Mike Freeman
TREASURER - Marsha Mercer

Brad Budolfson, Carrie Williamson, Dr. Chris Berger, Tracy McCord, Carey Heitman, Melissa Shelden, and Shawn Cordry
Chamber Staff:
EXECUTIVE DIRECTOR - Cecilia Murray
OFFICE MANAGER - Leanna Weathers
ADMINISTRATIVE ASSISTANT - Lisa Thomas
AMERICORPS VISTA - Kate Thomas