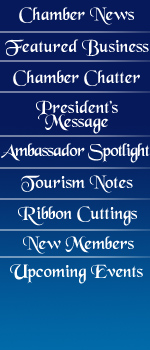 Let Us Count the Ways the Chamber helped YOU this past year!
9,930 Newsletters Distributed and 2,849 Views Online
43,447 Weekly Updates Distributed and 8,016 Views Online
30,185 Web site Visits*
662 Welcome Packets Distributed**
2,179 Member Referrals
78% Member Retention Rate for 2014-2015
Chamber Represents 6,257 Employees
51% of the Businesses in Waynesville-St. Robert are Chamber Members
51 New Members
38 Ribbon Cuttings
Chamber held 66 Events with 2,903 in Attendance and 4,749 Pictures Taken

That's a total of over 111,300 ways!
We thank you for helping us!
2,803.75 Volunteer hours given that equal $59,383.43
* Web stats are July 2014-June 2015 and represent unique user visits
** 550 distributed at Command Orientation and 112 in office.
2015 Ambassador Club Day!
June 22nd was proclaimed as Waynesville-St. Robert Chamber of Commerce Ambassador Club Day. This is a special day to acknowledge the efforts of these volunteers and to thank them for their work in and support of the community. The Chamber Staff and AmeriCorps VISTA Associate visited the each of the Ambassadors on Friday, June 19th to thank them for the work they do to help make the Waynesville-St. Robert community a great place to live, shop, and play. Click here to view photos and video of the day's adventure.
Membership Social
The 2015 Membership Social will be July 30th at 6 p.m. at the Hampton Inn. Sponsoring this event is Citizens Mortgage Company with Market Basket providing the food. This annual membership social is a night of networking, fun and entertainment. The Bottle Auction will be held again this year, members are encouraged to donate wrapped bottles with unknown contents to be auctioned off. The money raised will help fund the Chamber's It's All Here shop local ad campaign including Shop Small Business Saturday. Donations are due by July 24th. The cost to attend the Social is $15.00 per person. Please call the Chamber office at 573-336-5121 no later than 9:00 a.m. July 20th to make your reservations.
Chamber Now Accepting Veteran of the Year Award Nominations
The Waynesville - St. Robert Area Chamber of Commerce is preparing for its annual Veterans' Day Ceremony & Parade. From now until August 28, 2015 the Chamber of Commerce will be accepting nominations from Chamber members. A one-page letter outlining the candidate's qualifications and experience will comprise the formal nomination form along with a brief bio summary of the nominee and a digital photo.
The Veteran of the Year Award is meant to recognize a veteran from any rank from the Air Force, Army, Coast Guard, Marines and Navy with an honorable discharge. The individual must be a Pulaski County resident and has agreed to accept the award and be the Veterans' Day Ceremony & Parade Marshall on November 11, 2015.
Nomination forms are available at the Chamber office or can be downloaded here or by clicking on the image below. If you have any questions contact the Chamber office at 573-336-5121, or e-mail chamber@wsrchamber.com.
Operation Workforce Job Fair
Looking for a job? Looking for Employees? Then plan to attend. The Waynesville-St. Robert Chamber of Commerce presents the 11th Annual Operation Workforce Job Fair. Interviewing booths will be available for on-site employee/employer interviews.
This event will take place Thursday, August 27, 2015 at the The ARK Community and Sports Center from 10:00 a.m. to 2:00 p.m. with set up from 9:00 a.m. to 10:00 a.m.
OPERATION WORKFORCE is a workforce recruitment program promoting the connection between employees and potential employers. For more information contact the Chamber office at (573) 336-5121.
Employers will need to fill out the form and submit it to the Chamber office by August 20th.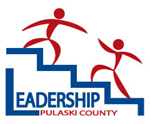 Leadership Pulaski County
The Leadership Pulaski County Program applications were received and processed. Letters of acceptance were mailed at the end of June. The 2015-2016 class will begin in September. Limited sponsorships are still available. If you are interested in contributing to the building of community leaders by becoming a 2015-2016 Leadership Pulaski County sponsor contact the Chamber office at 573-336-5121 or email info@wsrchamber.com.
Chamber Business Showcase
On July 1st the Chamber Surprise Patrol visited two Chamber member businesses to recognize them as the Chamber Business Showcase member recognition program recipients for July. The July Business Showcase recipients are Colton's Steakhouse - St. Robert and Ogle Chiropractic and Rehab. The Surprise Patrol visited both businesses and dropped off a special sign that will be displayed throughout the month. Business Showcase recipients are drawn each month. The Surprise Patrol will be out again in August to recognize the next recipients.
2015 - 2016 Sponsorship Opportunities
Click here for information on 2015 - 2016 Sponsorship Opportunities. For more information on any Chamber event contact the Chamber office at 573-336-5121 or email chamber@wsrchamber.com.

Offer a discount or special offer to your business through the Chamber's Shop Local Key Tag.
Anyone with a Shop Local Key Tag can visit a participating business and receive a discount or take advantage of a special offer. Key Tags are FREE and available at all Chamber events as well as the Chamber office. Key Tags will be available during regular office hours at the Chamber office.

This program is open to any type of Chamber business including retail, restaurants, fitness, service businesses, or any business wishing to give a special promotion to residents. Please fill out the form below with your discount or special offer to indicate that you are interested in participating in this program.
For more information about the Shop Local Key Tag Program visit www.keepitlocal.biz.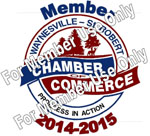 Chamber Membership E-Plaque
The 2014 -2015 Chamber Membership E- Plaque is now available to members. This plaque may be placed on your business web site or social media page to increase your credibility through the recognition of Chamber membership. E-mail info@wsrchamber.com for the web site code and instructions to add the new Chamber Membership E-plaque to your company web site.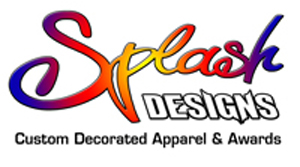 Splash Designs is an established leader in the custom screen printing and embroidery industry, who has provided thousands of customized garments to a variety of organizations including military, local and national businesses, teams, schools, churches and individuals for over 35 years.
Not only are we the local go to business for garment decoration, we also provide high quality custom awards, banners and decals, promotional products to help brand your business as well all over sublimated shirts.
We pride ourselves on our team of employees who work together to deliver products and services that exceed your expectations. Each and every day we strive to provide the highest level of customer service to our patrons.

Hello to One and All!
With June now behind us, we have begun the summer season. Summer is always a busy time of year for everyone including the Chamber. Stay involved in the local area. Perhaps even plan a weekend that involves exploring our area. There are so many things to do from outdoor events, a great aquatic park, museums, and shopping or just enjoying many of our fine restaurants.
You can find almost everything you need from our Chamber members that have their businesses located in our Community. Dollars you spend locally stay local, which allows the Community to continue to grow and prosper. The quality of goods and services that are available in our Community cannot be beat anywhere in the State.
So Remember---Shop Local-It's All Here!
As always, I ask each of you to make a difference and stay active in the community and continue to work as a Team. It is going to take a Team approach and effort for us to be successful in the coming months and years. As we continue to move forward in 2015, we need to stand united in our community endeavors, whether that is in business, volunteer work, support of this area and the military.
This will be my last article as your Chamber President. However, I am excited about the coming year for the Waynesville-St. Robert Chamber of Commerce. As of the end of this month, Mike Freeman will become the new president. This is in accordance with Chamber by-laws. Mike will continue the great success our chamber is experiencing. I will still be a board member and will assist Mike in all our endeavors. I want to express my appreciation to the Chamber Board of Directors, the Chamber staff, and to all our Chamber members who have made this past year a very rewarding one for me personally and professionally. All of you have left your mark and continue to make this a great community in which to live and work.
As your new President for the next year, Mike will continue the tradition of our Chamber to coordinate the efforts of commerce, industry and the professions in maintaining and strengthening a sound and healthy business climate in the Waynesville-St. Robert area. I will always promote the theme of shop local and support your chamber members. Our area has a lot to offer, we as Chamber members just need to continue to get the message out. I look forward to working with all of you and please feel free to contact me with any suggestions. As we approach the 4th of July holiday weekend, God bless the USA and God bless each of you.
Moving forward, United!
Phil Tackett
President
philiptackett@embarqmail.com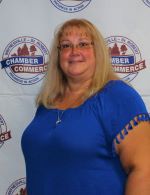 The Membership Social is fast approaching on July 30th, be sure to get your R.S.V.P. in now for this night of networking. We will also say farewell to Board members Marsha Mercer, Brad Budolfson, Tracy McCord and Carey Heitman; as well as welcome Alana Hancock, Deborah Baker, Janel Rowell and Josh Deavours to the Board. Be sure to attend this fun social! Also please provide us a donation for the bottle auction with all of the funds going to the Shop Local ad campaign.
The annual membership invoices have been sent out and are due by August 1st. We would like to thank everyone for their continued support. If you have not had the opportunity to get involved in a committee, attend an event or network with other members please make it a goal to do so in the next year. It will be a valuable experience for you and your business. This is your Chamber so get involved and make a difference. We included the sponsorship form to help you prepare your budget for the coming year. If you send your form back in with your membership dues you will not receive a call from the staff on sponsorships! Be sure to also return your update form with any changes to your account information. This helps us keep your listing on our web site and MyChamberApp up to date. Our database now allows you to log in securely to your account to make a payment or make changes to your information.
We are preparing for the Regional Job Fair on August 27th and if you would like a "free" booth send us your registration form. This is an opportunity to collect resumes or even interview candidates.
I hope everyone has a safe and exciting 4th of July. If you have any questions or concerns please give me a call at 573-336-5121.

Cecilia Murray, IOM
Executive Director
chamberdirector@wsrchamber.com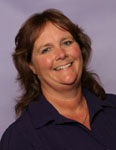 Partnering. Networking. Referrals. We hear those three words all the time, yet are we all using these opportunities to the fullest, each and every day? Partnering strengthens us. Networking strengthens us. And yes, referring strengthens us in everything we do.
I visit with many people from all around the world. Every destination is unique in its own right. Each destination has a beauty of its own. But one key comment that tourists make about destinations they visit is how nice the people are at destinations. They are made to feel welcome. They appreciate help and guidance and they appreciate seeing community members work together. If we all keep in mind and set our end goal of satisfying the needs of our visitors, we all benefit; Pride in helping others, success in our business, and community growth. Start watching and acting on opportunities for you to partner, network and refer.
Travel Deals - This program is offered by the Pulaski County Tourism Bureau and is launched through the PulaskiCountyUSA.com website and promoted through our various marketing campaigns. Offer a Travel Deal for your business as a standalone, or partner with complimenting businesses to offer an exciting travel package.
#NSS2015 - The National Speleological Society Convention is July 14-17. Cavers; professionals and enthusiasts from around the world will be in Pulaski County. Welcome this group with "Caver Specials" and welcome signs. Simple messages such as "Welcome Caver's", "Welcome #NSS2015" are all perfect messages to display and tweet. As you meet these spelunkers thank them. I can tell you from experience, when they head back home they will tell others about their stay and they will talk about this conference for years to come.
Save the Date:
July 22 - "The Road Ahead" Workshop, presented by Route 66: The Road Ahead Initiative and the National Park Service, Route 66 Corridor Preservation Program. Anyone with an interest in Route 66 be it enthusiasts or business owners, you will find this discussion and opportunity of benefit.

Making it a great day!

Beth Wiles, CDME
Executive Director
Pulaski County Tourism Bureau
137 St. Robert Blvd. Suite A
St. Robert, MO 65584
(877) 858-8687 Toll-free
(573) 336-6355 Ext. 104
(573) 336-2985 Fax
bethw@pulaskicountyusa.com
VisitPulaskiCounty.org
The Spec Building Project has received the executed grant agreement dated June 17, 2015. This means we are able to start the building design and bid phase. We will meet with Missouri Department of Economic Development officials Tuesday, June 30.
This project started October 24, 2012 with a public hearing to determine community support. I then filed an application with the Missouri Department of Economic Development for a Community Development Block Grant to construct a Spec Building on April 15, 2013. On July 18,2013 the Department of Economic Development gave preliminary approval with the following requirements.
1. Environmental Review to be completed
2. Pulaski County Growth Alliance officers to execute a Term Loan Agreement, Term Note and all related loan documentation as required by the program guidelines.
3. An irrevocable letter of credit from a federally insured financial institution as collateral for the loan
4. Expenditures not before the completion of steps 1,2,&3
5. The buyer or lessee of this building must create 34 new jobs
6. The Loan will be payable upon sale or lease of the building or 60 months
The environmental review was complete and released on September 24, 2014. This was a huge task and reams of paper (maybe a tree) were used to complete the environmental report. The environmental report was completed by the City of Waynesville staff. Bruce Harrill and Sandy Willis worked countless hours to see the completion.
The letter of credit was issued April 16, 2015 with Mike Dunbar President / CEO of Security Bank of Pulaski County signature. This letter of credit was a joint effort of the following; Security Bank, Hawthorn Bank, Mid America Bank & Trust Co., First State Bank, Bank of Iberia, and the City of Waynesville.
The next phase of this project will be the exciting part as we design, build, and market the facility. I expect to break ground this fall and have a 20,000 sq. ft. industrial building expandable to 40,000 sq. ft. Pulaski County has missed several proposed projects for the lack of industrial properties. This spec building will be another tool to diversify Pulaski County's economy.

Wayne Morgan
Executive Director
137 St. Robert Blvd. Suite B
St. Robert, MO 65584
573-336-2123
573-434-2304 cell
director@pulaskicountymo.com
www.pulaskicountymo.com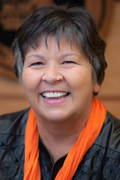 From the Banks of the Roubidoux!
Dear Citizens:
The rain has stopped and hopefully, we will have some time to dry out. June has been one of the busiest months for the City this year. On June 19th, the City hosted an official dedication and opening of the Roubidoux Springs Cherokee Encampment site on the National Historic Trail. The City unveiled National Park Signage at the Roubidoux Bridge and welcomed many dignitaries to Waynesville for a moving ceremony. We also hosted the Remember the Removal Bike Riders as they re-traced the steps of their ancestors on the Trail of Tears.
On Saturday, June 20th, Freedom Fest was the site of hundreds of visitors to Waynesville's downtown square, as we welcomed the USO Freedom Riders, the "Great American Race" and the Texas 4000 bicyclists. It was a great patriotic day. The Route 66 Fest Committee and Lone Oak Printing also, unveiled their Veterans' Banners project, as they displayed local veterans' photos and service on our light poles. This will be a continuing project and you can contact Lone Oak to get on the list. And on June 27 and 28, the Cave State Cruisers will be hosting their annual classic car show in the Roubidoux Park.
July is shaping up to be even busier for the City. July 6th sees the opening of the Waynesville Medical Plaza, along G. W. Lane Street. An official grand opening will be planned for August. The Roubidoux Park Stage will be dedicated with a "Music in the Park" event on July 11th, from 1:00 pm to 3:00 pm. A plaque thanking the Dial family for their generous donation will be unveiled.
The week of July 13-17 the National Speleological Society arrives in Waynesville with over 1000 participants, as they investigate and learn about Missouri caves. The Pulaski County Tourism Bureau has been active in securing this event for the area. The Shrine Club will host many of the campers and the WHS campus will support the seminars and events.
And rounding out the month, July 24th, the YMCA's Field of Dreams will highlight the Old Settlers' Day event of July 25th in the Roubidoux Park. This year's event will be dedicated to long time supporter and original founder of Old Settlers' Day, the late Councilwoman Diana Stanford.
Without the wonderful employees of the City, many of these events would not be possible and I wanted to take a moment this month to tell them all how much they are appreciated. Dedication, pride and effort are never lacking with this group and I know that I can always count on them to do their best and represent the City well. If you get a chance, say thanks to our many employees. You rock!
Remember to shop local and enjoy the summer months. Stay safe!

Luge Hardman
Mayor of Waynesville

Mark your Calendars
July 3, 2015: City Hall offices will be closed to Observe Independence Day
July 31, 2015: City Hall offices will be closed at 11 am.

With the 4th of July around the corner, the City of St. Robert would like to remind all citizens of our regulations on fireworks. The selling periods are the 20th of June through the 10th of July each year. The discharging of fireworks is allowed from June 20th until July 5th. It is prohibited to discharge all firecrackers, caps, and all fireworks of all kinds and description in the City of St. Robert during the hours of 11:00 P.M. to 8:00 A.M. Section 200.690 Firecrackers, Fireworks - Regulations. [Ord. No. 265 §§1 - 5, 2-24-1986; Ord. No. 2342 §1, 10-18-2010; Ord. No. 2624 §§1 - 3, 6-3-2013] We would like to ask all of our citizens to be careful and mindful of the people and your surroundings when you discharge your fireworks. We wish all of you a very Happy Fourth of July.

The Pulaski County Route 66 Preservation is moving forward on fundraising to build the first ever Route 66 Neon Park in Pulaski County. This park will be established in the City of Saint Robert - George M. Reed Roadside Park. For more information about the organization and the Route 66 Neon Park project visit Route66Preservation.org. The second phase of this fundraising campaign is to establish a fund to be used toward matching grant programs offered by various corporations and organizations. For your contribution of $100, a brick will be placed along the pathway through the park.
Please visit http://www.visitpulaskicounty.org/rt66preservation/Brickorder.pdf to complete an order form to place your brick on Route 66.
The City of St. Robert is holding an auction for some old equipment and vehicles. Bids are to be turned in at City Hall by July 6th, 1:00 pm. Bids are to be sealed and marked Surplus Property Bid. The bid sheet needs to clearly state the item you are bidding on, the amount of your bid, and your contact information. Please visit saintrobert.com for a complete list of auction items.
Summer Golf League: June 15th to September 15th Where: The St. Robert Municipal Golf Course Time: 6 p.m. beginning June 18th *No specific game days, but you will have to have one round of golf per week. Total of 14 rounds Cost: $10.00 per player, per week/round *total of $140 Format: 9 holes, 1 hour play time. There will be an End of League Tournament with BBQ.
wiffle ball: July 11th Registration 8-9 a.m., tournament starts at 9 am, $10 fee. For more information please call Jim Phillips at (573) 451-2000 ext. 1306.
St. Robert Fire Department and Rescue offers CPR and Basic First Aid courses for anyone who is interested. The cost for CPR is $50.00 and First Aid is $25. Classes are on the first Thursday of every month, with CPR being at 8:00 a.m. to Noon, and First Aid from 1:00 pm to 4:00 pm. If you would like to participate in either or both, please call the St. Robert Fire Department at 573-451-2000 ext 3102.

Now Taking Applications for Volunteer Fire Fighters.
Please call 573-451-2000 ext. 3102 for more information.

The Tiger Typhoon hopefully will be back in operation soon. The mechanical room flooded and the motors were under water, which does not do well on electric motors. The motors for the pumping that were submerged were taken to Springfield to be dried out and checked to ensure they are safe to use.

The city is also working with Fort Leonard Wood soldiers to repaint the tanks displayed in the city. They should be done prior to the 4th of July celebration. We appreciate Fort Leonard Wood in soldiers for preparing them to be painted.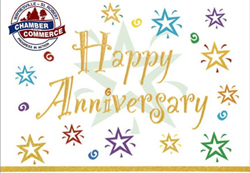 We would like to wish you a Happy Anniversary and acknowledge this celebration with a photo that will be featured on Facebook and our Weekly Update! Our goal in sharing this photo with the community is to acknowledge, promote, and bring visibility to our Chamber Members. Please contact us for a photo at 573-336-5121 or feel free to email us your own photo.
The following Chamber businesses are celebrating anniversaries in July.
Family Morale, Welfare & Recreation - 50th
MainStay Suites - 10th
Supporting All Lives Together of Pulaski County (SALT) - 5th
Chamber Office Closed - July 3rd in observance of the Independence Day.
Chamber Luncheon - July 8th at 11:45 a.m. at Aussie Jacks. Our sponsor will be Splash Designs. Please contact the Chamber Office to RSVP before 9:00 a.m. Tuesday, July 7th. There is limited seating, a waiting list will be started once the limit has been met.
**Please note** The Chamber of Commerce is excited to have such a large number of its members attend monthly luncheons. Unfortunately, due to the large number of last minute Chamber luncheon attendees a policy has been put into place by the Chamber Board of Directors. This policy started in APRIL 2005; anyone who responds after the R.s.v.p. cut-off time (9:00 a.m. the Tuesday before the luncheon) or shows up without an R.s.v.p. may be charged an additional $10. If an R.s.v.p. is received and they do not attend the luncheon there may be a $10 charged for the meal. The decision was made to charge this amount to compensate our Chamber member restaurants for the last minute adjusts they must make to their menus.
Ribbon Cutting for EXIT All American Realty - July 15th at Noon at 945 Missouri Ave., Ste. 6 in St. Robert.
Membership Social - July 30th at 6 p.m. at the Hampton Inn. Sponsoring this event is Citizens Mortgage Company with Market Basket providing the food. This annual membership social is a night of networking, fun and entertainment. The cost to attend the Social is $15.00 per person. Please call the Chamber office at 573-336-5121 no later than 9:00 a.m. July 20th to make your reservations.
The July Newcomer Spotlight Business is: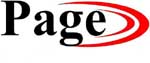 Fort Leonard Wood Command Orientation
124 bags were handed out in June.
Newcomer Materials are due to the Chamber Office by the 2nd Wednesday of each month. Newcomer Spotlight Businesses are selected randomly. You must be taking advantage of this benefit to be considered. If you are not currently participating in this FREE program, you should be!



Advertise as little or as often as you wish in the Waynesville-St. Robert Chamber "VOICE" Newsletter. Our Newsletter comes out once a month, and will include a hyperlink!

Banner Ad; Top of the Page Exclusive
$300 (for six months)
$500 (for twelve months)

Side Bar Banner Ad
$200 (for six months)
$350 (for twelve months)

Flier; PDF format
$50 (a month)

View More Advertising Opportunities
Chamber Board of Directors:
PRESIDENT - Phil Tackett
VICE PRESIDENT - Mike Freeman
TREASURER - Marsha Mercer

Brad Budolfson, Carrie Williamson, Dr. Chris Berger, Tracy McCord, Carey Heitman, Melissa Shelden, and Shawn Cordry
Chamber Staff:
EXECUTIVE DIRECTOR - Cecilia Murray
OFFICE MANAGER - Leanna Weathers
ADMINISTRATIVE ASSISTANT - Lisa Thomas
AmeriCorps VISTA - Kate Thomas