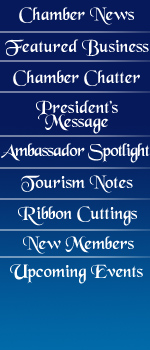 Meet Your Board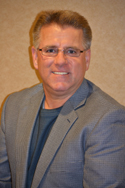 Vice-President Mike Freeman has resided in Missouri his entire life and has worked for Sellers-Sexton Inc. for 29 years. Mike and his wife, Marie, have been married for 29 years and dated five years prior to their marriage. Mike moved to Waynesville in June of 1984 where he was employed as a sales consultant at Sellers-Sexton Inc. in St. Robert. They have two children. His hobbies include enjoying anything outdoors, spending quality time with his family, and a sincere passion for leading the traditional worship services at Westside Baptist Church.
Chamber Volunteer Week
The week of August 18 to 22, 2014 was the third Waynesville-St. Robert Chamber of Commerce Volunteer Appreciation Week. The Chamber would like to recognize and thank all of the volunteers that contribute to the success of the Chamber throughout the year as well as the businesses that support their volunteer efforts. Each day of Volunteer Appreciation Week was dedicated to recognizing one of the five volunteer groups that make up the Chamber's volunteers: Chamber Ambassadors Club, Chamber Board of Directors, Economic Development Committee, Governmental & Military Affairs Committee, and CHOICES program presenters.
The Chamber distributed fliers to all of the local Chamber member businesses who employ a Chamber volunteer to display during the week. These fliers demonstrate and recognize the business' commitment to the Chamber and the success of the business community. Volunteer Appreciation Week culminated with a special volunteer recognition luncheon sponsored by Sellers-Sexton Ford-Lincoln-Mazda on Friday, August 22nd. Click here to see video and pictures from the recognition luncheon.
For more information on getting more involved in the Waynesville-St. Robert Chamber of Commerce talk to any Chamber volunteer or contact the Chamber office at 573-336-5121.
Operation Workforce Job Fair
This year's Operation Workforce Job Fair was a great success. This year 17 Chamber Member businesses participated in the job fair and over 57 potential employees attended. Click here to see photos from this event.
CHOICES Program Sponsors Needed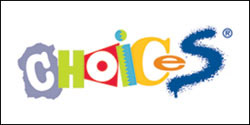 The Chamber, in partnership with the Pulaski County Rotary Club, will be presenting the Choices Program to all 8th grade classes in the county. This program is aimed at challenging students to think about their future career options based on the level of education they decide to achieve, as well as, the impact their choices will have on others and the world around them. The Chamber is currently seeking volunteers from the business community to help with this program. Class room sponsorship are also available for $150.
School Districts
Crocker 2 Classes
Dixon 4 Classes
Laquey 4 Classes
Maranatha Baptist Academy 1 Class
Richland 2 Classes
Waynesville 16 Classes
7th Annual Frog Race
The Chamber is proud to announce the 7th Annual Frog Race sponsored by Sonic Drive In on October 4th in the Waynesville City Park in conjunction with Frogtober Fest. During this event Chamber frogs will jockey for position as they race down the Roubidoux all striving to win.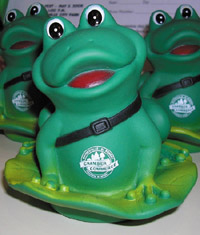 Adopt Me
Stop by the Chamber office and either enter a lone frog for $5 or a team of 3 for $10. The more frogs you have the better your chances of walking away a winner! The 1st place prize is a $75 cash, 2nd place prize is a $50 cash and 3rd prize is a $25 cash, all prizes are donated by First State Bank. Click here for the web page and adoption form.
Contact the Chamber office at (573) 336-5121 or e-mail chamber@wsrchamber.com for more information.
2014 Community Pride Night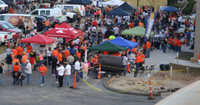 A new school year is almost upon us and with that comes another season of Tiger Football! No other event on the Chamber Calendar elicits as much excitement and enthusiasm as Community Pride Night! This year's celebration will be held on October 10th in conjunction with the homecoming festivities, and like always hotdogs and sodas are provided free of charge outside the gate.
The Chamber cannot manage this event without your help! Sponsorships are available for $50 and include your business name on a sign at the event and in all press releases. With your sponsorship you may have a booth at the event to promote your business. We encourage you to get involved with the Chamber as we take a night to recognize all the Waynesville Tiger athletes. The deadline to volunteer or sign up to be a sponsor is September 19th. For more information contact our office at (573) 336-5121 or click here.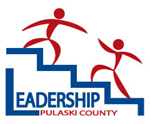 Leadership Pulaski County
The third class of the Chamber's Leadership Pulaski County Program will begin this month. If you are a member of the 2014-2015 Leadership Pulaski County Class more information will be sent to you individually. If you are interested in contributing to the building of community leaders by becoming a 2014-2015 Leadership Pulaski County supporter contact the Chamber office at 573-336-5121 or email info@wsrchamber.com.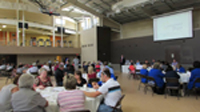 Chamber Quarterly +1 Luncheon
The Chamber held its Quarterly +1 Luncheon on August 13th at the ARK Community and Sports Center. The luncheon was catering by Sweetwater BBQ and sponsored by Ozarks Technical Community College. We had 81 members and guests in attendance. The Chamber is challenging its members to beat this number at the next Quarterly +1 Luncheon which will take place at the Waynesville Career Center on November 12th from 11:30 a.m. to 1:00 p.m.
If you know a current Chamber member who has not been to a luncheon in a while or if you are speaking to someone about possibly joining the Chamber, please invite them to attend the luncheon with you. Any perspective member must attend with a currently active member as their guest.
There are no seating limits for the Quarterly +1 Luncheons so it is a great opportunity to get involved and updated on the community and network with fellow Chamber members. RSVP's are due the Tuesday before the luncheon by 9:00 a.m. Guests of Chamber members must also have an RSVP to attend. Cost is $10 per person. All regular Chamber luncheon policies apply.

For more information on the new Quarterly +1 Luncheon or to RSVP contact the Chamber office by calling 573-336-5121 or email chamber@wsrchamber.com.
Promote Your Business to the Ladies at Fort Leonard Wood!
The Waynesville-St. Robert Area Chamber of Commerce will host the Fort Wood Community Spouses Club (FWCSC) community caravan on November 7th. The Chamber is collecting items, such as coupons, fliers, or small gifts, to put together a goody bag for each of the ladies. The Chamber is also collecting door prizes to be given during the event. This is a great opportunity to showcase your business. If you are interested in contributing to the goody bags or would like to donate a door prize please drop them off to the Chamber by 5:00 p.m. on October 31st. If you have any questions please call the Chamber office at 573-336-5121 or email info@wsrchamber.com
Nominations Open for the 2014 Citizen of the Year
The Waynesville - St. Robert Area Chamber of Commerce is preparing for its annual Citizen of the Year Award to be presented at our Community Leadership Awards Banquet. From now until November 14, 2014 the Chamber of Commerce will be accepting nominations from Chamber members. A one page letter outlining the candidate's qualifications and experience will comprise the formal nomination form, as well as a cover sheet including the following information: nominee's name, home address, office address, home phone number, office phone number, sponsor, point of contact, day phone number, and a 150 word summary of the nominee with his/her photo.
The Citizen of the Year Award is meant to recognize a person who has performed outstanding and dedicated service to the community and/or towards helping others over time not for a particular year of service. The individual nominated must have provided such service in the Waynesville-St. Robert area. Please mail or e-mail your nominations to: Waynesville-St. Robert Area Chamber of Commerce, 137 St. Robert Boulevard Ste. B, St. Robert, MO 65584, E-mail: chamber@wsrchamber.com.
If you have any questions contact the Chamber office at 573-336-5121, or e-mail at chamber@wsrchamber.com.

Click here to download the 2013 Citizen of the Year Nomination Form.
2014 - 2015 Sponsorship Opportunities
Click here for information on 2014 -2015 Sponsorship Opportunities. For more information on any Chamber event contact the Chamber office at 573-336-5121 or email chamber@wsrchamber.com.
Chamber Business Showcase
On September 2nd the Chamber Surprise Patrol visited two Chamber member businesses to recognize them as the Chamber Business Showcase member recognition program recipients for September. The September Business Showcase recipients are Baymont Inn & Suites and Waynesville Gun & Pawn. The Surprise Patrol visited both businesses and dropped off a special sign that will be displayed throughout the month. Business Showcase recipients are drawn each month. The Surprise Patrol will be out again in October to recognize the next recipients.

Offer a discount or special offer to your business through the Chamber's Shop Local Key Tag.
Anyone with a Shop Local Key Tag can visit a participating business and receive a discount or take advantage of a special offer. Key Tags are FREE and available at all Chamber events as well as the Chamber office. Key Tags will be available during regular office hours at the Chamber office.

This program is open to any type of Chamber business including retail, restaurants, fitness, service businesses, or any business wishing to give a special promotion to residents. Your discount or special promotion needs to be good through December 31, 2014. Please fill out the form below with your discount or special offer to indicate that you are interested in participating in this program.
For more information about the Shop Local Key Tag Program visit www.keepitlocal.biz.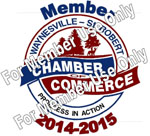 Chamber Membership E-Plaque
The 2014 -2015 Chamber Membership E- Plaque is now available to members. This plaque may be placed on your business web site or social media page to increase your credibility through the recognition of Chamber membership. E-mail info@wsrchamber.com for the web site code and instructions to add the new Chamber Membership E-plaque to your company web site.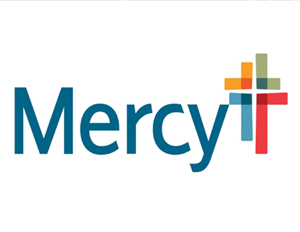 Mercy Clinic is proud to be celebrating 25 years of serving the Pulaski County area. We continue our Foundress Catherine McAuley's commitment to provide excellence in healthcare to all who need it.
We currently have 9 full time providers who provide care 83 hours a week. We have visiting surgeons, cardiologists for adults and pediatrics, orthopedics, OB/Gyn, and podiatry. On campus we also have Therapy Services, Home Medical Supplies and we are home to LIfe Line 2 helicopter which is an extension of care from the Mercy Hospital in Springfield. We also have monthly visits from Mercy's wellness van that provides mammograms and other health services to our patients.
As Mercy Clinic-St. Robert physicians and coworkers proudly pause to celebrate 25 years they also renew their commitment to excellent healthcare to our patients and their families.

Hello. I hope all had a very nice and safe Labor Day weekend. Another month has come and gone and with the new month comes some important news. School is back in session for the year. I would like to wish all our students the very best of luck in the new school year. For all of us, please be careful as you enter our school zones. Watch your speed and look out for our children. Also, pay careful attention as you approach or follow a school bus. Let's keep our children safe.
The SOP has tallied all the responses to the SPEA that used SOP's website to send e-mailed letters or sign our petition. The SOP calculated that 4,134 citizens submitted letters, emails, and signed the petition to the Army Environmental Command (AEC) by the August 25 deadline. Those citizens submitted 2,255 letters and 1,879 citizens signed the petition. These numbers do not take into account the emails and letters that were sent directly to the Army by individuals. The response this year is roughly twice the comments received by the Army from the region last year in the 2013 PEA comment period.
My personal thanks to all our Chamber members who took part in this great effort to assist in keeping our business communities strong, viable and moving forward. As I stated at our volunteer luncheon, it will continue to take all of us, working together, to continue doing great things for our communities and the Ozarks region.
Don't forget about our Fireball Run which starts at the end of this month and will arrive in Waynesville on October 2nd. We all need to be out at the "finish line" when they come to town and cheer all of them on, especially Cecilia Murray and Steve Lynch. The focus of the Run is about finding missing children. A great focus and we need to be there to show our support. Plus, the forty teams will be staying and shopping in our communities! A Win-Win for us all.
This will wrap up another note for this month. Until next time, let's all Move Forward, United.

Phil Tackett
President
philiptackett@embarqmail.com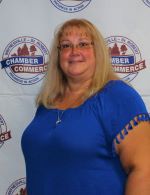 This month kicks off our Leadership Pulaski County program and we have a class of fifteen people that will learn the different aspects of leadership within Pulaski County. They will develop an awareness of the importance of leadership to the community's growth and development. They will be spending the day at Ft. Leonard Wood for their first session. The month ends with the exciting Fireball Run coming to Pulaski County on October 2nd. Be on the lookout for more information and how you can help!
The Chamber Board and Staff are preparing for our yearly Retreat to plan the upcoming year. We encourage our members to let us know how we can better serve you. If you have ideas or concerns please contact me so we can discuss them at our Retreat.
The Chamber staff is gearing up for a busy fall as we prepare for all the upcoming events. It all kicks off with the frogs getting ready to race during the Frogtober Fest at the Waynesville City Park on October 4th. Then the next Friday, the Community Pride Night at the Waynesville High School Homecoming football game on the 10th. We will celebrate a black and orange pride day with the Homecoming Parade in the afternoon and then everyone will join us for a tailgate party like never before!
The schools in the county will start seeing our Choices Program presenters over the next couple of months as we share this program with all 8th grade students. The Chamber would like to thank the Rotary Club of Pulaski County for their continued partnership.
Chamber is starting to work on our 2015 Calendar of Events. Don't forget to send in your community calendars as soon as you can. It helps prevent multiple events on the same day.

If you have any questions or concerns please give me a call at 573-336-5121.

Cecilia Murray, IOM
Executive Director
chamberdirector@wsrchamber.com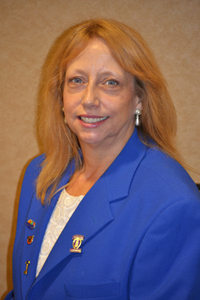 Karen Hood
Good Things Come In Threes- Networking at the Chamber Social
Working together, we strengthen our business community.
The Waynesville-St. Robert Chamber of Commerce hosted the Annual Membership Social on July 31st at Hampton Inn in St. Robert. The evening's sponsor Citizens Mortgage Company, invited members of the 2015 National Speleological Society's Convention Planning Team as their honorary guests. The 2015 Convention will be held in Waynesville, MO. The special guests were introduced to the membership while the cavers were able to share the 2015 convention planning information with the attendees. Joe Nicolussi, Convention Chairperson said there will be "typically 1200-1500 cavers that attend the annual week-long convention" and the planning team is "going to make this convention stand out from the others. The last NSS Convention in Missouri was held in 1997 in Sullivan." The NSS Convention is the annual gathering place for a myriad of education, research and recreational activities. Attendees include scientists, geologists, hydrologists, cartographers historian, artists and other cave and karst enthusiasts.
When you join the Waynesville-St. Robert Chamber of Commerce, you become part of a team of local businesses and residents promoting the community and the local economy. With a full calendar of networking opportunities, the WSR Chamber provides members the opportunity to build relationships and stay connected with others in the local business community. No matter the size or nature of your business; networking plays a significant role in keeping your company visible in a relationship-based business climate.
The Pulaski County Tourism Bureau as the destination marketing organization (DMO), leads Pulaski County Missouri to be recognized as a welcoming destination in the heart of America by creating demand, extending stays and servicing recreational, leisure, group, business and the traveling public. The Bureau was the lead in securing the 2015 Convention.
The strength and vitality of the National Speleological Society (NSS) lies in its members. These cavers dedicate tens of thousands of hours a year assisting the Society at all levels to further its goals, develop its programs, manage its business and properties, and accomplish specific projects. The National Speleological Society (NSS) is a non-profit membership organization dedicated to the scientific study of caves and karst; protecting caves and their natural contents through conservation, ownership, stewardship, and public education; and promoting responsible cave exploration and fellowship
among those interested in caves.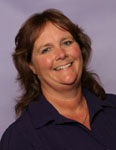 Pulaski's fall harvest farms have been hard at work preparing for the upcoming season. Pulaski County offers 4 working farms located near Richland, Dixon and Crocker that provide fun and exciting experiences that families, church, scout and school groups thoroughly enjoy. Each farm offers different types of activities such as corn or round hay bale mazes, zip line, pumpkin catapult, corn cannons, corn crib, hay stacks and rides, children's games, milking operation tours and antique tractor displays. Many offer the opportunity to feed and pet; pigs, goats, sheep, alpacas, mules, chickens.... you can even see a yak and wallaby, right here in Pulaski County! Other outdoor adventures offer up a 9 acre corn maze which is professionally cut and features the FIREBALL RUN log. Fall float trips, driving tours of the county, hiking and walking trails and fall festivities round out the list of "must do" activities!
Fireball Run is gearing up and so is Team #10 - Pulaski Pride! On September 25th Pulaski County will send off our dynamic duo; Representative Steve Lynch and Executive Director of the Waynesville-St Robert Chamber, Missouri's 2013 Chamber of the Year - Cecilia Murray. They will be competing in Fireball Run - America's Frontier visiting 8 destinations in 8 days, completing mission, solving riddles and spreading the word of Pulaski County Missouri! On October 2nd the teams will reach Pulaski, and be engaged in an action packed day which includes 18 missions, Finish line Event, which will be at 3:30-5:45 in Downtown Waynesville, and an evening Banquet. October 3rd join together in downtown Waynesville at 9:30am to send the teams off to their next destination! The event concludes in Independence Missouri on October 4th. Be sure to watch our social media for details and log onto FireballRun.com to watch the live stream event September 26 - October 4!
Upcoming Events
Sept 6 Shrimp Festival , Hicks In The Stick's featuring The Lacs,
Sept 13 Triathlon - Swim, Bike, Run, Let Your Light Shine 5K
Sept 19-20 31st Anniversary of Cowdays,
Sept 26-28 UKC Hunting Beagle World Championship

Oct 3-4 Southern Gospel Reunion
Oct 4 Frogtober Fest and Frog Hill Half Marathon
Be sure to visit PulaskiCountyUSA.com and sign up for email alerts and the Wordpress Weekly Event Blog! Print off and share with your hotel guests, leave copies near your register or with your restaurant ticket.
Welcome Groups
Please make these groups feel welcome in Pulaski County by
welcoming them to Pulaski County on your outdoor signs and banners.
They have chosen to spend their time and money in our county! Let them know you appreciate them.
Sept 4-7 19th Engineer Reunion
Sept 6 25th Annual Route 66 Motor Tour - Missouri Association
Sept 7 Rt 66 Association of Illinois Motor Tour
Sept 8-11 84th & 62nd Engineers Reunion
Sept 8-10 51st Engineer WWII Veterans Reunion
Sept 12-14 595th Engineers Reunion
Sept 17-19 44th Engineer Association Reunion
Sept 24-27 13th Engineer Combat Battalion Reunion
Oct 2- 5 97th Engineers Reunion
Oct 2-3 Fireball Run
Much of our marketing is done outside Pulaski County in order to bring visitors to our area, but you can see many of the things that we are doing through our social media channels. Be sure to "Like" us on Facebook , Subscribe to our Youtube Channel and follow us on Pinterest!
So connect with us to keep in the loop and get out and enjoy this wonderful and beautiful county of ours!

Make it a great day!

Beth Wiles, CDME
Executive Director
Pulaski County Tourism Bureau
137 St. Robert Blvd. Suite A
St. Robert, MO 65584
(877) 858-8687 Toll-free
(573) 336-6355 Ext. 104
(573) 336-2985 Fax
bethw@pulaskicountyusa.com
VisitPulaskiCounty.org
What is My Business Worth?
There are several situations where establishing a value of your business may be important.
An accurate, up to date financial statement is only the first step in setting the value of a business. One must thoroughly analyze the past several years of business operations, and how will your business project in the future. Is my business in an industry that will be viable over the long haul?
Most people look to the Fair Market Value of a business, defined by the Internal Revenue Service as "the price at which the property would change hands between a willing buyer and willing seller when the former is not under any compulsion to buy and the latter is not under any compulsion to sell,both parties having reasonable knowledge of relevant facts".
In other words what a buyer and seller agree to without pressure!
There are several ways to determine a fair and equitable price for the sale of a business. Capitalized Earning Approach, this is the return on the investment expected by an investor. Cash Flow Method; a method usually used when attempting to determine how much of a loan the cash flow of the business will support. Tangible Assets Method, this method values the business by the tangible assets. Value of Business's Goodwill, this is based on the reputation and expected customer loyalty. Sometimes referred to as "clear blue sky!" and Comparison Approach, this method uses comparable business's that have sold to determine a value usually building and real estate are valued this way.
If you are not sure how which way is best to value your business contact a professional. There are professional appraisers who can assist you to determine which approach fits your situation. The National Association of Certified Valuation Analysts (www.nacva.com) offers a free directory to help you find a business valuation expert who specializes in your particular situation. I also, recommend you check with the Pulaski County Board of Realtors and local Real Estate Agents.

Wayne Morgan
Executive Director
137 St. Robert Blvd. Suite B
St. Robert, MO 65584
573-336-2123
573-434-2304 cell
director@pulaskicountymo.com
www.pulaskicountymo.com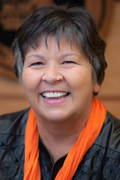 From the Banks of the Roubidoux!
The hot days of summer have arrived and school is back in session. This year is moving too quickly. Our August City Council meeting was a busy one. Mayor pro Tem Mike France led the meeting, as I have been very busy with my husband's health issues.
Among the items of business were: The Council approved the final plat for Briar Pointe subdivision. After much discussion in committee and research by our staff, the Council also, unanimously, voted to remove fluoride from our City water system. The Council also set the Ad Valorem Property Tax Rates for the City, after a public hearing and the tax rate will increase from .5370 to .5596 per $100 assessed valuation. A grant for a Master Plan for the Regional Airport was supported, as this is an important aspect of the recent SPEA study by the Army. We continue to support the growth of our regional airport. Ralph Muxlow was reappointed as City Counselor and Attorney.
The City's budget is 58% complete and net income is a positive
$248,573. Our year to date cash flow has been stable and the City has
fund balances of over $4.3 million in reserve and restricted accounts.
The City also received our independent audit, which was completed by KPM
CPA firm. The City received a "Clean Audit" with no major findings.
Impacting this audit was the change in our fiscal year, moving it to
January 1-December 31, which meant that this audit was a nine month
audit instead of a twelve month one. Highlights of the audit include:
* the total net position of the City increased by $810,269.
* total liabilities of the City decreased by $2,039,628.
* the City experienced a significant flood that severely impacted the city and the budget.
Please take a moment if you live in the City of Waynesville to sign
up for the CODE RED Automated Notification System. Go to
www.waynesvillemo.org, click on the CODE RED link and follow the prompts. Call 774-6171, if you have questions.
Dates of interest coming up: October 2-3, Fireball Run comes to
Pulaski County - October 4, Frogtober Fest in the Roubidoux Park -
October 18, Freedom Fest on the Square. Remember the Farmer's Market
through September and PLEASE SHOP LOCAL!

From the banks of the Roubidoux,

Luge Hardman
Mayor of Waynesville

The City of Saint Robert would like to remind everyone school is back in session. Please be aware of children, families, educational staff, and vehicles (especially buses) in school zones, crosswalks, and other roadways. Let's all have a safe and enjoyable school year!

Just a reminder, Tiger Typhoon's last full day to be open will be Labor Day, September 1, 2014. This applies to the outdoor facilities only. The indoor pool will still be open 7 days a week for Therapy Pool, and also offers Senior Swim, Senior Water Aerobics, and Open Swim. The Community Room at the Aquatic Center is also available for rentals, meetings, birthday parties and events. For more information or to make reservations please call 573-451-2625.

The St. Robert Golf Course will be holding a "Golf With a Cop" event on September 13, 2014, from 1p.m. to 3p.m. This event is being sponsored by the Pulaski County Prosecutor, Kevin Hillman to promote the area Shop with a Cop program. Children golf for free. They can play as many holes as they wish or simply hit balls at the range. The kids can play a round with local law enforcement officers. McGruff the Crime Dog and Police Vehicle Petting Zoo will be on site. Junior golf clubs will be available for free use and prizes will be awarded for junior golfers. For more information, contact the Pulaski County Prosecutor's Office at 573-774-4770.
The Summer Golf League will be holding their End of Season One Man Golf Scramble and Awards Dinner on September 13, 2014 at 4:00 p.m. Each player hits 2 balls at each hole, then you play your best ball. This is a 9 hole event. An awards dinner follows immediately afterwards. It's free for any league player with ten or more rounds played and $10.00 for all other players. Please contact the Golf Course at 573-451-2000 ext. 1306 for more information.
Mark your calendars for Saturday, September 20th, 2014 for The City of St. Robert's Glow in the Dark Golf Tournament. Registration will be at 6:30 p.m., and shotgun start will be at 7:00 p.m. There is a $20 entry fee for all players over the age of 16. Entry fee for kids, 16 and under, is $10. The tournament will be 18 holes with 9 played before dark and 9 played after dark. Food will be provided. Prizes awarded for closest to the pin and longest putt as well as 1st, 2nd, and 3rd place prizes. Please reserve a spot by contacting the St. Robert municipal golf course 140 Duffer Lane St. Robert, MO 65584 573-451-2000 ext. 1306.

We would like to remind everyone that the St. Robert Municipal Golf Course has instituted an honor box system for your convenience. For more information regarding the Golf Course, please call 573.451.3344. For more information on our Park System please call 573-451-2625. Thank you in advance for your support.
NOTICE: The golf course will be closed to the public all day, September 6, 2014!
Like us or Visit us on FACEBOOOK at! www.facebook/city-of-saint-robert-missouri.com

Denny's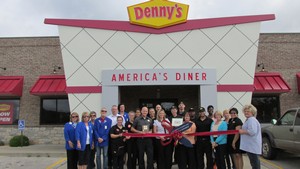 August 8, 2014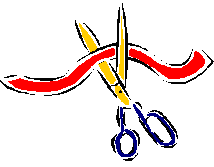 Don Jose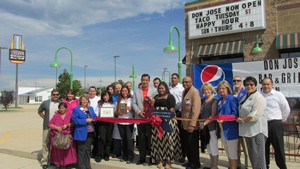 August 19, 2014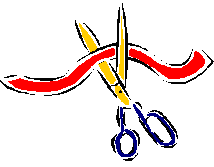 Market Basket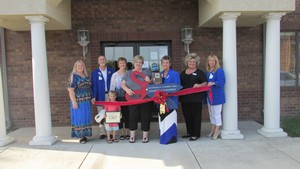 August 26, 2014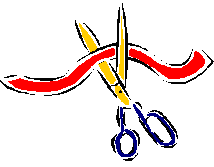 Pulaski County RSVP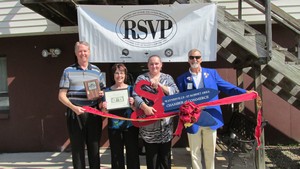 August 26, 2014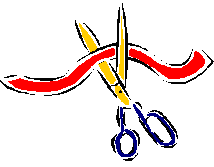 Tax Pros and More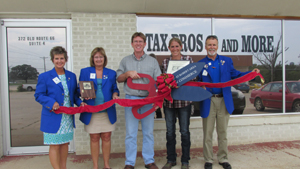 August 27, 2014
Lonnie Dean
15405 Texas Rd.
St. Robert, MO 65584
(573) 216-8251

info@taxprosandmore.com
www.taxprosandmore.com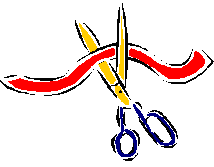 Barbara's Babies Dog Obedience School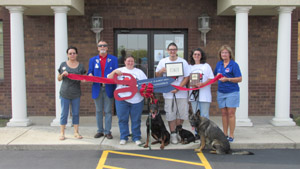 August 29, 2014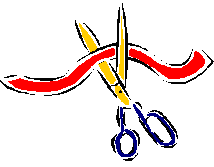 B&B Theatres Patriot 12 - New Location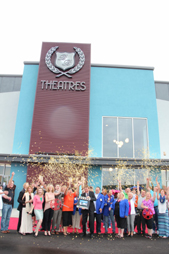 August 29, 2014
1200 GW Lane
Waynesville, MO 65583
www.bbtheatres.com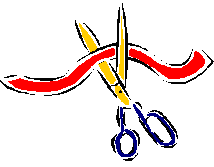 Ribbon Cutting for Juice Plus - September 8th at 10 a.m. at the Chamber office, 137 St. Robert Blvd., Ste. B in St. Robert.
Chamber Luncheon - September 10th at 11:45 a.m. at the Hampton Inn, Andy's 417 catering. Our sponsor will be Mercy Clinic - St. Robert. Please contact the Chamber Office to RSVP before 9:00 a.m. Tuesday, September 9th.
**Please note** The Chamber of Commerce is excited to have such a large number of its members attend monthly luncheons. Unfortunately, due to the large number of last minute Chamber luncheon attendees a policy has been put into place by the Chamber Board of Directors. This policy started in APRIL 2005; anyone who responds after the R.s.v.p. cut-off time (9:00 a.m. the Tuesday before the luncheon) or shows up without an R.s.v.p. may be charged an additional $10. If an R.s.v.p. is received and they do not attend the luncheon there may be a $10 charged for the meal. The decision was made to charge this amount to compensate our Chamber member restaurants for the last minute adjusts they must make to their menus.
Ribbon Cutting for First State Bank - September 26th at 10 a.m. to celebrate their new building grand opening at 926 Old Rt. 66 in St. Robert.
The September Newcomer Spotlight Business is: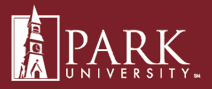 Fort Leonard Wood Command Orientation
27 bags were handed out in August.
Newcomer Materials are due to the Chamber Office by the 2nd Wednesday of each month. Newcomer Spotlight Businesses are selected randomly. You must be taking advantage of this benefit to be considered. If you are not currently participating in this FREE program, you should be!



Advertise as little or as often as you wish in the Waynesville-St. Robert Chamber "VOICE" Newsletter. Our Newsletter comes out once a month, and will include a hyperlink!

Banner Ad; Top of the Page Exclusive
$300 (for six months)
$500 (for twelve months)

Side Bar Banner Ad
$200 (for six months)
$350 (for twelve months)

Flier; PDF format
$50 (a month)

View More Advertising Opportunities
Chamber Board of Directors:
PRESIDENT - Phil Tackett
VICE PRESIDENT - Mike Freeman
TREASURER - Marsha Mercer

Brad Budolfson, Carrie Williamson, Dr. Chris Berger, Tracy McCord, Carey Heitman, Melissa Shelden, and Shawn Cordry
Chamber Staff:
EXECUTIVE DIRECTOR - Cecilia Murray
OFFICE MANAGER - Leanna Weathers
ADMINISTRATIVE ASSISTANT - Lisa Thomas