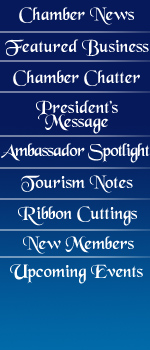 Meet Your Board
Marsha Mercer, Tresurer
Marsha has been employed with Fort Wood Hotels by Ehrhardt Properties for the past 10 years. She is the General Manager of the Candlewood Suites.
Marsha is actively involved in the community and attends many events. She is currently serving on the Pulaski County Tourism Board and is a Waynesville-St. Robert Chamber Ambassador.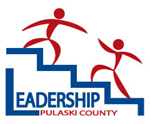 Leadership Pulaski County
The 2014-2015 class of Leadership Pulaski County met for the first time in September. The class began with a welcome and orientation dinner followed by a day on Fort Leonard Wood. Click here to see picture from the first session. The Leadership Pulaski County class will meet once a month for six months. Each monthly session will focus on a different aspect of Pulaski County as well as the individual leadership skills, roles, and opportunities each participant can utilize to contribute to the growth of the community. The class looks forward to its second session in October which will focus on history and tourism.
If you are interested in contributing to the building of community leaders by becoming a 2014-2015 Leadership Pulaski County Supporter or would like more information on the program contact the Chamber office at 573-336-5121 or email info@wsrchamber.com.
7th Annual Frog Race
The Chamber is proud to announce the 7th Annual Frog Race sponsored by Sonic Drive In on October 4th in the Waynesville City Park in conjunction with Frogtober Fest. During this event Chamber frogs will jockey for position as they race down the Roubidoux all striving to win. The frogs have been training for their Big Day click here to view.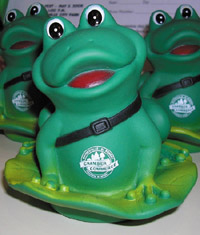 Adopt Me
Stop by the Chamber office and either enter a lone frog for $5 or a team of 3 for $10. The more frogs you have the better your chances of walking away a winner! The 1st place prize is a $75 cash, 2nd place prize is a $50 cash and 3rd prize is a $25 cash, all prizes are donated by First State Bank. Click here for the web page and adoption form.
Contact the Chamber office at (573) 336-5121 or e-mail chamber@wsrchamber.com for more information.
2014 Community Pride Night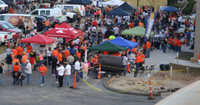 A new school year is almost upon us and with that comes another season of Tiger Football! No other event on the Chamber Calendar elicits as much excitement and enthusiasm as Community Pride Night! This year's celebration will be held on October 10th in conjunction with the homecoming festivities, and like always hotdogs and sodas are provided free of charge outside the gate.
The Chamber can't manage this event without help! Thank you to our sponsors and volunteers. Click here for the list of Sponors and for more information or contact our office at (573) 336-5121.
Chamber Luncheon Sponsorship Lottery
In order to provide our membership with an equal opportunity to host a monthly luncheon, the Chamber will hold a lottery drawing each November to determine the following year's sponsors. To be entered into the lottery business names and contact information must be sent into the Chamber no later than October 31, 2013. At the November luncheon on the 12th at the Waynesville Career Center the drawing will be held and sponsors will be assigned for the next calendar year in the order they are drawn. This policy took effect with the 2011 luncheons. The cost to host a luncheon is $250 and with that your business will be featured in the monthly Chamber newsletter, given 15 minutes of speaking time at the luncheon and have the opportunity to place materials at each table. Sponsors also donate two door prizes to be given away during the luncheon.
For more information or to add your name to the list please contact the Chamber office at 573-336-5121 or email chamberdirector@wsrchamber.com
"In Your Honor" Veteran's Day Parade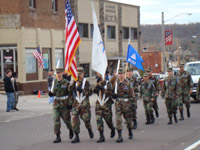 The Waynesville-St. Robert Area Chamber of Commerce and the cities of Waynesville and St. Robert invite you to participate in the 2014 Veterans' Day Parade and Ceremony on Tuesday, November 11th beginning at 11 a.m.
The parade will line up in the Waynesville Middle School parking lot beginning at 9:30 a.m. The parade will officially step off following the ceremony at 11:30 a.m. and will go right on Route 66 to the downtown square of Waynesville ending in the Waynesville city park.
For questions or to make your reservations to participate in the parade (reservations are required), call the Chamber office at 573-336-5121 or e-mail chamber@wsrchamber.com. The deadline for parade entry registration is Wednesday, October 31st by 5:00 p.m. The parade may be cancelled in the event of inclement weather.
Promote Your Business to the Ladies at Fort Leonard Wood!
The Waynesville-St. Robert Area Chamber of Commerce will host the Fort Wood Community Spouses Club (FWCSC) community caravan on November 7th. The Chamber is collecting items, such as coupons, fliers, or small gifts, to put together a goody bag for each of the ladies. The Chamber is also collecting door prizes to be given during the event. This is a great opportunity to showcase your business. If you are interested in contributing to the goody bags or would like to donate a door prize please drop them off to the Chamber by 5:00 p.m. on October 31st. If you have any questions please call the Chamber office at 573-336-5121 or email info@wsrchamber.com
Nominations Open for the 2014 Citizen of the Year
The Waynesville - St. Robert Area Chamber of Commerce is preparing for its annual Citizen of the Year Award to be presented at our Community Leadership Awards Banquet. From now until November 14, 2014 the Chamber of Commerce will be accepting nominations from Chamber members. A one page letter outlining the candidate's qualifications and experience will comprise the formal nomination form, as well as a cover sheet including the following information: nominee's name, home address, office address, home phone number, office phone number, sponsor, point of contact, day phone number, and a 150 word summary of the nominee with his/her photo.
The Citizen of the Year Award is meant to recognize a person who has performed outstanding and dedicated service to the community and/or towards helping others over time not for a particular year of service. The individual nominated must have provided such service in the Waynesville-St. Robert area. Please mail or e-mail your nominations to: Waynesville-St. Robert Area Chamber of Commerce, 137 St. Robert Boulevard Ste. B, St. Robert, MO 65584, E-mail: chamber@wsrchamber.com.
If you have any questions contact the Chamber office at 573-336-5121, or e-mail at chamber@wsrchamber.com.

Click here to download the 2013 Citizen of the Year Nomination Form.
Shop Small Business Saturday®
Waynesville-St. Robert Chamber of Commerce Celebrates Local Small Businesses by Hosting Small Business Saturday® Event in Waynesville and St. Robert- The Waynesville-St. Robert Chamber of Commerce announced its endorsement of and participation in the fifth annual Small Business Saturday on November 29th. Created by American Express in 2010, Small Business Saturday is a day dedicated to supporting small businesses nationwide.
Celebrated every year on the Saturday after Thanksgiving, the day has given small businesses across the country a huge boost. Recognizing the importance of supporting small independently-owned businesses in our community, the Waynesville-St. Robert Chamber of Commerce is pleased to announce our support for Small Business Saturday. The community is encouraged to take part in our Small Business Saturday on November 29th. Stop by participating businesses to show your support of small businesses and pick up some Shop Small giveaways.
2014 - 2015 Sponsorship Opportunities
Click here for information on 2014 -2015 Sponsorship Opportunities. For more information on any Chamber event contact the Chamber office at 573-336-5121 or email chamber@wsrchamber.com.
Chamber Business Showcase
On October 1st the Chamber Surprise Patrol visited two Chamber member businesses to recognize them as the Chamber Business Showcase member recognition program recipients for October. The October Business Showcase recipients are Bow and Barrel Sportsmen Center and H & R Block in Waynesville. The Surprise Patrol visited both businesses and dropped off a special sign that will be displayed throughout the month. Business Showcase recipients are drawn each month. The Surprise Patrol will be out again in November to recognize the next recipients.

Offer a discount or special offer to your business through the Chamber's Shop Local Key Tag.
Anyone with a Shop Local Key Tag can visit a participating business and receive a discount or take advantage of a special offer. Key Tags are FREE and available at all Chamber events as well as the Chamber office. Key Tags will be available during regular office hours at the Chamber office.

This program is open to any type of Chamber business including retail, restaurants, fitness, service businesses, or any business wishing to give a special promotion to residents. Your discount or special promotion needs to be good through December 31, 2014. Please fill out the form below with your discount or special offer to indicate that you are interested in participating in this program.
For more information about the Shop Local Key Tag Program visit www.keepitlocal.biz.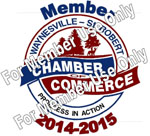 Chamber Membership E-Plaque
The 2014 -2015 Chamber Membership E- Plaque is now available to members. This plaque may be placed on your business web site or social media page to increase your credibility through the recognition of Chamber membership. E-mail info@wsrchamber.com for the web site code and instructions to add the new Chamber Membership E-plaque to your company web site.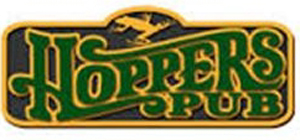 Hoppers Pub was established in September 2010, by Ursula and Jake Lebioda, located in the heart of downtown Waynesville… Ursula and Jake have been entrepreneurs in the area since 2005; they share the love for Route 66 and ventured with an idea of a restaurant pub that would feature 66 Beers on tap on their little piece of Route 66. The beer selection is vast focusing on local, the domestic favs along with great craft beers for all seasons along with our house brew Frog Drool. Club 66 has also been a great success as customers drink 66 beers and get their name on the wall (not all in one visit :) this helps customers find that beer they didn't expect to like and try a variety. Hoppers is known for great ½ pound burgers, the Jam Burger, BBQ Guiness and Pepperbacon are the local favorites. The menu offers a variety of appetizers, sandwiches, salads, fish & chips, not to forget our famous frog legs and a kids menu for our little Hoppers.
The question always arises, why the name "Hoppers", is that the owners last name? The concept came from the Hops in beer also frogs hop hence our mascot, and of course we are in Waynesville which is home of Frog Rock and Croacker… it all made sense.

Good afternoon everyone. With the arrival of October, it is now fall and our area is in the mist of fall sports and festivals.
A reminder to all about our Frogtober Fest on Saturday, October 4th, at the Waynesville City Park. I believe the weather is going to cooperate and be nice for our gathering that day. Come out and support the activities.
Our students are in the mist of another busy school year. Good luck to all with their academic and sports activities. For all of us, please be careful as you enter our school zones. Watch your speed and look out for our children. Also, pay careful attention as you approach or follow a school bus. Let's keep our children safe.
Fireball Run has started! Several Chamber and Tourism folks met at the Tourism Office on September 25, to see Cecilia and Steve as they drove off for Frisco, TX. This is where the Run will officially begin. The Run will arrive in Waynesville on 2 Oct. We all need to be out at the "finish line" as all 40 teams come to town. We want to cheer for all of them, especially Cecilia and Steve. Let's show them some Pulaski County Pride! The focus of the Run is about finding missing children. A great focus and we need to be there to show our support. Plus, the forty teams will be staying and shopping in our communities! An economic win-win for us all. I encourage you to follow team 10 - Pulaski Pride on Face Book and Twitter.
With Halloween at the end of the month, another reminder to be careful as we drive through our neighborhoods on Trick or Treat night. Hope all have fun with the season.
And let us not forget our Shop Local Campaign. As Chamber members, we need to support each other. Before leaving town, to either shop or dine out, think first of your local Chamber member. You will not only save on gas but will demonstrate your support for our local area.
As always please feel free to contact me if the Chamber can be of any assistance to you.
That is about it for now. Until next time, let's all Move Forward, United.

Phil Tackett
President
philiptackett@embarqmail.com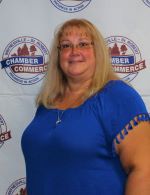 September marked a milestone for me at the Chamber. I celebrated 10 years as the Executive Director. It has been an amazing journey and I couldn't have asked for better people to work with while we were growing the Chamber. Thanks to the staff for the video tribute as well as Phil and the other past Chamber Board Presidents for your recognition during the monthly luncheon. It has been honor to serve the members and community and I look forward to many years to come.
October is already a busy month as we continue to present the Choices program to all the 8th graders in Pulaski County. The events kick off on October 2nd with Fireball Run in Downtown Waynesville and followed up by on October 4th with the Frog Race during Frogtober Fest at the Waynesville City Park. Then the next Friday night we will hold Community Pride Night at the Waynesville High School Homecoming football game on the 10th. We will celebrate a black and orange pride day with the Homecoming Parade in the afternoon and then everyone will join us for a tailgate party like never before!
The Chamber is starting to work on our 2015 Calendar of Events. Don't forget to send in your community calendar events as soon as you can. It helps prevent multiple events on the same day.
If you have any questions or concerns please give me a call at 573-336-5121.

Cecilia Murray, IOM
Executive Director
chamberdirector@wsrchamber.com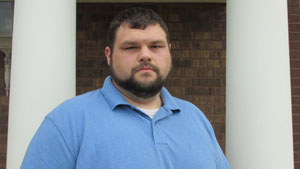 Taylor Olson
The 2014-2015 Leadership Pulaski County class is underway. This course is a great opportunity to learn more about what Pulaski County has to offer. It will be a great way to network and build relationships in the community. As a graduate of last year's class I wish the new students good luck and may your experience be as informative and insightful as mine was in shaping the future leaders of Pulaski County.
The Chamber is hosting its annual Community Pride Night in conjunction with Waynesville homecoming on October 10th. The ambassadors and volunteers will be giving out free hot dogs and soda before kickoff of the game as thank you to the community for all its support. The event begins at 5 p.m. in the parking lot of the 9th grade center and it's a great way to show community spirit and rally support for the Waynesville Tigers as they look to continue their winning ways in the Ozark Conference.
Lastly, I would like to touch on the tremendous growth of business and activities in the area. The new Patriot 12 Theater has opening and it is a wonderful facility and the jewel of the new construction being completed in that area. Also underway are construction projects for the new hospital, industrial park, improvements to the Waynesville City Park, and new businesses opening in the recently constructed strip malls in Saint Robert. All of this growth would not be possible or sustainable without support from the people of Pulaski County and Fort Leonard Wood. I leave this note with a message to everyone to please support the fort and get your voice heard on the force reduction matter because without continued growth at Fort Leonard Wood there will be no continued growth of Pulaski County.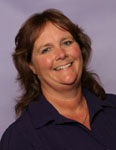 As I am writing this Pulaski Pride Team #10 is gearing up for their Fireball Adventure! Reprehensive Steven Lynch and Waynesville-St Robert Chamber Director Cecilia Murray are gathering clues and performing missions as they work their way from Frisco, TX to Independence Missouri; networking with other teams, partnering with Children Rescue Network to search for Kylie Lawrence, all the while promoting Pulaski County USA. Join in on the fun! Connect on Facebook: Fireball Run Team 10- Pulaski Pride and on Twitter as they shout-out for help on clues, log onto FireballRun.com to watch the event unfold through live streaming video. Watch for the Pulaski County Tourism Van aka "Van on a Mission" proudly supported by Security Bank of Pulaski County, CenturyLink and USA Tours.
The fun really begins in PulaskiCountyUSA on October 2nd, when the teams arrive to perform missions and attend events throughout the county. Teams will be spotted in Crocker, Dixon, Fort Leonard Wood, Richland, Saint Robert and Waynesville. Mission locations are not being mentioned as the teams must discover clues to find the locations. Once the missions are complete Teams will start arriving at the days Finish Line in downtown Waynesville. The public is invited to wave and cheer (bring your American flags to wave!), the teams to the finish line and there will be opportunities to take pictures, collect Team cards and get autographs! October 3rd the public is again invited to the Start Line in Waynesville where the Teams will gather, the green flat will drop, and off they will go to their next destination in Sedalia!
Take a few moments to check out the Top 10 Things YOU need to know about Fireball Run at the Pulaski County USA WordPress Blog.
As we move into fall, spread the word about the fantastic fall activities that Pulaski County offers. Did you know Pulaski offers 5 area farms in which you and your family can hug a pig, feed an alpaca, enjoy a hayride, learn about antique tractors, play in a corn box, test your throw at the cow pie toss, get lost in Pulaski County's largest precision cut corn maze (9 acres of twists and turns featuring the Fireball Run logo!), catapult a pumpkin, watch your toddler laugh and squeal on a zipline and find that perfect pumpkin for Halloween. Those wanting to get their "spook" on have a choice of haunts around the county; experience a Haunted River Float, Haunted Hill, Haunted Village, Spooktacular Walking Trail and paranormal investigations at the Talbot House! Be in the know of all the October Events by visiting the PulaskiCountyUSA.com website calendar!

Making it a great day….

Beth Wiles, CDME
Executive Director
Pulaski County Tourism Bureau
137 St. Robert Blvd. Suite A
St. Robert, MO 65584
(877) 858-8687 Toll-free
(573) 336-6355 Ext. 104
(573) 336-2985 Fax
bethw@pulaskicountyusa.com
VisitPulaskiCounty.org
The one facet of diversifying Pulaski County economic opportunities is progressing.
I attended a two day workshop on administering Community Development Block Grants September 9 & 10. I last attended a CDBG workshop 15 years ago when a Speculative Building was built. There have been a few changes in the last 15 years! I wrote an application in April 2013 to construct a speculative building in the Waynesville Industrial Park and we are now in the final document signing stage. The local portion is complete and the documents have been sent to the Missouri Department of Economic Development for their signatures. This speculative building project is a loan using Community Development Block Grant funds. The loan is a five year term at 1% interest and does not begin until the first draw of funds is issued. The next step in the process will be a meeting with the City of Waynesville, Department of Economic Development ,and Pulaski County Growth Alliance to outline the duties and responsibilities of the project.
Once the rules and regulations meeting is held, an RFP to hire an Engineer/Architect will be done. The design phase of the project will include a shell building. This shell building will be designed as 20,000 sq.ft. expandable to 40,000 sq.ft. The building will have two dock doors, 22 foot high ceiling, entry door, minimum lighting, insulated in ceiling and walls, and paved parking lot. There will not be a finished floor until a tenant is identified. The company that locates to this facility must create at least 34 new jobs. The addition of a Spec Building to our economic development tool box will continue our efforts to diversify the local economy.

Wayne Morgan
Executive Director
137 St. Robert Blvd. Suite B
St. Robert, MO 65584
573-336-2123
573-434-2304 cell
director@pulaskicountymo.com
www.pulaskicountymo.com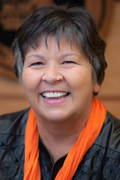 From the Banks of the Roubidoux!
Dear Citizens:

October is shaping up to be a very busy month for the City of Waynesville. The City is preparing for Fireball Run: Season 8 to arrive on the Square on October 2, between 3:30-6:30 pm and leave on October 3, 8:30-9:30 am. Fireball Run is an internet, regional race, which focuses on returning missing children. Astronauts, rodeo stars and the professional wrestler, Raven will be driving. But more importantly, Pulaski County has a team of its own. Chamber Director Cecilia Murray and State Representative Steve Lynch will be driving the Tourism van. The Transformers' Scary Car and the "Back to the Future" Delorean will be in the race. They are using Pulaski County for their activities, and the finish and the start line will be in downtown Waynesville. The downtown area will be closed and traffic re-routed on those dates and times. Please be aware and make plans. Please share this information with your neighbors.

October 4th is Frogtober Fest in the Roubidoux Park, complete with a Frog Hill Marathon and the Frog Races in the Roubidoux. Remember October 8 is clean up day in Waynesville. October 10 is WHS Homecoming and the Homecoming Parade will be at 2:30 that afternoon, starting in the Roubidoux Park. That night Pride Night will take place before the game at the football field. The City is proud to participate in the Homecoming festivities. October 18 is Oktoberfest on the Square, sponsored by the WDBA. The PFAA, Theatre on the Square, is presenting "Beauty and the Beast". The City appreciates all the volunteers who work hard to present these activities to the community. Our thanks and compliments to you all.

The "Unlimited Play" All-Accessible Playground is taking shape with the help and input of our community committee and we expect to unveil a design for the "Little Heroes" playground at Frogtober Fest on October 4th. After the design is adopted we will begin a year of fund raising and with the $200,000 of Park capital improvement monies committed by the City over the next two years, we will be replacing our Roubidoux playground with one that will be three times the size of the current footprint. It will be accessible to all. It will have features that will allow special needs children, wheelchair- bound grandparents and Wounded Warrior parents access to play activity with their children and grandchildren. The City is very excited about this project!

The City is focusing on several goals that we set when I took office as mayor in April 2012. Our number one goal has been improving communication and we have succeeded with many initiatives. From a monthly newsletter to a monthly media release; from a citizen email list to a re-designed City website and City Facebook page, we have worked hard to connect with our citizens. Work has begun in earnest on the Roubidoux Park Stage, funded in part by the Dial family. The stage will offer a central location for festivals and events within the Park area. Our staff has also installed the second, and last, of our "Welcome to Waynesville" signs. The first is located on Highway 17 North and the new one sits on the old outer road, as your exit 156 onto Ichord Ave. We are proud to highlight our community!

The City Council this month raised the monthly stipend for mayor to $300 from $100. In a comparison with other Missouri Cities of 4000-5000 population, we had the lowest compensation. Even though we hire an administrator to do the day to day business, being mayor of a city can take a lot of time and effort. When I travel outside the community, I turn in my mileage and receive gas only. I do not claim the $.55 per mile. When I take people to dinner for the City, I have a credit card I use for that purpose. It is very closely monitored. When I attend luncheons and dinners, the citizens pay for my food. Those are the perks of being mayor. This raise in stipend will not affect my term as mayor, but will become effective in April of 2016. The Council and I do not want to be at the bottom of any list and we will no longer be there.

The Council also addressed another goal that we identified in 2012, eliminating 14 spots in our residential areas that had a 15 mph speed limit. This has been in discussion for four months in committees. Having a default speed of 25 mph has many advantages and in some cases, going 15 mph was totally unrealistic. Our police will enforce the 25 mph speed limit, as it goes into effect October 1. Beware, go slow in our residential areas! This change will not affect any MoDOT controlled road, downtown or our parks.

Things to watch for in the coming weeks include the paving of the downtown parking lot beside the Post Office. The WHS FFA chapter has adopted the beautification area at Exit 156 and they will be installing their design there to welcome people to Waynesville. These kids and their sponsor are great people and we thank them for this project. The City has applied for another "Safe Routes to School" grant to bring our sidewalk project from Westside Baptist to the downtown bridge area, as we work to become a walkable community. The City is beginning our budget process and will be working on it during October and November. The Trail of Tears project with the National Park Service is on track and expected to be installed in the February time frame. I have seen the exhibits and I think you will be proud of this project.

These are very busy times for the City, as we continue to work on flood mitigation projects and prepare for the Holiday Season. REMEMBER TO SHOP LOCAL! It will change your community.


From the banks of the Roubidoux,

Luge Hardman
Mayor of Waynesville

The City of Saint Robert would like to inform the public that the Municipal Center parking lot will be partially closed on Thursday, October 2nd, for an event occurring on that day. There will be parking available for Municipal Center patrons from the middle medians of the parking lot up to the Municipal Center building. Once the event is concluded, the parking lot will reopen. The City staff appreciates everyone's consideration and patience on this matter.

Just a reminder, Tiger Typhoon's indoor pool is open 7 days a week from 8 a.m. to 5 p.m. The pool closes from noon to 1:00 p.m. for lunch. Tiger Typhoon still offers Therapy Pool, Senior Swim, and Senior Water Aerobics, along with Open Swim. The Community Room at the Aquatic Center is also available for rentals, meetings, birthday parties and events. For more information or to make reservations, please call 573-451-2625.

The St. Robert Golf Course will be holding its 2nd Annual St. Robert "Golf with a Firefighter" tournament on October 10, 2014. This tournament will be an 18 hole, 2 person golf scramble. Registration will begin at 2 p.m. at the St. Robert Municipal Golf Course. Cost is a $20 entry fee. Carts can be reserved for an additional $25 fee. Carts are limited, so please reserve your cart as soon as possible. Mulligans will also be available for $5 for 2 along with Gimme Strings for $5. A post-tournament BBQ will begin at the end of the tournament. A spot may be reserved by contacting the St. Robert Fire and Rescue by phone at 573-451-2000 ext. 3102, by emailing djones@saintrobert.com, or by contacting the Golf Course in person or calling 573-451-2000 ext. 1306.
The holiday season is beginning and to kick the season off, the City hosts a community wide Halloween celebration at the St. Robert Community Center. This year's "Halloween in the Park" will be held on Friday, October 24, 2014, starting at 6:00 p.m. As in years past, this event would not be possible without the assistance of our local businesses. This year's event will include trick or treat goodie bags, a costume contest, food, games, family hayrides, haunted hayrides, a bonfire, and more. We are asking our local business owners to help us with monetary donations, donations of candy, or game sponsorship. Any help would be greatly appreciated. Last year, the entire event was funded by community donations. The City is striving to make this year even better. The City would also like to thank everyone for their continued support of this event and of this great community. Donations can be dropped off at Tiger Typhoon Aquatic Center or mailed to 194 Eastlawn Ave., Ste. A, St. Robert, MO 65584. If you would like to sponsor a game or activity or if you have any questions, please contact 573-451-2625, or email Kerry Rayford at krayford@saintrobert.com.
The WSR Joint Recreation Youth Sports League will begin winter registrations on October 1st through October 31st for the basketball program. The ages for this program are 6 yrs through 15 years of age. The cost is $35 per child which includes a Tee-shirt and medal. Coaches and volunteers are needed! WSR would also like to give a special "THANK YOU" to our fall sports sponsors, coaches, volunteers, and players. You are all greatly appreciated.
NOTICE: The announcement made last month of an upcoming women's expo event to be held sometime in October was incorrect. The next women's expo will not be held until sometime in the spring, 2015. Please accept our apologies for any inconvenience.

Like us or Visit us on FACEBOOOK at! www.facebook/city-of-saint-robert-missouri.com
Frog Race- October 4th the 7th Annual Frog Races will be held by the Waynesville-St. Robert Chamber of Commerce in conjunction with Frogtober Fest at the Waynesville City Park. "Adopt" a frog for $5 or a team of 3 for $10. Frogs will race down the Roubidoux and the first heat will begin at 1 p.m. The Frog Race is sponsored by Sonic Drive In. For more information please contact the Chamber office at 573-336-5121 or chamber@wsrchamber.com.
Ribbon Cutting for Prime Italian Bistro - October 7th at 11 a.m. to at 379 Hwy Z in St. Robert.
Chamber Luncheon - October 8th at 11:45 a.m. at The Hub German Restaurant. Our sponsor will be Hoppers Pub. Please contact the Chamber Office to RSVP before 9:00 a.m. Tuesday, October 7th.
**Please note** The Chamber of Commerce is excited to have such a large number of its members attend monthly luncheons. Unfortunately, due to the large number of last minute Chamber luncheon attendees a policy has been put into place by the Chamber Board of Directors. This policy started in APRIL 2005; anyone who responds after the R.s.v.p. cut-off time (9:00 a.m. the Tuesday before the luncheon) or shows up without an R.s.v.p. may be charged an additional $10. If an R.s.v.p. is received and they do not attend the luncheon there may be a $10 charged for the meal. The decision was made to charge this amount to compensate our Chamber member restaurants for the last minute adjusts they must make to their menus.
Chamber Community Pride Night - October 10th at 6:00 p.m. Join the Chamber at a tailgate party before the Homecoming Football Game of the Waynesville High School Tigers. Free hot dogs and soda handed out during the event. For more information contact our office at 573-336-5121.
The October Newcomer Spotlight Business is:
Fort Leonard Wood Command Orientation
25 bags were handed out in September.
Newcomer Materials are due to the Chamber Office by the 2nd Wednesday of each month. Newcomer Spotlight Businesses are selected randomly. You must be taking advantage of this benefit to be considered. If you are not currently participating in this FREE program, you should be!



Advertise as little or as often as you wish in the Waynesville-St. Robert Chamber "VOICE" Newsletter. Our Newsletter comes out once a month, and will include a hyperlink!

Banner Ad; Top of the Page Exclusive
$300 (for six months)
$500 (for twelve months)

Side Bar Banner Ad
$200 (for six months)
$350 (for twelve months)

Flier; PDF format
$50 (a month)

View More Advertising Opportunities
Chamber Board of Directors:
PRESIDENT - Phil Tackett
VICE PRESIDENT - Mike Freeman
TREASURER - Marsha Mercer

Brad Budolfson, Carrie Williamson, Dr. Chris Berger, Tracy McCord, Carey Heitman, Melissa Shelden, and Shawn Cordry
Chamber Staff:
EXECUTIVE DIRECTOR - Cecilia Murray
OFFICE MANAGER - Leanna Weathers
ADMINISTRATIVE ASSISTANT - Lisa Thomas