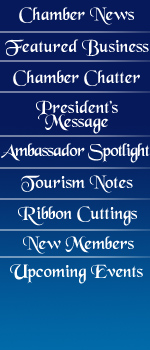 2014 Chamber Board of Directors
The Waynesville-St. Robert Chamber of Commerce Board of Directors was thrilled at the number of applications received from our membership for the open Board positions for 2014. We are lucky to have such talent in our community. At the April Board of Directors meeting, the Nominating Committee presented its proposed slate of candidates. The nominations were then closed. The Board voted on the 4 candidates and is excited to announce the Board of Directors that will take office on July 1, 2014.
Membership at Large - There is one (1) board seat open for a Membership at Large.
1. Shawn Cordry - 3 Year Term (Citizens Mortgage Company)
Waynesville - There is three (3) board seats open in Waynesville.
1. Dr. Chris Berger - Incumbent 3 Year Term (Waynesville R-VI School District)
2. Melissa Shelden - 3 Year Term (Westside Salon)
3. Phil Tackett - Incumbent 3 Year Term (Individual Member)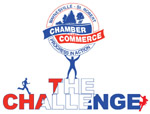 The Challenge
The Second Annual Waynesville-St. Robert Chamber of Commerce community event, The Challenge, will be May 10th in the Waynesville City Park. Check-in will begin at 8:00 a.m. with Pre-registration at 8:30 a.m. and the Challenge starts at 9:00 a.m. Participants will make up teams of two and will race to complete challenges. The first team to successfully complete all challenges and cross the finish line will be the event winner. Cash Prizes will be awarded to the top three teams, $75 and two round trip tickets between FLW and St. Louis from Cape Air for 1st, $50 for 2nd, and $25 for 3rd place.

Get Your Team Together! This is a perfect event for families, co-workers, or other groups to compete against each other while they enjoy a morning being outside and active in the Waynesville City Park. The Challenge will test your physical and mental capability during a variety of tasks as you attempt to get through the course made up of separate challenges as fast as possible. The Challenge is "Amazing Race meets Minute to Win it." Walking or running, if you choose, will be required to get to different station locations throughout the park.

Register your team today! At least one person per team must be 18 years old or older. Registration forms are available online at www.wsrchamber.com or at the Chamber office. Pre-register at the Chamber office by May 9th at 5:00 p.m. Event day registration will be available.
Eggs & Issues
The Waynesville-St. Robert Chamber welcomes State Senator Dan Brown and State Representative Steve Lynch to the annual Eggs and Issues Lunch on May 28th. This event is ponsored by CenturyLink, is one of the highlights of the year as our local State Senator and Representative report on the issues and challenges brought to the Missouri Congress during its most recent session and answered questions from the audience. This is a Chamber members only event. There is no charge and the meal is being provided by CenturyLink and catered by Andy's 417. RSVP by calling the Chamber office at (573) 336-5121 or e-mail chamber@wsrchamber.com by 9 a.m. May 23rd to reserve your seat. If you reserve a seat and are unable to attend without notifying the Chamber, you will be charged for the meal. Click here for the event page.
2014 Sponsorship Opportunities
Click here for information on 2014 Sponsorship Opportunities. For more information on any Chamber event contact the Chamber office at 573-336-5121 or email chamber@wsrchamber.com.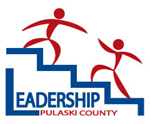 Leadership Pulaski County - Now Accepting Applications!
Leadership Pulaski County is a community based leadership program designed to identify, educate, and develop leaders. The goal of Leadership Pulaski County is to identify community leaders, expand the leadership potential of participants by increasing their knowledge of Pulaski County, as well as connect current and potential leaders by improving communication. Sessions will introduce participants to the different aspects of leadership within Pulaski County as well as develop an awareness of the importance of leadership to the community's growth and development. Participants will be provided the opportunity to network with individuals that represent many different aspects of the community including business, government, military, and volunteer organizations. Leadership Pulaski County is designed to develop, inspire, and motivate the leaders of Pulaski County.
Leadership Pulaski County program participants are selected from applications submitted to the selection committee based on merits through a highly competitive admissions process. Participants are expected to have established careers, demonstrate talent and leadership qualities, and participate in community activities. All participants must also demonstrate a personal commitment to serving the community, show potential for a significant role in the community in the future, and a willingness to commit the time and energy necessary to complete the program. The sponsoring organization or business must also fully support participation in Leadership Pulaski County.
Individuals from all aspects of Pulaski County are eligible to apply. The number of participants for each class is limited. All applications must be postmarked by June 6, 2014 to be considered for the 2014-2015 class.
Applications are now being accepted for the 2014-2015 Class of Leadership Pulaski County. Click the links below for more information.
Non-Profit Organization Scholarship Application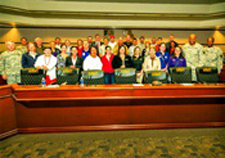 Tour of Fort Leonard Wood
On April 10th AUSA, Committee of Fifty, Friends of the Fort, Support the Fort and Phelps for the Fort members and guests toured Fort Leonard Wood. Click here to see picture from the day.
Fort Wood Community Spouses Club Caravan
Fort Wood Community Spouses Club Caravan was held on April 11th. Comfort Inn hosted the ladies for breakfast, Seller-Sexton Ford-Lincoln-Mazda sponsored lunch catered by Andy's 417 and held at the Hampton Inn. Click link to see pictures.
Community Forum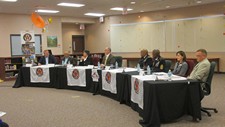 The Chamber hosted the annualcommunity on April 14th in the library of the Waynesville High School. The panel discussion began at 6:30 p.m. Speakers for the evening included MG Leslie Smith from Fort Leonard Wood, Mayor George Sanders from the City of St. Robert, Mayor Luge Hardman from the City of Waynesville, Dr. Judene Blackburn, Superintendent of the Waynesville R-VI School District, Dorsey Newcomb from the Leonard Wood Institute, and Gene Newkirk, Pulaski County Presiding Commissioner. The community was invited to attend the forum and had the opportunity to ask questions. Questions were submitted in person. Click here to view photos.
Chamber Four Person Scramble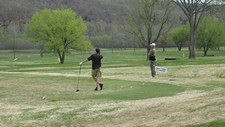 The golf tournament that was held on April 24th was a great success. Thank you to all of the teams who came out to enjoy a great day on the golf course, our event sponsors, and members who donated items for the play goody bags. To see photos from the event click here.
Chamber Business Showcase
On May 1st the Chamber Surprise Patrol visited two Chamber member businesses to recognize them as the Chamber Business Showcase member recognition program recipients for May. The May Business Showcase recipients are CPR-Cell Phone Repair and Mid Missouri Insurance Agency. The Surprise Patrol visited both businesses and dropped off a special sign that will be displayed throughout the month. Business Showcase recipients are drawn each month. The Surprise Patrol will be out again in June to recognize the next recipients.

Offer a discount or special offer to your business through the Chamber's Shop Local Key Tag.
Anyone with a Shop Local Key Tag can visit a participating business and receive a discount or take advantage of a special offer. Key Tags are FREE and available at all Chamber events as well as the Chamber office. Key Tags will be available during regular office hours at the Chamber office.

This program is open to any type of Chamber business including retail, restaurants, fitness, service businesses, or any business wishing to give a special promotion to residents. Your discount or special promotion needs to be good through December 31, 2014. Please fill out the form below with your discount or special offer to indicate that you are interested in participating in this program.
For more information about the Shop Local Key Tag Program visit www.keepitlocal.biz.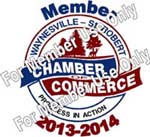 Chamber Membership E-Plaque
The Chamber would like to introduce the new E-plaque now available to members. This plaque may be placed on your business web site or social media page to increase your credibility through the recognition of Chamber membership. E-mail info@wsrchamber.com for the web site code and instructions to add the new Chamber Membership E-plaque to your company web site.
Character Word of the Month
The Chamber is partnering with the Waynesville School District in promoting their character word of the month. Each month a character word is chosen to be the focus of character development. The Chamber is encouraging its members to apply this word within their business each month. Businesses can put up a sign or put the word on their marquis as well as encourage employees to focus on what the character word means to them.
The character word for May is: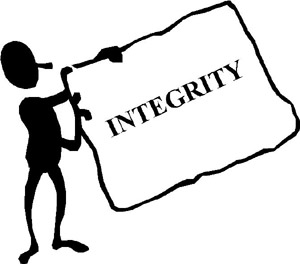 Integrity is the quality of being honest and having strong moral principles; moral uprightness.
What does Integrity mean to you, your business, and the community?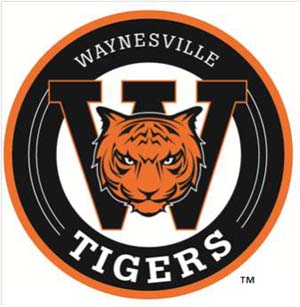 The Waynesville R-VI School District offers a broad range of programs - from pre-school for children with developmental concerns to dual credit and AP college courses at the high school - to meet the academic needs of students. As a result, the district's 5,827 students perform above average on state and national tests.

Beyond their common core subject material and 21st century skills, students learn to apply positive behavior support (PBS) strategies, model character words and embrace good habits for successful daily living. Understanding the value of individual responsibility is emphasized, along with service to others.

Students impacted by the military make up 75 percent of Waynesville's student population; 60 percent are military dependents. They are also diverse:
o 60% White o 19% Black or African American o 10% Hispanic or Latino o 7% Multi-racial o 2% Asian o 1% American Indian or Alaska Native

The award-winning school district is the area's second largest employer and has a $71 million operating budget. The district's facilities have never been in better condition - the result of more than $100 million being invested in the district's facilities during the last decade.

Classes for the 2014-15 School Year will start Thursday, August 14th, for the Waynesville R-VI School District, and enrollment will be held July 28th, 29th and 30th for new high school students entering grades 9-12. Enrollment for new students entering pre-kindergarten through 8th grades will be held August 4th, 5th and 6th.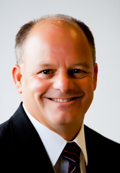 Greetings everybody!
Your Chamber continues to be extremely active in our Shop Local campaign. The Waynesville-St. Robert Chamber of Commerce is proud of what our local Chamber members have to offer. You can find almost everything you need from our Chamber members that have their businesses located in our Community. Dollars you spend locally stay local, which allows the Community to continue to grow and prosper. The quality of goods and services that are available in our Community cannot be beat anywhere in the State.
So Remember---Shop Local-It's All Here!

Your Pres.,
Mike Dunbar
mdunbar@sbpc.com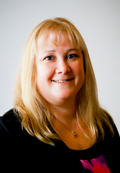 This month is filled with fun as we prepare for our upcoming events. We are still signing up teams for The Challenge on May 10th, so get your team together. "Eggs and Issues" is fast approaching. All the issues from Jefferson City will be discussed. This is a luncheon you don't want to miss, make sure you register early!
Thanks to Paula Tackett for taking care of everything at the office so the staff could attend the MAKO conference. Remember to help honor our Veterans on Memorial Day by attending the community Wreath Laying Ceremonies and the ceremony at the Ft. Leonard Wood Veterans' Cemetery.
If you have any questions or concerns please give me a call at 573-336-5121.


Cecilia Murray, IOM
Executive Director
chamberdirector@wsrchamber.com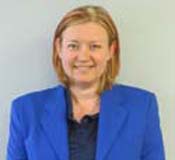 Cheryl Bohannan

I am Cheryl Bohannan, River Trails District, Boy Scouts of America District Executive. I am proud to have been chosen as one of the new ambassadors of the Waynesville-St. Robert Chamber of Commerce. Coming to this area over 15 years ago as a spouse through the Army my family fell in love with the people, place, and the growth that we saw in the community. I have been married to an amazing man, Kenneth, for 15 years. Having been retired from the Army for almost 8 years now and works for the U.S. Government, at MSCOE G3/7 Non-Commissioner Officer Academy on Ft. Leonard Wood for the last 5 years. We are the proud parents of a beautiful 12 year old boy, who attends the 6th Grade Center in the Waynesville School District; and with him getting a flyer when he was a kindergarten at East Elementary said he was going to do Cub Scouts and has reached his First Class Rank as a Boy Scout with Troop 150, located at the Saint Bellarmine Catholic Church in Saint Robert. Working as a Realtor for REMAX Realty in St. Robert and now retired but loved to again giving service to families in our community. As a contractor supporting training for three years for the brave men and women who serve our country. Now, the last three years I have had the amazing privilege to work in our local area serving over 1000 scouts and 700 volunteer leaders in the district. Being an Ambassador gives me the opportunity to continue to support and grow our community and continue to be a role model for our youth which is our future and hopefully full-fill "The Quest for the Promise".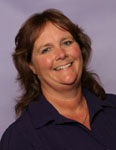 The Visitors Center expanded hours for the travel season has begun! Week days the Visitors Center and Tourism Bureau offices are open 8am-5pm, Saturdays the Visitors Center is open 9 a.m.-3 p.m. Our two Visitor Center staff, Katie Dreadfulwater and Clorice Reyes, will be able to assist your staff, guests and customers with ideas of things to do in Pulaski County. If you are planning a getaway, remember that we have over 800 brochures on attractions across the state of Missouri. The Visitors Center will be open 7 days a week beginning the Sunday after Memorial Weekend. Sundays hours are 9 a.m.-3 .p.m.
The Tourism Bureau Delegate Committee is working on tours for front-line staff to experience Pulaski County attractions. Discussions have begun with the museums in downtown Waynesville and with the Pulaski County Outfitters Association to establish tour date during the month of May. If you are interested in more information please send an email to email@pulaskicountyusa.com, Subject Line Front-Line Tour and we will include you on our email list once dates are set for the tours.
During the month of April we held a state-wide radio Pulaski County Get-away, Giveaway. The package included; a three night stay with Comfort Inn - St Robert, a float for two with Boiling Spring Campground, flowers and chocolate covered strawberries from Every Bloomin' Thing - Waynesville, and $100 restaurant certificates and a $100 certificate for purchases from the gift shop at the Pulaski County Visitors Center from the Pulaski County Tourism Bureau. Thank you to our partners for donating certificates for the campaign. These partners were highlighted in our radio ads across the state of Missouri. The winner was drawn April 21st and we would like to congratulate Cheryl Spotts of Armstrong Missouri!
Katie is working on the 2014 Guest Resource Guides. These are binders that are provided to area lodging partners that contain brochures and rack cards on area businesses. If you would like your business featured within the book, please bring your brochures to the Visitors Center no later than May 12th. 3pm. This is a complimentary service, as is displaying your brochures within the Visitors Center. Please remember 97% of our Center traffic are tourists and they are looking for; museums, unique places to visit, things to do, shopping, and restaurant take out menu's.
As always, stay connected with what is happening in Pulaski County by visiting our online calendar located at PulaskiCountyUSA.com. You won't want to miss the array of activities in May from 5K's, music events, live theater, paranormal investigations, golf and the museums on the square in Waynesville are open every Saturday. Don't forget you can look at other calendars, by clicking the down arrow to the right of Festival and Events and view Community Programs, Meetings, and Nightlife events. Need reminders or want notifications? Click on "More" and sign up for free email reminders. Put in keywords like "5K", "festival", "rodeo", "fair" to receive immediate notification when an event with that keyword is listed. As a business, take a moment to review the Group Calendar so that you can display welcome signs to all the groups coming to Pulaski County. We encourage you to do this, as you know we are…."A Welcome Place in America's Heartland!"
Make it a great day!

Beth Wiles, CDME
Executive Director
Pulaski County Tourism Bureau
137 St. Robert Blvd. Suite A
St. Robert, MO 65584
(877) 858-8687 Toll-free
(573) 336-6355 Ext. 104
(573) 336-2985 Fax
bethw@pulaskicountyusa.com
VisitPulaskiCounty.org

I just read that May is Older Americans Month.
A meeting with the National Council of Senior Citizens resulted in John F. Kennedy designated May 1963 as Senior Citizen Month, encouraging the nation to pay tribute to older people across the country. In 1980, President Jimmy Carter's proclamation changed the name to Older Americans month, a time to celebrate those 65 and older through ceremonies, events and public recognition. I understand that AARP was established in 1958 and you could join at 50 years of age. You are eligible to draw social security at age 62 with reduced benefits. Many businesses offer senior citizen discounts. The United States Census Bureau reports that on July 1, 2012 there were 43.1 million people who were 65 and older in the United States. The U.S. Census estimates that by the year 2060 the population of 65 and older will reach 92 million. People in this age group would comprise just over one in five U.S. residents. Of that number 18.2 million would be 85 or older. The U.S. Census also estimates that in 2056 the population 65 and older will outnumber people younger than 18 in the United States. It has been reported that 6 out of 10 retirees from Fort Leonard Wood choose to remain in the area. The United States Census estimated the number of people 65 and older who were veterans of the armed forces was 9.6 million in 2012. There is no doubt the older Americans market is a growing market that will bring new opportunities for investments and job.

Wayne Morgan
Executive Director
137 St. Robert Blvd. Suite B
St. Robert, MO 65584
573-336-2123
573-434-2304 cell
director@pulaskicountymo.com
www.pulaskicountymo.com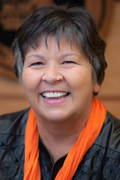 From the Banks of the Roubidoux!
Dear Citizens:
Our April City Council meeting was very busy with swearing in of Council members, the election of Mike France as Mayor pro Tem and committee assignments. We also honored three Brownies for their work with Stream Team # 1. Zoning issues saw two final plats approved, Woodland Hills Phase Six and the Walters Subdivision. We also rezoned the land located at the corner of Ichord Ave. and Route 66 to Commercial, as Dollar General announced last week their plans to build a new 10,500 sq. ft. building at that location.

The City's new Code Red Automated Notification System is close to being operational and we are hoping for it to be up and running by the end of May. We have also decided to seek grants to repair our tornado sirens. We will be doing this with the help of our emergency responders. Please be aware and alert during bad weather, as we get everything on line and repaired.

The City has recently hosted the National Park Service and the Pannier Company in the Laughlin Park. We are beginning in earnest the building of our Trail of Tears exhibit and Walking Tour, as we become a full partner in the National Historic Trail system. We plan for completion of this project by the end of the year. This has been a long time project and goal of the City and the Downtown Business Association, as we continue to revitalize the downtown area. The City Council also approved a Trail Grant from DNR to finish the hard surfacing of the Roubidoux Walking Trail. The engineering design of the walking trail in Laughlin Park has proven to be the correct formula for the flooding along the Roubidoux and we will continue with that design as we take the hard surfacing through the entire walking trail.

The highlights of the Council meeting were reports given concerning the special needs/accessible playground idea and the findings of our hydrology engineers concerning mitigation work after the August flood. The Waynesville Park Board and the City Council have been discussing and planning to replace our playground equipment in the Roubidoux Park for some time. It is aging and needing repairs. This past year, the City was asked to join talks concerning the building of a handicap/accessible playground for our area. Even though "accessible" for special needs children, the playground will be used by ALL children. It will feature adaptive swings with high backs, fencing for safety, ramps to every platform, smooth, spongy surfacing, musical instruments, shading, and many other features. Unfortunately, only a small percentage of fully accessible playgrounds exist within our nation. Families will drive many miles to bring their child to such a playground for the experience of having play with other children.
The Park Board and the City Council voted in April to partner with a 501-C-3 company, "Unlimited Play", from St. Louis, to lead this effort. They will be spearheading the fundraising, along with the Waynesville Community Foundation, and designing the playground. You can visit their website to see more examples of their work. Monies will come from the self-imposed sales tax for Capital Improvements in the Waynesville Parks, which would be the amount we would have spent anyway to replace a standard playground, budgeted over two years, with the remainder coming from grants and fund raising. The City is excited to be bringing such a state of the art addition to the Roubidoux Park. This will probably be a two to three year project.
Benton and Associates, a hydrology engineering company, gave the findings of their study of the August flood event. The City had anticipated all of the findings and in fact, have been preparing to address many of them. The two major mitigation projects will be deepening the channel of the Mitchell Creek bed and obtaining an area to detain water coming from across the Interstate and the many acres of the Roubidoux Watershed. It is, of course, problematic because we must obtain permission from federal agencies who control our waterways, specifically DNR and the Corps of Engineers. The engineers noted the progress the City has already made by working several areas on the Mitchell Creek area, Dyer Street and Ichord Avenue. Another issue is that Mitchell Creek is privately owned property and we will have to acquire easements to perform the work. I would also mention that there are Council members who feel this work is not the City's responsibility and that the neighborhood should pay for this work, for example, by passing a NID tax. The majority of the Council and myself, however, feel this is something the City should help with, as we have the contacts and grant opportunities to do it. We are dedicated to not let this opportunity pass to improve our safety from flooding. We have begun, and have in planning, several projects within the City to do just that. You will be seeing these as the year progresses. We continue to work with FEMA.
SHOP LOCAL! Route 66 Summer Jam on the Square is planned for May 24, 11:00 a.m. to 9:00 p.m. Come out for good music and fun!

From the banks of the Roubidoux,

Luge Hardman
Mayor of Waynesville

Congratulations 2014 Seniors!! The City of Saint Robert would like to take the time wish the classes of 2014 Congratulation on your achievement!
Mark your calendars for Saturday, May 17th, 2014 for The City of Saint Robert's Annual Glow in the Dark Golf Tournament. Registration will be at 6:00 p.m., and shotgun start will be at 7:00 p.m. there is a $20 entry fee for all players. The tournament will be 18 holes with 9 played before dark and 9 played after dark. Food will be provided. Prizes awarded for closest to the pin and longest putt as well as 1st, 2nd, and 3rd place prizes. Please reserve a spot by contacting the St. Robert municipal golf course 140 duffer lane St. Robert, MO 65584 573-451-2000 ext. 1306.

Tiger Typhoon Aquatic Center Season Opening **THE AQUATIC CENTER SEASON OPENING WILL BE MAY 24th **
Electronic/Appliance Collection On Saturday, May 24th from 9am to 1pm, there will be an appliance/ electronics collection in the St. Robert Community Center parking lot at 114 J.H. Williamson Jr. Dr. This event is being sponsored by the City of St. Robert, Ozark Rivers Solid Waste Management District, Missouri Department of Natural Resources, and the Meramec Regional Planning Commission. Items accepted for free include stoves, washers, dryers, microwaves, and other appliances (including refrigerated appliances). Computer CPUs, keyboards, printers, VCRs, cell phones and other electronics will also be accepted for free. There will be a fee for TVs and Computer Monitors of $5.00/each. You must unload items yourself. For questions, please contact MRPC at 573-265-2993

Dive in to a Summer Job at the Tiger Typhoon Aquatic Center! The City of Saint Robert is now recruiting for Head Lifeguards, Lifeguards and Pool Attendants. Visit Saint Robert Municipal Center or go online to www.saintrobert.com for more information!
CPR/FIRST AID CLASS: Saint Robert Fire and Rescue hosts a BLS, a Basic Life Support Course (CPR), for anyone who is interested in learning this very vital, life-safety technique. We have regularly scheduled classes at a cost of fifty dollars ($50) for anyone who is interested. Classes are held on the first and third Thursday of every month, from 8 am to 12 noon. We have also started a class for basic First Aid through The American Heart Association as well. It is from 1pm to 4pm on the same Thursdays as CPR classes. If you would like to participate in one of our CPR and/or First Aid classes, please call our office at 573.451.2000, ext. 3102 and ask for Danielle to schedule a class date.
Did you know? The City of Saint Robert Municipal Golf Course offers annual membership. The fee is $240 per year for unlimited rounds of golf. For more information on purchasing your annual membership please call 573.451.2000 ext 1129

Like us or Visit us on FACEBOOOK at! www.facebook/city-of-saint-robert-missouri.com

Ribbon Cutting for Sew It Seams - May 6th at 11 a.m. at 318 Historic Rt. 66 W. in Waynesville.
Ribbon Cutting for I Love Ice Cream - May 8th at 11 a.m. at 115 N. Benton St., Ste. 6 in Waynesville.
The Challenge - May 10th in the Waynesville City Park. Check-in will begin at 8:00 a.m. with Pre-registration at 8:30 a.m. and the Challenge starts at 9:00 a.m. Participants will make up teams of two and will race to complete challenges. The first team to successfully complete all challenges and cross the finish line will be the event winner. Cash Prizes will be awarded to the top three teams, $75 for 1st, $50 for 2nd, and $25 for 3rd place. For more information contact the Waynesville-St. Robert Chamber of Commerce at 573-336-5121.
Chamber Quarterly +1 Luncheon - May 14th at 11:30 a.m. at the Hampton Inn with Vidies Catering. Our sponsor will be Waynesville R-VI School District. Please contact the Chamber Office to RSVP before 9:00 a.m. Tuesday, May 13th.
**Please note** The Chamber of Commerce is excited to have such a large number of its members attend monthly luncheons. Unfortunately, due to the large number of last minute Chamber luncheon attendees a policy has been put into place by the Chamber Board of Directors. This policy started in APRIL 2005; anyone who responds after the R.s.v.p. cut-off time (9:00 a.m. the Tuesday before the luncheon) or shows up without an R.s.v.p. may be charged an additional $10. If an R.s.v.p. is received and they do not attend the luncheon there may be a $10 charged for the meal. The decision was made to charge this amount to compensate our Chamber member restaurants for the last minute adjusts they must make to their menus.
Ribbon Cutting for Seeger Toyota of St. Robert - May 15th at 11 a.m. to celebrate their re-grand opening at 169 St. Robert Blvd. in St. Robert.
Chamber Office Closed - May 26th in observance of Memorial Day.
Eggs & Issues - May 28th, the Waynesville-St. Robert Chamber welcomes State Senator Dan Brown and State Representative Steve Lynch to the annual Eggs and Issues Lunch at the Hampton Inn at 11:30 a.m.. This event is ponsored by CenturyLink, is one of the highlights of the year as our local State Senator and Representative report on the issues and challenges brought to the Missouri Congress during its most recent session and answered questions from the audience. This is a Chamber members only event. There is no charge and the meal is being provided by CenturyLink and catered by Andy's 417. RSVP by calling the Chamber office at (573) 336-5121 or e-mail chamber@wsrchamber.com by 9 a.m. May 23rd to reserve your seat. If you reserve a seat and are unable to attend without notifying the Chamber, you will be charged for the meal.
The May Newcomer Spotlight Business is: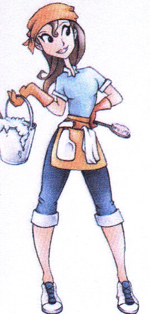 Cleaning By Barb
Fort Leonard Wood Command Orientation
34 bags were handed out in April.
Newcomer Materials are due to the Chamber Office by the 2nd Wednesday of each month. Newcomer Spotlight Businesses are selected randomly. You must be taking advantage of this benefit to be considered. If you are not currently participating in this FREE program, you should be!



Advertise as little or as often as you wish in the Waynesville-St. Robert Chamber "VOICE" Newsletter. Our Newsletter comes out once a month, and will include a hyperlink!

Banner Ad; Top of the Page Exclusive
$300 (for six months)
$500 (for twelve months)

Side Bar Banner Ad
$200 (for six months)
$350 (for twelve months)

Flier; PDF format
$50 (a month)

View More Advertising Opportunities
Chamber Board of Directors:
PRESIDENT - Mike Dunbar
VICE PRESIDENT - Phil Tackett

TREASURER - Marsha Mercer

Brad Budolfson, Carrie Williamson, Mike Freeman, Dr. Chris Berger, Katrina Lynch-Allen, Tracy McCord, and Carey Heitman
Chamber Staff:
EXECUTIVE DIRECTOR - Cecilia Murray
OFFICE MANAGER - Leanna Weathers
ADMINISTRATIVE ASSISTANT - Lisa Thomas