Raise It Up Anthem for America
On June 14, 2014, the Waynesville-St. Robert Chamber of Commerce brought together 224 people at the Waynesville High School Football Stadium and sang the Star Spangled Banner to celebrate the bicentennial of the American Flag and to be part of the National Museum of American History's goal of setting a new Guinness World Record for the largest collective National Anthem performance in history.

2014 Ambassador Club Day!
June 22nd was proclaimed as Waynesville-St. Robert Chamber of Commerce Ambassador Club Day. This is a special day to acknowledge the efforts of these volunteers and to thank them for their work in and support of the community. The Chamber Staff and Summer Vista Assistant visited the each of the Ambassadors on Friday, June 20th to thank them for the work they do to help make the Waynesville-St. Robert community a great place to live, shop, and play. Click here to view a video of the day's adventure.
2013-2014 Year Review
During the last year, the Chamber worked with media partners to launch the "It's All Here" advertising campaign and established the "Keep It Local" discount key tag program. To sustain these programs that directly benefit our local economy, the Chamber is implementing a business membership dues increase for the 2014-2015 fiscal year. This will be the first membership dues increase since 2010. Dues for businesses with 24 or less employees will increase by $25 and dues for businesses with 25 or more employees will increase by $50. The structure of individual, non-profit, and media partner memberships will not change. A portion of Chamber membership dues helps to fund the "It's All Here" advertising campaign and the "Keep It Local" program. These two programs encourage consumers to spend their dollars locally and this supports your business. The dues increase will allow the Chamber to allocate an estimated $8,600.00 annually to help fund these programs. Our media partners have provided free of charge to the It's All Here campaign over $43,000 in advertising since December of 2013.
Also in the past year, the chamber has held 37 ribbon cuttings, gained 78 new members, distributed 330 welcome packets at command orientation, distributed 120 welcome packets at the office, provided 2,566 referrals to our members' businesses, distributed 9,429 newsletters (viewed online 1,995 times), distributed 40,885 weekly updates (viewed online 8,139 times), had 24,673 unique user visits to our web site and held 30 events with a total of 3,043 people attending.
On behalf of the Board of Directors, volunteers and staff; it has been a pleasure to serve you and the Chamber is looking forward to another year of working hard supporting the businesses in the Waynesville-St. Robert Area. It is our sincerest wish that you renew your membership for another year so that we may continue to grow together.

Membership Social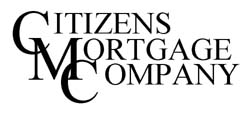 The 2014 Membership Social will be July 31st at 6 p.m. at the Hampton Inn. Sponsoring this event is Citizens Mortgage Company with Di Trapani's Italian Bistro providing the food. This annual membership social is a night of networking, fun and entertainment. The cost to attend the Social is $15.00 per person. Please call the Chamber office at 573-336-5121 no later than 9:00 a.m. July 21st to make your reservations.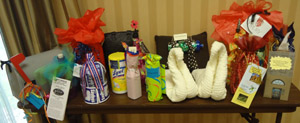 The Membership Bottle Auction is a fun addition for members to promote their business as well as learn about other member businesses. Participating members will donate a bottle decorated in a way that no one can tell what it contains. The bottle needs to be related in some way to your business. For example if you are a dry cleaner you could wrap up a bottle of detergent with a gift certificate for dry cleaning. During the social the bottles will be displayed then auctioned. Bidding for each bottle will start at $5. No one will know what each bottle contains until after it is won. All money raised during the Membership Bottle Auction will go to the "It's All Here" shop local ad campaign in support of Shop Small Business Saturday. Keep it Local, This is our Home and It's All Here!
If you would like to donate a bottle contact the Chamber office at 573-336-5121 or email chamber@wsrchamber.com. All bottles are due to the Chamber office by 5:00 p.m. July 24th. You might win big or get a dud but the Membership Bottle Auction will be an exciting edition to the 2014 Membership Social.
Now Accepting Veteran of the Year Award Nominations
The Waynesville - St. Robert Area Chamber of Commerce is preparing for its annual Veterans' Day Ceremony & Parade. From now until August 29, 2014 the Chamber of Commerce will be accepting nominations from Chamber members. A one-page letter outlining the candidate's qualifications and experience will comprise the formal nomination form along with a brief bio summary of the nominee and a digital photo.
The Veteran of the Year Award is meant to recognize a veteran from any rank from the Air Force, Army, Coast Guard, Marines and Navy with an honorable discharge. The individual must be a Pulaski County resident and has agreed to accept the award and be the Veterans' Day Ceremony & Parade Marshall on November 11, 2014.
Nomination forms are available at the Chamber office or can be downloaded by clicking here. If you have any questions contact the Chamber office at 573-336-5121, or e-mail chamber@wsrchamber.com.
Operation Workforce Job Fair
Looking for Employees? Then plan to attend. The Waynesville-St. Robert Chamber of Commerce presents the 10th Annual Operation Workforce Job Fair. Operation Workforce is a workforce recruitment program promoting the connection between employees seeking part-time/full-time positions with employers providing those employment opportunities. Interviewing booths will be available for on-site employee/employer interviews.
This event will take place Thursday, August 28, 2014 at the St. Robert Community Center from 10:00 a.m. to 2:00 p.m. with set up from 9:00 a.m. to 10:00 a.m.
If you would like to have a booth print out your form here and send it to the Chamber office at 137 St. Robert Blvd. Ste. B, St. Robert, MO 65584. For more information, please contact the Chamber office at (573) 336-5121 or e-mail info@wsrchamber.com.
Be a CHOICES Presenter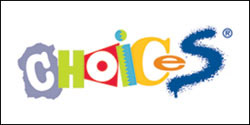 The Waynesville-St. Robert Chamber of Commerce and Rotary Club of Pulaski County are pleased to bring the CHOICES Program to the eighth grade students of Pulaski County. The CHOICES Program is a highly participatory classroom seminar, presented by local volunteers from both the Chamber of Commerce and Rotary Club. It uses interactive exercises to help students learn the impact of their choices and how to take control of their lives through wise decision-making when it comes to time and money management as well as education.
The success of this project can be summed up best in the words of a student after completing the CHOICES presentation, "It (self-discipline) means pushing myself to do the right thing even if it's hard." By focusing on real world topics such as time management, job opportunities, self-discipline, and staying in school CHOICES drives home the lessons that are so often overlooked.
The Chamber and Rotary Club will present CHOICES to every school district in Pulaski County during the 2014-2015 school year. If you would like to get involved as either a presenter or a donor please contact the Chamber office at 573-336-5121.
2014 - 2015 Sponsorship Opportunities
Click here for information on 2014 -2015 Sponsorship Opportunities. For more information on any Chamber event contact the Chamber office at 573-336-5121 or email chamber@wsrchamber.com.
Chamber Business Showcase
On July 1st the Chamber Surprise Patrol visited two Chamber member businesses to recognize them as the Chamber Business Showcase member recognition program recipients for July. The July Business Showcase recipients are Mercy - St. Robert and Lost in the Woods Antiques & Collectibles. The Surprise Patrol visited both businesses and dropped off a special sign that will be displayed throughout the month. Business Showcase recipients are drawn each month. The Surprise Patrol will be out again in August to recognize the next recipients.

Offer a discount or special offer to your business through the Chamber's Shop Local Key Tag.
Anyone with a Shop Local Key Tag can visit a participating business and receive a discount or take advantage of a special offer. Key Tags are FREE and available at all Chamber events as well as the Chamber office. Key Tags will be available during regular office hours at the Chamber office.

This program is open to any type of Chamber business including retail, restaurants, fitness, service businesses, or any business wishing to give a special promotion to residents. Your discount or special promotion needs to be good through December 31, 2014. Please fill out the form below with your discount or special offer to indicate that you are interested in participating in this program.
For more information about the Shop Local Key Tag Program visit www.keepitlocal.biz.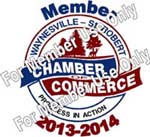 Chamber Membership E-Plaque
The Chamber would like to introduce the new E-plaque now available to members. This plaque may be placed on your business web site or social media page to increase your credibility through the recognition of Chamber membership. E-mail info@wsrchamber.com for the web site code and instructions to add the new Chamber Membership E-plaque to your company web site.