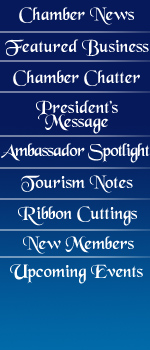 2014 Polar Meltdown Chili Cook-off
The Chamber will kick off 2014 with the seventh annual Polar Meltdown Chili Cook-Off to be held on January 25th at the St. Robert Community Center from 11 a.m. to 3 p.m. An event the whole family can enjoy, the Polar Meltdown Chili Cook-off lets you come in from the cold and let your spirits melt into a pot of delicious chili served up by one of our hometown chefs! Admission for this event is $5 (10 and under are free). Tickets may be purchased in advance through the Chamber office. Limited tickets will be available at the door.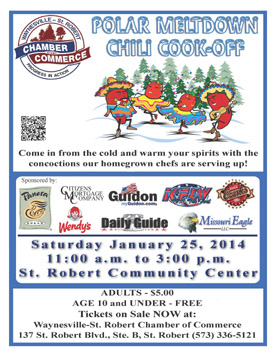 click image for flyer
The Polar Meltdown Chili Cook-off is sure to offer some great food so come out and enjoy an afternoon of fun and excitement at the seventh annual Polar Meltdown Chili Cook-off where the only chill you'll feel is a spicy one!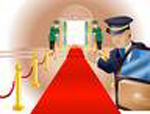 Community Leadership Awards Banquet


The Waynesville - St. Robert Area Chamber of Commerce is preparing for its annual Community Leadership Awards Banquet. This memorable event will be held on Friday, February 7, 2014 at the St. Robert Community Center with social hour beginning at 5:30 p.m. followed by dinner at 6:00 p.m. This event is held to commemorate the hard work and dedication to community exhibited by our area leaders, non-profit organizations and civic groups, as well as announces the Citizen of the Year.
Tickets are now available at the Chamber office. For more information about the Citizen of the Year and the Community Leadership Awards Banquet contact the Chamber office at 573-336-5121 or e-mail chamber@wsrchamber.com.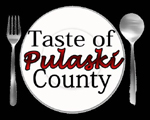 What Will Be in Your Basket?
This year the Waynesville-St. Robert Chamber of Commerce's Annual Taste of Pulaski County & Basket Auction to be held on Saturday, March 29th from 11 a.m. to 4 p.m. at the St. Robert Community Center. Have you thought about what you'll be putting in your basket? All items submitted are greatly appreciated and help to make this event the largest and primary fundraiser the Chamber holds throughout the year.
Don't hesitate to contact the Chamber and let us know if your business would like to donate a basket, gift certificate or silent auction item, call (573) 336-5121 or e-mail chamberdirector@wsrchamber.com
Mark Your Calendars! 2014 Chamber Calendar of Events
For more information about any of the upcoming Chamber events click on the name of the event or contact the Chamber office.
January 25th Polar Meltdown Chili Cook-off (St. Robert Community Center) from 11 a.m. to 3 p.m.
February 7th Community Leadership Awards Banquet (St. Robert Community Center) at 5:30 p.m.
March 29th Taste of Pulaski County and Basket Auction (St. Robert Community Center) from 11 a.m. to 4 p.m.
April date TBA Tour of Fort Leonard Wood from 9 a.m. to 2:30 p.m.
April 24th Golf Tournament (Fort Leonard Wood Piney Valley) with a shotgun start at 10 a.m.
April 28th Community Forum (High School Library) at 6:30 p.m.
May 10th The Challenge (Waynesville City Park) Time TBA
May date TBA Eggs & Issues Lunch at 11:30 a.m.
July 31st Membership Social at 6 p.m.
August date TBA Operation Workforce Job Fair (St. Robert Community Center) from 10 a.m. to 2 p.m.
August 22nd Chamber Volunteer Luncheon and Pictures at 11:30 a.m.
October 4th Frog Race (Frogtober Fest in Waynesville) 1 p.m.
October date TBA Community Pride Night (Waynesville High School Homecoming Football Game) 5 p.m.
November 11th Veterans' Day Ceremony & Parade (Waynesville) 11 a.m.
November 29th Shop Small Business Saturday

September to November CHOICES Program Presentations
September to February Leadership Pulaski County
2014 Sponsorship Opportunities
Click here for information on 2014 Sponsorship Opportunities. For more information on any Chamber event contact the Chamber office at 573-336-5121 or email chamber@wsrchamber.com.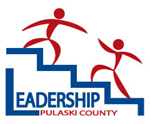 Leadership Pulaski County
The second class of Leadership Pulaski County attended its fourth session on December 12th. The Leadership Pulaski County Class volunteered at the Angel Store. The class voted to do a volunteer service project for the Good Samaritan Center and chose to spend an afternoon helping with their Christmas gift program. Class members helped greet shoppers, pick out items, wrap presents, and stock shelves.
The focus of the class's fourth session was volunteerism and community service. Speakers representing several non-profit organizations participated in a panel discussion of volunteerism within Pulaski County. The class also discussed the importance of giving back to the community in order to make it a better place for everyone.

The class looks forward to its January session which will focus on City, County, State, and Federal Government & Workforce Development.
Limited sponsorships are still available. If you are interested in contributing to the building of community leaders by becoming a 2013-2014 Leadership Pulaski County sponsor or would like more information on the program contact the Chamber office at 573-336-5121 or email info@wsrchamber.com
Chamber Business Showcase
On January 2nd the Chamber Surprise Patrol visited two Chamber member businesses to recognize them as the Chamber Business Showcase member recognition program recipients for January. The January Business Showcase recipients are Splash Designs and Buckhorn Lanes. The Surprise Patrol visited both businesses and dropped off a special sign that will be displayed throughout the month. Business Showcase recipients are drawn each month. The Surprise Patrol will be out again in February to recognize the next recipients.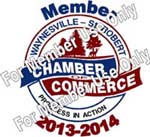 Chamber Membership E-Plaque
The Chamber would like to introduce the new E-plaque now available to members. This plaque may be placed on your business web site or social media page to increase your credibility through the recognition of Chamber membership. E-mail info@wsrchamber.com for the web site code and instructions to add the new Chamber Membership E-plaque to your company web site.
Character Word of the Month
The Chamber is partnering with the Waynesville School District in promoting their character word of the month. Each month a character word is chosen to be the focus of character development. The Chamber is encouraging its members to apply this word within their business each month. Businesses can put up a sign or put the word on their marquis as well as encourage employees to focus on what the character word means to them.
The character word for January is: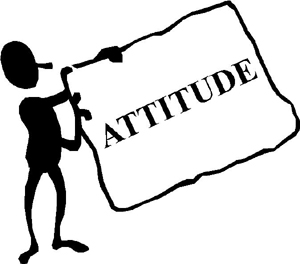 Attitude; noun meaning the way you think and feel about someone or something or a feeling or way of thinking that affects a person's behavior.

What does attitude mean to you, your business, and the community?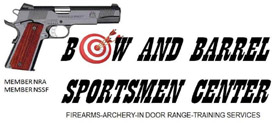 The Bow and Barrel Sportsmen Center of St.Robert is very honored to be the January sponsor for the Chamber of Commerce luncheon. The vision for Bow and Barrel started 2 years ago when we bought a piece of property in St. Robert and the business plan process began. With help from our community, the land was cleared and after much preparation and waiting the construction phase began in August 2013.
Today, we have a first-class facility in which to serve our community. Currently, there is 4,000 square feet of retail area and 7 indoor firearms lanes. As we grow our facility, the plan is to add 6 lanes of indoor archery to accompany our 10 outdoor archery lanes. Within the facility, we have a class room that can seat up to 36 people for conference style meetings or 18 students for training courses. Additionally, we offer 250 personal firearms storage lockers for short and long term rental use, and a snack bar area. Our facility is wheel chair accessible.
Our goal at Bow and Barrel is to meet the needs of all our patrons, whether you are an avid shooter, archer or a beginner. There are 3 levels of memberships for you to choose from or, you may walk in and use the facility on an hourly basis. There will be various training classes offered for both firearms and archery. In addition, we will hold leagues and tournaments for both Pistol and Archery. Tuesday night is our ladies night called "Pistols and Stilettoes" starting January 7th, 2014, and will feature specials with our female instructors. We are currently planning Monday and Wednesday night Leagues starting in January 2014 and Thursday nights to be Pulaski County Family Fun Night, and Friday night date nights here at Bow and Barrel. We want to be a place where the whole family can come and enjoy themselves. Our main objective is to supply a safe and comfortable environment where you can learn about firearms and archery.
We are excited to be a new business here in Pulaski County and a supporter of the Chamber of Commerce. We look forward to a long and productive relationship with our community. We welcome you to come out and support us!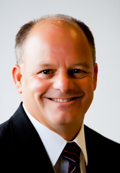 Happy New Year!
The New Year always brings with it a new hope and belief that we all get a fresh start and that the New Year will be better than the last. My wish for each of you is that 2014 will be a great year.
The Chamber will continue to be active in our community with many events. Please see our calendar for a listing of our events so you can get it on your schedule now and be ready to participate.
As always remember our Veterans' and the troops serving our Country. They are the reason we continue to enjoy the Freedoms we have today.
Wishing each of you a Happy New Year!
Your Pres.,
Mike Dunbar
mdunbar@sbpc.com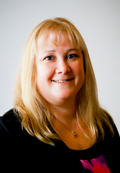 Happy 2014 and wish you a prosperous year ahead! The Chamber staff is kicking into gear as we prepare for all our spring events. We would like to thank the members that have made the commitment to sponsor our events in 2014. If you have not already done so please show your support for the Chamber by faxing us your signed sponsorship form and help make our events successful.
We are currently preparing for our upcoming fundraiser, the Taste of Pulaski County & Basket Auction. We will be calling all those that have not filled out a sponsorship form and asking for your help. As always our goal is to receive a basket or donation from every member.
Warm up with a bowl of chili at the Polar Meltdown Chili Cook-off this month. It is sure to be a fun filled day. The Chamber is starting to work on our 2014 Calendar of Events. Don't forget to send in your community calendars as soon as you can. It helps prevent multiple events on the same day.

If you have any questions or concerns please give me a call at 573-336-5121.
Cecilia Murray, IOM
Executive Director
chamberdirector@wsrchamber.com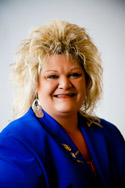 Betsy Thomson
Happy New Year! I am Betsy Thomson, General Manager of Baymont Inn & Suites in St. Robert and I am excited to be the incoming President for the Chamber Ambassador Club in 2014. I want to commend outgoing President Melissa Shelden for her nurturing guidance and passion to our Club and I am challenged to carry that energy into the coming year.
My role as an Ambassador to the Chamber of Commerce and Leadership Pulaski County graduate enables me to promote understanding and confidence of our Chamber and its membership. By now, we all know the Waynesville -St. Robert Chamber of Commerce has been selected by the Missouri Chamber of Commerce as the 2013 Chamber of the Year. My goal as President of the Ambassador Club is to keep that momentum going.
I am looking forward to leading the Ambassador Club and to experience the camaraderie that fills my heart and thrills my mind with opportunities to educate and inform and touch others' lives. With a rejuvenated spirit, we will support the community events and Chamber programs and services with recognition and pride. It is very inspiring to know there is a whole group of Ambassadors that are ready, willing, and able to help me reach my goal.
For more information on the Ambassador Club or Chamber Membership benefits, please contact me!
Cheers!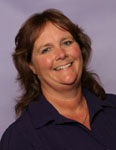 The Bureau has been diligently working the last few weeks, placing advertising for the upcoming spring campaigns. New this year, Pulaski County will be participating in a 3 month virtual tradeshow geared towards outdoor sports enthusiasts. We are also working on new creative of the billboards along Interstate 44. The 2014 Visitors Guide is hot of the press is currently being shipped to Visitors Centers throughout the state. The Bureau has also been working on freshening up www.PulaskiCountyUSA.com with a new look and feel. With the new campaigns you will notice the incorporation of the new logo, which represents Pulaski's patriotism, open skies, great outdoors, and beautiful rivers.
As we work on the upcoming campaigns, please notify the Bureau of events planned for 2014. The earlier we know about larger events, the more outlets we are able to market in; print, radio, keyword search, social media, speaking engagements, etc. To learn more about event promotion eligibility and outlets please visit the Industry Partner area of PulaskiCountyUSA.com.
The Bureau will begin accepting applications for the 2014 Cooperative Grants. This grant program is available to non-profit event planners, holding events in Pulaski County and offers a 50/50 monetary grant to assist in marketing an upcoming event. For more information regarding this program, please visit the Industry Partner section of our website or give us a call at 336-6355
As you freshen up your business brochures and rack cards, don't forget to bring a supply to the Visitors Center. We display tourism related brochures in our County room and we will also be working on updating the Guest Resource books that we place in the lobbies of local lodging properties. Both of these services are complimentary to tourism partners.
Below is a quick overview highlighting some of the 2013 marketing efforts which target Leisure, Group and Media.
Incorporation of new logo
Statewide and Regional Radio campaigns
Social Media; Wordpress Blog, Facebook, Twitter, Youtube
Development of over 100 partner videos
Establish Pulaski County hashtags
Billboards
Pay Per Click/Keyword purchasing
Banner advertising
Cable Advertising
Targeted email blast sponsorships
Tradeshow exhibits and Marketplace participation
Statewide Welcome Center Distribution
Reorganization of Guest Resource Guide
Lake Ozark Brochure Distribution
Print Placements in Leisure, Group; motor coach, bank travel clubs, student travel and reunions, sporting event planners outlets
Editorial features; print, internet websites and guest blogging
Outreach to local, regional, state and national media
Use of campaigns in multiple outlets; IE Radio reused in social media and video, Print advertising reused in social media, audio and video.
Bureau Publications
Visitors Guide
Goodtimes Guide
Hotel Rack Card
Veterans Memorial Tour Guide
Savor Pulaski County Flavor
Phone App
FLW Museums
Waynesville Walking Tours
Geocaching
Antique and Sweet Trail
Driving Tour Brochure
Visitor Center:
Visitor Center traffic increased 32% Jan-Nov over 2012
Top states visiting Center; Missouri, Illinois, Indiana, Ohio, Texas
Remodel adding water feature, expansion of restrooms and bus parking, upgrade of brochure storage system
Expansion of souvenir options
The Bureau and Center staff are committed to marketing Pulaski County as a destination for outdoor enthusiasts, Route 66 travelers and seekers of history and culture. We are excited by the opportunities in Pulaski County that are established as well as new projects that are on the horizon. 2014 looks to be an exciting year in tourism!!
Make it a great day!

Beth Wiles, CDME
Executive Director
Pulaski County Tourism Bureau
137 St. Robert Blvd. Suite A
St. Robert, MO 65584
(877) 858-8687 Toll-free
(573) 336-6355 Ext. 104
(573) 336-2985 Fax
bethw@pulaskicountyusa.com
VisitPulaskiCounty.org

I am forecasting that Pulaski County will see sales tax revenues increase in 2014 by 2%. The totals for 2013 sales tax revenues will not be available until 1st quarter of 2014. As I write this article it appears 2013 will be lower than 2012, but greater than 2011.
The Entrepreneur Club has been in existence for over two years. We have met with hundreds of people who are looking at starting their own business. We have developed resources to assist those folks to reach their goals. The club has developed relationships with the Score Chapter of Lake Ozark, University of Missouri Extension, and MS&T. This will continue to be an important facet for economic development for Pulaski County.
The Pulaski County Growth Alliance with the City of Waynesville applied for a Community Development Block Grant to build a Spec Building in the new Waynesville Industrial Park in 2013. The application received approval pending an environmental review of the Waynesville Industrial Park. This review should be complete in January. After all documents are signed the bid process for construction will begin. This process requires at least four bids be received for construction. I believe a contractor will be selected in the spring and construction to be completed in the fall. This building will be a 20,000 square foot shell building for manufacturing and warehousing.
The Pulaski County Growth Alliance will file an application to make Pulaski County a Work Certified County in 2014. This process requires that the Pulaski County workforce be tested using American College Testing (ACT) criteria of Applied Math, Reading for information, and Locating Information.
The certification also requires employers agree to participate. The Work Ready Committee will be asking employers in Pulaski County to support this initiative. We have been monitoring unemployment levels and they have been falling the last quarter of 2013. However, for our workforce to be completive in today's market place being a Work Ready Community is essential.
The year 2014 will bring challenges to Pulaski County. With the challenges there will also be opportunities and we must prepare for those opportunities
Wayne Morgan
Executive Director
137 St. Robert Blvd. Suite B
St. Robert, MO 65584
573-336-2123
573-434-2304 cell
director@pulaskicountymo.com
www.pulaskicountymo.com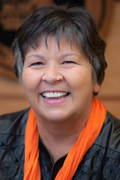 From the Banks of the Roubidoux!
Dear Citizens:

As we leave 2013 behind, the City Council, the staff and I always take a moment to look back and note the progress and projects we have worked on during the year. This year will be forever marred by the flash flood of August 6th and the deaths of Jessica and Ely Lee. Our community rose to the challenge and heroes were seen everywhere. The loss to the City in infrastructure and assets is estimated at $880,000. Our citizens continue to struggle with damage to their homes and the emotional and financial impact of the event. The City is determined to address as many mitigating factors as possible, as we plan for 2014. Working with FEMA, setting goals, and working with our elected officials, we hope to make many improvements in the City, as they relate to the Roubidoux and the Mitchell Creek area. I will keep you abreast of our plans as we move forward in the new year.

The past year was full of national exposure for our City and community. From the general's daughter on "The Bachelor", two contestants on the "X Factor" and a WHS graduate on the"Bar Rescue", Waynesville was highlighted as "small town America". We end the year celebrating the choice of Sgt. Christiana Ball as the U. S. Army's "Operation Rising Star". Early in the year, we joined some select cities as "Purple Heart Cities" along the Purple Heart Trail of I-44. We are honored to have that distinction.

*We have had many economic development projects this year. OTC has opened its doors to record setting enrollment. The B and B Cinema has begun construction on a new Patriot 12 Cinema atop the hill in West Waynesville. Phelps County Regional has begun construction on their $24 million medical clinic, located adjacent to the VA Clinic on G. W. Lane St. McDonald's completed a major renovation of their restaurant on Ichord Ave. The High School Campus Completion Project was dedicated in November. Downtown has seen the opening of the new Roubidoux Plaza on the square and is offering several new businesses. Many other businesses have opened in Waynesville this year.

*Many infrastructure projects highlight the determination of your Council to improve the City's service to our citizens. We have extended our water line in Hunter's Point to the new Industrial Park, also to the new Cinema site and the new medical clinic. We are building a new sewer line to those areas, as well. We have made several improvements to our Sewer Treatment Plant and that has improved our efficiency in the treatment of our water. We have rebuilt the Electric Feeder line # 1, which serves Ward One. We have added re-closures to our lines to help with reliability and service.

*We also have begun the building of a sidewalk system from T Highway to the downtown area. This will take time, as we are relying on grants to build this needed addition. We have finished the downtown lighting project and built the Trail of Tears site in the Laughlin Park area, with plans to install signage and a walking trail in the coming year. We added ten lights and new sidewalks to the Roubidoux Walking Trail. We have begun plans to address the congestion at T Highway and to build a three lane additon to Route 66 from the I Bank to T Highway. We have begun the Waynesville Industrial Park, adding utilities and road beds. This year a water tower will rise from that area, as we begin building there. We added a new Welcome sign on Highway 17 North. We built a new pavilion in the Roubidoux Park and announced a large donation for the Parks system from the Dial family. We addressed the low water crossing on Old H and built a new bridge structure there, in order to keep that road open during rain.

*We hired a new police chief, Dan Cordova, with the retirement of long time chief, Bob Carter. We have organized and supported the Waynesville Downtown Business Association and the Waynesville Community Foundation. We continue to use grant monies to improve the Waynesville-St. Robert Regional Airport, with a new community hangar and a new fuel system. We added additional parking along Benton Street at the Park entrance and will be paving that in the new budget. We have completed our third year with the DREAM initative for downtown.

As we begin a new year, the Council and I are reviewing goals for the coming year. Our upcoming budget is $17.3 million, with many infrastructure projects listed. I will give you a rundown of them in my January note. The Council, the staff and I wish you all a wonderful New Year.

REMEMBER TO SHOP LOCAL!

From the banks of the Roubidoux,

Luge Hardman
Mayor of Waynesville


The City of St. Robert would like to wish everyone a Happy New Year!
The City of Saint Robert recently honored some of its employees for years of service with the city and announced The City of Saint Robert's employee of the Year is Jeffrey Kinsley. For years of service Carmen Black 35 years, Ronald Woody and Larry Kelley 25 years, Steve Long and Fredrica Norris 20 years, Matthew Wood, Paul Jones and Jayme Gettys 15 years, Terry Legan 10 years, Lynn Bays, Ryan Hicks, John Parker, Christina Durbin, David White, Lee Whiteley and Kylie Hill 5 years, Stacey Burress 3 years and Kristen Carroll, Charles Presley, Roy Browning, Brett Cox, Trinity Edwards, Isaiah Wills, Amanda Brooner, Chastidy Sturgeon, Anita Ivey, Lisa Lane, Landon Sweno, Christopher Brown Krystal Clark, Raymond Tudor, Darlenea Schutt, Ryan Smith, Danielle Jones, Nancy Varner, Christopher Danielson, Joseph Williams, and Christina Pigg 1 year and our Congratulations to them all!
The City of St. Robert is also getting ready to host their 5th Annual Outdoor Sportsman Show at the St. Robert Community Center. The event will be held on Friday, February 21, 2014 from 5:00pm - 8:00 pm and Saturday, February 22, 2014 from 10:00am to 5:00pm. The City of St. Robert is seeking vendors such as scuba diving, trail riding, ATVs, trucks, RVs, fishing, hunting, boating, camping, and much more! Anything involving the good ol' outdoors will be perfect for this event! Vendor booths are $10 for a nonelectric and $15 for electric! and include one 6x2 table and 2 chairs. Electric booths are limited and are available on a first come first reserved basis. Please email St Robert Parks and Recreation Clerk, Trinity Edwards at tedwards@saintrobert.com or call 573-451-2625 and reserve your booth today!
IMPOUND/BOARDING FEE INCREASE: The City of Saint Robert Animal Impound/Boarding fees increased effective December 1st. The Impound fee will be $10.00 and boarding fee will be $8.00 per day.
CPR/FIRST AID CLASS: Saint Robert Fire and Rescue hosts a BLS, a Basic Life Support Course (CPR), for anyone who is interested in learning this very vital, life-safety technique. We have regularly scheduled classes at a cost of fifty dollars ($50) for anyone who is interested. Classes are held on the first and third Thursday of every month, from 8 am to 12 noon. We have also started a class for basic First Aid through The American Heart Association as well. It is from 1pm to 4pm on the same Thursdays as CPR classes. If you would like to participate in one of our CPR and/or First Aid classes, please call our office at 573-451-2000, ext. 3102 and ask for Danielle to schedule a class date.
The City of St. Robert had another successful Holiday in the Park on December 1, 2013! This would not have been possible without the support of our community, local businesses, the Rotary Club of Pulaski County and the City of St. Robert's dedicated employees! We would like to thank the Rotary Club for their hard work in the kitchen serving soup along with a generous donation of bowls, spoons and napkins from Splash Designs. The businesses that donated the soups were Aussie Jacks, Colton's, Hoppers, Southern Spice and Bodies. All of the soup was enjoyed with beverages donated from Pepsi and hot chocolate given out by the Navy Federal Credit Union. With Wal-Mart's generous donation we were able to provide candy canes for all of the kids, music and the décor necessary to provide a beautiful holiday themed building for the community to enjoy. Paul's Furniture provided a chair for Santa so the children could sit on his lap and tell them their Christmas wishes. Weddings by Marlene donated Christmas lights and a Christmas tree. We would also like to thank all of our vendors that participated this year and of course Mr. and Mrs. Claus, their elf and the Grinch for taking time out of their busy schedules to come and visit us this year. We look forward to the 15th Annual Holiday in the Park for 2014!

Did you know? The City of Saint Robert Municipal Golf Course offers annual membership. The fee is $240 per year for unlimited rounds of golf. For more information on purchasing your annual membership please call 573-451-2000 ext 1129


Like us or Visit us on FACEBOOOK at! www.facebook/city-of-saint-robert-missouri.com


Jessi's Braids and Boutique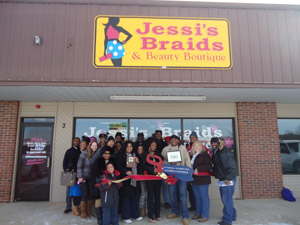 December 7, 2013
Jessica Cotton
945 Missouri Ave., Ste. 2
St. Robert, MO 65584
573-340-5442
jessica@jessisbraids.com
www.jessisbraids.com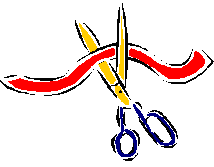 Missouri Career Center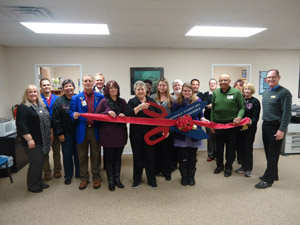 December 10, 2013
St. Robert Municipal Center
194 Eastlawn Dr., Ste. G
St. Robert, MO 65584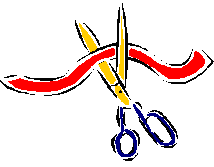 Fort Knox Alarm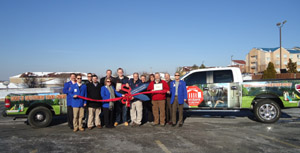 December 11, 2013
Bill Meenan
13980 Elm Drive
Plato, MO 65552
417-350-3792
www.ftknoxalarmusa.com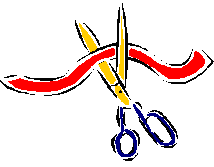 DA Spot Fashions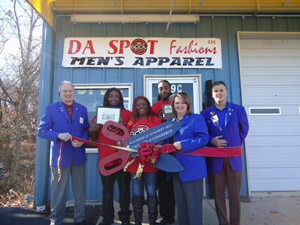 December 17, 2013
Roze Cohen
469-C Marshall Drive.
St. Robert, MO 65584
573-451-2149
daspotfashions@gmail.com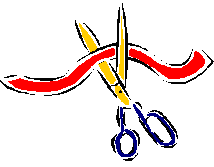 Ribbon Cutting for Columbia College – January 7th at 10:30 a.m. for their new location at 320 Ichord, Ste. U, Townfield Plaza in Waynesville.
Chamber Luncheon - January 8th at 11:45 a.m. at Chopstix. Our sponsor will be Bow & Barrel Sportsman Center. Please contact the Chamber Office to RSVP before 9:00 a.m. Tuesday, January 7th.
**Please note** The Chamber of Commerce is excited to have such a large number of its members attend monthly luncheons. Unfortunately, due to the large number of last minute Chamber luncheon attendees a policy has been put into place by the Chamber Board of Directors. This policy started in APRIL 2005; anyone who responds after the R.s.v.p. cut-off time (9:00 a.m. the Tuesday before the luncheon) or shows up without an R.s.v.p. may be charged an additional $10. If an R.s.v.p. is received and they do not attend the luncheon there may be a $10 charged for the meal. The decision was made to charge this amount to compensate our Chamber member restaurants for the last minute adjusts they must make to their menus. LIMITED SEATING!
Chamber Office Closed - January 20th in observation of Martin Luther King, Jr. Day
Polar Meltdown Chili Cook-Off - January 25th, The Chamber will kick off 2014 with the seventh annual Polar Meltdown Chili Cook-Off to be held at the St. Robert Community Center from 11 a.m. to 3 p.m. An event the whole family can enjoy, the Polar Meltdown Chili Cook-off lets you come in from the cold and let your spirits melt into a pot of delicious chili served up by one of our hometown chefs! Admission for this event is $5 (10 and under are free). Tickets may be purchased in advance through the Chamber office. Limited tickets will be available at the door.
The Polar Meltdown Chili Cook-off is sure to offer some great food so come out and enjoy an afternoon of fun and excitement at the seventh annual Polar Meltdown Chili Cook-off where the only chill you'll feel is a spicy one! For more information visit http://www.waynesville-strobertchamber.com/polarmeltdown.php.
The January Newcomer Spotlight Business is:
Fort Leonard Wood Command Orientation
There was no oriention held in December.

Newcomer Materials are due to the Chamber Office by the 2nd Wednesday of each month. Newcomer Spotlight Businesses are selected randomly. You must be taking advantage of this benefit to be considered. If you are not currently participating in this FREE program, you should be!



Advertise as little or as often as you wish in the Waynesville-St. Robert Chamber "VOICE" Newsletter. Our Newsletter comes out once a month, and will include a hyperlink!

Banner Ad; Top of the Page Exclusive
$300 (for six months)
$500 (for twelve months)

Side Bar Banner Ad
$200 (for six months)
$350 (for twelve months)

Flier; PDF format
$50 (a month)

View More Advertising Opportunities
Chamber Board of Directors:
PRESIDENT - Mike Dunbar
VICE PRESIDENT - Phil Tackett

TREASURER - Marsha Mercer

Brad Budolfson, Carrie Williamson, Mike Freeman, Dr. Chris Berger, Katrina Lynch-Allen, Tracy McCord, and Carey Heitman
Chamber Staff:
EXECUTIVE DIRECTOR - Cecilia Murray
OFFICE MANAGER - Leanna Weathers
ADMINISTRATIVE ASSISTANT - Lisa Thomas