Meet Your Board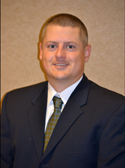 Brad Budolfson
A graduate of College of the Ozarks in Branson, Missouri, Brad Budolfson moved to Lebanon in May of 2005. Brad has a degree in Business Administration with an emphasis in Marketing.
He has involved himself in this community through the Rotary Club of Pulaski County, the Friends of the Fort in Lebanon, and serving the Waynesville-St. Robert Chamber of Commerce as both a board member and an ambassador.
When not being active in the community or working, Brad enjoys all sports. With an extensive background in golf, you will most likely find him hitting the links in his spare time, but he also enjoys basketball, tennis, disc golf, biking, and fishing.
FWCSC Caravan
The Fort Wood Community Spouses Club went on a tour of Waynesville and St. Robert on November 7, 2014. Click here to see pictures from the day. The Chamber would like to thank all of the businesses who hosted and donated items. The ladies also enjoyed the breakfast provided by Comfort Inn and lunch provided by Sellers-Sexton. Thank you for being such wonderful hosts to the ladies of Fort Leonard Wood.
2014"In Your Honor" Veterans' Day Ceremony & Parade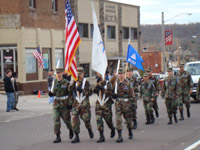 The Chamber would like to thank all of the local organizations that participated in the parade as well as the members of the community who came out to celebrate and honor our veterans. Click here to see pictures from the Veterans' Day Ceremony and Parade. The next Veterans' Day Ceremony and Parade will take place in Waynesville on November 11th, 2015 at 11:00 a.m.
Shop Small Business Saturday November 29th!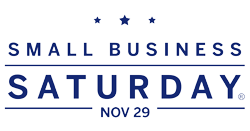 Thanks to all the businesses that participated in Shop Small Saturday and for those that came out to shop locally. It was a great day! Click here to see pictures.
Mark Your Calendars! 2015 Chamber Calendar of Events
For more information about any of the upcoming Chamber events click on the name of the event or contact the Chamber office.
January 24th Polar Meltdown Chili Cook-off (St. Robert Community Center) from 11 a.m. to 3 p.m.
February 13th Community Leadership Awards Banquet (St. Robert Community Center) at 5:30 p.m.
March 28th Taste of Pulaski County and Basket Auction (St. Robert Community Center) from 11 a.m. to 4 p.m..
April 14th Community Forum (High School Library) at 6:30 p.m.
April 23rd Golf Tournament (Fort Leonard Wood Piney Valley) with a shotgun start at 10 a.m.
April 30th Tour of Fort Leonard Wood from 9 a.m. to 2:30 p.m
May 27th Eggs & Issues Lunch (Hampton Inn) at 11:30 a.m.
July 30th Membership Social (Hampton Inn) at 6 p.m.
August 17th to August 21st Chamber Volunteer Week
August 21st Chamber Volunteer Luncheon and Pictures (Hampton Inn) at 11:30 a.m.
August 27th Operation Workforce Job Fair (The ARK Community and Sports Center) from 10 a.m. to 2 p.m.
September 12th The Challenge (Waynesville City Park) Time TBA
October 3rd Frog Race (Frogtober Fest in Waynesville) 1 p.m.
October date TBA Community Pride Night (Waynesville High School Homecoming Football Game) 5 p.m.
November 11th Veterans' Day Ceremony & Parade (St. Robert) 11 a.m.
November 28th Shop Small Business Saturday

September to November CHOICES Program Presentations
September to February Leadership Pulaski County
2015 Luncheon Sponsors
The Chamber would like to thank all the businesses who took part in the Luncheon Sponsorship Drawing. The following is a list of the 2015 Luncheon Sponsors as drawn during the November Chamber Luncheon.
January - Just Because. . .
February - Ireland Architects
March - Bow and Barrel Sportsman Center
April - Security Bank
May - Free Women's Center
June - Life Care Center of Waynesville
July - Splash Designs
August - Wells Fargo
September - Cable America
October - Walker Real Estate Team
November - Waynesville R-VI School District
December - Cellar 66
Chamber Luncheons are the second Wednesday of each month. Check the weekly update for specific information each month. Chamber Luncheons are members only.
2015 Sponsorship Opportunities
Click here for information on 2015 Sponsorship Opportunities. For more information on any Chamber event contact the Chamber office at 573-336-5121 or email chamber@wsrchamber.com.
Chamber Quarterly +1 Luncheon
The Chamber held its Quarterly +1 Luncheon on November 12th at the Waynesville Career Center. The luncheon was sponsored by Wells Fargo. We had 88 members and guests in attendance. The Chamber is challenging its members to beat this number at the next Quarterly +1 Luncheon which will take place at the Greater Community Fellowship Hall on February 11th from 11:30 a.m. to 1:00 p.m.
If you know a current Chamber member who has not been to a luncheon in a while or if you are speaking to someone about possibly joining the Chamber, please invite them to attend the luncheon with you. Any perspective member must attend with a currently active member as their guest.
There are no seating limits for the Quarterly +1 Luncheons so it is a great opportunity to get involved and updated on the community and network with fellow Chamber members. RSVP's are due the Tuesday before the luncheon by 9:00 a.m. Guests of Chamber members must also have an RSVP to attend. Cost is $10 per person. All regular Chamber luncheon policies apply.

For more information on the new Quarterly +1 Luncheon or to RSVP contact the Chamber office by calling 573-336-5121 or email chamber@wsrchamber.com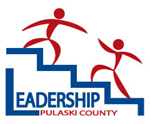 Leadership Pulaski County
The 2014-2015 class of Leadership Pulaski County attended its third session on November 13th. The focus on this session was education, media and technology. The class toured the 6th Grade Center and Waynesville Career Center where a discussion on Social Media and Technology was held. The afternoon was spent touring OTC, Maranatha Baptist Academy, and KJPW. Click here to see pictures from the third session. The class looks forward to its next session on Volunteerism and Community Service. The Class will be volunteering at Life Care Center Waynesville and help with the Snack in a Pack Program.
If you are interested in contributing to the building of community leaders by becoming a 2014-2015 Leadership Pulaski County Supporter or would like more information on the program contact the Chamber office at 573-336-5121 or email info@wsrchamber.com.

2015 Polar Meltdown Chili Cook-off
The Chamber will kick off 2015 with the eighth annual Polar Meltdown Chili Cook-Off to be held on January 24th at the St. Robert Community Center from 11 a.m. to 3 p.m. An event the whole family can enjoy, the Polar Meltdown Chili Cook-off lets you come in from the cold and let your spirits melt into a pot of delicious chili served up by one of our hometown chefs! Admission for this event is $5 (10 and under are free). Tickets may be purchased in advance through the Chamber office beginning in December. Limited tickets will be available at the door.
Teams are made of no more than six members while individual teams are made of no more than three members. All competitors will be expected to follow the rules and regulations set forth by the Chamber of Commerce and Pulaski County Health Department. The entry fee for this event is $75 per business team, $50 non-profit team, $25 per individual and the deadline to enter is January 5th. A late entry fee will apply to all entrants after that date. Booths are 8'x10', include two 110 electric power receptacles (average 10 amps per outlet) and will be decorated by each team.
Event sponsorships are also available.
Spicy Sponsorship - $500:
Ad in the event's printed tab,
Business or organization's name listed on event flier and in all press releases
A table at the event
Hot Sponsorship - $250:
Ad in the event's printed tab
Business or organization's name listed on event flier and in all press releases
Mild Sponsorship - $100
Business or organization an ad in the event's printed tab
The Polar Meltdown Chili Cook-off is sure to offer some great food so come out and enjoy an afternoon of fun and excitement at the seventh annual Polar Meltdown Chili Cook-off where the only chill you'll feel is a spicy one! If you are interested in registering a team, rules and registration information is available by clicking here.

Chamber Business Showcase
On December 1st the Chamber Surprise Patrol visited two Chamber member businesses to recognize them as the Chamber Business Showcase member recognition program recipients for December. The December Business Showcase recipients are Michels Frames & Things and American Family Insurance-Steward Agency . The Surprise Patrol visited both businesses and dropped off a special sign that will be displayed throughout the month. Business Showcase recipients are drawn each month. The Surprise Patrol will be out again in January to recognize the next recipients.

Offer a discount or special offer to your business through the Chamber's Shop Local Key Tag.
Anyone with a Shop Local Key Tag can visit a participating business and receive a discount or take advantage of a special offer. Key Tags are FREE and available at all Chamber events as well as the Chamber office. Key Tags will be available during regular office hours at the Chamber office.

This program is open to any type of Chamber business including retail, restaurants, fitness, service businesses, or any business wishing to give a special promotion to residents. Your discount or special promotion needs to be good through December 31, 2014. Please fill out the form below with your discount or special offer to indicate that you are interested in participating in this program.
For more information about the Shop Local Key Tag Program visit www.keepitlocal.biz.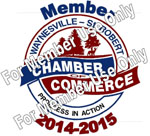 Chamber Membership E-Plaque
The 2014 -2015 Chamber Membership E- Plaque is now available to members. This plaque may be placed on your business web site or social media page to increase your credibility through the recognition of Chamber membership. E-mail info@wsrchamber.com for the web site code and instructions to add the new Chamber Membership E-plaque to your company web site.
The character word for December is: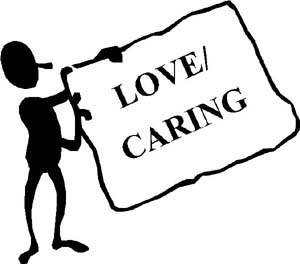 Quotes:
"Too often we underestimate the power of a touch, a smile, a kind word, a listening ear, an honest compliment, or the smallest act of caring, all of which have the potential to turn a life around." ~Leo F. Buscaglia
"Love is when the other person's happiness is more important than your own." ~H. Jackson Brown, Jr.

Definition: Love/Caring means to be concerned or solicitous; have thought or regard; to be concerned or have a special preference; to make provision or look out; to have an inclination, liking, fondness, or affection; to feel concern about; or to wish, desire, like.

What does Love/Caring mean to you, your business, and the community?