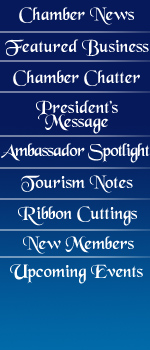 Chamber Thank an Ambassador Day
Membership Social - Bring Back the Memories!

Join the Chamber for its annual membership social on July 25th at 6:00 p.m. at the Hampton Inn in St. Robert. Show how long your business has been in the community by dressing up to represent the decade your business opened. The Chamber is made up of long-standing and fresh businesses that make this community a great place to live, shop, and explore! Come out to meet your fellow Chamber members and show off your business. Sponsoring this event is Citizens Mortgage Company with Hoppers Pub providing heavy hors d'oeuvres. This annual membership social is a night of networking, fun and entertainment. The cost is $15.00 per person. Please call the Chamber office at 573-336-5121 no later than 9:00 a.m. July 18th to make your reservations.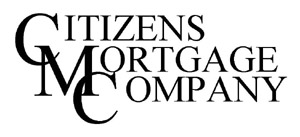 The Membership Bottle Auction is a fun addition for members to promote their business as well as learn about other member businesses. Participating members will donate a bottle decorated in a way that no one can tell what it contains. The bottle needs to be related in some way to your business. For example if you are a dry cleaner you could wrap up a bottle of detergent with a gift certificate for dry cleaning. During the social the bottles will be displayed then auctioned.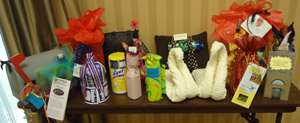 Bidding for each bottle will start at $5. No one will know what each bottle contains until after it is won. All money raised during the Membership Bottle Auction will go to the Chamber's shop local ad campaign in support of Shop Local Saturday. If you would like to donate a bottle contact the Chamber office at 573-336-5121 or email chamber@wsrchamber.com. All bottles are due to the Chamber office by 5:00 p.m. July 17th. You might win big or get a dud but the Membership Bottle Auction will be an exciting addition to the 2013 Membership Social.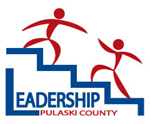 Leadership Pulaski County
The Leadership Pulaski County Program applications were received and processed. Letters of acceptance were mailed at the end of June. The 2013-2014 class will begin in September. Limited sponsorships are still available. If you are interested in contributing to the building of community leaders by becoming a 2013-2014 Leadership Pulaski County sponsor contact the Chamber office at 573-336-5121 or email info@wsrchamber.com.
Operation Workforce Job Fair
Looking for Employees? Then plan to attend. The Waynesville-St. Robert Chamber of Commerce presents the 9th Annual Operation Workforce Job Fair. Operation Workforce is a workforce recruitment program promoting the connection between employees seeking part-time/full-time positions with employers providing those employment opportunities. Interviewing booths will be available for on-site employee/employer interviews.
This event will take place Thursday, August 8, 2013 at the St. Robert Community Center from 10:00 a.m. to 2:00 p.m. with set up from 9:00 a.m. to 10:00 a.m.
If you would like to have a booth print out your form here and send it to the Chamber office at 137 St. Robert Blvd. Ste. B, St. Robert, MO 65584. For more information, please contact the Chamber office at (573) 336-5121 or e-mail info@wsrchamber.com
Veteran of the Year Award Now Accepting Nominations
The Veteran of the Year Award is meant to recognize a veteran from any rank from the Air Force, Army, Coast Guard, Marines and Navy with an honorable discharge. The individual must be a Pulaski County resident and has agreed to accept the award and be the Veterans' Day Ceremony & Parade Marshall on November 11, 2013.
Nominations for the Veteran of the Year Award will be accepted from any Chamber member. The nomination process shall be made public by the call for nominations through utilizing the local newspapers, radio stations, and Chamber newsletter. A one-page letter outlining the candidate's qualifications and experience will comprise the formal nomination form along with a brief bio summary of the nominee and a digital photo.
Nominations are due to the Chamber office no later than August 30, 2013.
Click here to downloard a nomination form.

Chamber Business Showcase
On July 1st the Chamber Surprise Patrol visited two Chamber member businesses to recognize them as the Chamber Business Showcase member recognition program recipients for July. The July Business Showcase recipients are Arrowmart and Talbot House Antiques. The Surprise Patrol visited both businesses and dropped off a special sign that will be displayed throughout the month. Business Showcase recipients are drawn each month. The Surprise Patrol will be out again in August to recognize the next recipients.

2013-2014 Sponsorship Opportunities
Click here for information on 2013-2014 Sponsorship Opportunities. For more information on any Chamber event contact the Chamber office at 573-336-5121 or email chamber@wsrchamber.com.
Let Us Count the Ways the Chamber helped YOU this past year!
9,240 Newsletters Distributed and 2,253 Views Online
36,240 Weekly Updates Distributed and 36,995 Views Online
23,186 Web site Visits*
461 Welcome Packets Distributed**
2,475 Member Referrals
82% Member Retention Rate for 2012-2013
Chamber Represents 5,823 Employees
69% of the Businesses in Waynesville-St. Robert are Chamber Members
72 New Members
39 Ribbon Cuttings
Chamber held 145 Events with 2,523 in Attendance and 5,242 Pictures Taken
That's a total of over 110,000 ways!
* Web stats are July 2012-June 2013 and represent unique user visits
** 318 distributed at Command Orientation and 143 in office.

Phelps Regional Medical Center

Phelps County Regional Medical Center; World-Class Healthcare, Close to Home
Phelps County Regional Medical Center opened on March 12, 1951 with 65 employees and 63 patient beds. PCRMC employs a staff of more than 1,600 and is licensed for 242 patient beds.
PCRMC offers a range of diagnostic and medical services, patient-centered service and quality outcomes. Services available at the hospital include: the nationally accredited Delbert Day Cancer Institute, cardiac catheterization lab and cardiac rehabilitation, full-service medical imaging (including MRI, CT, PET/CT, nuclear medicine, ultrasound, bone density and general radiology), comprehensive surgical services and ambulatory surgery unit, OB/maternity center, inpatient nursing units, inpatient and outpatient rehabilitation services, skilled nursing, home health and hospice services, inpatient and outpatient mental health programs, an accredited sleep center and educational and community service programs.
PCRMC physicians specialize in a wide range of medical services including allergies and otolaryngology, audiology, family and internal medicine, general surgery, medical oncology, nephrology, obstetrics and gynecology, orthopedics, pediatrics, podiatry and sports medicine and rehabilitation. In addition to seeing patients in Rolla, the PCRMC Medical Group physicians also provide care at the following clinics: Salem, Waynesville, Vienna, Cuba and St. James.
PCRMC prides itself on community service and investment. Community benefit includes programs and activities that provide treatment and/or promote health and healing as a response to identified community needs, including charity and other uncompensated care, community outreach services, health professional education and placement, and donations to community groups.
PCRMC is a teaching affiliate of the University of Missouri-Columbia School of Medicine and the Kirksville College of Osteopathic Medicine.
www.pcrmc.com
The hospital phone number is 573-458-8899. To make a physician appointment, please call 573-364-9000.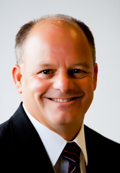 Greetings everybody! Let us remember that the primary mission of FLW has not changed and our Community can take pride that our overwhelming community support was instrumental in influencing the final outcome of the Army 2020 PAE report. The team work between our local communities, State and National elected officials were invaluable and demonstrate that working as a team, we will guarantee sustainability.
Even though we were successful with our efforts concerning the Army 2020, we cannot stop now. We must continue to work diligently to provide input to our State and National Representatives showing our Support to Ft. Leonard Wood and to our military. Our community must continue to spread the word this is a great place to live, raise a family, educate our children and own and operate a business. This Chamber is determined to assist in the sustainability of our community.
Remember Chamber members and that we need to support each other. Before leaving town, to either shop or dine out, think first of your local Chamber member. You will not only save on gas but will demonstrate your support for our local area.
As always please feel free to contact me if the Chamber can be of any assistance to you.

Your Pres.,
Mike Dunbar
mdunbar@sbpc.com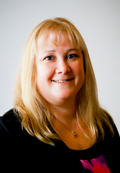 The Membership Social if fast approaching on July 25th, be sure to get your R.s.v.p. in now for this night of networking. We will also say farewell to Board member Jackie Farris and welcome Carrie Williamson to the Board. Be sure to attend this fun social!
The annual membership invoices have been sent out and are due by August 1st. The Chamber has seen a tremendous growth this year and would like to thank everyone for their continued support. If you have not had the opportunity to get involved in a committee, attend an event or network with other members please make it a goal to do so in the next year. It will be a valuable experience for you and your business. This is your Chamber so get involved and make a difference. We included the sponsorship form to help you prepare your budget for the coming year. If you send your form back in with your membership dues you will not receive a call from the staff on sponsorships! You will be invoiced for each sponsorship the month prior to the event date. Be sure to also return your update form with any changes to your listing. This helps us keep your listing on our web site up to date.
We are preparing for the Regional Job Fair on August 8th and if you would like a "free" booth send us your registration form. This is an opportunity to collect resumes or even interview candidates.
I hope everyone has a safe and exciting 4th of July. If you have any questions or concerns please give me a call at 573-336-5121.

Cecilia Murray, IOM
Executive Director
chamberdirector@wsrchamber.com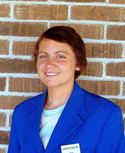 Kate Ward
I have enjoyed many years in this great community. I was raised in Crocker and graduated high school there in 2007. Shortly after graduation I moved to Springfield to pursue an education from Drury University. In 2010 I received my Bachelors Degree in Psychology and Criminal Justice. I married my fantastic husband in March of 2011 and the following January we moved back to Pulaski County. In my free time I enjoy going to yard sales, decorating and redecorating, and playing with our two dogs Finley and Daisey.
I have always enjoyed real estate ventures so in May of 2012 I decided to get my real estate license. I have been working at Cross Creek Realty ever since. One of the greatest experiences has been getting to know so many great people. I look forward to meeting and working with many more from this community.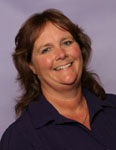 I would like to take a moment to introduce a new tourism team member. Taylor Olson joined the Bureau in June as Visitor Services Representative. Taylor comes to us with great knowledge and understanding of database management and an outstanding personality. With this change I have shifted responsibilities a bit. Katie has taken on the additional duty overseeing the brochures carried in the center and ensuring the tourism bureau Visitors Guides and other information is dispersed throughout the communities as well as the visitor and welcome centers across the state. I know she has already been in contact with many of you, but if you have not met Katie, or Taylor, please take a moment on stopping by the center; Monday-Friday 8am-5pm, Saturday-Sunday 9am-3pm.
I had the opportunity to attend the Travel and Tourism Research Association Conference this year. This is an international research conference that pairs tourism professionals and academia together. The CenStates (14 state region) Chapter Conference was waived this year due to this conference was held in Kansas City. It was exciting to meet tourism professionals and travel researchers from across the globe. The seminars were very interesting and reiterated the importance of research from small tourism industries to large destinations.
This month I will also be attending the Destination Management Association International Conference. (DMAI) I joined this association 5 years ago when I took over as Director. I found them to be very beneficial using resources from their library to evaluate our bureau, ensure we followed protocol, met non-profit regulations, policies and procedures as well as detailed information regarding the overall operations of marketing a destination; strategic planning, marketing plans, human resource, advocacy and leadership. Remember the national Patriotic competition, that we placed as a finalist, in 2011? This was in partnership with DMAI and upon attending the DMAI conference in which the most Patriotic area was revealed, I took that morning and sat in on a program I had read about. It was then and there I decided I had to research more about the DMAI 4 year program for CEO development and applying for the program in November 2011. I put myself on the fast track and will graduate as a Certified Destination Management Executive (CDME), on the 17th of July. This certification program is in its 21st year. Over 600 have participated in the program with 188 that have graduated internationally. I am really proud to have obtained this highly regarded designation and I want to thank my board for their support and I also appreciate DMAI for their support and consideration in awarding the scholarships.
Karen Hood is currently working on ad sales for the 2014 Official Pulaski County Visitors Guide. This resourceful guide is distributed to visitors planning a trip to Pulaski County and is placed in State Welcome and Visitors Centers across the state. For those interested in advertising, please email Karen at karenh@pulaskicountyusa.com
Have a great summer and be sure to connect with us on our social media at www.PulaskiCountyUSA.com !

Beth Wiles
Executive Director
Pulaski County Tourism Bureau
137 St. Robert Blvd. Suite A
St. Robert, MO 65584
(877) 858-8687 Toll-free
(573) 336-6355 Ext. 104
(573) 336-2985 Fax
bethw@pulaskicountyusa.com
VisitPulaskiCounty.org
There is a new term in retailing today called "showrooming". It is estimated that 40 percent of Americans have engaged in this practice. This practice is where consumers actual go to a brick and mortal store to look at and handle the product. The consumer then goes home and buys the product online. With online retailers not obligated to collect sales taxes in many states ,they enjoy a competitive advantage over physical stores when it comes to pricing.
Also, this is a loss of sales tax to our local communities. The United States Senate has passed legislation to ensure the collection of these lost sales tax dollars goes to our communities. One of the sponsors of this legislation is our Senator Roy Blunt. The bill has now gone to the U.S .House of Representatives. This is not a new tax, but a problem of collection and distribution.
It was estimated that Missouri lost over 200 million dollars in 2012 from the lost online sales tax collection. I am still getting emails and phone calls in regard to businesses looking at locating in Pulaski County. There are many positive indicators that business will be very strong the last half of 2013.


Wayne Morgan
Executive Director
137 St. Robert Blvd. Suite B
St. Robert, MO 65584
573-336-2123
573-434-2304 cell
director@pulaskicountymo.com
www.pulaskicountymo.com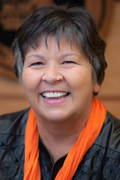 NOTES FROM THE BANKS OF THE ROUBIDOUX!

Dear Citizens:

Summer has officially arrived and the heat proves it. We have had a wonderful month of events. My compliments to the Waynesville Downtown Business Association for the Freedom Fest. It was a fun day for all! The USO Bikers arriving was very exciting and Vino Alan singing for us topped off the day! June 14th, the Cherokee Nation's "Remember the Removal" Riders stopped in Laughlin Park to visit the beginning of our exhibit site. They are a great group of kids and focused on remembering their heritage and their ancestors who traveled the infamous Trail of Tears. This is their fifth year of re-enacting the removal. Jim and Mary Laughlin were special guests at this event. Their family donated the Laughlin Park area to the City.

The downtown lighting project is taking shape and we expect to have it completed by the end of August. This has been a long anticipated project for the City. Charli Hartley, whose idea in 2004 began these improvements, is working to install plaques commemorating families and citizens' donations. We will also be placing commemorative banners on the Roubidoux Bridge light poles to celebrate the 90th year of this original Route 66 bridge, built in 1923. The City recently began the paperwork with the National Park Service to complete the Trail of Tears Exhibit Site and the interpretive walking trail in Laughlin and Roubidoux Parks.

The Old H Highway project is in full swing, also. We anticipate that project to be completed by August 15th, but the weather has not been cooperating. Soon, the City Council will begin the process of redistricting our four city ward lines, in order to equalize the population numbers. From the 2010 Census, new population numbers are Ward 1: 765, Ward 2: 1417, Ward 3: 1431, Ward 4: 1257. That process will be planned and information will be given to the public shortly.

The Park Board has begun the planning of a Park Stage to be located in the Roubidoux Park. This a long awaited improvement to our community and will be utilized as a central location for our festivals and community activities. The Board and the City Council will be designing and engineering this addition during this budget year and plan to build it in 2014. We will have some announcements concerning this project, its funding and public input in the near future. I believe this will be a wonderful addition to our parks. The Parks Department is also installing some swings in the Glen Haven/Briar Pointe Neighborhood Park. Our next swing addition will be in the Summit Subdivision. Be looking for these improvements.

A rash of vandalism has dampened our spirits. From recent graffiti, bathroom destruction, tagging in our pavilions and writing in our new concrete, it appears that some people have destruction on their minds and no respect for others. In an effort to stop this vandalism, the City has increased our police presence in the parks, we have installed surveillance cameras, we have plain clothes policemen stationed in key locations and we have offered a $500 reward for any information leading to the successful prosecution of these vandals. In this year alone, we have spent over $6400 repairing damage from these people. Please help us catch them. We will prosecute them to the fullest extent of the law. The Police Department has also installed a new TIP line, 573-774-7687, or 573-774-STOP.

As always, SHOP LOCAL! We have several new businesses in Waynesville: the Taste of Home Restaurant, Waynesville Gun and Pawn, Anderson Foot and Ankle Clinic, and Cross Creek Counseling. Our McDonald's held a groundbreaking recently for their renovation. We welcome this larger facility, double-drive thru and new playground area. Thank you for your investment in Waynesville.

Enjoy the summer,

Luge Hardman
Mayor of Waynesville
The City of Saint Robert would like to wish everyone a Happy and Safe 4th of July. Just a reminder that fireworks may be discharged or set off within the City limits of Saint Robert from June 30th through July 5th to include July 5th and only during the hours of 8:00 a.m. to 11:59 p.m.
Looking for a fun way to raise money for your organization? Stop by the City of Saint Robert Municipal Golf Course to speak with one of our Golf Facility Operators about scheduling your golf tournament fundraiser. The City of Saint Robert offers a beautiful Par 3, 9 hole, Pitch & Putt course just off of Missouri Ave next to City Hall (573) 451-2000 ext 1306.
It is not too late to come celebrate your summer by cooling off with us at Tiger Typhoon Aquatic Center. Prices for Tiger Typhoon are: 3 & under - Free; Ages 4 - 54 - $3.00 55 & up - $2.00. Season Passes are available for the prices: Individual Season Pass - $60.00; Senior Season Pass - $35.00; Family Season Pass - $125.00 (4 members total per family & MUST include at least one adult); Family ADD A CHILD - $25.00 per child. Just a couple of reminders; all swimmers ages 10 and under must be accompanied by a guardian age 16 or older. All children that wear diapers are required to wear either swim diapers or plastic pants with elastic legs and elastic waist at all times. Parents, if you forget the swim diapers or plastic pants the City of Saint Robert has swim diapers available for purchase. For information regarding reserving a party deck or indoor pool for birthday parties or special events please call (573) 451-2625.
****THE AQUATIC CENTER WILL BE CLOSED JULY 26th AND WILL REOPEN ON JULY 27th****
Like us or Visit us on FACEBOOOK at! www.facebook/city-of-saint-robert-missouri.com


Waynesville Gun and Pawn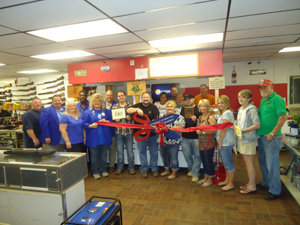 June 15th
Don Bordwell
105 Historic Rt. 66 E.
Waynesville, MO 65583
(573) 774-7800
shortthumbsales@gmail.com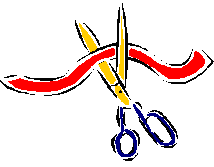 The Village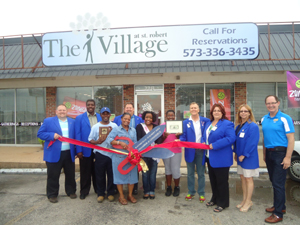 June 17th
Stephanie Campbell
228 Old Rt. 66
St. Robert, MO 65584
(573) 336-3435
Fax: (573) 336-0005
village228@centurylink.net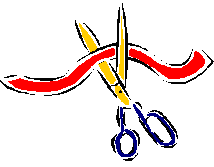 Cross Creek Counseling Center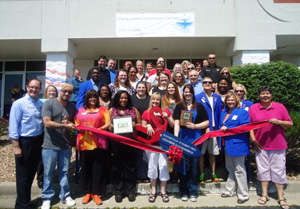 June 19th
Brenda Fricke
320 Ichord Ave., Ste. C
Waynesville, MO 65583
(573) 774-5800
crosscreekcenter@yahoo.com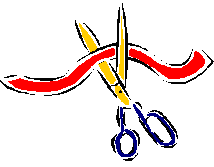 Pulaski County Branch of NAACP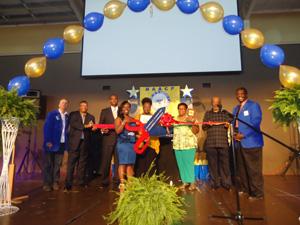 June 28th
Antiqua L. Hunter
P.O. Box 407
Waynesville, MO 65583
(225) 603-4116
pulaskicountynaacp@yahoo.com

Waynesville Gun & Pawn
Don Bordwell
105 Historic Rt. 66 E.
Waynesville, MO 65583
(573) 774-7800
shortthumbsales@gmail.com
Gospel Ridge Townhomes, LLC
David Acorn
530 B. Marshall Dr.
St. Robert, MO 65584
(573) 336-5787
Fax: (573) 336-7130
bigoak.prop@gmail.com
www.bigoakproperties.com
Bow and Barrel Sportsman Center
Vance Ewing
22940 Harlan Ln.
St. Robert, MO 65584
(573) 433-9140
vanceewing@bowandbarelsports.com
www.bowandbarrelsports.com
Central Texas College
Amy Randolph-Chernis
268 Constitution Ave., Ste. 9
Fort Leonard Wood, MO 65473
(573) 329-5550
director.flw@ctcd.edu
www.ctcd.edu
Elizabeth Jane McPherson
Dixon, MO 65459
dixclerk@windstream.net

Serenity Spa and Wellness Center
Gary and Heike Hackney
115 N. Benton St., Ste. #2
Roubidoux Plaza
Waynesville, MO 65583
(573) 433-0769
info@serenityspaandwellness.com
www.serenityspaandwellness.com
Primerica
Mark Abbott
20165 Saline Rd
Waynesville, MO 65583
(573) 408-0577
markabbott10@yahoo.com
Chamber Office Closed - July 4th in observance of Independence Day.
Ribbon Cutting for Serenity Spa and Wellness Center - July 9th at 10 a.m. at Roubidoux Plaza, 115 N. Benton St., Ste. #2 in Waynesville.
Chamber Luncheon - July 10th at 11:45 a.m. at the Hampton Inn and catered by Hopper's Pub. Our sponsor will be Phelps County Regional Medical Center. Please contact the Chamber Office to RSVP before 9:00 a.m. Tuesday, July 9th.
Ribbon Cutting for Cross Creek Realty - July 11th at 11 am to celebrate new ownership at 123 Ichord Ave. in Waynesville.
Ground Breaking Ceremony for the Bow and Barrel Sportsmen Center - July 13th at 10:30 a.m.Vance Ewing and Michael Ryen extend an invitation to you and your family to attend the Ground Breaking Ceremony for the Bow and Barrel Sportsmen Center. The address for the ceremony is: 22940 Harlan Lane, Saint Robert, MO 65584. (North Outer Road between the American Legion and Road Ranger). Please RSVP to vanceewing@bowandbarrelsports.com , no later than July 3, 2013.
Chamber Membership Social "Bring Back the Memories!"- July 25th at 6:00 p.m. at the Hampton Inn in St. Robert.
The July Newcomer Spotlight Business is: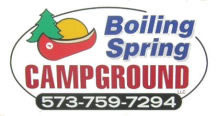 Fort Leonard Wood Command Orientation
31 packets were handed out in June.


Newcomer Materials are due to the Chamber Office by the 2nd Wednesday of each month. Newcomer Spotlight Businesses are selected randomly. You must be taking advantage of this benefit to be considered. If you are not currently participating in this FREE program, you should be!



Advertise as little or as often as you wish in the Waynesville-St. Robert Chamber "VOICE" Newsletter. Our Newsletter comes out once a month, and will include a hyperlink!

Banner Ad; Top of the Page Exclusive
$300 (for six months)
$500 (for twelve months)

Side Bar Banner Ad
$200 (for six months)
$350 (for twelve months)

Flier; PDF format
$50 (a month)

View More Advertising Opportunities
Chamber Board of Directors:
PRESIDENT - Mike Dunbar
VICE PRESIDENT - Phil Tackett

TREASURER - Marsha Mercer

Brad Budolfson, Carrie Williamson, Mike Freeman, Laura McVay, Katrina Lynch-Allen, Tracy McCord, and Carey Heitman
Chamber Staff:
EXECUTIVE DIRECTOR - Cecilia Murray
OFFICE MANAGER - Jenna Farquhar
ADMINISTRATIVE ASSISTANT - Leanna Weathers