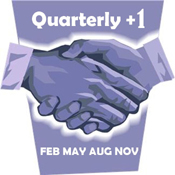 Chamber Quarterly +1 Luncheon
The Chamber is excited to announce that once per quarter it will host an extended luncheon called the Quarterly +1. These luncheons will begin at 11:30 a.m. and end at 1:00 p.m., and will have an extended agenda which includes special updates and announcements.
The Quarterly luncheons will take place on February 13th, May 8th, August 14th, and November 13th in 2013. If you know a current Chamber member who has not been to a luncheon in a while or if you are speaking to someone about possibly joining the Chamber, please invite them to attend the luncheon with you. Any perspective member must attend with a currently active member as their guest.
There are no seating limits for the Quarterly +1 Luncheons so it is a great opportunity to get involved and updated on the community and network with fellow Chamber members. RSVPs are due the Tuesday before the luncheon by 9:00 a.m. Guests of Chamber members must also have an RSVP to attend. Cost is $10 per person. All regular Chamber luncheon policies apply.
For more information on the new Quarterly +1 Luncheon or to RSVP contact the Chamber office by calling 573-336-5121 or email chamber@wsrchamber.com.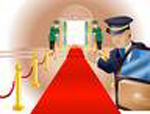 Community Leadership Awards Banquet - Citizen of the Year Nominees Announced
The Waynesville - St. Robert Area Chamber of Commerce is preparing for its annual Citizen of the Year Award to be presented at the Community Leadership Awards Banquet. This memorable event will be held on Friday, February 15, 2013 at the St. Robert Community Center with social hour beginning at 5:30 p.m. followed by dinner at 6:00 p.m. The Community Leadership Awards Banquet is held to commemorate the hard work and dedication to the community exhibited by our area leaders, non-profit organizations, and civic groups. The Citizen of the Year is also announced.

This year three outstanding volunteers are nominated for Citizen of the Year. The nominees for the 2012 Citizen of the Year are Ken Bassett, nominated by the Salvation Army Pulaski County Local Unit, Susan Marshall, nominated by the Pulaski Family Activity Coalition, and CSM (Ret) Richard Morris, nominated by the Rotary Club of Pulaski County. The Citizen of the Year award is intended to recognize individuals who perform outstanding and dedicated service to the community and/or help others over time in the Waynesville-St. Robert area.

Tickets for the Awards Banquet are available at the Chamber Office. You must have a ticket to attend this event. Tickets will not be available at the door. The deadline to purchase tickets is February 8th. For more information about the Citizen of the Year and the Community Leadership Awards Banquet please contact the Chamber office at 573-336-5121 or e-mail chamber@wsrchamber.com.

Taste of Pulaski County & Basket Auction - What will be in your Basket?
This year the Waynesville-St. Robert Chamber of Commerce's Annual Taste of Pulaski County & Basket Auction to be held on Saturday, March 23rd from 11 a.m. to 4 p.m. at the St. Robert Community Center. Have you thought about what you'll be putting in your basket? All items submitted are greatly appreciated and help to make this event the largest and primary fundraiser the Chamber holds throughout the year.
Restaurants will be handing out fine samples of all their favorite menu items during this event. A variety of specialty baskets from area businesses will also be up for bid. Among baskets filled with chocolates, themed baskets, or baskets with great consumer value, early shopping for that special gift basket will be a cinch. A silent auction and door prizes are also included in this fun filled event. Doors open 11:00 a.m. with the Auction beginning at 12:30 p.m. Come early to browse the wonderful items for bid and start sampling the delicious food offered by area restaurants. Tickets are $10 for adults, $5 for children 12-5 years old and children 4 and under are free. Pre-event tickets are available at the Chamber office.
We have sponsorships available that includes your name in all press releases, on fliers and an ad in the printed tab. As a sponsor you are welcome to have a booth at the event! The Chamber hopes to receive a basket or gift certificate from every member business to support our largest fundraiser of the year. Also needed are silent auction items and door prizes to give away during the event.
Don't forget to register your restaurant today! The deadline to register a restaurant is February 22nd. This event is open to all Pulaski County restaurants. Don't hesitate to contact the Chamber and let us know if your business would like to donate a basket, gift certificate or silent auction item, call (573) 336-5121 or e-mail chamber@wsrchamber.com. but space is limited.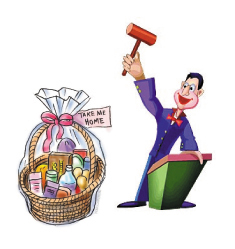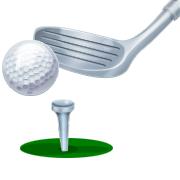 Chamber Four Person Scramble
The Chamber golf tournament is back! After a few years off, the Chamber is excited for the upcoming Four Person Scramble on April 25th 2013. The tournament will be an 18-hole four person scramble with a shotgun start at 10:00 a.m. at Piney Valley Golf Course on Fort Leonard Wood. Team check-in will be at 9:00 a.m. A meal will be provided for teams after they complete the tournament. Awards will be given after the tournament is complete as well as door prizes donated by Chamber members.
Registration for teams is now open. There is a $50 entry fee per person. Mulligans will be available for $20 per team and a 5' String is $10 per team. There is a limit of 30 teams so register today! Registration forms and entry fee payment must be received at the Chamber office by April 15th.
Event sponsorships are available!
Hole sponsorships are available for $100 per hole. A hole sponsor will receive a sign at the hole and there business will be listed on the event web page and in all press releases.

Cart sponsorship are available for $50. Cart sponsors will have a sign on a cart and will be listed on the event web page.

The Chamber is also collecting door prizes. Chamber members who donate a door prize will be announced at the event and listed on the event web page.
Click here for a copy of the sponsorship form.


2013 Polar Meltdown Chili Cook-off
Fort Wood Hotels by Ehrhardt Properties won the Best of Show Award for the fourth consecutive year of the Waynesville-St. Robert Chamber of Commerce Polar Meltdown Chili Cook-Off held Saturday, January 19th.
The 2013 Polar Meltdown Chili Cook-Off judges were Mike Niess from Culver's, Savie Makrdis from Ryan's Family Steakhouse, and Deanna House from Waynesville R-VI School District.

Awards were given for the following categories:
Participation Ribbons:
Mid Missouri Credit Union - Fire in the Hole
Columbia College Fort Leonard Wood
Free Women's Center of Pulaski County - Purple People Feeders
Vance Ewing - Bow and Barrel Sportsman Center
Showmanship Award:
1st Place: City of St. Robert - Outlaws
2nd Place: Fort Wood Hotels - Pirates of the Chili Bean
3rd Place: City of Waynesville - Croaker's Cookers
People's Choice Award:
1st Place: Fort Wood Hotels - Pirates of the Chili Bean
2nd Place: True Light Temple - Chili Masters
3rd Place: Hopper Pub - The Mean Green Chili Machine
Grand Champion Chili:
First State Bank - The Habanero Hotties

Best of Show Award:
Fort Wood Hotels - Pirates of the Chili Bean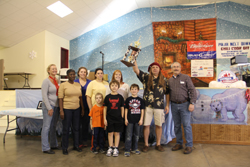 The People's Choice Award is awarded to the team that raises the most donations during the event. Event attendees voted for their favorite chili by making cash donations at the team booths. These funds are specifically designated for the Chamber's Right Choice Scholarship. With the money donated this year the Chamber will be able to award five $250 scholarships! The Showmanship and Grand Champion Chili is decided by the judges and the Best of Show is a combination from all three categories. By winning the Best of Show Award, Fort Wood Hotels earned a free entry into next year's event.
The Chamber would like to thank the community for their support as well as all of the event sponsors, teams, and volunteers for making this event a success.
Click here to see pictures from the 2013 Chili Cook-off.
Community Forum
The Chamber hosted its annual community forum on January 28th in the Waynesville High School Library. Speakers for the evening included COL Iverson and COL Pfeffer from Fort Leonard Wood, Mayor George Sanders from the City of St. Robert, Mayor Luge Hardman from the City of Waynesville, Dr. Judene Blackburn, Superintendent of the Waynesville R-VI School District, and Gene Newkirk, Pulaski County Presiding Commissioner. Each speaker gave an update and then the panel was opened to questions from those in attendance.
Click here to see pictures from the event.
2013 Chamber Web Site Coupons
Did you know the Chamber has coupons on its web site? The Chamber is excited to promote your business and promoting your coupon is another great way to draw attention to your business. As a Chamber member, it is FREE to put a coupon on the web site. Email the deal you would like to offer and your logo in jpg format to info@wsrchamber.com. The Chamber staff will design your coupon to fit the web site format and email it to you for your approval before it is posted. The new coupon will also be announced on the Chamber's Facebook page and will be posted on the Chamber's coupon page for one year. Thank you to the businesses who have already submitted a coupon for 2013. If you have any questions contact the Chamber office. Click here to see the current coupon page.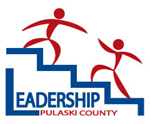 Leadership Pulaski County
On January 13, 2013 the Leadership Pulaski County class attended their fifth session on education, technology and media. The day began with a visit from Dr. Blackburn, superintendent of the Waynesville R-VI School District, followed by tours of the 6th Grade Center, Waynesville High School and Waynesville Career Center. A print media panel followed. The afternoon was spent touring Maranatha Baptist Academy, KFLW, KDFB, Drury University, and ended with a home school panel discussion. Click here to see pictures from the fifth session. The class looks forward to its last session and graduation in February. The February session will focus on healthcare, social services, environment, and public safety.
Limited sponsorships are still available. If you are interested in contributing to the building of community leaders by becoming a 2012-2013 Leadership Pulaski County sponsor or would like more information on the program contact the Chamber office at 573-336-5121 or email info@wsrchamber.com

Character Word of the Month
Beginning in November 2012 the Chamber partnered with the Waynesville School District in promoting their character word of the month. Each month a character word is chosen to be the focus of character development. The Chamber is encouraging its members to apply this word within their business each month. Businesses can put up a sign or put the word on their marquis as well as encourage employees to focus on what the character word means to them.
The character word for February is: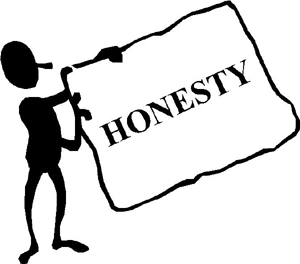 Honesty is a noun meaning the quality or fact of being hones; uprightness and fairness. Honesty is also truthfulness, sincerity, frankness, and freedom from deceit or fraud.
What does honesty mean to you, your business, and the community?

Chamber Business Showcase
On February 1st the Chamber Surprise Patrol visited two Chamber member businesses to recognize them as the Chamber Business Showcase member recognition program recipients for February. The February Business Showcase recipients are Comfort Inn and Blue Heron Properties. The Surprise Patrol visited both businesses and dropped off a special sign that will be displayed throughout the month. Business Showcase recipients are drawn each month. The Surprise Patrol will be out again in March to recognize the next recipients.

Meet Your Chamber Board
Board member, Mike Freeman has worked for Sellers-Sexton Inc. for 28 years. His favorite thing about the Chamber is seeing great community volunteers in action. Mike and his wife, Marie, have been married for 28 years and dated five years prior to their marriage.
2012-2013 Chamber Board of Directors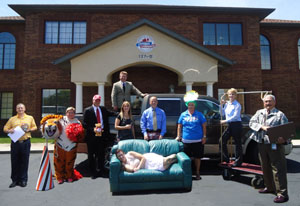 2013 Sponsorship Opportunities
Click here for information on 2013 Sponsorship Opportunities. For more information on any Chamber event contact the Chamber office at 573-336-5121 or email chamber@wsrchamber.com.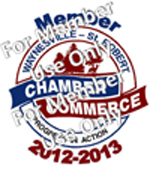 Chamber Membership E-Plaque
The Chamber would like to introduce the new E-plaque now available to members. This plaque may be placed on your business web site or social media page to increase your credibility through the recognition of Chamber membership. E-mail info@wsrchamber.com for the web site code and instructions to add the new Chamber Membership E-plaque to your company web site.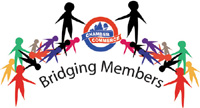 Bridging Members Program
The Waynesville-St. Robert Chamber of Commerce is excited to announce a new membership benefit aimed at bridging our members and supporting our local community.
Beginning in April of 2011 Chamber members are encouraged to report to us when they visit another member's establishment. At the end of the month the member with the most visits will have the opportunity to have a video posted to our web site...FREE! This only works if you're honest about who you're doing business with and remember EVERY VISIT COUNTS! Just follow this link, bookmark the page, and remember to let us know about your visits! For more information about this program call the Chamber office at 573-336-5121.
Hummin' Bird Events is the Bridging Members winner for January 2013!
Click here to log in your visits now!