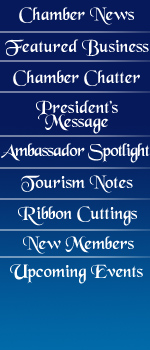 2013 Chamber Year in Review
2013 was a great year for the Chamber. We grew to over 440 members and continue to grow and support the business community of the Waynesville-St. Robert area. We were awarded the Missouri Chamber of the Year. Throughout the year the Chamber hosted many events including ribbon cuttings, ground breakings, luncheons, the Veterans' Day Parade, kicked off the second year of the Leadership Pulaski County program and our major fundraisers such as the Taste of Pulaski County and the Polar Meltdown Chili Cook-off. Click here to see pictures that highlight the Chamber events of 2013. The Chamber looks forward to 2014 and wishes all of its members' safe and happy holidays.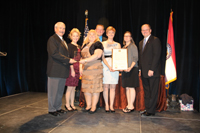 The Waynesville-St. Robert Chamber of Commerce attended the Missouri Chamber of Commerce and Industry's 2013 Annual Meeting & Awards Banquet on November 14th at Union Station in Kansas City, Missouri. At the awards banquet, the Waynesville-St. Robert Chamber of Commerce was presented the 2013 Missouri Chamber of the Year Award and was also surprised with a Missouri Senate Resolution presented by Senator Dan Brown, Missouri 16th Senatorial District. Representing the Waynesville-St. Robert Chamber of Commerce, listed from left to right, were Phil Tackett (Board Vice President), Marsha Mercer (Board Treasurer), Cecilia Murray (Executive Director), Don Murray, Leanna Weathers (Office Manager), Lisa Thomas (Administrative Assistant), and Mike Dunbar (Board President).

2014 Luncheon Sponsors
The Chamber would like to thank all the businesses who took part in the Luncheon Sponsorship Drawing. The following is a list of the 2014 Luncheon Sponsors as drawn during the November Chamber Luncheon.
January - Bow & Barrel Sportsman Center
February - Phelps County Homecare
March - Cable America
April - Cape Air
May - Waynesville R-VI School District
June - David M. Lowe, Attorney at Law
July - Just Because . . .
August - Ozark Technical Community College
September - Janet's Designs from Nature
October - Hoppers Pub
November - Well Fargo Home Mortgage
December - The Village
Shop Small Business Saturday November 30th!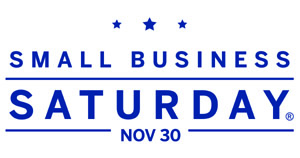 Thanks to all the businesses that participated in Shop Small Saturday and for those that came out to shop locally. It was a great day!
2013"In Your Honor" Veterans' Day Ceremony & Parade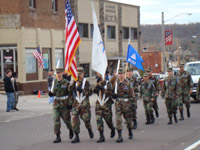 The Chamber would like to thank all of the local organizations that participated in the parade as well as the members of the community who came out to celebrate and honor our veterans. Click here to see pictures from the Veterans' Day Ceremony and Parade. The next Veterans' Day Ceremony and Parade will take place in Waynesville on November 11th, 2014 at 11:00 a.m.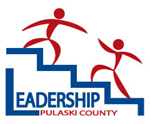 Leadership Pulaski County
The second class of Leadership Pulaski County attended its third session on November 14th. The focus on this session was education, media and technology. The class toured the new 9th Grade Center and Waynesville Career Center where a discussion on Social Media and Technology was held. The afternoon was spent touring OTC, Maranatha Baptist Academy, and KFLW. Click here to see pictures from the third session. The class looks forward to its next session on Volunteerism and Community Service. The Class will be volunteering at the Angel Store.
Limited sponsorships are still available. If you are interested in contributing to the building of community leaders by becoming a 2013-2014 Leadership Pulaski County sponsor or would like more information on the program contact the Chamber office at 573-336-5121 or email info@wsrchamber.com
Chamber Business Showcase
On December 2nd the Chamber Surprise Patrol visited two Chamber member businesses to recognize them as the Chamber Business Showcase member recognition program recipients for December. The December Business Showcase recipients are Mid Missouri Credit Union - Waynesville and Panera Bread. The Surprise Patrol visited both businesses and dropped off a special sign that will be displayed throughout the month. Business Showcase recipients are drawn each month. The Surprise Patrol will be out again in Janurary to recognize the next recipients.


2014 Polar Meltdown Chili Cook-off
The Chamber will kick off 2014 with the seventh annual Polar Meltdown Chili Cook-Off to be held on January 25th at the St. Robert Community Center from 11 a.m. to 3 p.m. An event the whole family can enjoy, the Polar Meltdown Chili Cook-off lets you come in from the cold and let your spirits melt into a pot of delicious chili served up by one of our hometown chefs! Admission for this event is $5 (10 and under are free). Tickets may be purchased in advance through the Chamber office beginning in December. Limited tickets will be available at the door.
Teams are made of no more than six members while individual teams are made of no more than three members. All competitors will be expected to follow the rules and regulations set forth by the Chamber of Commerce and Pulaski County Health Department. The entry fee for this event is $75 per business team, $50 non-profit team, $25 per individual and the deadline to enter is January 3rd. A late entry fee will apply to all entrants after that date. Booths are 8'x10', include two 110 electric power receptacles (average 10 amps per outlet) and will be decorated by each team.
Event sponsorships are also available.
Spicy Sponsorship - $500:
Ad in the event's printed tab,
Business or organization's name listed on event flier and in all press releases
A table at the event
Hot Sponsorship - $250:
Ad in the event's printed tab
Business or organization's name listed on event flier and in all press releases
Mild Sponsorship - $100
Business or organization an ad in the event's printed tab
The Polar Meltdown Chili Cook-off is sure to offer some great food so come out and enjoy an afternoon of fun and excitement at the seventh annual Polar Meltdown Chili Cook-off where the only chill you'll feel is a spicy one! If you are interested in registering a team, rules and registration information is available on the Chamber web site, www.wsrchamber.com. For more information including team registration click here.
Membership Directory Listing
The Chamber is making every effort to insure your listing in the Membership Directory is correct before the book is printed. We ask that you please fill out the update form by clicking here. Please provide us with any corrections you find as by December 6th. Thanks for your help.
Marketing Opportunities in the upcoming 2014 Community Profile and Membership Directory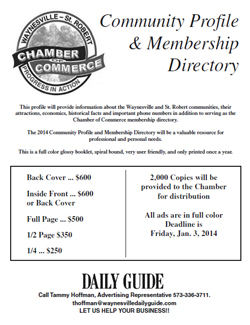 Daily Guide was awarded the bid to print this year's Chamber Community Profile and Membership Directory.
Click on image above for advertising information
2013-2014 Sponsorship Opportunities
Click here for information on 2013-2014 Sponsorship Opportunities. For more information on any Chamber event contact the Chamber office at 573-336-5121 or email chamber@wsrchamber.com.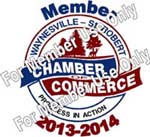 Chamber Membership E-Plaque
The Chamber would like to introduce the new E-plaque now available to members. This plaque may be placed on your business web site or social media page to increase your credibility through the recognition of Chamber membership. E-mail info@wsrchamber.com for the web site code and instructions to add the new Chamber Membership E-plaque to your company web site.
Character Word of the Month
The Chamber is partnering with the Waynesville School District in promoting their character word of the month. Each month a character word is chosen to be the focus of character development. The Chamber is encouraging its members to apply this word within their business each month. Businesses can put up a sign or put the word on their marquis as well as encourage employees to focus on what the character word means to them.
The character word for December is: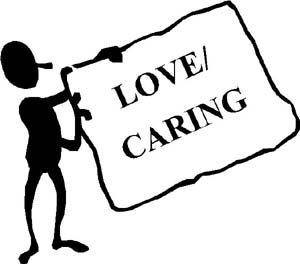 Love/Caring means to be concerned about or to the extent of; to feel interest or concern; to feel strong affection for another arising out of kinship or personal ties.
What does love/caring mean to you, your business, and the community?



Aaron's Sales & Lease has been serving the Saint Robert/Waynesville area since 2007. Aaron's as a whole was founded in 1955 and currently has over 2100 stores nationwide. We provide our customers with the opportunity to buy furniture, electronics, appliances, and computers both retail and over time with our "no credit needed" lease to own option. Every customer who walks into our store is automatically pre-approved the minute they walk through our doors. All of our products are backed with a low price guarantee and free delivery and set up. Customers who take advantage of our lease to own program also can enjoy the benefits of 120 days Same As Cash, flexible and affordable payment options, merchandise repair with a limited extended warranty after purchase, and no processing fees.
Our dedicated sales staff is driven to provide the very best personal shopping experience from the minute you walk into our store. This allows our customers to buy the products that fit their lives the best, and select a purchase option that fits their budget the best possible way. Leading off our sales department is Bryan Kaolowi, a member of our team for the last 3 years. With extensive product knowledge and excellent people skills, he ensures that everyone who walks into our store leaves happy, even if they walk in having the worst of days.
Our Accounts department is located in store and is dedicated to getting our customers to ownership of their product, no matter what hardships may arise. Christin Garcia, who heads up our Customer Accounts department, has been a member of our team for the last 3 years. She personally makes it her duty to help our customers in any way possible.
You may contact us at (573) 336-5959 or view our products directly at www.aarons.com.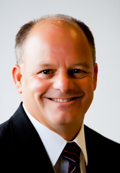 Greetings everybody!
What an honor it was to accept on behalf of our Chamber, the 2013 Missouri Chamber of Commerce of the Year in Kansas City this past month. This honor is due to the tremendous efforts by all our members, the ambassadors, our great staff and directors. Senator Dan Brown made a special presentation to the Chamber that evening and told a state wide audience how great our community is. This State wide acknowledgment and recognition for the Chamber efforts is greatly appreciated.
We had another successful Shop Local campaign Saturday November 30, 2013. It was a great day for our local businesses and our community. The Chamber has started planning in cooperation with our local media to make Shop Local and It's All Here a year round campaign. The Chamber goal is to have a strategy for our Community's long term Sustainability. I will continue to update the membership as details are finalized for this new initiative.
Our Community is a wonderful place to live and work. Our businesses both retail and service are among the best in the Country. Please remember to support all local area businesses both retail and service as they support our tax base that allows us to provide services and benefits to our citizens, they provide the volunteers that support our nonprofit organizations and they are an important part of the engine that keeps our community proposing.

As always please feel free to contact me if the Chamber can be of any assistance to you.


Your Pres.,
Mike Dunbar
mdunbar@sbpc.com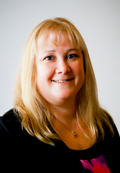 We were honored to receive the Missouri Chamber of the Year last month. We share this honor with all of our members that help make this the best Chamber in the state!
The community has many holiday events to put you in the spirit and provide quality family time. During this busy holiday season take a moment to be grateful for all the blessings in your life. The Chamber is thankful for your friendship and membership. Be sure to continue to shop and dine locally to support our community. We kick off 2014 with the Polar Meltdown Chili Cook-Off and are looking for more businesses to put a team together. We are also in need of sponsors for this event.
This time of year the office is busy preparing for the next year. The Chamber is making every effort to insure your listing in the upcoming Membership Directory is correct before the book is printed. We ask that you please make us aware of any changes in contact name, address, phone number, web site or email address. We appreciate your help in keeping our records updated.
The Chamber is starting to work on our 2014 Calendar of Events. Don't forget to send in your community calendars as soon as you can. It helps prevent multiple events on the same day.
Have a Merry Christmas and a Happy New Year.

If you have any questions or concerns please give me a call at 573-336-5121.
Cecilia Murray, IOM
Executive Director
chamberdirector@wsrchamber.com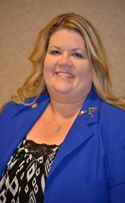 Melissa Shelden
What are all these blue jackets about? I hear that all the time...let me tell you. We are the Chamber of Ambassadors. We serve our Chamber, our membership, and our community with integrity. We serve as goodwill representatives of the Chamber. Welcoming new members, speakers and special guests. We also serve as an extra pair of hands for the chamber staff during events. Most important roll of Ambassadors play is the promotion of understanding and confidence in the Chamber among its membership of Waynesville/St. Robert and surrounding business area. Chamber membership to businesses, organizations and individuals.
I became a member because I felt a huge need to be involved in the community. I felt this was the right place for me to be...helping others and growing the community.
By being a active member carries with it a sense of accomplishment and inner satisfaction from the knowledge that I am doing my share of an important job. And although everyone in the community benefits from the work of the Chamber of Commerce Ambassadors, we feel a sense of pride that we have been a part of doing something great in our community.
Get involved, attend ribbon cuttings, basket auctions, etc. Meet new people and spend locally whenever possible.
When you see a blue jacket, thank them! They put in a lot of hard work and love into our community! And lets all admit it the blue jackets are really cool!
Thank you for letting me serve you as the 2013 Chamber of Ambassadors President.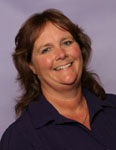 Pulaski County Missouri represented at the Route 66 Summit - The Road Ahead November 20-21st , hosted by the World Monument Fund and the National Park Services Route 66 Corridor. This invite only event brought together 94 leaders and organizations representing Historic Route 66.
Leaders from State Tourism Departments, Tourism Bureaus Chambers, Main Street programs', national and state associations, National Parks programs, to museums and privately owned businesses along the corridor came together to discuss preservation programs, success stories, Rutgers survey results, expanded marketing opportunities and developments. Collaboration in uniting in marketing efforts, of the Internationally recognized Historic Route 66, as a group using various organizations were also a focus . Two full days of guest speakers included experts from Brand USA (federal tourism department), International Route 66 associations and key leaders along the route.
Route 66 is one aspect of tourism that the Pulaski County Tourism Bureau markets; targeting leisure, both domestic and international, and groups; motor coach and individual groups, through a variety of outlets. Print advertising placements and editorial in Route 66 specific magazine and websites to development with area partners on a self guided print and audio tour. Pulaski County offers 33 intact miles of the 2,400+ miles, running through 8 states. Travelers of Route 66 want to immerse themselves into the historic experience of this great American roadway visiting historic sites and museums, over-nighting in motels, enjoying unique dining experiences, shopping and site seeing in unique communities with expenditures estimated at a conservative $38 million a year.
Pulaski County has huge potential for greater development along the route. The county is well known for sites such as Devil's Elbow, the steel bridge and the Elbow Inn that have been in existence for years. Communities along the route are making strides and we are becoming known for more every day. Additional developments are needed to keep those travelers within our 33 miles for a longer period of time. Attractions that are available need to be open consistent hours to capture travelers, way finding signage to highlight stops along the route and development of attractions that preserve the history, offer interaction for the traveler and combine influences from impacted cultures such as Native and African American . As the county looks for new developments in tourism; Historic Route 66 is one area that should not be overlooked.
Rutger's conducted an in-depth study of the corridor highlighting economic impact, traveler profiles and development statistics. The final report may be reviewed at http:/www.wmf.org.
December 20-21st Pulaski County will be the place to be! The Route 66 Basketball Shootout will be held at the Waynesville High School. This regional event features premiere high school teams from across the midwest to include several defending state champions. For the complete schedule visit http://www.PulaskiCountyUSA.com/Shootout.
If the holidays have snuck up on you, be sure to check out our calendar of events at http://www.PulaskiCountyUSA.com. Parades, festivals and interactive story telling continue through mid December. For those planning events in 2014, please contact the Bureau on how you can get the word out about your events.
The Pulaski County Tourism Bureau Board of Directors and staff wish each and every one of you a Merry Christmas and a prosperous New Year.
Make it a great day!

Beth Wiles, CDME
Executive Director
Pulaski County Tourism Bureau
137 St. Robert Blvd. Suite A
St. Robert, MO 65584
(877) 858-8687 Toll-free
(573) 336-6355 Ext. 104
(573) 336-2985 Fax
bethw@pulaskicountyusa.com
VisitPulaskiCounty.org

The end of 2013 is almost here! Another year will soon be history and 2014 will bring new opportunities.
A new initiative to certify our Pulaski County work force is underway. We had our first meeting November 13 to organize the team needed to be designated as a work ready community. The committee make up must come from Chamber of Commerce, Economic Development Professionals, Elected Officials, Education Representatives, Community Colleges, Local Workforce Development, Workforce Investment Board, and Employers/Business. The committee will do an assessment and determine goals as determined by the Missouri Department of Economic Development. The accreditation is from the National Career Readiness Certificate (NCRC). The NCRC , was developed by ACT, is an industry-recognized, portable, evidence-based credential that certifies essential skills for workplace success.
The NCRC measures skills employers believe are critical to job success. Individuals can earn the NCRC by taking three WorkKey assessments: 1) Applied Math 2) Locating Information 3) Reading for Information. The committee's goals will include, where the test will be administered in Pulaski County.
The committee will have up to two years to accomplish the criteria to become certified. There are currently 38 counties in Missouri working on this initiative. It is important that Pulaski County be designated as a Work Ready Community. Current and potential employers who may consider Pulaski County as a location will want to know about the quality of the workforce. Certification answers many questions and tells employers their needs will be met. Being part of the Certified Work Ready Community initiative will give Pulaski County exposure on ACT's national website, and Missouri's website. This is an economic development tool we will need to have in today's competitive environment.

Wayne Morgan
Executive Director
137 St. Robert Blvd. Suite B
St. Robert, MO 65584
573-336-2123
573-434-2304 cell
director@pulaskicountymo.com
www.pulaskicountymo.com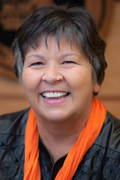 From the Banks of the Roubidoux!
Dear Citizens:

The City is dressing up for the holiday season and looking forward to several community events. The Annual Lions' Club Christmas Parade will take place on Sunday, December 1st at 2:00 pm. The Waynesville Downtown Business Association's "Christmas on the Square" will be Thursday, December 5th, 6:00 to 9:00 pm on the Square in downtown Waynesville. Bring the family and enjoy these events.

Another exciting thing that has happened in Waynesville is the repainting and repair of the Bell Bluff Nativity Scene by several community volunteers. We thank JoAnn Rosipal, John Rosipal, Janet Rozmiarek, Patti Espinoza, the Shrine Club and Bales Construction for making sure that this iconic feature of the season is in place again. The Nativity Scene started in the 1950's as the Lions' Club Nativity Scene. It sets on private property and can be seen from I-44 across Laughlin Valley, greeting everyone visiting Waynesville.

The City continues to work with Benton and Associates, a professional hydrology team, concerning flood mitigation concerns. The engineers are paving the way through the permit process concerning the Mitchell Creek area, as well as looking at engineering for detention ideas across the Interstate. Removal of gravel and debris from the creek bed will be the largest part of this project and we have contacted our state officials, Rep. Lynch and Sen. Brown, to help us with grants, the many departments and permits. Former Waynesville Mayor Bill Ransdall has also been helpful in connecting us with the right partners. The City is working almost every day on flood issues and we hope to have all the plans in place by the spring. Dealing with all the agencies and departments concerning natural resources can be very problematic. However, we have found a desire to help the City and our citizens with every agency. DNR has visited us and last week the Conservation Department walked the creek area with us and discussed many issues. Both agencies have been very helpful. We have also found the FEMA representatives very helpful. COAD continues to work to help our citizens who suffered damage from the flood. There are still many families dealing with the losses and this time of year would be an excellent time to reach out to your neighbors and offer a hand. Good Samaritan and COAD have names of families who could use help!

FEMA has given early approval to several City projects for mitigating and repairing areas affected by the flood. These projects were approved by the Council at the November meeting. They include moving the Kiwanis' baseball field in the Roubidoux Park to the middle school property, relocating our street department to an area out of the flood plain, rebuilding the RV Park and relocating the shower house in the RV Park to higher ground, relocating the Roubidoux Bridge lift station to North Street and paving several damaged streets. We are interested in mitigating flood issues within the City, and now is the time to do it.

The budget for fiscal year 2014 was presented at the November City Council meeting. It is $17.4 million, with many important infrastructure projects included. The City had several projects planned and in the works when the August flood stopped us all in our tracks. We are beginning to recover and plan to get them started soon. The flood has cost the City over $380,000 to date. We are fortunate to have had cash reserves to use for those emergency expenses and hope to be reimbursed in part by FEMA, but of course, that takes many months. Our plan is to borrow from reserves and pay monies back when we are reimbursed. Your Council is dedicated to building our reserves, but also, moving forward with important projects. We continue to install the sewer and water lines to the new cinema location. We are also expecting to see a new water tower begin to rise at the Waynesville Industrial Park across I-44. The footings are in and the steel should be arriving soon. The Phelps County Regional Medical Clinic will break ground December 6th at 1:00 pm on their new four story clinic on G. W. Lane. The public is invited to attend.

Have a great holiday season and enjoy the Christmas festivities in our community. The City Hall will be closed December 24 and 25 for our employees to enjoy their families. REMEMBER TO SHOP LOCAL!


From the banks of the Roubidoux,

Luge Hardman
Mayor of Waynesville


The City of St. Robert City Hall Offices will be closed on the following days for the holiday season in observance of Christmas: Wednesday, December 25, 2013 and Thursday, December 26, 2013; and for the New Year: Wednesday, January 1, 2014. The City of Saint Robert will like to take this opportunity to wish everyone a safe & prosperous holiday season.
The City of St. Robert is also getting ready to host their 5th Annual Outdoor Sportsman Show at the St. Robert Community Center. The event will be held on Friday, February 21, 2014 from 5:00pm - 8:00 pm and Saturday, February 22, 2014 from 10:00am to 5:00pm. The City of St. Robert is seeking vendors such as scuba diving, trail riding, ATVs, trucks, RVs, fishing, hunting, boating, camping, and much more! Anything involving the good ol' outdoors will be perfect for this event! Vendor booths are FREE and include one 6x2 table and 2 chairs. Electric booths are available also but they are limited and on a first come first reserved basis. Please email St Robert Parks and Recreation Clerk, Trinity Edwards at tedwards@saintrobert.com or call 573-451-2625 and reserve your booth today!
IMPOUND/BOARDING FEE INCREASE: The City of Saint Robert Animal Impound/Boarding fees increased effective December 1st. The Impound fee will be $10.00 and boarding fee will be $8.00 per day.
CPR/FIRST AID CLASS: Saint Robert Fire and Rescue hosts a BLS, a Basic Life Support Course (CPR), for anyone who is interested in learning this very vital, life-safety technique. We have regularly scheduled classes at a cost of fifty dollars ($50) for anyone who is interested. Classes are held on the first and third Thursday of every month, from 8 am to 12 noon. We have also started a class for basic First Aid through The American Heart Association as well. It is from 1pm to 4pm on the same Thursdays as CPR classes. If you would like to participate in one of our CPR and/or First Aid classes, please call our office at 573-451-2000, ext. 3102 and ask for Danielle to schedule a class date.
The City of St. Robert would like to send out a HUGE THANK YOU to the following sponsors, businesses and volunteers that helped make the 7th Annual Halloween in the Park a great success this year! Ft. Wood Quick Lube, 2 Blondz, Kim's Package, Bellarmine Church, MVP Marketing, LLC, Dollar General, Napa Auto Parts, Action Automotive, CM Archer Engineers & Surveyors, RKC Fabrication & Design, Car-Tunes, All Towne Suites, Paul's Furniture Outlet, Paula Glynn, Lynch's Furniture & Appliance, Sunshine Café, AABC Lock & Key Service, GW Pizza, Hawthorn Bank, Wendy's, Hick's Services, Uncle Buck's, Pumpkin Patch, Route 66 Diner, Sonic Drive-In, Total Command, Colton's, Wal-Mart, Gene's Plumbing, Harmony Baptist Church, MPRA, Bale's Construction, Mobil on the Run, King Auto Glass, Sweet Water BBQ, Citizen's Mortgage, Lowe's, McDonalds, Crocker's Paranormal Optimistic Society, Bank of Iberia, Bassett Insurance, Fort Wood Hotels, First State Bank, American Legion Post 331, Aaron's Sales & Leasing, Pizza Hut, Star Restaurant, Sunshine Café, Sandra Brinkley, Shirley Caracci, Pulaski Young Marines, Pulaski Fine Arts Association, Piney Ridge Boys & Girls Bridge, Marine Corps EEIC, Marine Corps CBRN, Marine Corps Motor Transport and Marine Corps Military Police.
COSTUME CONTEST WINNERS: Newborn - 3 Years Old: 1ST Place - Peyton Gerber, 2nd Place - Adrian; 4 - 5 Years Old: 1st Place - Samantha Kervin, 2nd Place - Zame Small; 6-9 Years Old: 1st Place - Christopher, 2nd Place - Annie; 10 - 12 Years Old: 1st Place - Kristi Estes, 2nd Place - Shireen Thapa; 13+ Years Old: 1st Place - Lamar, Monica & Lorenzo, 2nd Place - Jay & Ginger Rhine.

The City of St. Robert would also like to send out a HUGE THANK YOU to the sponsors of the City of Saint Robert's 1st Annual Golf with a Fire Fighter Golf Tournament! Sponsors were: Colton's, Paul's Furniture, El Jimador, Chop Stix, Secrest, St Robert Family Dental Center, Seeger Toyota, Seller Sexton, Papa John's, US Bank, Ultimate Fashion, NAPA, Wal-mart, Chi-Styles, and Dominos. It was a great success!
Like us or Visit us on FACEBOOOK at! www.facebook/city-of-saint-robert-missouri.com


Just Because. . .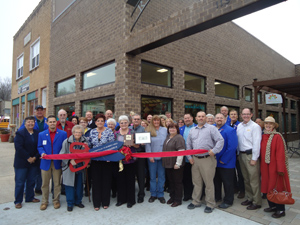 November 22, 2013
Twyla Cordry
115 N. Benton, Ste. 1
Waynesville, MO 65583
573-774-4995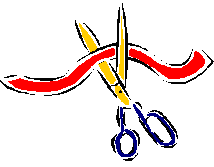 Phelps County Regional Medical Center Ground Breaking - December 6th at 1:00 p.m. A ground breaking ceremony will be held for the new four story PCRMC Medical Clinic to be located on G. W. Lane St, near the high school and adjacent to the VA Clinic. The public is invited to attend the beginning of a great asset and addition to our community.
Ribbon Cutting for Jessi's Braids and Beauty Boutique - December 7th at 1 p.m. at 945 Missouri Ave., Ste. 2 in St. Robert.
Ribbon Cutting for Missouri Career Center - December 10th at 3 p.m. at 194 Eastlawn Dr., Ste. G in St. Robert.
Chamber Luncheon - December 11th at 11:45 a.m. at the Hampton Inn and catered by Sweetwater BBQ. Our sponsor will be Aaron's Sales & Leasing. Please contact the Chamber Office to RSVP before 9:00 a.m. Tuesday, December 10th.
**Please note** The Chamber of Commerce is excited to have such a large number of its members attend monthly luncheons. Unfortunately, due to the large number of last minute Chamber luncheon attendees a policy has been put into place by the Chamber Board of Directors. This policy started in APRIL 2005; anyone who responds after the R.s.v.p. cut-off time (9:00 a.m. the Tuesday before the luncheon) or shows up without an R.s.v.p. may be charged an additional $10. If an R.s.v.p. is received and they do not attend the luncheon there may be a $10 charged for the meal. The decision was made to charge this amount to compensate our Chamber member restaurants for the last minute adjusts they must make to their menus
Chamber Office Closed - December 25th the Chamber office wil be closed in observance of Christmas.
Chamber Office Closed - Januray 1st the Chamber office will be closed in observance of New Year's Day.
The January Newcomer Spotlight Business is:

Fort Leonard Wood Command Orientation
38 packets were handed out in November.
There will not be a Command Orientation in December.

Newcomer Materials are due to the Chamber Office by the 2nd Wednesday of each month. Newcomer Spotlight Businesses are selected randomly. You must be taking advantage of this benefit to be considered. If you are not currently participating in this FREE program, you should be!



Advertise as little or as often as you wish in the Waynesville-St. Robert Chamber "VOICE" Newsletter. Our Newsletter comes out once a month, and will include a hyperlink!

Banner Ad; Top of the Page Exclusive
$300 (for six months)
$500 (for twelve months)

Side Bar Banner Ad
$200 (for six months)
$350 (for twelve months)

Flier; PDF format
$50 (a month)

View More Advertising Opportunities
Chamber Board of Directors:
PRESIDENT - Mike Dunbar
VICE PRESIDENT - Phil Tackett

TREASURER - Marsha Mercer

Brad Budolfson, Carrie Williamson, Mike Freeman, Dr. Chris Berger, Katrina Lynch-Allen, Tracy McCord, and Carey Heitman
Chamber Staff:
EXECUTIVE DIRECTOR - Cecilia Murray
OFFICE MANAGER - Leanna Weathers
ADMINISTRATIVE ASSISTANT - Lisa Thomas