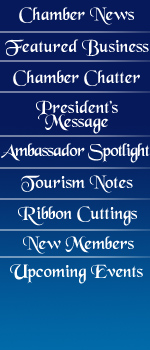 The thoughts and prayers of the Waynesville-St. Robert Chamber board and staff go out to all effected by the flooding. If there are any Chamber member businesses or organizations that are effected, please contact the Chamber if there is anything your business needs. Keep in mind all the emergency personnel and volunteers that are working on the effected areas.
The Chamber Operation Workforce Job Fair scheduled for this Thursday, August 8th is cancelled.
Welcome to the 2013-2014 Chamber Year!
The 2013-2014 Chamber Year began July 1, 2013. The Chamber President, Mike Dunbar selected "Sustainability" as the theme for this year. He announced the theme at the annual Membership Social. Below is a photo of the 2013-2014 Chamber Board of Directors showing the sustainability of the Waynesville-St. Robert Chamber which was established in 1957.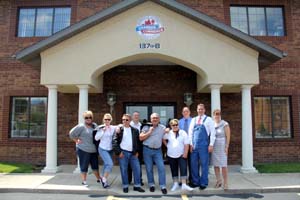 To view pictures from the Membership Social click here.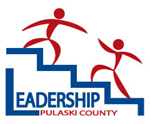 Leadership Pulaski County
The Leadership Pulaski County Program applications were received and processed. Letters of acceptance were mailed at the end of June. The 2013-2014 class will begin in September. Limited sponsorships are still available. If you are interested in contributing to the building of community leaders by becoming a 2013-2014 Leadership Pulaski County sponsor contact the Chamber office at 573-336-5121 or email info@wsrchamber.com.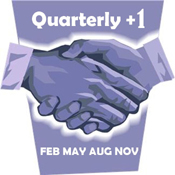 Chamber Quarterly +1 Luncheon
The Quarterly luncheons will take place on August 14th and November 13th in 2013. These luncheons will begin at 11:30 a.m. and end at 1:00 p.m., and will have an extended agenda which includes special updates and announcements.
If you know a current Chamber member who has not been to a luncheon in a while or if you are speaking to someone about possibly joining the Chamber, please invite them to attend the luncheon with you. Any perspective member must attend with a currently active member as their guest.
There are no seating limits for the Quarterly +1 Luncheons so it is a great opportunity to get involved and updated on the community and network with fellow Chamber members. RSVPs are due the Tuesday before the luncheon by 9:00 a.m. Guests of Chamber members must also have an RSVP to attend. Cost is $10 per person. All regular Chamber luncheon policies apply.
For more information on the new Quarterly +1 Luncheon or to RSVP contact the Chamber office by calling 573-336-5121 or email chamber@wsrchamber.com
Veteran of the Year Award Now Accepting Nominations
The Veteran of the Year Award is meant to recognize a veteran from any rank from the Air Force, Army, Coast Guard, Marines and Navy with an honorable discharge. The individual must be a Pulaski County resident and has agreed to accept the award and be the Veterans' Day Ceremony & Parade Marshall on November 11, 2013.
Nominations for the Veteran of the Year Award will be accepted from any Chamber member. The nomination process shall be made public by the call for nominations through utilizing the local newspapers, radio stations, and Chamber newsletter. A one-page letter outlining the candidate's qualifications and experience will comprise the formal nomination form along with a brief bio summary of the nominee and a digital photo.
Nominations are due to the Chamber office no later than August 30, 2013.
Click here to downloard a nomination form.

Chamber Business Showcase
On August 1st the Chamber Surprise Patrol visited two Chamber member businesses to recognize them as the Chamber Business Showcase member recognition program recipients for August. The August Business Showcase recipients are Cross Creek Animal Hospital and Drury University. The Surprise Patrol visited both businesses and dropped off a special sign that will be displayed throughout the month. Business Showcase recipients are drawn each month. The Surprise Patrol will be out again in September to recognize the next recipients.

Nominations Open for the 2013 Citizen of the Year
The Waynesville - St. Robert Area Chamber of Commerce is preparing for its annual Citizen of the Year Award to be presented at our Community Leadership Awards Banquet. From now until November 15, 2013 the Chamber of Commerce will be accepting nominations from Chamber members. A one page letter outlining the candidate's qualifications and experience will comprise the formal nomination form, as well as a cover sheet including the following information: nominee's name, home address, office address, home phone number, office phone number, sponsor, point of contact, day phone number, and a 150 word summary of the nominee with his/her photo.
The Citizen of the Year Award is meant to recognize a person who has performed outstanding and dedicated service to the community and/or towards helping others over time not for a particular year of service. The individual nominated must have provided such service in the Waynesville-St. Robert area. Please mail or e-mail your nominations to: Waynesville-St. Robert Area Chamber of Commerce, 137 St. Robert Boulevard Ste. B, St. Robert, MO 65584, E-mail: chamber@wsrchamber.com.
If you have any questions contact the Chamber office at 573-336-5121, or e-mail at chamber@wsrchamber.com.

Click here to download the 2013 Citizen of the Year Nomination Form.
2013-2014 Sponsorship Opportunities
Click here for information on 2013-2014 Sponsorship Opportunities. For more information on any Chamber event contact the Chamber office at 573-336-5121 or email chamber@wsrchamber.com.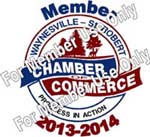 Chamber Membership E-Plaque
The Chamber would like to introduce the new E-plaque now available to members. This plaque may be placed on your business web site or social media page to increase your credibility through the recognition of Chamber membership. E-mail info@wsrchamber.com for the web site code and instructions to add the new Chamber Membership E-plaque to your company web site.

Waynesville R-VI School District
Classes for the 2013-14 School Year start Aug. 26 for the Waynesville (Missouri) R-VI School District, and enrollment will be held from 8 a.m. to 4 p.m. Aug. 5, 6, 7 and 8 at each of the district's 11 schools.
The second largest employer in Pulaski County, the school district employs 778 individuals with a payroll of $48.3 million.
Known for its academic rigor, Waynesville Schools offer a broad range of programs and services. From pre-school for children with developmental concerns to dual credit and AP college courses at the high school, the district has programs to meet the academic needs of students at all levels. As a result, the district's students who reside in Waynesville, St. Robert and Fort Leonard Wood perform above average on all state and national tests.
In addition to a curriculum aligned to the Missouri Learning Standards and rigorous 21st Century Learning Skills, students learn effective communication and behavioral skills through the Positive Behavioral Support (PBS) system, which is designed to build strong citizens and positive habits for daily living. Our schools emphasize the importance of individual responsibility and service to their community.
Continuous enrollment is available and routine. Students impacted by the military make up 75 percent of Waynesville's student population; 60 percent are military dependents. All necessary forms requiring completion for enrollment into the district are available at www.waynesville.k12.mo.us. Go to "Parents/Students" and then to "Enrollment Information & Forms" for details regarding shot records, age requirements, birth certificates, etc. In addition to contacting each of the schools, Fort Leonard Wood families may contact the post's School Liaison Office at 573-596-0357.
For more information about our schools go to www.waynesville.k12.mo.us and click on "Our Schools" located under Quick Links on the middle right-hand side of the page.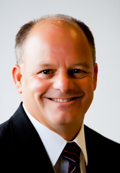 Greetings everybody! What a wonderful evening we had last month at the summer social. We had a great turn out and I recapped the Chamber events for the past year. A summary of activities is as follows:
Leadership Pulaski County, Army 2020 Call to Action, Job Fair, Eggs & Issues, The Chamber Challenge, Basket Auction, Community Forum, Community Leadership Award Banquet/Citizen of the Year, Golf Tournament, Shop Local Campaign, The Choices program in conjunction with Rotary Club, 9,240 Newsletters distributed, 36,240 Weekly updates, 23,186 web site visits, 461 Welcome packets distributed, 2475 Chamber referrals, 39 Ribbon cuttings.
The theme for this year is Sustainability. Sustainability can be summarized as the capacity to endure. Community Sustainability is to establish local economies that are economically viable, environmentally sound and socially responsible. Sustainability requires participation from all sectors of the community both to define the community needs and to identify and implement innovative and appropriate solutions.

Our community must continue to spread the word this is a great place to live, raise a family, educate our children and own and operate a business. This Chamber is determined to assist in the sustainability of our wonderful community.
As Chamber members, we need to support each other. Before leaving town, to either shop or dine out, think first of your local Chamber member. You will not only save on gas but will demonstrate your support for our local area.
As always please feel free to contact me if the Chamber can be of any assistance to you.

Your Pres.,
Mike Dunbar
mdunbar@sbpc.com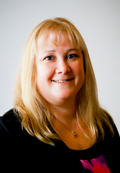 The Chamber is excited to announce our investment into a new database. This new service will allow members to access their accounts online and make changes. Members will also be able to pay their invoices safely online with a credit or debit card. The staff asks for your understanding and patience as we go through training and learn the new system. Stay tuned for more details.
As school is about to start in a month the Chamber, in partnership with the Rotary Club of Pulaski County, will present the CHOICES program for the 7th year. This program is presented to all 8th grade classes in Pulaski County. We now need volunteers to attend training at the end of this month to prepare to be presenters. We need enough volunteers to have one in each classroom and a few on reserve in case we need fill ins. Please contact me as soon as possible if you are interested in this program.
The Chamber staff has started to make our fall sponsorship calls and if you have turned in your form for the year we appreciate your continued support. We extended the deadline until August 2nd at 9 a.m. to register for your free booth at the Regional Job Fair on August 8th. This is an opportunity to collect resumes or even interview candidates. We are also preparing for the Frog Race on October 5th, be sure to adopt your frog today. The Community Pride Night will be at this year's homecoming football game of the Waynesville Tigers on October 11th. Show your Tiger Pride and become a sponsor!
If you have any questions or concerns please give me a call at 573-336-5121.


Cecilia Murray, IOM
Executive Director
chamberdirector@wsrchamber.com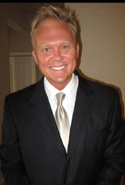 Josh O'Riley
My name is Josh O'Riley. I am the branch manager of the US Bank in St. Robert, MO. I was born in Rolla and I had the privilege of spending my childhood years growing up in both Waynesville and in Springfield. I graduated from Parkview High in Springfield in 1989, attended college for a short time then pursued my career in sales. I was the Director of Operations for a mobile medical company for 8 years. Which consisted of offering mobile X-Ray, EKG, & phlebotomy services for nursing homes. I have also worked with teenagers and young adults as a life coach over the course of several years. I find it very rewarding to be a part of someone's growth in sports, and or in life.
My family is well represented in the area, and has been for more than for 50 years. I am engaged, with wedding plans for this fall. I love being involved with the people of this area because everyone is so welcoming and encouraging. I have seen this town grow to become a strong community and one that many love to call "home". I look forward to getting to know more people in the community as an Ambassador with the Chamber and as a reinvested citizen, back in my "home town".
Interesting Facts about me:
I am a HUGE K.C. Chiefs fan
I grew up idolizing the Waynesville High School basketball teams of the 1980's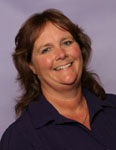 The Tourism Bureau is working on the 2014 Official Visitors Guide. Please verify you're listing information by visiting PulaskiCountyUSA.com. All tourism related businesses; accommodations, attractions, restaurants and shopping receive complimentary listings in our guide. If you would like to highlight your business with an advertisement, please contact Karen Hood, Marketing Relations Manager for additional information. The Visitors Guide is an excellent resource for visitors planning their vacation as well as a reference piece while in the area. These guides are distributed in a variety of outlets; mailed to those requesting information from our various marketing campaigns, distributed in Visitors Centers across the state and distributed in local businesses. This guide features articles of the area, detailed business listings, county and city maps and vacation planning assistance.
During the DMAI (Destination Marketing Association International) Conference held July 15-17th, I joined twenty-two industry professionals who earned the Certified Destination Management Executive (CDME) designation, the only integrated executive program specifically designed for the Destination Marketing industry. Currently in its 21st year, just over 200 destination marketing professionals have achieved the CDME designation, with more than 600 participants currently enrolled in the program.
"The CDME program is recognized by the industry as the highest educational achievement for destination management professionals. The achievement of these CDME graduates is outstanding, and requires a significant commitment in time and resources," said Michael D. Gehrisch, DMAI President and CEO.
The CDME program is an advanced educational program designed to prepare senior DMO executives and managers for increasing change and competition and to become more effective organizational and industry leaders. The program focuses on vision, leadership, productivity and implementing business strategies.
As summer starts to wind down, take a moment to cool off and relax. Grab the family and take a day to enjoy our beautiful rivers. It surprises me to visit with many of the locals who have not experienced the Gasconade or Big Piney Rivers. Those that have come back to me after their trip are "hooked" on floating. They can't believe how scenic our area is, how floating along made them forget about the day to day rush, how they laughed with the kids… We have nine outfitters that offer various floats; from a few hours, all day to overnight, all right here in Pulaski County. Carve out an afternoon and invest in making family memories.
Beth Wiles, CDME
Executive Director
Pulaski County Tourism Bureau
137 St. Robert Blvd. Suite A
St. Robert, MO 65584
(877) 858-8687 Toll-free
(573) 336-6355 Ext. 104
(573) 336-2985 Fax
bethw@pulaskicountyusa.com
VisitPulaskiCounty.org
This week the Pulaski County Growth Alliance received word that an application for a Spec Building loan had preliminary approval. There are some conditions to be met before the loan documents are finalized. However, we believe the loan will be finalized in August. This building will be a 20,000 square foot building in the new Waynesville Industrial Park.
We will be meeting with the Community Development Block Grant Team to finalize the rules and procedures for the process in a few weeks. This building will be a shell with no floor in place. The loan is for 60 months at 1% interest rate, which is not due until a tenant is found for the building. The goal is to find a manufacturing company that will provide employment. The marketing of this facility will include direct mailers, the use of Location One, the State of Missouri's web site, attendance at trade shows, and personal contacts by the Pulaski County Growth Alliance.
The Missouri Governor's Conference on Economic Development will be in Kansas City this year. The agenda will include the new incentive legislation passed known as Missouri Works Program and the Certified Work Ready Community Program. The Certified Work Ready Community Program is gaining national attention. Jasper County which is the Joplin Area is the first county in the nation to receive the designation. There are now 30 counties in Missouri who have applied for this designation. We plan to start the process this fall and make an application for Pulaski County in May of 2014.
Entrepreneurship is increasing the jobs and investment in Pulaski County. Congratulations to Bow & Barrel Sportsman Center on their ground breaking ceremony. At our E-Club meetings we have had over 25 ideas or inventions presented at our monthly meetings. The E-Club of Pulaski County meets the second Tuesday of every month at 5:30 pm at the Pulaski County Visitor Center. Everyone is welcome to attend the next meeting August 13, 2013.

Wayne Morgan
Executive Director
137 St. Robert Blvd. Suite B
St. Robert, MO 65584
573-336-2123
573-434-2304 cell
director@pulaskicountymo.com
www.pulaskicountymo.com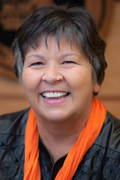 FROM THE BANKS OF THE ROUBIDOUX!


Dear Citizens:

Our July Council meeting was very productive and we continue working on projects to benefit our citizens. We honored Michael Blankenship and Colton's Steakhouse for their support of our Police Department and we named the Pulaski Young Marines as our "Good Citizens of the Month" for their continued care and maintenance of the Mitchell Cemetery, located off Elm Street. The Park Board is asking for volunteers to serve on the board with the resignation of Mike Prater. Mike has served eight years on the Park Board and we appreciate his service. If you are interested, please contact the Mayor or your Councilman.

W. H. Croaker was highlighted by the Missouri Arts Council. In a recent letter, the organization informed us, "The Missouri Arts Council, as the state agency supporting the arts in Missouri, every month creates and publishes on our website a new feature article highlighting some aspect of Missouri arts. This month's piece is "Everyday Objects on a Giant Scale Make Playful Art." As part of the story, we've included Waynesville's Frog Rock, with a link to a news article from last September describing the City Council's adoption of W.H. Croaker as Waynesville's official mascot and the resolution honoring Mr. Nelson. The link to the article is the main item on our homepage, www.missouriartscouncil.org. See page 12 in the section called "Gargantuan gallery." We were excited to see Croaker "up in lights". And in fact, it is our plan to place flood lights on Croaker in the near future. It will highlight this unique feature and also, give some much needed light to that area of road. Croaker will truly be "up in lights"!

The Council approved the purchase of a 200,000 gallon water tower to be placed across the Interstate on the new Waynesville Industrial Park site. This work should begin in mid-August and will provide not only a back-up for Waynesville citizens, but also a reliable back-up for our Hunter's Point residents. With the recent purchase of the H Highway Water System, the City continues to make improvements for the county citizens of the Southside area. We are installing 8" water pipe to accommodate new fire hydrants and also, will begin chlorination soon. The Council also approved a bid to begin the sewer infrastructure at the new cinema project. The developers of that area, Jared Enterprises and Havens Commercial, have announced a 33,000 sq. ft. retail center, Patriot Landing Center, to be located next to the new cinema. Groundbreakings should be announced in August.

The cities of Waynesville and St. Robert have announced the recent hiring of a new Youth Sports Director for our community sports leagues. Kerry Rayford has taken that position. Kerry is a native of our communities and brings a wealth of experience to the job. We expect great things from him!

The T Highway project is proceeding. This project consists of adding a three lane road and traffic control at the T Highway and 66 intersection A public meeting was held in June and there was discussion at this month's Council meeting. The issue will be addressed at the Roads and Grounds meeting this month and we expect the Council to vote in August, concerning the decision of placing a roundabout or a traffic light at that location. The Old H Highway project continues to take shape and we expect it to be finished before school starts, with the weather's cooperation.

With the Historical Society and the help of owner, Dave Weinbaum, the City was granted permission to save the historical mural from the old McDonald's building. It is full of local history and will be a good addition to the Courthouse Museum. Thanks, Dave!

Remember to SHOP LOCAL! The Farmer's Market is in full swing and is open every Saturday from 8:00-noon in the Roubidoux Park. Come and check out the fresh produce, you will be thrilled, I promise!

From the banks of the Roubidoux,

Luge Hardman
Mayor of Waynesville
The City of Saint Robert is pleased to announce that some of our City Firefighters have or will be expanding their knowledge. Lieutenant Dustin Goodwin, Engineer Scott Crider, Engineer Lynn Bays and newly hired Firefighter Joseph Gerber participated in the brand new IFSAC Hazmat Tech Class offered last month. Engineer Crider was the first Firefighter to pass the state test and become certified, not only in our Fire Department but also in the entire State of Missouri. We also sent Deputy Chief Shay Mason and Engineer Crider to a Driver Operator class, in which their test have been scheduled and waiting. Engineer Bays completed his National CPS (Child Passenger Safety) Certification through Safe Kids Worldwide. We now have car seat installers on every shift Monday - Friday and by appointment on Saturday and Sunday. Upcoming, Lieutenant Goodwin will be accompanying Deputy Chief Mason to Inspector's conference to complete the CEU's to needed to update their certification.
The City of Saint Robert' Fire Department receive new helmets. According to NFPA (National Fire Protection Association) standards, most PPE (Personal Protective Equipment) should be replaced every ten years. This ten year expiration is applied to Structural Firefighting Helmets and Bunker Gear which is used from alarm soundings to full blown flames showing Structure Fire. We just replaced our 13 year old helmets with new Honeywell EV1 helmets. These helmets have a progressive interface with cutting-edge features at a reasonable cost. The EV1 helmets 'offer unmatched performance with a sturdy, sleek, lightweight and low profile design that customizes fit for unparalleled comfort and superior functionality.' This UV-resistant Mat Shell Finish, 6-point Suspension, Reversible Chinstrap Quick-release Buckle with Polyurethane Impact liner, Black Nomex* FR Cotton Ear Cover and Leather Headband with Mesh Crown weighs in under 52oz for a light comfortable wear. **Information found at: http://www.honeywellfirstresponder.com
The City of Saint Robert and The City of Waynesville are teaming up to host the 1st Annual SRW Joint Rec Golf Scramble benefit golf tournament on September 7, 2013 with a shotgun start at 0900. Registration begins at 0800 at the Saint Robert Municipal Golf Course. Food will be provided after the tournament. Cost is a $25 entry fee. You can also reserve a cart for an additional $20 fee. Carts are limited so please reserve your cart as soon as possible. Mulligans will also be available for $5 for 2 and Gimme Strings for $5. It will be a 9 hole 2 person scramble. Prizes will be awarded for 1st & 2nd Championship, 1st & 2nd A-Flight, Closet to Pin and Longest Put. To reserve a spot please stop by or call the Saint Robert Municipal Golf Course at 140 Duffer Dr Saint Robert 573-451-2000 ext 1306. All proceeds will go to benefit the Youth Sports Programs for St Robert and Waynesville, and will be used to purchase new sports equipment.
It is that time of year again for the Women's Expo! It will be held on Friday, October 18, 2013 from 4pm-10pm at the Saint Robert Community Center ****VENDORS WANTED**** Vendor Sign-up starts NOW (8ft tables-$10.00, 8ft tables w/ electric-$15.00. To become a vendor please Call Trinity at 573-451-2625) Join us for a fun evening and Visit with vendors, view stage demonstrations & door prizes.

The City of Saint Robert Municipal Golf Course now has golf carts available for rent. For more information please visit the Municipal Golf Course or call 573-451-2000 ext 1306
Looking for a fun way to raise money for your organization? Stop by the City of Saint Robert Municipal Golf Course to speak with one of our Golf Facility Operators about scheduling your golf tournament fundraiser. The City of Saint Robert offers a beautiful Par 3, 9 hole, Pitch & Putt course just off of Missouri Ave next to City Hall (573)451-2000 ext 1306.

Like us or Visit us on FACEBOOOK at! www.facebook/city-of-saint-robert-missouri.com

Chamber Quarterly +1 Luncheon - August 14th at 11:30 a.m. at the St. Robert Community Center and catered by Vidies Bistro. Our sponsor will be Waynesville R-VI School District. Please contact the Chamber Office to RSVP before 9:00 a.m. Tuesday, August 13th.
Ribbon Cutting for OTC Waynesville Center - August 22nd after their grand opening program at 10 a.m. New building located at 600 GW Lane Street in Waynesville.
The July Newcomer Spotlight Business is: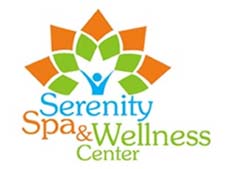 Fort Leonard Wood Command Orientation
38 packets were handed out in July.


Newcomer Materials are due to the Chamber Office by the 2nd Wednesday of each month. Newcomer Spotlight Businesses are selected randomly. You must be taking advantage of this benefit to be considered. If you are not currently participating in this FREE program, you should be!



Advertise as little or as often as you wish in the Waynesville-St. Robert Chamber "VOICE" Newsletter. Our Newsletter comes out once a month, and will include a hyperlink!

Banner Ad; Top of the Page Exclusive
$300 (for six months)
$500 (for twelve months)

Side Bar Banner Ad
$200 (for six months)
$350 (for twelve months)

Flier; PDF format
$50 (a month)

View More Advertising Opportunities
Chamber Board of Directors:
PRESIDENT - Mike Dunbar
VICE PRESIDENT - Phil Tackett

TREASURER - Marsha Mercer

Brad Budolfson, Carrie Williamson, Mike Freeman, Dr. Chris Berger, Katrina Lynch-Allen, Tracy McCord, and Carey Heitman
Chamber Staff:
EXECUTIVE DIRECTOR - Cecilia Murray
OFFICE MANAGER - Jenna Farquhar
ADMINISTRATIVE ASSISTANT - Leanna Weathers & Lisa Thomas