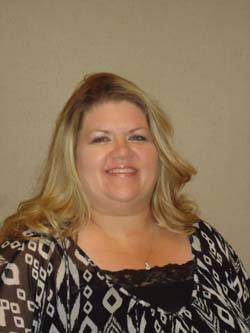 Melissa Shelden
Melissa S. Shelden is the owner of Westside Salon in Waynesville, Missouri. She has been a stylist for over17 years.And with the vision to always open her own salon, Westside Salon opened on April 1 2005. In October 2015 the salon was remodeled to add a boutique. Then the name changed to Westside Salon & Boutique.

Melissa is married to Mark Shelden, who serves as Maintaince man for the Pulaski County Library District in Waynesville. Melissa and Mark have 4 children and2 son-in-laws. Sara and her husband Martin Salgado, Chris, Jessica and her husband Jerred Fuller and Donal. Melissa and Mark live the country life in there home in Devils Elbow. They joke how they have to drive to the "city" each day for work.

Melissa has served on other committees in our community.Waynesville St.Robert Chamber of Commerce 2014- present, Vice President 2016-2017 , Leadership Pulaski County-2014 Class President, Leadership Pulaski Co. Alumni President 2016-2017 Chamber Ambassador Club-President 2013- VicePresident 2012, Ambassador of the Year 2011, Waynesville FFA Booster Club President 2012-2013.

Melissa is excited to continue serving as a board of directors for the Waynesville St. Robert Chamber of Commerce. "With my experience and knowledge I have gained, I am looking forward to bring my leadership skills and compassion for our community to the Chamber's Board of Directors. Thank you for allowing me to serve our Chamber and our Community