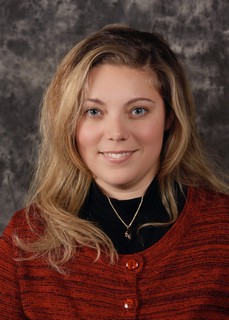 Janel Rowell
Hello! My name is Janel Rowell and I was born and raised in Waynesville Missouri where I still live now with my husband Sam, of 14 years and our two boys; Crismon age 10 and Zander, who's 7 or sixteen…sometimes I'm not sure! I work as a General Manager at the Comfort Inn in St Robert/Fort Leonard Wood, part of Fort Wood Hotels by Ehrhardt Properties. I have spent the last 15 years in the Hospitality industry, starting as a housekeeper, working the front desk, and leading in various management positions, including Director of Sales for 5 years and most recently as the General Manager at the Comfort Inn. I definitely enjoy leading a team at the hotel level and the daily interaction with our guests. I hold a Bachelor's Degree in Organization Leadership from Drury University and a Certified Hospitality Administrator Degree from the American Hotel and Lodging Educational Institute.
I love the Hospitality industry because you get to be the face of your community as well as help people have experience our community during their stay. Another reason I love my job and the company I work for is that I am able to contribute A LOT in our regional and local community. I currently serve on a Regional Advisory Board for Choice Hotels International and I also serve on our Tourism Board as well as being actively involved with our Chamber of Commerce. I am able to serve our Chamber in many ways including a Chamber Ambassador, but my most favorite thing of all is to be a CHOICES presenter (www.choices.org). I also enjoy volunteering in the Waynesville School district and being actively involved with my children and the various activities they are involved with locally.
I appreciate the opportunity to serve on the Board of Directors for the Waynesville-St Robert Chamber of Commerce. As part of an award winning Chamber I am looking forward to contributing to continue moving forward to better serve our community and surrounding area. Thank you!